Are you pregnant and wondering how to prepare?
We know that feeling well — the excitement about that positive pregnancy test morphing into extreme preparation mode. As a pregnant woman, you will have many hurdles to jump through, and your emotions will be all over the map.
This month-by-month checklist can let you know what's coming next and if what you're feeling is normal. We'll break this checklist into three trimesters, and each trimester will include a section for every month. At the end of each month, we'll give you a sentence to fill in so you always remember these special moments.
Key Takeaways
Follow a month-by-month pregnancy checklist to track important milestones and ensure a healthy pregnancy.
Start taking prenatal vitamins, exercise regularly, and maintain a healthy diet to support your baby's growth and development.
Prepare for the baby's arrival by setting up the nursery, finding a pediatrician, and creating a birth plan.
Monitor baby's movements, watch for signs of premature labor, and pack a hospital bag in the final trimester.
---
Printable Pregnancy Checklist PDF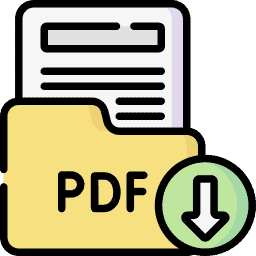 Download Pregnancy Checklist PDF

First Trimester

You made it! Whether you were actively trying to get pregnant or it's a total surprise, buckle up because this next three-month period could get bumpy. If you're lucky, it could also be smooth sailing.
You could feel sick or perfectly fine. And you could feel the same emotionally, or pregnancy may hit you hard. It varies from woman to woman. Remember, it's only three months — you can do it!
Month 1
Journaling Question
When I saw that positive pregnancy test, I felt ___________, and I can't wait to ___________.
Month 2
Journaling Question
The biggest change I noticed this month was ___________.
Month 3
Journaling Question
My biggest accomplishment this month was ___________.
---
Second Trimester

This trimester can be the easiest of the three in many ways. Morning sickness usually subsides by this time. And you're not feeling as big, sore, and awkward as you will be in the third trimester.
You can use all that energy you're feeling now to prepare for things once your baby gets here.
Month 4
Journaling Question
Since becoming pregnant, my ___________ has changed for the better.
Month 5
Journaling Question
When I think about the growing life in my belly, I feel ___________.
Month 6
Journaling Question
During this pregnancy, I have been craving ___________ non-stop.
---
Third Trimester

The main event is almost here! You are in the home stretch. Soon you'll be holding your beautiful newborn in your arms for the first time.
You've made it so far, but there's still much to be done this trimester. You'll have more frequent doctor's trips, and your growing belly will lead to new aches and pains. Pamper yourself a bit more than usual. It'll be your last chance to do so for a while.
Month 7
Journaling Question
My favorite thing about being pregnant is ___________.
Month 8
Journaling Question
The most challenging thing about being pregnant this month is ___________.
Month 9
Journaling Question
The thing I'm most looking forward to about being a mother is ___________________.
Thank You For Your Feedback!
Thank You For Your Feedback!