Are you getting ready for your baby's arrival? As the last trimester ends, you might wonder if you have enough clothes for your baby.
As a first-time mom, it can be difficult to gauge how many newborn clothes you should buy before they're born. We've been there! But we've found the delicate balance between having way too many baby clothes and not having enough.
We'll share what we've learned so you can save time and money preparing for your little one's arrival.
Key Takeaways
Newborn essentials include 4-7 onesies, 2-3 pants, 4-5 T-shirts, and 4-5 footed sleepers.
For summer, consider 4-6 shorts, 2-3 hats, 2 lightweight wearable blankets, and 1-2 swimsuits.
Winter clothing should include 4-6 turtlenecks, 2-4 sweaters, 1-2 jackets, and 1 snowsuit or bunting.
Keep 4-7 pairs of socks, 2-3 hats and mittens, and 1 special occasion outfit on hand.
---
Baby Basics
Let's start with the essentials that every baby needs to thrive (1). We'll explain how many of each item to get and what you should look for.
1.

Onesies
These are a must-have for all babies. You can layer them under cute outfits on cooler days, combine them with a pair of pants for an easy outfit, or have your baby wear them as a stand-alone item when the weather is warm.
We recommend purchasing at least four to seven of them. They come in all colors, shapes, and sizes. You can get long-sleeved or short-sleeved onesies — or buy a combination of both.
A good onesie will have a snap closure between the legs and an expandable neckline to slide over your baby's head easily. The snap closure is ideal because it prevents a baby from unexpectedly unfastening the adhesive tabs on diapers. It helps the onesie stay securely in place so those sweet little tummy rolls won't be exposed to cold air.
We prefer the comfort of onesies made from cotton or a cotton blend, like these ones from Hudson Baby.
2.

Pants
You need something to keep those chubby thighs warm, right? Two to three pairs of pants are essential, no matter the season.
Pants should be made of a soft and stretchy material to keep your baby comfy. We prefer the comfort, warmth, and breathability of these sweet pants from Touched by Nature.
3.

T-Shirts
Baby T-shirts are great for layering or wearing on warm days, but they must be easy to get on and off. Look for T-shirts with side snaps or an expandable neckline, like this v-neck from Burt's Bees.
The material should also be breathable, and you'll want between four and five to start out.
4.

Footed Sleepers
Nights can be chilly, and loose blankets are a no-no for sleeping babies (2). Footed sleepers can come in handy. Grab four or five so you can go a few days between laundry.
A footed sleeper without a zipper or buttons is like a car without gas: not functional. If your baby has a late-night diaper explosion, a long zipper or snaps will make the change much easier. We especially like this sweet sleeper by Little Me.
5.

Socks
Those tiny toes might need a little help to stay warm. Good baby socks should be stretchy and breathable like these cute ones from Little Me. We found that for most climates, four to seven pairs is a reasonable amount.
Summer Essentials
In warm weather, it is best to dress your infant in lightweight, single layers of clothing. Feel your baby's hands or feet to determine whether they are too warm or cold. If your little one looks flushed and feels hot, they are wearing too many layers. Here are some additional items your summer-lovin' baby might need.
1.

Shorts
Four to six pairs of shorts would be a welcome addition to your baby's summer wardrobe. Breathable material is a must, and they should be lightweight, like these stretchy knit sets from Hanes. For your baby girl, you could buy simple skirts as well.
Avoid jeans unless they're thin and stretchy, as these can quickly become uncomfortable for your baby. They can also be challenging to get on and off and don't fit well over diapers.
2.

Hat
The hot summer sun can be brutal for adults, so imagine it on your baby's sensitive skin. If you plan on taking your new bundle of joy outside, you'll need a hat.
We recommend having two to three on hand. Something like this flap hat with straps will keep your baby protected (3).
3.

Wearable Blanket
Nights can be chilly, even in the summer, especially if you have a fan or air conditioner running. If your baby's feet feel cold and have a purplish hue, this is a sign they may need an additional layer of clothing.
A wearable blanket or sleep sack without sleeves, like this version from Halo, is fine for moderate climates. These should be lightweight, and it's a good idea to have two on hand so you have an extra available on wash day.
It is important to ensure your baby does not become overheated while wearing a sleep sack. This can increase the risk of SIDS (4).
4.

Sundress
If you enjoy dressing your little girl up, two to three sundresses might come in handy. This cotton baby dress from Touched by Nature will be perfect for quick summer outings. It might also become a favorite home outfit.
5.

Swimsuit
This Nageuret Reusable Swim Diaper is our favorite clothing item for beach days. For more fun in the sun, it might be a good idea to put your baby in a protective swimsuit, like this one from Sansi. One or two swimsuits and swim diapers should be more than enough.
Winter Must-Haves
For winter babies, you'll need to master the art of layering. Start with the basic T-shirt, onesie, and pants, then bring on the layers. The following list should have you covered.
1.

Turtleneck
For an extra layer, opt for a soft long-sleeved shirt or a turtleneck, like this simple one from Leveret.
Just make sure there are snaps or that the neckline is stretchy so it's easy to get on and off. Four to six turtlenecks should do you well.
2.

Sweater
When going out, dress your baby in a warm sweater or sweatshirt on top of their onesie. Two to four sweaters will provide variation. In mild winter weather, something like this knit cardigan from Carter's should be enough to keep your baby comfy.
3.

Jacket
As the weather gets colder, your baby will need a little more to keep warm when outside. A lightweight jacket with a long zipper and a hoodie, like this reversible option from North Face, will keep your little bug snug.
One jacket is probably enough, but you might wish to purchase an extra one in case your baby decides to spit up as you're on the way out the door. Just be sure to remove heavier jackets before placing your infant in the car seat. The straps will not secure them properly, causing potential injury in the event of a car accident (5).
4.

Snowsuit or Bunting
When the weather becomes frigid, a snowsuit or bunting will bundle your baby up, leaving no skin exposed to the cold air. You should only need one unless you have long, wet winters. In that case, maybe an extra is necessary.
Try to look for something with a long zipper. You might also like detachable booties or built-in feet. Some snowsuits will have foldable feet and sleeves for extra protection. Check out this puffer snowsuit from iXtreme.
While a snowsuit is great for keeping your baby warm during outdoor winter activities, you should remove it before putting them in their car seat. You can use a warm car seat cover or blanket instead (6).
5.

Hat, Mitts, and Thick Socks
Keeping your baby's extremities warm is vital. A nice, warm hat that covers their ears is a must. For freezing temperatures, you'll need breathable, insulated mittens and socks to keep their feet warm. This microfleece set from N'Ice Caps is a nice package.
You might want to keep an extra pair of everything close at hand when you go out. Babies drool or gnaw on their fingers, leaving them wet and even colder. We recommend four to seven pairs of thick winter socks and two to three hats and mittens — just in case.
6.

Booties
Booties are great for quick outings or extra-chilly days at home. Two to four pairs should be plenty. Your baby will likely find ways to kick these off, so you may want something with a closure around the ankle, like these fleece booties from Luvable Friends.
7.

Warm Pajamas
PJs are fantastic for extra layers. If it's cold indoors or your baby is going to sleep, throw on some pajamas. Having a few extras in the closet won't hurt either. Three to five pairs should be sufficient.
Long zippers or buttons are a must for convenience. You want to be able to make quick changes without too much fuss. This two-pack Sleep N' Play from Gerber could be a good option.
A warm sleepsack, like this Baby Deedee bunting, might also come in handy if it's extra chilly.
8.

Leggings
Those pudgy baby legs need a little layering as well. Soft, stretchy leggings, like these pairs from Luvable Friends, are perfect for winter weather. We recommend having five to seven of them.
9.

Snow Boots
You might be feeling tempted to buy your bundle of joy a pair of baby snow boots. However, it probably won't be necessary. If you're going out in cold weather, your baby will likely be wearing a snowsuit that already covers the feet.
If you want to buy snow boots, one pair should be plenty. Try to find something lightweight and insulated with a soft sole, like these soft-sole, wraparound boots from Enteer.
For Special Occasions
If you have an event your little one needs to be dressed up for, it's nice to have at least one classy outfit handy. Let's take a look.
1.

Dress or Suit
For extra special occasions, you may need a beautiful dress for your girl or a formal outfit for your boy. Don't forget, comfortable fabric is essential.
If it's breathable, your baby will likely feel just fine. Go for a dressy romper instead of a tux. Or a soft polyester dress for your sweet girl.
Don't worry about buying multiples. One dress or suit should be plenty.
2.

Coming Home Outfit
The coming-home outfit is what your baby will wear when coming home for the first time — assuming you didn't give birth at home, of course! Since they only do this once, one special outfit should suffice.
In clinical practice, many of my parents purchase a "newborn" outfit only to find that it is too small once their baby is born. I recommend sizing up to prevent purchasing an item your baby never wears.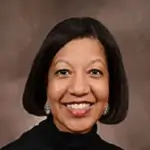 Editor's Note:
Dr. Leah Alexander, MD, FAAP
Some parents like to go all out, while others would instead choose something comfy for their little one.
---
Thank You For Your Feedback!
Thank You For Your Feedback!