Sleep sacks are considered one of the safest and easiest ways to keep your baby wrapped and warm at night. But not all sleep sacks are created equal.
Our team of moms has compared and tested countless models and dug into the feedback from thousands of parents on all the best sleep sacks. We've designed this guide to share our favorite sleep sacks for all occasions.
With options for travel, summer, winter, toddlers, and more, we've got you covered — and your little one too. We'll also explain the benefits of sleep sacks and give you our tips for choosing the best sleep sack to keep your baby wrapped, cozy, and warm in their bed.
Image
Model
Product Comparison Table
Features
Best for Winter
Baby deedee Fleece
Sleeveless to prevent overheating
Designed for baby's comfort
Available in variety of colors
Best Organic Blanket
Burt's Bees Wearable Blanket
Allows healthy hip movement
Comes in cute unisex prints
Sizes grow with baby
Best Large Blanket
HALO Microfleece
Soft microfleece fabric
Available in 26 colors
Lightweight but warm
Best for Travel
HALO 100% Cotton
Machine-washable
Unzips from the bottom
With 4 sizes and 42 colors
Best for Toddlers
HALO Early Walker
Generous size
Sleeveless to prevent overheating
Great for cold climates
Best with Sleeves
OuYun Baby Organic Sack
Wide sleeves for ventilation
Dual zippers for diaper changes
Made of 100% cotton
Best for Summer
Nested Bean Zen
Comes with double zippers
Adjustable straps
Sleeveless
---
---
The Best Sleep Sack Reviews of 2023
After reviewing all the best options, these are our favorite sleep sacks on the market.
Baby Deedee Fleece Sleep Sack
Best Sleep Sack for Winter
This cozy sleep sack is made from polar fleece, a warm but breathable material that can keep your little one snug as a bug throughout the winter season. This is the perfect sleep sack for anyone who lives in a colder climate or has an aggressive air conditioner.
This sleep sack has an inverted zipper for your baby's safety and features unique shoulder straps that open and close with snaps, making putting it on and taking it off a breeze. This sack is a great choice for mamas who want to streamline their bedtime routine without sacrificing comfort.
Pros
Sleeveless design prevents overheating.
Unique cocoon shape designed for baby's comfort.
It's available in a variety of colors.
Cons
The zipper tends to wear down after many washings.
Made with a synthetic fabric, which some people prefer to avoid.
Our Ratings
---
Burt's Bees Wearable Blanket Sleep Sack
Best Organic Sleep Sack
The Burt's Bees Baby Beekeeper Wearable Blanket — try saying that five times fast — is made of 100% organic cotton and nothing else. It's gentle on your baby's skin and made of high-quality material, and it's easy to wash!
It also has a built-in zipper guard to keep your baby's skin safe — and it comes with a lifetime guarantee. We like the security of buying from a uniquely established brand like Burt's Bees.
Pros
Allows for healthy hip movement.
It comes in cute unisex prints.
The sizes are roomy to allow for your baby's growth.
Cons
The roomier sizing may allow toddlers enough movement to climb their crib bars.
Our Ratings
---
HALO Micro-fleece Wearable Blanket
Best Large Sleep Sack
This sleep sack runs from small up to extra-large. It fits babies who weigh 26 to 36 pounds. The design is specially engineered to ensure that babies have enough legroom for healthy hip development.
We love the soft embroidery details, the quality of the fabric, and the reassurance that can come from investing in an established brand like HALO.
Pros
Its microfleece fabric is soft on babies' skin.
It's available in 26 colors.
The lightweight fabric is warm without overheating.
Cons
Some mothers found the zipper to be easily breakable.
Our Ratings
---
HALO SleepSack 100% Cotton
Best Travel Sleep Sack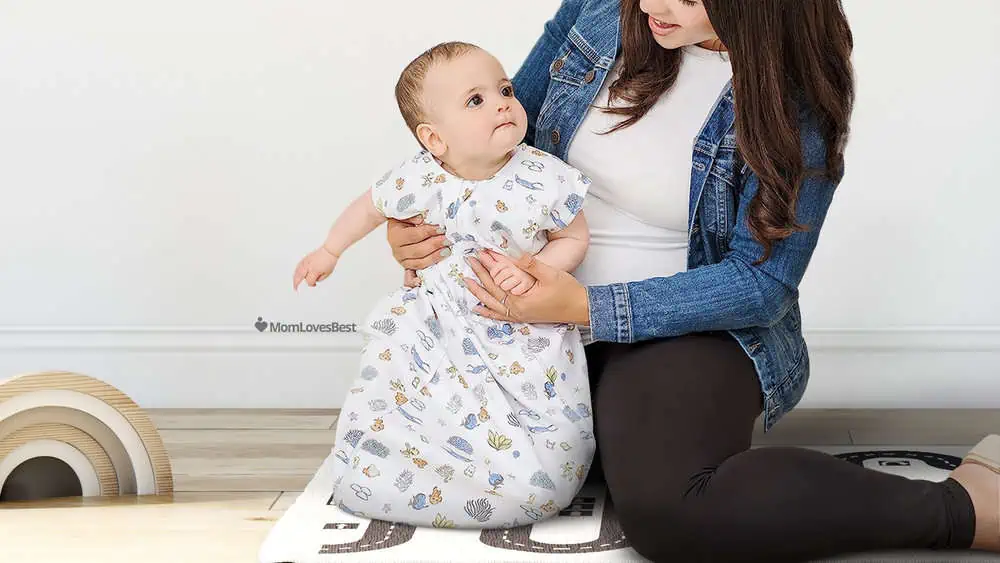 This versatile sleep sack is made from 100% soft and breathable cotton that helps to regulate your baby's body temperature.
The TOG rating of 0.5 coupled with the spacious sizing makes it versatile for different temperatures. It's cool enough for summer but roomy enough to be layered with warmer sleepwear in winter.
It's perfect for parents who only want to purchase one sleep sack and use it the entire year in any location.
Pros
It is machine-washable for easy cleanup.
It unzips from the bottom for easy diaper changes.
It comes in four sizes and 42 color options.
Cons
The neck hole is a little large.
Fabric shrinks upon initial washing.
Our Ratings
---
HALO Early Walker Sleep Sack
Best Sleep Sack for Toddlers
Change can come on fast once your baby turns into a toddler, and this sleep sack is ready to keep up. It comes in a cute variety of patterns, perfect for growing kids. We love that it allows children to tuck their feet inside or keep them out.
Your baby can wear this sleep sack over regular pajamas. We love that it unzips from the bottom, allowing us to make quick, easy diaper changes.
Pros
Generous size allows kids to tuck their feet while sleeping.
Sleeveless to prevent overheating.
Great for cold climates and winter.
Cons
Some mothers found the sizing too large for their babies.
Our Ratings
---
OuYun Baby Organic Sleep Sack
Best with Sleeves
With this sleep sack, you get the best of both worlds — a sleeved or unsleeved wearable blanket.
The sleeves are removable, allowing you to adjust your baby's sleeping conditions before they go to sleep or even during the night if you feel they're becoming overheated.
Zip the sleeves on or off, depending on your nursery conditions, and your little one will be good for a night's rest.
Pros
Its sleeves are wide for warmth and ventilation.
It features dual zippers for ventilation and diaper changes.
It's made of 100% cotton.
Cons
Some people don't like the extra-roomy fit.
Our Ratings
---
Nested Bean Zen Premier Sleep Sack
Best Sleep Sack for Summer
This unique sleep sack is made with a lightweight bamboo rayon and cotton blend, making it super breathable for those hot summer nights and daytime naps. We love that the design is practical and well-thought-out while still being adorable.
It also comes with a unique feature — a light weight sewn into the chest to mimic the gentle weight of your palm on your baby's chest while they sleep. If your baby is a fussy sleeper, this sleep sack is one of the best options for settling them.
Pros
It comes with double zippers to ease diaper changes.
It has adjustable straps so your baby can grow with it.
It is sleeveless to ensure your baby maintains a healthy temperature.
Cons
It's only available in sizes up to 15 months.
It costs more than other sleep sacks.
The chest weight is ineffective once your baby can flip onto their stomach.
Our Ratings
What Is a Sleep Sack?
A sleep sack is a one-piece wearable blanket designed to keep your baby warm and safe in their crib. This unique garment looks like any sleeper at the top but fans into a closed sack at the bottom. It's like a tiny sleeping bag your baby can wear.
Sleep sacks are designed to replace loose blankets that may be sleeping hazards in bassinets and cribs.
They come in many different styles and fabrics for every season and occasion. Many have different fasteners, such as snaps or zippers to make wrapping your tired, fussy baby as easy as possible.
They're also a great sleeping solution for newborn babies when swaddling seems too daunting or you want to allow your little one some arm and leg mobility.
Benefits of Sleep Sacks
There are many reasons parents choose to wrap their baby in a sleep sack.
How to Choose the Best Sleep Sack
The first thing you need to consider when buying a sleep sack is whether you are shopping for a baby or toddler sleep sack.
Baby sleep sack: These are typically designed for use with babies from newborn up to about 36 months.
Toddler sleep sack: Once your little one has grown up some and can stand on their own, it's time to switch to one of these. Toddler sleep sacks have holes for feet, so they won't trip and hurt themselves the way they might in a regular sleep sack when standing.
Baby and toddler sleep sacks come in a wide variety of materials for summer, winter, and all types of use.
a bonus to toddler sleep sacks — they can keep your little one from climbing out of their crib!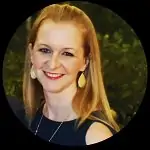 Editor's Note:
Mary Sweeney, BSN, RN, CEN
Sleep Sack Features
These are some extra features you can look for when shopping to ensure you're getting the best sleep sack possible for your baby's needs:
Sturdy zippers with protectors.
Zippers that run from top-to-bottom.
Removable sleeves.
Shoulder straps featuring snaps.
Natural, breathable materials.
---
Sleep Sack Safety
As with all products, sleep sacks are not without their potential safety hazards. They have to be purchased carefully and used correctly to minimize the risks.
There are two main concerns about using sleep sacks.
1.

Overheating

Like when swaddling, it's important to check on your baby when they're in a sleep sack — especially in the summer. Keep an eye on their temperature, and if they seem too warm, change them into cooler clothing.

These are some signs your baby is overheated (2):
Warm to the touch.
Red skin.
A rapid heartbeat.
A fever.
Lethargy.
Sweating.
Vomiting — in extreme cases.
To avoid overheating, put your baby in an appropriate sleep sack for the season and their immediate environment. If you believe your baby is overheated, switch them to a lighter sleep sack or remove some clothing layers.
Lay your baby in a cool area, and try putting a cool washcloth against their skin. If your baby doesn't show signs of improvement or their condition worsens, it may be time to go to the ER.
Some sleep sacks are made of breathable materials such as wool, cotton, or bamboo. These fabrics are great for all seasons. Other sleep sacks are made of thicker materials like microfleece or polar fleece, which you should only use in cooler conditions.
2.

Choking Hazards

Another sleep sack danger is that some have fancy embellishments or less-than-ideal zippers. If those zippers break, they can become a choking hazard. Those cute little details might also detach and become a choking risk.

Look for trusted, safety-tested brands when purchasing a sleep sack. And it doesn't hurt to check in on your baby semi-frequently while they're in dreamland to ensure everything is okay.

Zipper Tip

Choose a sleep sack with a zipper that runs down to the bottom by your baby's feet. If your child cannot reach the zipper, they are generally safer and won't be able to make a daring — or dangerous — escape.
---
The Bottom Line
Our pick as the best sleep sack is the Burt's Bees Wearable Blanket, not only because it's made of soft 100% organic cotton but because of its thoughtful design. The grey-and-white rugby stripe style is one of our favorite options and can work for little boys or girls alike!
Choosing the right sleep sack for your little one is all about personal preference, and you'll need to consider what you need the sack for. Is it for travel, summer, or winter? Or do you want something for all seasons?
Asking these critical questions will help you decide on the best, most comfortable, and safest sleep sack for your baby.
Thank You For Your Feedback!
Thank You For Your Feedback!