If you're a new or expecting mother, it can be a wonderful relief to receive a pregnancy subscription box. They help to make sure you have everything you need as your plus one is about to arrive.
For those with a pregnant friend or family member, gifting a pregnancy subscription box is a beautiful way to make her feel special. Best of all, it's a practical, fun way to keep her supplied with properly fitted attire, tasty snacks, and more!
Whether you'll sign her up for a month, a quarter, or an entire year, these boxes of goodies are perfect for supplying all her needs. And if you're the one who's pregnant, treat yourself to at least one of these. Because why wouldn't you want a "bundle of joy" delivered right to your doorstep?
Image
Model
Product Comparison Table
Features
Best All-in-One
Bump Boxes
Different payment plans
Perfect pregnancy gift
5-7 full-sized products
Best for Self-Care
Mama Bird Box
Mostly vegan, natural products
Comes with a card and quote
Heavenly packaging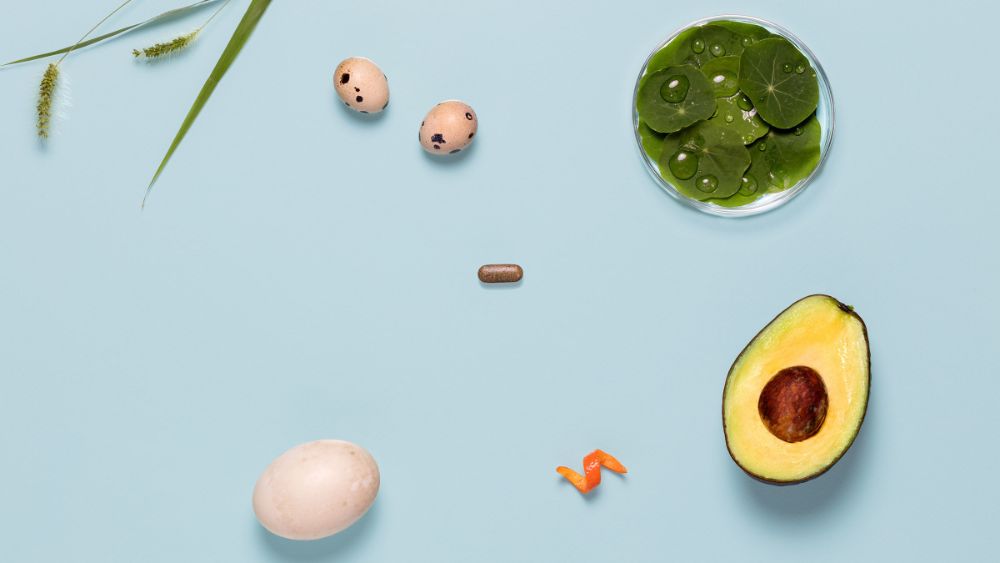 Best for Health
Takecareof Supplements
Vitamin subscription box
Gentle on the stomach
Non-GMO, fermented, vegetarian, and gluten-free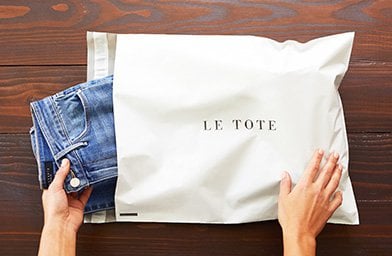 Best Fashion Pick
Le Tote Maternity
Fashion subscription service
Includes top brands like Kate Spade
Cute and trendy maternity clothes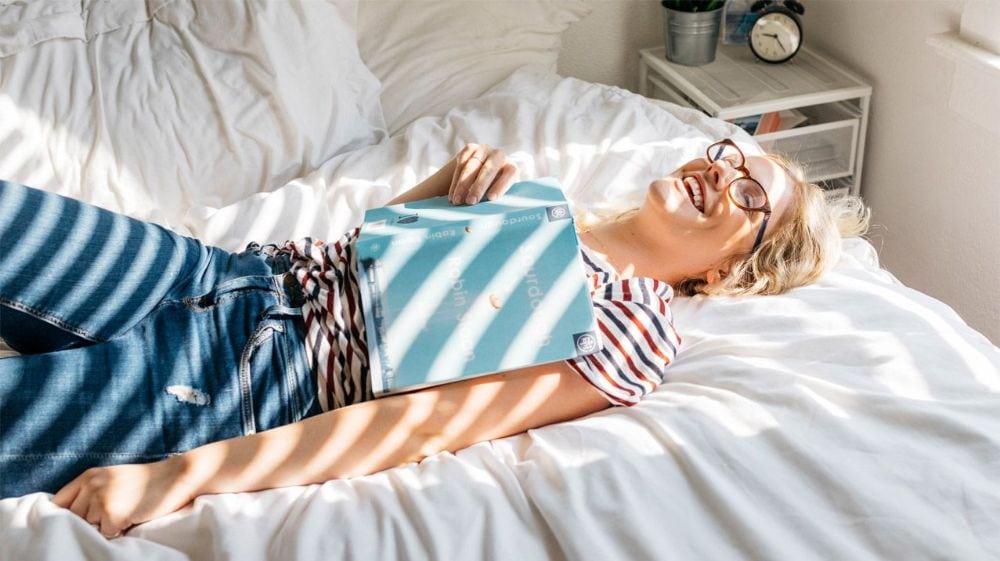 Best for Intellectual Moms
Book of the Month
Affordable subscription plan
Option to pick your fave book
With a free personalized gift card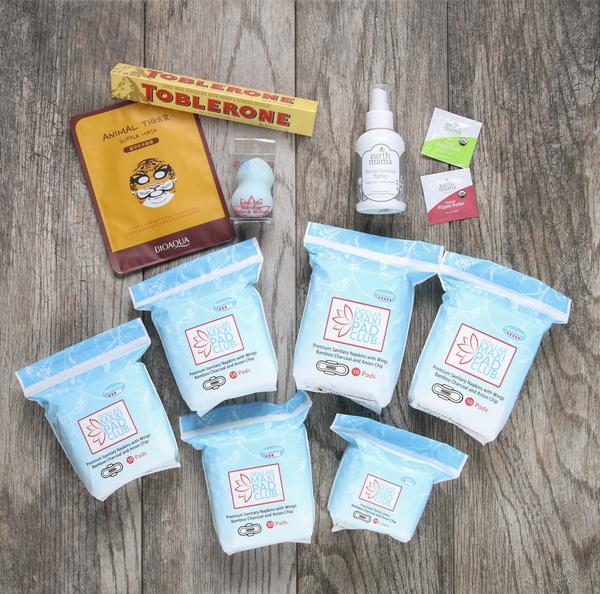 Best for Postpartum
Dollar Maxi Pad
Postpartum mother's pads
Budget friendly
Worth every penny
---
How to Choose a Subscription Box That Wows
Pregnancy must-haves, be they clothes or wellness and self-care products, are packed and delivered to the special mom-to-be in an exciting, cute way. There are lots of options out there. You'll find some that include one or more of the following:
Snacks.
Vitamins and supplements.
Jewelry.
Craft projects.
Toiletries.
And so much more! Some varieties even pack more than one type of product. For instance, beauty and wellness boxes sometimes come packed with various natural creams, oils, and vitamins; the latter is a particularly good idea, given the importance of prenatal vitamins to cover gaps in a mother's diet.
Another major plus of some of these products is that subscription box suppliers can tailor and vary the contents. This is usually based on how far the mother is into the pregnancy, and even into early motherhood. So there's no reason not to opt for a multi-month or year-long plan if you find that brilliant pick!
Even if you opt to send over a one-off pregnancy subscription box, the recipient is sure to thank you for it. Particularly since many of these products are pregnancy and maternity essentials — things a lethargic mother-to-be might not be able to purchase herself as her energy levels decline.
Also, keep in mind the unique needs of motherhood before you make your purchase. There are many essential buys for pregnant women that you might want to check out.
Almost all the subscription boxes we'll feature are a safe bet. Many are delivered in a cute design and packaging. Most will come as a welcome breather for women who need to take the best care of themselves before they bring a new little one into the world!
---
The Best Pregnancy Subscription Boxes of 2022
Here are some great pregnancy subscription boxes that will make the expecting mother in your life very happy.
1. Bump Boxes: The Perfect Pregnancy Gift Box
Best All-in-One Option
Tailored to the mother's due date, Bump Boxes might be just the right pick for healthy and fun pregnancy products. From organic body creams to teas, this is a gift likely to impress. Best of all, you can choose from different payment plans, be it a one-off, one-month subscription, or a multi-month package.
Some of the surprises from Bump Boxes that I really love are the MumEase Nausea relief bracelets in the first-trimester box and the Bumplife wood massager. Let me tell you, both of those work wonders!
In my first trimester, the bracelets were essential for discretely and effectively minimizing morning sickness. And the wood massager was a godsend for relieving that almost crippling muscle tension I felt.
---
2. Graze Snack Box
Best for the Foodie Mom (Bonus)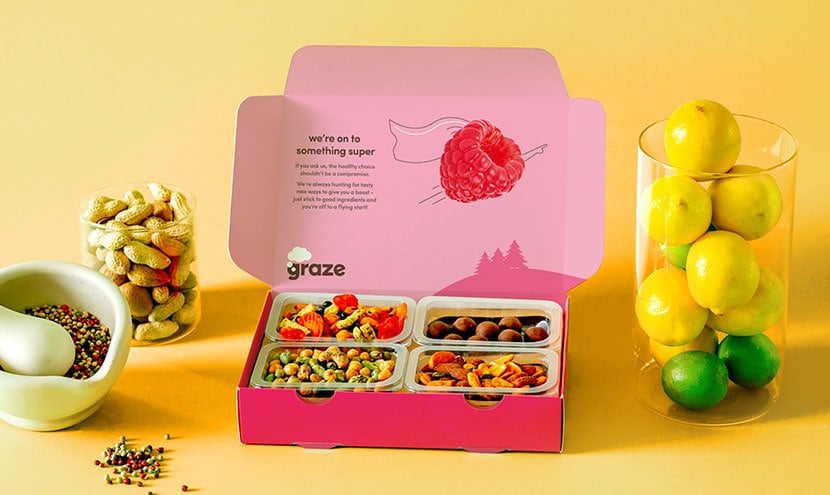 The Graze subscription box will keep new or expecting moms' killer cravings satisfied on an affordable budget. Each box is packed with a variety of nutritious snacks.
Opting for a graze subscription box will keep the recipient looking healthy and radiant, even in postpartum, reflecting her fresh, wholesome intake!
For the health-conscious mom who'll probably thank you for veggie protein boosts and organic cereal bars, Graze is a great fit. Not only are there subscription boxes personalized to the recipient's tastes, you (or the giftee) are also likely to get different flavors with each box depending on your preferences.
You can choose from a range of delivery plans, be it a month-to-month or week-to-week plan. The standard subscription cost is currently $13.99 for a weekly box, for example.
---
3. The Stork Bag
Best for Prenatal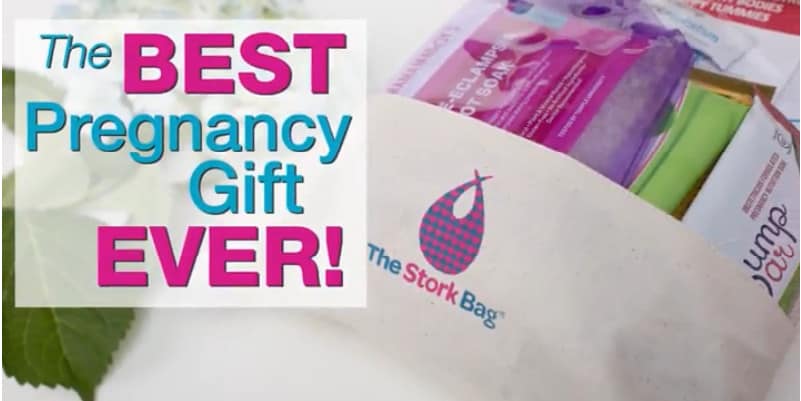 With bags of goodies customized for every trimester, the Stork Bag is a great care package offering a range of body butters, nail polishes, cosmetics, body washes, sprays, snacks, journals, and even a large, BPA-free water bottle, to ensure you stay hydrated through pregnancy.
The subscription bag is on the generous side, making it a favorite among many. You're unlikely to find these distinctive items anywhere else, including an almost magical find of ginger lip balm, that helps alleviate nausea and related symptoms.
All of the Stork Bag's selections are sourced by women, which means the items in the basket are tried and tested to be the right fit for you.
---
4. Takecareof Prenatal Supplements
Best for Health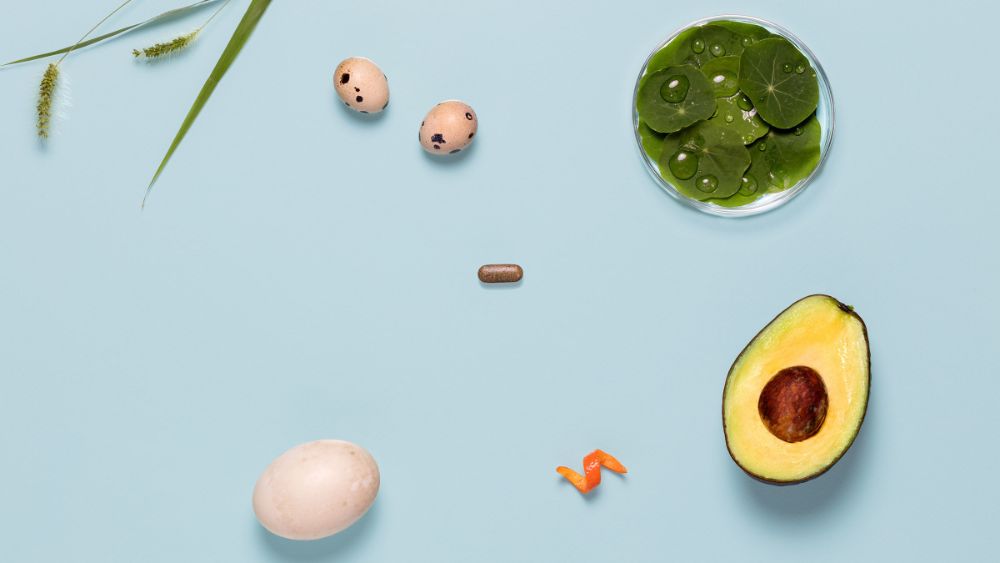 These vitamin subscription boxes support pregnancy and include essential nutrients for the health of mom and baby. Breastfeeding women will also benefit from the unique formulations. The subscription costs $25 a month.
The company claims the products are gentle on the stomach and less linked to nausea or related symptoms, unlike some other supplements on the market.
From forms of folic acid, zinc, critical vitamins, and more, these multivitamins will ensure mom gets all her essential nutrition as her body changes. Best of all, they're non-GMO, fermented, vegetarian, and gluten-free.
According to the product's labeling, a daily serving of two tablets will supplement pregnant women with 40 to 200 percent of each listed vitamin. No more searching for what you need to be taking, and spending hours in the drugstore looking for different supplements — Takecareof will take care of it!
---
5. Le Tote Maternity
Best Fashion Pick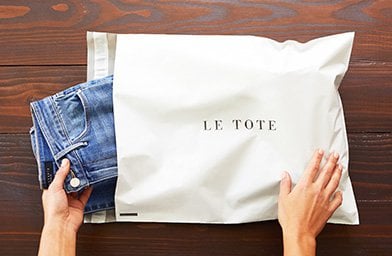 This fashion subscription service allows users to rent clothing and accessories for a set subscription fee each month — a super practical way for moms-to-be to go about planning their pregnancy wardrobe!
I remember spending so much on maternity clothing, only for it to be worn for a few weeks and then given away. Next time, I'm going to give this a try — they have a whole range of cute and trendy maternity clothes.
Top brands are included, from BCBG to Kate Spade and Nike. Plus, if you want to buy something, you get up to 50 percent off the normal price.
To get started, you fill out a style quiz to get a list of customized options to choose from. You can choose plans for one or two totes as needed. Maternity plans start from $89 a month.
---
6. Stitch Fix Maternity Subscription Box
Best Fashion Pick (Bonus)
Stitch Fix is your personal stylist, curating gift boxes of apparel options based on your size and style. Each box holds five pieces, be they sweaters, t-shirts, pants, or even shoes, and comes with a card outlining guidelines on how to style each piece.
You choose what you want to keep and return the unwanted pieces, free of charge. A $20 styling fee is deducted from the aggregate price of pieces you choose to buy. However, you have to pay the fee, even if you mail back all the pieces. The average cost is $55 per item, with a 25 percent discount if you buy the entire box.
Best of all, Stitch Fix doesn't only specialize in maternity wear. So this is an ideal way to keep you looking like a trendsetter long after pregnancy, when the demands of caring for a young child begin.
---
7. Book of the Month
Best for the Intellectual Mom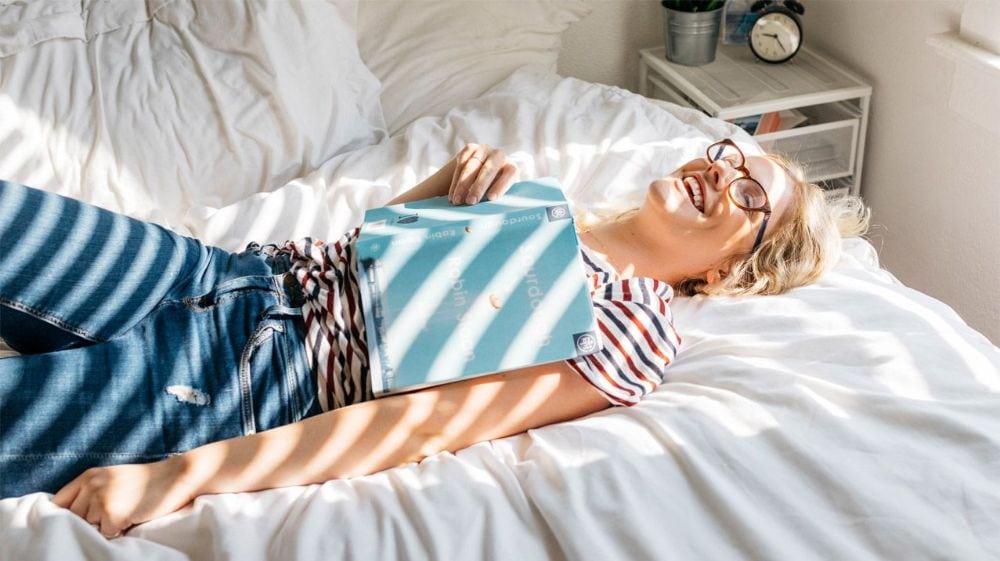 While you definitely don't have to be a mom or mom-to-be to enjoy a great read, I'd recommend considering this gift option, particularly for mothers who love books. Prices start at $44.99 for a 3-month subscription, up to $149.99 for 12 months.
Pregnancy is a time when most would rather stay home than spend time out with friends — I know I did. Books are a great way to keep the special mom-to-be in your life entertained. Book of the Month looks for the best new reads around, with new releases, debut authors, and fresh perspectives.
After you gift the Book of the Month, the giftee receives the gift card printed on elegant cardstock and a fancy note that you can personalize. Recipients also choose one of five recommended books each month for delivery — so the cherry on top is, it's a gift that they can pick for themselves!
---
8. Dollar Maxi Pad Club's Postpartum Package
Best for Postpartum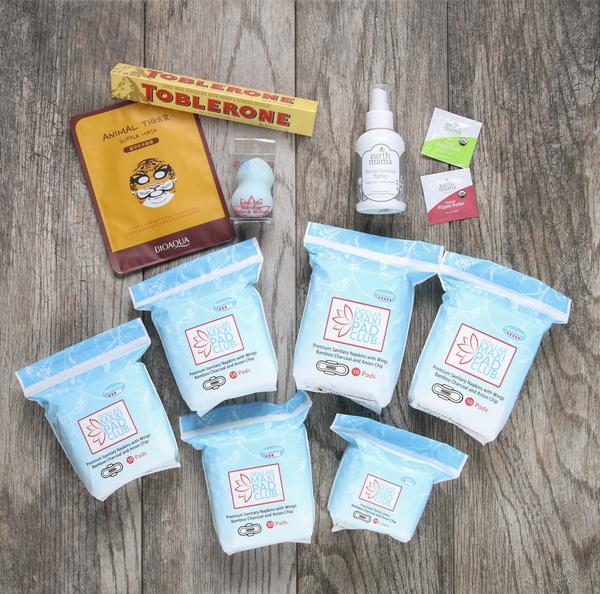 This handy pack of postpartum mother's pads might not seem as fancy as gifting cosmetics, clothes, or books. But they're just as crucial for a new mother to feel comfortable and healthy.
Containing both overnight and day pads, panty liners, and perineal spray to ease discomfort after birth, this pick is crucial for the recovery of every new mom postpartum.
As a bonus, packs also contain nipple cream and diaper cream, as well as more random treats, such as a facemask and chocolate bar. Especially if this is your first pregnancy, going into labor might seem a little less daunting if you have some of these products beforehand!
At the time of writing, the postpartum package is reduced from $43 to $30.
---
9. Mama Bird Box
Best for Self-Care and Wellness
The facial washes, creams, organic nail polish, sunscreen, and scrubs make the contents of this box enjoyable, both for moms and non-moms. Usually, each box comes with a card and an inspiring pregnancy quote written on it, serving as an ode to motherhood, with the contents of the box described inside the card.
With the heavenly packaging and the mostly vegan, natural products enclosed, this is one subscription box that would make any woman feel like a queen. You can choose either a monthly subscription at $34.95 or a multi-month subscription plan. Six months will cost you $194.95.
---
10. Honest Diapers Bundle
Best Essential Subscription Box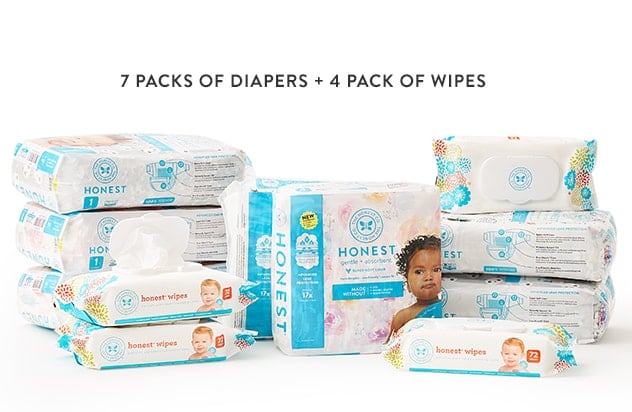 While this may not be as alluring as a gift of clothes or cosmetics, diapers are often-overlooked essentials, that are essential in early postpartum. Honest Company delivers a seven-pack of diapers and four-pack of baby wipes each month; a hassle-free way to stay on top of your supply.
The diapers come in stylish, super-absorbent varieties and the wipes are plant-based. Your baby is less likely to develop allergies or rashes with the latex- and chlorine-free processing of this product.
A monthly bundle saves you over $15 on the original value of the products, costing $79.95 instead of $96.45. This is a useful gift for a mama-to-be, as she can build up a little stash for when baby arrives.
---
11. Target Baby Box
Budget Pick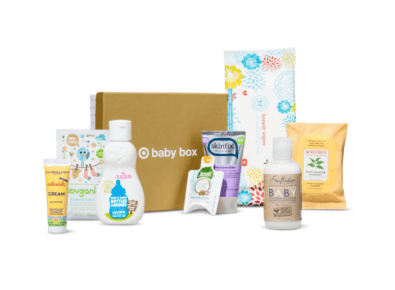 At a minimal cost, the Target Baby Box comes with creams, lotions, shower gels, healing ointments, coupons, and more, for both mother and baby. While these are all mostly standalone drugstore products, you get more than what you pay for in this box, with the six or more products included.
At just $5 a box, it's one of the most economical choices out there. The featured brands in this box are great for fulfilling all mother's and baby's care needs, at the cost of a little pocket change.
Boxes are released monthly at the store, and you can sign up for email updates so you get a notification once they're out. The brands in the box might change from month to month.
---
12. Walmart Baby Box
Budget Pick (Bonus)
This subscription box isn't as generous or as much of a favorite among new moms as the Target Baby Box. But you do get a bunch of cool products that make it worth much more than the modest price tag of $5.
Like many of the comparably cool subscription boxes, it comes with a number of stage-relevant product samples such as wipes, ointments, organic self-care products, and more. If you want to save, but still pamper yourself and your little one, the wallet-friendly Walmart baby box is a good choice.
---
13. Nurtured 9 The Feel Good Pregnancy Gift Box
Feel Good Mama
Nurtured 9 touts that while everyone else is focused on baby, give mom-to-be something that's just for her. Lifelong friends (and two-time moms) founded Nurtured 9 to alleviate the stressful guesswork of pregnancy-safe products; bundling the most luxurious & effective products in beautiful packages so that other moms can enjoy an elevated pregnancy. Understanding the toll that pregnancy takes on the mind & body, Nurtured 9's Pregnancy Gift Boxes soothe pesky pregnancy discomforts with the best pregnancy-safe, non-toxic products available.
The Feel Good Pregnancy Gift Box tackles some of the doozies: Zoe Belly Butter for stretching skin, Earth Mama Organic's Heartburn Tea for indigestion and a soft floral Maternity/Delivery robe & Brooklyn Candle Studio Non-Toxic Candle to cozy up & ease pre-baby nerves. Gift your special mom-to-be with a quiet moment to herself and a reminder that she is amazing. It's all for you, Mama.
---
Make Her Feel Special
With the rise of the subscription box, there are more ways than ever to pamper the mom-to-be or new mom in your life.
Chic packaging and versatile offerings mean you're likely to find a great fit for her (or yourself, if you're the one expecting!) that she may love, use, and thank you for.
Make sure to do your research about the products first. While many of these would suit almost any pregnant woman, they're not one-size-fits-all.
Thank You For Your Feedback!
Thank You For Your Feedback!