Mom Loves Best
Pregnancy, Parenting, Mom Life.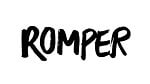 Hey mama, or mama-to-be!
We started Mom Loves Best to help other mothers like us who are struggling and striving to do their best but feel totally overwhelmed at times.
Whether you're pregnant, taking care of your newborn, or interested in becoming a more well-rounded parent, you'll find resources here to help.
Why don't you get started with some of our most popular posts below? And don't forget to say hi!
Ultimate Guides
---
Featured Buying Guides
Browse By Topic (Baby)
---
Browse By Topic (Pregnancy)
Breastfeeding Inspiration ♡
Cloth Diapering Made Easy
Thinking About Babywearing?