Planning a fourth birthday party is a momentous occasion. Not only are you organizing a super fun experience for your precious bundle, but you're potentially adding to one of their first memories. At this age, they start to remember more, so it's important to make this a wonderful celebration.
Your four-year-old likely wants a say in their birthday party, too. So if you're looking for party ideas to offer them, we have 50 suggestions for party themes, gift ideas, food, drink, and games!
We've devised this thorough list of 4th birthday party ideas to help you throw an amazing bash that your little one (and guests) will love.
---
4th Birthday Ideas for Girls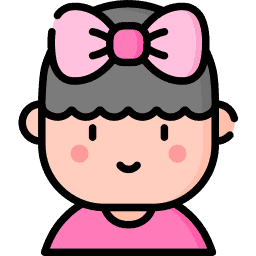 Let's start with the girls — here are 12 sweet ideas to make your daughter's 4th birthday a special one.
1. Four-Ever Sweet
Celebrate your daughter's sweetness with a Four-Ever Sweet party. Pastel decorations, a pink cake, and plenty of sweet treats will set the tone for this party. All you need is a gorgeous outfit for the birthday girl. This is a very easy party theme for parents.
2. Bonjour to Four
Bonjour! Say hello to being four years old — a very special age. This French theme means you can serve some tasty pastries, decorate with black and white stripes, and use Eiffel Tower motifs to fill in the gaps.
3. Afternoon Tea
Let your daughter celebrate like the classy lady she is! An afternoon tea is a simple, fun, and budget-friendly way to celebrate your four-year-old. She can invite a few friends, and hopefully, it will be a civilized affair!
4. Four the First Time in Four-Ever
Let it go, let it go! If your daughter has Frozen fever, this party theme will melt anybody's heart. She can dress up as her favorite Frozen character, and you can decorate with purple, blue, and silver balloons, streamers, and a cake!
5. Four and Fancy
Have you got a fabulously fancy four-year-old on your hands? This is a straightforward party theme; all you need are some classy decorations, yummy treats, and a fancy dress code. Your daughter will delight when guests arrive in their most classy clothes. She will feel oh, so important.
6. Princess Birthday Party
At four years old, we became obsessed with everything Disney Princess. This birthday theme would have had us swooning, and it will be the same for your daughter. You could even hire a Disney Princess to perform at the party.
7. Minnie Mouse Madness
If your daughter is still a Minnie Mouse fan, celebrate her birthday with a favorite character! You'll love that it's easy to source tons of Minnie Mouse decor.
8. Butterfly Fly Away
What's your daughter's favorite animal? If she says butterflies, you've got a lovely theme idea. Provide guests with their own pair of butterfly wings, set up some bright pink and purple decor, and serve sweet treats for all the guests to enjoy.
9. Enchanted Four-est Party
Celebrate your little one's magic with this enchanted theme. Leafy, floral decor and stuffed woodland animals will be enough to set the mood. Entertain guests with a forest walk or a creative activity where they can make their own fairy crowns.
10. Play Tent
Gift your daughter her own space with a play tent. She can use this sacred space to unwind, read books, or have tea parties with her stuffed animals.
11. Teeter Popper
For the super brave gals, this Teeter Popper will provide endless fun. She can use it for rocking, rolling, standing, or sitting. Not only is this an exciting gift, but it also improves creativity, core strength, motor skills, and balance.
12. Lunii My Fabulous Storyteller
This handheld device is a screen-free alternative that improves children's imagination, listening skills, and vocabulary. Your little one can choose the plot and characters, and the speaker will tell a unique story based on their choices. Once they've chosen their hero, location, friend, and object, the story starts.
4th Birthday Ideas for Boys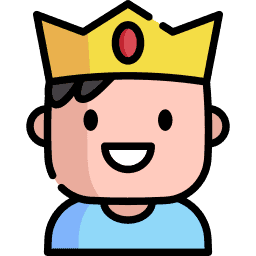 It's time to celebrate your son's birthday. You'll create a momentous occasion with these 12 4th birthday party ideas and gift inspiration.
13. Camping Four the Boys
Camping is a core memory for many children. Turn it into a birthday party with smores, a campfire, and lots of traditional camping songs!
14. Superhero to the Rescue
Celebrate your little Superman with a hero-inspired party. Guests will be mesmerized by epic decorations, popping candy, popcorn, and a face-painting station. Give the birthday boy a mask and cape so he can enjoy being the hero of the day!
15. Turning Fore
Does your little man love watching — and maybe playing — golf? Decorate the venue with golf flags, green banners, and golf-inspired food. You can even set up a mini golf course for guests so they can try their hand at the sport.
16. Four-Ever Wild
Four years into this parenting thing, and your child is still a wild one? You're not alone. The silver lining is that you can create a birthday party around this theme. Invite all the party animals, set up some bright decor, and enjoy tasty snacks with your guests.
17. Roar, I'm Four
I am four; hear me roar! For dinosaur-loving dudes, this birthday party will be a roaring success. Decorating with bright colors and various dinosaur toys will create an epic environment for kids and adults to enjoy.
18. Four-ky Party
When Toy Story Four came out, kids went wild for the character Forky. Set up a Toy Story-themed party with an emphasis on Forky. You can even schedule time for kids to make their own Forky character — all you need are plastic forks, pipe cleaners, googly eyes, and other crafty pieces.
19. Need 4 Speed
For car-obsessed boys, a race car birthday party will ignite their smiles! From car-themed decorations to an epic birthday cake and fuelling-up beverages, you've got yourself an unbeatable party.
20. May the 4th Be With You
​​Is everyone in your family a Star Wars fan? Dress up as Star Wars characters for this party. With black and white decor, a Star Wars cake, and a lightsaber fight, your birthday boy will be out-of-this-world excited.
21. All Aboard the Four Train
Chug along with your child's train obsession. Invite everybody aboard the four-train with some train decor, balloons, and food served in little train-shaped containers. If your son has a train track, why not set that up and have it running during the party?
22. Pop Up Pirate
This game is a barrel of fun for the whole family. It's simple enough for four-year-olds to quickly get the hang of it, resulting in tons of laughter. Each time you play, a specific sword will launch Pete, flying him out of the barrel. Who will send him sky-high?
23. Ladybug Garden Memory Game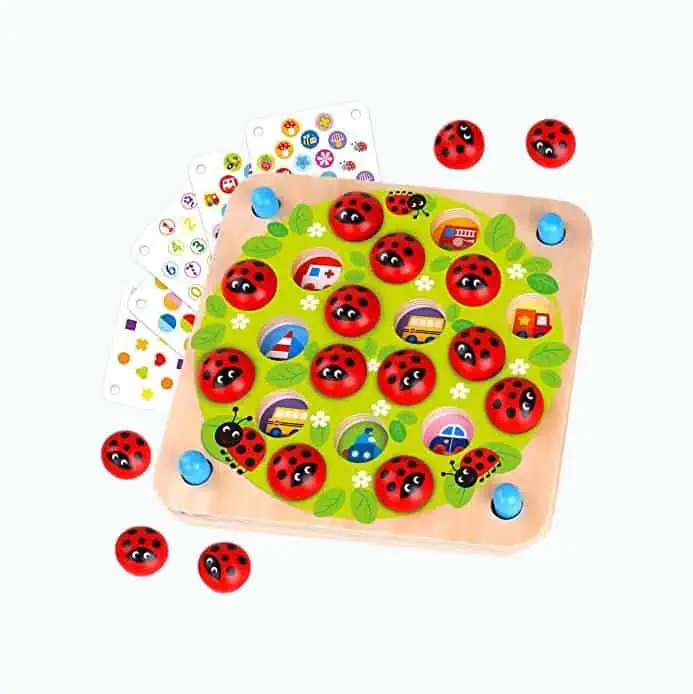 Does your four-year-old want to work on their memory and fine motor skills? This fun game will encourage them to memorize where all the images are. Families love this because it's excellent for playing between parent and child, or siblings.
24. Magnetic Dress Up
Boys can play dress up, too. This adorable animal dress-up box has 35 costumes your son can mix and match. Parents love that it's easy to pack up and take on vacation, long car rides, or to grandma's house.
Gender-Neutral Party Ideas for a 4th Birthday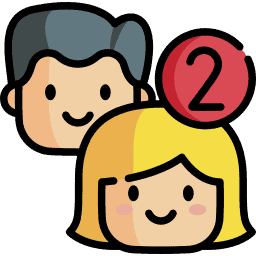 These 4th birthday party themes work well for both boys and girls. Whether you've got twins or a tomboy, or someone who just stands out from the crowd, these will work a charm.
25. Shoot Four the Stars
Celebrate your little one with an out-of-this-world birthday party. A space-themed party is fantastic for toddlers who love the stars, moon, and planets. With star-shaped cookies, galaxy-inspired decor, and a planet-painting craft, your child will be grinning from ear to ear.
26. Brown Bear Birthday Bash
At four, your little one is coming out of the teddy-bear phase. While they might still have cuddly toys in their bed, they might never want a bear-inspired party again. So make the most of it with bear cookies and cakes, woodsy decorations, and a bear-themed coloring activity.
27. 4Ever Young
Celebrating your four-year-old is an emotional occasion. They're coming out of the toddler years and will be starting school soon. If you feel time is slipping through your fingers, this is a spot-on theme for parents and kids to enjoy.
28. Score, You're Four
This party will be a total blast for boys, girls, twins, triplets, and guests! For sports-loving four-year-olds, you can go wild with this theme. From sports decoration to outdoor competitions, it's a fantastic way to celebrate your little one.
29. Let's Pawty
Ruff, ruff! Does your child dream of owning their own dog? Fuel their puppy obsession with this party theme. Paw-shaped balloons, stuffed animal decorations, and dog cake toppers are great ways to decorate for this party.
30. Bright Four-Cast
Celebrate your little sunshine with a bright yellow birthday party. The four-cast looks bright for the year ahead. Hang some yellow tissue paper pom poms or yellow lanterns, bake a lemon cake, and serve lemonade to all your guests.
31. Scream Four Ice Cream
You'll never see us pass up an opportunity to recommend an ice cream party. This tackles a theme, activity, and food all in one fell swoop — we mean scoop. You can set up an ice cream bar so guests can make their own sundae. While this is a wonderful summer birthday idea, you can bring it indoors for wintertime.
32. Bounce Into Four
Whether you have space in your backyard or are hiring a venue, a bouncy castle is a thrilling way to celebrate your four-year-old. Let the kids bounce out all that energy, and hopefully, bedtime will be easier tonight!
33. Down on the Four-m
Whether your little one is growing up on a farm or they just love animals, this theme makes for an exciting party. Transform your backyard into a farm using hay bales, wagons, and dressing up in farmer's gear.
34. Marble Run
A marble run toy provides endless possibilities for your little one to build tracks and race their marbles down. Not only does this encourage fun, but it inspires children to work on their science and engineering skills.
35. Play-Doh Set
What kid doesn't love Play-Doh? With this set, your child can make their own pizza for the entire family. It comes with a cheese machine, clay oven, and plenty of topping choices.
36. Little Red Riding Hood Brainteaser
To grandmother's house, we go! In this game, kids must help Little Red Riding Hood find her way through the forest. With up to 48 challenges, this provides endless fun to challenge little minds.
Food and Drink Ideas for a 4th Birthday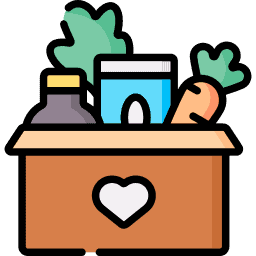 One of the most vital elements of a birthday party is food and drink. What you serve your guests matters, and since many parents will stick around for the party, too, we want to ensure everyone is well-fed. Here are seven tasty ideas to try.
37. Sandwiches
Mini sandwiches are easy, budget-friendly, and offer variety to guests. Keep it simple for kids: ham, cheese, and tuna will please those eager tummies. For parents, try something more adventurous such as coronation chicken or spicy pulled pork.
38. Candy Bar
It'll be a while yet before your child demands a real bar at their party. But you can still induce a sugar rush with a candy bar. Fill it up with your little one's favorite sweet treats.
39. Smoothie Selection
Smoothies are a great way to hydrate your guests. Create a selection of smoothie options, or set up a station where they can choose their own ingredients.
40. Milk and Cookies
Ask parents to each make a batch of cookies. For the party, you'll have tons of different flavors. Pair that with a glass of milk, and your guests will love the originality!
41. Waffle Bar
This easy idea will keep guests happy and full throughout the entire party. Make a batch of waffles in advance and set out a few different toppings. We recommend having both savory and sweet flavors to keep all guests happy.
42. Pizza Party
You can't go wrong with pizza at a party. This is a parent's favorite, especially if you're sticking to a budget. It's pretty affordable to buy a bunch of pizzas from well-known chains.
43. Burger Bar
If you want to provide your guests with something more substantial, burgers will be a treat. Let guests make their own burgers by providing all the ingredients at a burger bar.
Party Games for a 4th Birthday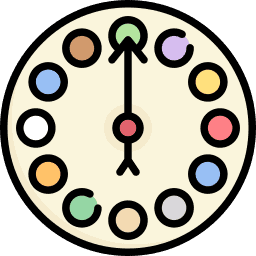 Four-year-olds need excitement at their birthday party. Sometimes, cute decor and yummy food aren't enough. Here are seven fun party game ideas to keep guests happy.
44. Guessing Boxes
In advance, create some guessing boxes with random items. The kids can guess what's in each box, and the winner gets a prize. Good ideas for what to put in the box includes shaving foam, a hairbrush, or Play-Doh.
45. Musical Chairs
All you need are a bunch of chairs and some music. Let the kids run around the chairs, fighting for a spot when the music stops.
46. What's the Time, Mr. Wolf?
This was a favorite party game when we were kids. One kid stands at the end of the room or garden, turned away from the rest. The kids ask: "What's the time, Mr. Wolf?". The "wolf" says a number between one and twelve, and that's how many steps the kids take. When the wolf answers, "dinner time," the wolf turns around and chases the kids. Whoever they catch first is the new Mr. Wolf.
47. Find Your Partner
This is a great icebreaker idea for nervous kids. Write down the names of famous duos (Tom and Jerry, Anna and Elsa) and pass out one nametag to each child. They have to find their other half as quickly as possible.
To make this more challenging, tape the nametag to the child's forehead and make them guess who their character is.
48. Sidewalk Paint
Sidewalk paint or chalk is a fantastic mess-free way to entertain kids at the party. You could even play Pictionary with it.
49. Carnival Games
Set up a series of carnival games, inside or out. Kids will love playing bottle toss, hook a duck, a guessing booth game, and balloon darts.
50. Three-Legged Race
This is a wildly fun game to play, especially if the party is outdoors. A three-legged race is a fantastic way to bond kids together. Give the winner a prize as an extra incentive.
How To Throw a 4-Year-old a Birthday Party
Even if you have a magnificent 4th birthday party theme idea, you might still worry about throwing the bash. Will it run smoothly? Will everyone be happy?
We have some important tips for how to throw a party for a four-year-old, including organization hacks and how long the party should last.
Keep the guest-list age appropriate: We recommend inviting one friend for every year of your child's age, plus two. So for four-year-olds, that means between four and six guests. This doesn't need to include parents or family — just your child's friends.
It doesn't need to be at home: If the idea of an at-home birthday party is overwhelming, you can host it outside the home. Invite guests to the park, a museum, or a swimming pool.
Have a start and end time: On the invitation, clearly display the start and end times for the party. For kids under five, 90 minutes to two hours is best. A good time for a four-year-old's birthday party would be 1 p.m. to 3 p.m.
Keep it low-key: The more relaxed the party, the more relaxed the guests will be. Keeping it simple will result in fewer tears, meltdowns, and panic.
Plan activities: Organization is key when planning a preschool birthday party. A structured party with planned games means less stress for you once the guests arrive.
Keep the foods safe: While you probably don't worry about choking as much at this age, ensure there aren't any choking hazards when it comes to the food. This is especially true if younger toddlers or babies will be attending.
Be there for your child: If your child feels overwhelmed, be there for them. Don't push party activities on them if they just want to sit down and have a cuddle for 10 minutes.
Ask parents for help: It's unlikely parents will drop off their kids and go. Get them involved, asking them to help with various activities, serving food, or taking photos.
Prepare your child for presents: At this age, your child might want to open the presents at the party instead of afterward. Have a conversation with them in advance, ensuring they understand the importance of saying 'thank you' and not announcing if they don't like something or have received a duplicate gift.
Create a checklist: On the day, make a checklist for everything that you need to do. This could include setting up decorations, picking up the cake, setting up games, and singing happy birthday. With a checklist, you won't forget a single vital detail.
FAQs
Thank You For Your Feedback!
Thank You For Your Feedback!