Your child is turning seven — a wonderful age! But what should you do to celebrate them?
We have 30 7th birthday party ideas to inspire you. Keep in mind that your child will likely want a say in their celebrations now: what they do, who they invite, and what the theme will be.
Why not read through this list together to create a fabulous extravaganza that you know they'll love? Equally, if you're planning a surprise party, you'll definitely find great ideas on our list.
---
7th Birthday Ideas For Girls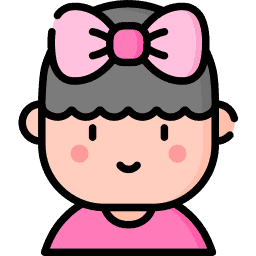 Not only do we have party ideas, but we'll also share things to do, food, and decoration inspiration. Whether you're going big, or keeping it low-key, let these ideas spark a celebration to remember!
1. Bake Off
Whether the girls are to bake their own cakes or decorate pre-made ones, this will be a hit if your daughter loves homemade sweet treats! Give each guest an apron they can take home — a fabulous idea for a party favor.
2. Canvas Painting
Drawing will be much more enjoyable at this age due to better fine motor skills and longer attention spans. Celebrate your daughter by making a gorgeous canvas painting party for her and her friends.
3. Pop It Party
This trendy Pop It toy is a fun and colorful way to celebrate your daughter. It's easy to decorate around this theme, thanks to the bright colors. You can buy or make a giant Pop It toy to welcome people to the party and fill goody bags with Pop It toys to entertain guests on the way home.
4. Come on, Barbie, Let's Go Party
At this age, Barbie was my life! If your daughter loves Barbie, this birthday theme will delight her. From pink decor to a Barbie-themed cake to her very own Barbie-inspired outfit, this will make seven years old an age to remember!
5. Disco Party
Celebrate your groovy daughter with a disco party. This takes care of a theme and an activity — get everyone dancing to their favorite tunes! You can host this at home, a hired venue, or even a roller rink.
6. Spa Day
Little girls will rave about this party! You can take them to a real spa or DIY the experience for them. Provide a foot bath, nail painting, and face masks. Turn on some relaxing music and serve sandwiches, cake, and juice during their me-time.
7. Chocolate Ceremony
If your daughter is obsessed with chocolate, make it the entire party theme, and she will thank you forever. Make it extra special by setting up a chocolate fondue with a bunch of different things to dip, making a chocolate cake, and filling up goody bags with chocolates.
8. Pastel Party
You don't need to theme the party around a specific idea, character, or activity. You can simply choose her favorite colors, such as pastels (though this depends on the person)! Make food within the chosen color theme, hang up pastel decorations, and let guests enjoy a few party games.
Some food ideas include cake, smoothies, macaroons, and rice krispie cakes.
7th Birthday Ideas for Boys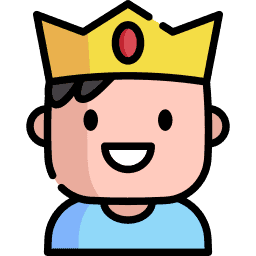 Time to share our ideas for the birthday boy! Here are eight unique and fun 7-year-old birthday ideas for your son.
9. Lego
There are many ways you can turn a Lego theme into a fantastic party. Lego-decorated sweet treats, a Lego set gift, and a team Lego-building afternoon are all great ideas.
10. Racing Games
Get silly with a racing game party. You can play various relay-style races, such as passing balloons between team members' knees, skipping backward, or playing stacking games. This works well indoors or outdoors. Complete the theme with a yummy birthday buffet and cake!
11. Video Game Party
Host a video game party by decorating with your son's favorite characters and hosting a console competition! Make sure that everyone feels like a winner to avoid tears. Games like Mario Kart or Just Dance are great for large groups.
12. Nerf Party
Is your son obsessed with Nerf wars? Decorate with Nerf bullets, a Nerf-themed cake, and bright balloons. Split the kids into teams for a Nerf war before sending everyone home with themed goody bags.
13. Star Wars
Celebrate out-of-this-world with a Star Wars party. Provide a lightsaber for every guest to go head to head in a duel; make Storm Trooper cupcakes; buy a Star Wars-themed piñata!
14. Woodland Adventure
This is a well-suited theme if your son spends most of his time outdoors! A woodland adventure party can take place indoors or outdoors. For the most authentic experience, bring him and his friends for an exploration walk — you can even make a nature scavenger hunt to keep them busy.
15. Backwards Party
This silly theme idea is excellent if your son doesn't fancy a specific theme based on characters or games. The idea is simple: everything is backward! Put the banners and cake toppers on backward, ask guests to dress backward, and serve the food backward. Cake first, then the main, then snacks!
16. Harry Potter Party
Harry Potter fans will love this idea. Decorate your house like Hogwarts, ask guests to dress up in their house colors, and celebrate your magical seven-year-old.
Outdoor 7th Birthday Party Ideas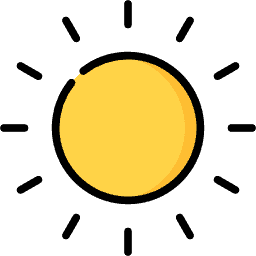 If you can get outside for your child's birthday, this is going to open you up to many different opportunities. Here are seven ideas for how to celebrate your son or daughter — outside.
17. Camping Trip
What says summer more than going on a camping trip? Whether you're going on a real overnight trip or simply theming a party around the idea, make it memorable. Light a fire, enjoy s'mores, set up tents for kids to relax in, and sing classic campfire songs.
18. Outdoor Treasure Hunt
Kids will love working together to solve a treasure hunt and find the goods! This works best if everyone works together for one common goal since this prevents competitiveness. Write a bunch of riddles, leading kids from one clue to the next until they find the hidden treasure.
19. Picnic Party
Enjoy eating a yummy spread outside for your seven-year-old's birthday. Whether that's with a large or small group, this idea works wonderfully for all party sizes. You can also ask guests to pack their own picnic if you need to save costs.
20. Sports Day
Batter up! Get the guests involved in a high-energy sports day for your little one's birthday. Kids will love the excitement and teamwork this party brings, whether you're playing soccer, baseball, obstacle courses, or races.
21. Water Gun Fight
Any type of water game will be a blast with kids! Provide water guns for everyone and split into two teams. Once the game is over, refuel the players with burgers, hot dogs, and some yummy snacks.
22. Backyard Mini Golf
Calling all creative parents! Set up a mini golf course in your backyard using crafty setups. It might take a while, but it will be less stressful than hauling everyone to an indoor mini-golf course! Plus, your little one can help create the course exactly how they'd like it.
23. Beach Bash
If you live near the beach, let nature host your birthday party! Every guest brings a picnic — you provide the cake, decorations, and a few beach games. Make sure that parents stick around so that every child is accounted for. Water safety is extremely important for parties at water places.
7th Party Ideas on a Budget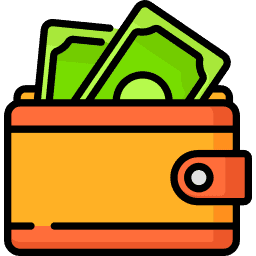 Your seven-year-old's birthday party doesn't have to cost a bomb. We know some of the ideas above can accumulate in terms of cost. So, we've put together some more ideas for those on a budget.
24. Pizza Party
Feed your guests and tackle an activity together. Provide everybody with ingredients to make their own pizza. While they're cooking, the kids can hang out, watch a movie or play a game. Once the pizzas are ready, everyone can eat together and enjoy their creation!
25. Karaoke Party
Rent a karaoke machine, dim the lights, serve some yummy snacks, and let the kids entertain each other! You could even gift your child a karaoke machine for their birthday, tackling two birthday tasks at once. This will save more money throughout the birthday celebrations!
26. Party in the Park
Bow out from spending money on a venue and host at the park instead. Use the park's picnic benches for feeding guests. Provide cheap and cheerful food, like sandwiches or pizza. And let the kids run wild on the playground to celebrate the birthday boy or girl!
27. Classic Party Games
Keep it simple (and cheap) by playing classic party games! You don't need to spend much money on decorations or fancy food. Games like tug of war, musical chairs, and an egg and spoon race are tons of fun for your seven-year-old!
28. It's Movie Time
With DIY decorations, a few snacks, and a movie, you can't go wrong when celebrating your son or daughter. At this age, kids enjoy watching a movie from beginning to end, so it will be a huge hit.
29. Storytelling Party
Ask your child what their favorite stories are and get a few talented adults to read them out to the kids. This can be tons of fun and doesn't cost a penny!
30. Pool Party
Ask your child to choose a few friends and head to the pool. This way, you don't have to buy a birthday party package. A trip past a favorite fast food restaurant on the way home will fill those hungry tummies. You might think it's affordable and easy, but your child will love and appreciate all the fun.
How To Plan a Fun 7th Birthday Party
No matter what you choose to do, it will be tons of fun. Don't pressure yourself! But to make it a more manageable experience, here are some tips for throwing a successful birthday bash.
Get advice from your child: You don't need to plan this party alone. Ask your child how they want to celebrate: what food they want, what theme they like, and how they want to decorate the venue.
Plan the guest list: Plan the guest list according to space and budget. You don't need to invite your child's entire class! Numbers between five and seven will be the easiest. Don't get your child to pass out the invitations at school, as this can lead to hurt feelings. Instead, you can pass the invitations on to parents.
Plan games and prizes in advance: Have a detailed plan for the day. When kids ask if there are any games to play, have them all ready to go! Ensure you have prizes for all the kids so nobody is left out.
Don't forget the food: Kids are hungry and will be expecting food. Even if the party is between mealtimes, you'll still need to serve something. Keep it easy, serving things like hotdogs, barbecue food, pizza, and cake.
Plan one month in advance: Don't plan the party the night before. One month before, choose your theme, plan your menu, and send out invitations. Shop for decorations, game stuff, and party favors two weeks before. A few days before, shop for the food.
Check for dietary requirements: The last thing you need is a child having an allergic reaction on the day! Make sure you ask parents for dietary restrictions or allergies well in advance so you can edit the menu.
Invite a few supervisors: Many parents will be happy to drop their kids off and pick them up later. But ask a few parents or relatives to stick around to supervise the party. We recommend a 1:3 ratio between adults and kids.
On the morning: On the morning of the party, drop off pets at a sitter, pick up any final food and decorations, set up the games and activities, display the party favors, and hang balloons outside the venue.
What Do 7-Year-Olds Like To Do?
Entertaining a seven-year-old is fairly easy. At this age, they have better fine and gross motor skills, allowing them to try their hand at most activities. Here are ideas for entertaining a seven-year-old, whether it's on their birthday or through the rest of the year:
Going on a bike ride.
Visiting a museum.
Playing sports.
Going for walks.
Practicing an instrument.
Cooking meals (with help).
Going to the zoo.
Playing with friends.
Building forts.
Watching movies.
Visiting the library.
Playing make-believe.
Learning to code.
Writing stories.
Going to the beach.
FAQs
Thank You For Your Feedback!
Thank You For Your Feedback!