Can you believe your little one is five? You've survived the newborn bubble and the wild toddler years, and now they are growing up.
If you're on the hunt for some 5th birthday ideas to celebrate this special occasion, we have 40 fun indoor and outdoor party ideas for girls and boys. Whether you're looking for themes, activities, or gift inspiration, we're here to help.
Parents, gather around because this 5th birthday is about to be epic!
---
5th Birthday Party Ideas for Girls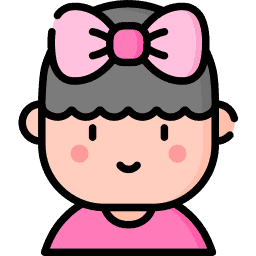 Ladies first. What can you do for your daughter to make her fifth birthday one for the memories? Here are 15 exciting ideas, including themes, party activities, food, decorations, and more.
1. Spa Day (At Home or Away)
Your daughter will love being pampered for her birthday. Whether you take her to a real spa or do a DIY experience at home, a face mask, nail painting, and a massage will make this a completely unique and special birthday.
2. Puppet Show Party
Perform a puppet show for your daughter and her friends. Make puppets inspired by characters from her favorite film — like The Little Mermaid or Frozen — and reenact the story. Add in a few plot twists as a surprise!
3. Ladies Who Brunch
Does your daughter get jealous when you meet your friends for brunch? Let her have her own brunching experience with her best friends. This is an excellent idea for hosting at a local cafe or home.
4. Princess Party
Once upon a time, your daughter turned five. Gift her a magical princess dress for her birthday and invite all her friends over. They can enjoy playing pretend, drinking tea, and eating cake.
5. Whimsical Vintage
If you like the idea of a pretty party, whimsical vintage decor will wow your guests and delight your daughter. With woodland decor, some shabby chic furniture, and fairy motifs, this is a great summer party idea.
6. The Five Vibe
This party is going to be a total blast for groovy chicks. The guests can step back in time with bright decor and bubble-letter balloons. Ask people to wear 70s-inspired outfits and blast some retro music.
7. Dive Into Five
Does your daughter wish she could be part of another world sometimes? This party theme will go swimmingly, with glistening decorations, a mermaid tail for the birthday girl, and bubbles — everywhere!
8. Cupcake Decorating Competition
Are you wondering how to entertain all the five-year-olds in attendance? A cupcake decorating competition is an easy way to keep them busy. Make the cupcakes beforehand and lay out all the decorating supplies for the girls to get crafty.
9. Friendship Bracelets
Get the girls bonding with a friendship-bracelet-making station. Not only will this keep them focused, but they can take them home as a party favor.
10. Chocolate-Dipped Marshmallows
An easy food idea for a 5th birthday party is chocolate-dipped marshmallows. Simply stick a marshmallow on a stick, dip it in melted chocolate, and add sprinkles or chocolate flakes.
11. Fairy Bites
Little girls will adore these fairy bites — they are a scrumptious party treat. The recipe is very easy and quick ( source), and they add a little something special to a girl's birthday party.
12. Fruit and Sandwich Platter
A fruit and sandwich platter is a yummy and easy way to fill your guest's tummies. Simple sandwich fillings — like ham, cheese, or peanut butter — are all a five-year-old wants! Chop up your daughter's favorite fruit and let the guests pick the food as they party.
13. Ada Twist's Big Project Book for Stellar Scientists
You want to get your daughter a birthday present she will love and use plenty of times. We have three gift recommendations, starting with this book for budding scientists. She will find over 40 cool projects inside, including tracking moon phases or observing chemical reactions.
14. A Bike
Your daughter is probably ready to upgrade her bike to a bigger size with removable training wheels. This is a gift she'll remember forever and love for years to come!
15. Lego Set
For curious builders and Disney fans, you can't find a more perfect present for your daughter. An age-appropriate Lego set will be a fantastic gift idea and will allow you to spend quality time with your little one.
5th Birthday Party Ideas for Boys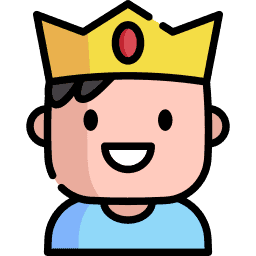 Are you looking for birthday party ideas for 5-year-old boys? We've got you covered.
16. Boys Bowling Day Out
Strike! This party idea will be a hit with your little man. Whether you're going bowling just as a family or he's allowed to bring a few friends, this will provide hours of fun.
17. Flying Into Five
For boys obsessed with airplanes, a Flying Into Five party will be a soaring success. Decorate with white and blue balloons (to represent the sky), vintage suitcases, and a globe for kids to play with.
18. Construction Zone Party
Do you have a budding builder on your hands? A construction-themed party will be a truckload of fun. You can even set up a sandpit outside for kids to experiment with shovels, trucks, and buildings.
19. Firefighter Fun
At five years old, your little one is probably becoming obsessed with some random things. If your son is intrigued by all things firefighter, you can create a fantastic birthday party with this theme.
20. Monsters Party
Whether you're making your own monster decor or using store-bought Monsters, Inc. decor, this will be a hit with little guys. You can DIY paper doors to hang around the house, enjoy monster-shaped treats and ask guests to come dressed as their favorite character.
21. Ahoy, Matey!
Are you ready, matey? Aye, aye, captain! Your five-year-old will be ecstatic when they walk into their pirate-themed birthday party. With pirate costumes, an epic cake, and a walking-the-plank game, they'll thank you for weeks!
22. Robot Party
Geared up for turning five? This incredible party stands out from the crowd. Decorate the cake with mini robot toys, do the robot dance, and make up some technical goodie bags!
23. Nerf War
Little dudes will love a Nerf war. If you don't have Nerf guns, water guns will work brilliantly too! You can organize teams and lay down ground rules before letting the kids run wild.
24. Tug of War
You can't go wrong with a game of tug of war. Play multiple rounds, switching up teams, to keep the fun going for a while.
25. Pinwheel Wraps
Keep the boys from going hungry with these easy-to-prep pinwheels. All you need are wraps and yummy fillings before rolling them into wheels. Cut them into slices and stack them up to make an eye-catching tower.
26. Nachos
Nachos are a fantastic birthday party food idea. If you're doing a construction party, you can put the chips in a dump truck with various toppings laid out nearby.
27. Pizza Party
Everyone loves pizza. Plus, it's a great way to cater to various dietary requirements, such as vegan, vegetarian, or gluten-free. Make them yourself or order in (to take some stress off you)!
28. Robots in Motion
If your son needs a more challenging toy, this Robot in Motion gift encourages their engineering and creativity skills. There are 116 pieces to this set for him to create tons of different robots.
29. Flexistix
Here is another amazing idea for boys interested in science, technology, and engineering. He can use geometry and math to create various structures. We love that some of the sticks glow in the dark, too!
30. Light Up Dance Mat
Do you have a groovy dancer in the house? Help them improve their moves with a light-up dance mat.
He can play his own music using Bluetooth. The mat will give him prompts, and he has to step on the arrows that light up. Not only is this great exercise, but soon you'll join in on the fun, too!
Outdoor Birthday Party Ideas a 5th Birthday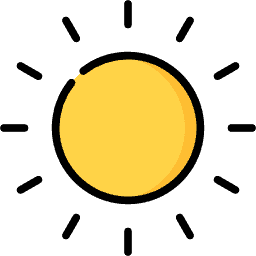 Having a birthday during the dry, warm months is a blessing! As a July baby, I've always loved a summer birthday. With all that experience, we'll share fantastic ideas for celebrating your child outside.
31. Outdoor Scavenger Hunt
For my fifth birthday, my parents planned a unique scavenger hunt for me to find all my presents. It was super fun to do on my own, but this would be great with friends involved, too. You don't have to search for gifts, either. You could make a checklist of items they need to find, including a bird, a rock, a pink flower, and more.
32. Movie Under the Stars
Your five-year-old is hopefully sitting through a film happily now. Why not turn this into a great birthday party? Invite their friends, set up an outdoor projector, and play a fantastic movie! This is great to do at night when it will be easier to see the projector.
33. Bubble Birthday Bash
Blow your child away with a birthday bubble bash! Everyone can have their own bubbles, but you can also set up some bubble machines. Why not ask a few parents to work at bubble stations? Kids will delight in this wild fun.
34. Obstacle Courses
If you have tons of outdoor space, your five-year-old will love an obstacle course party. Set it up the night before and let the kids run around, competing in races and competitions.
35. Pool Party
Whether you have a pool in your backyard or a local pool that can host the party, we love this idea for five-year-olds. Pack some popsicles and sandwiches and make up goody bags for each guest to take home afterward.
5th Birthday Party Ideas at Home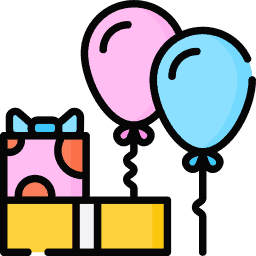 Being stuck at home for your child's birthday doesn't have to be a bad thing. Although it might mean more prep and mess, it can still be an exciting celebration. In fact, many parents prefer this, and kids might be less overwhelmed in their own environment.
36. Game Party
If your child's birthday is in winter, keep it traditional by hosting a games party. Kids will love musical chairs, Simon Says, pass the parcel, and other classic party games.
37. Indoor Photo Booth
This party idea will be a hit with your child and their guests. Set up an indoor photo booth and stock it well with various costumes. Kids can run their own silly photoshoot.
38. Escape Room
Many Escape Rooms have an age-appropriate option for kids. But if you have the time — and the brains — you can design your own escape room for your child's party.
39. Indoor Sports Day
Let the birthday boy or girl run wild at an indoor sports day. Whether you have a local indoor playground or you host their birthday party at the gym so they can play soccer or volleyball — this will be a party everyone will love.
40. Talent Show Party
If your child is theatrical, they might love the idea of a talent show party. Ask each guest to come with a talent to share and put on a show for your five-year-old. It will be a mix of hilarity and genuine delight!
Tips for Planning a Party for a 5-Year-Old
You might have browsed through our list of 5-year-old birthday party themes and found some great inspiration. But how do you plan a successful party that is buckets of fun but doesn't stress you out beyond belief? Here are our 10 tips.
Choose a venue: You don't need to host the party at home. There will be plenty of amazing party places if you live near a city. For instance, you can choose a local gym or an ice cream parlor.
Five to seven guests: For a five-year-old, less is more when it comes to guests. Let them choose between five and seven friends. If you'd like the help, ask a few parents to stick around to supervise games and snacks.
Let your kid have a say: At this age, your little one will want a say in how their birthday party will go. Let them help with choosing decorations, making food, and planning activities.
Have a start and end time: An ideal party time for a five-year-old is about two hours. To ensure parents arrive and leave promptly, state the start and end times on the invitation.
Structure the party: Having an itinerary for your five-year-old's birthday party is handy. You don't need to publish it on your invitation and hold everyone hostage to a specific schedule. But if you know what's coming next, it keeps the party flowing.
Have activities upon arrival: Guests, especially little kids, can feel awkward when they enter a party. Have a welcome activity — like Play-Doh or making birthday crowns — that they can do when they arrive.
Let kids burn energy: Five-year-olds are pretty boisterous, so it's important to have a few activities where they can burn off some energy. Things like an obstacle course, trampoline, or bubble machine can keep them busy when they get hyper.
Consider a joint party: If you want to cut costs, consider a joint birthday party with a sibling, friend, or cousin. This will only work if you are compatible with the other parents, but if it works out well, you can save a lot of money.
Choose the day wisely: A Saturday party means you have Sunday to recover; a Sunday party gives you more time to prepare; and an after-school party means your weekend is free for other activities.
Make space for parents: Some parents will want to stick around, so make sure there is space in the venue for them. They might want to be with the kids, but if you have a lounge where they can hang out, they might appreciate this. Make sure you have food and drink for them to enjoy too!
How Long Should a 5-Year-Old's Birthday Party Last?
Two hours is the sweet spot, but we recommend leaving three hours free for guests to mingle afterward or in case activities run on. It might be a good idea to state a two-hour window on the invitation. For example, the party is from 1:30 p.m. to 3:30 p.m. If all goes well, guests will be gone by 4 p.m., and you can crash on the couch!
Thank You For Your Feedback!
Thank You For Your Feedback!