It's the last birthday before your child enters their teenage years. This milestone birthday is a big deal for you and your child; you want to make it memorable! But with so many birthday ideas for 12-year-olds, choosing the perfect one can be overwhelming.
Fear not! We've got you covered with our list of 50 unique and exciting 12th birthday ideas that will make your child's day unforgettable. From outdoor adventures to indoor fun and party games, we have something for everyone, whether you're planning for a boy or a girl. Get inspired and make this birthday a truly special one for your child!
---
12th Birthday Party Ideas for Girls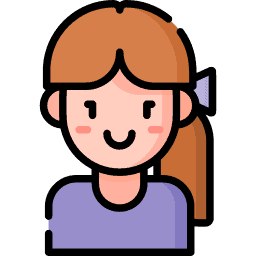 Ladies first. This list of 10 exciting party ideas will delight any 12-year-old girl.
1. Slumber Party
A classic slumber party is a rite of passage for tweens! While there are many places to go to celebrate a 12th party, staying at home, watching movies, and doing face masks, is a great activity for this age.
2. Spa Party
Does your daughter want a girly get-together where she can feel glam and pampered? You can take her and a few friends to a real spa or have a DIY experience at home. Paint their nails, bake some sweet treats, do face masks, and give everyone a cute robe (they can take this home as a party favor).
3. Karaoke Party
A karaoke party is as fun now as it was 30 years ago! You can decorate with groovy banners, glittery tinsel, and colorful motifs. Set up a karaoke machine and let the girls enjoy screaming their favorite tunes to each other!
4. Glow-in-the-Dark Party
Buy glow-in-the-dark accessories, get some glow sticks and black lights, make sure everyone wears white, and dim the lights. Put on your daughter's favorite playlist, and voila! You have a tween-friendly at-home club.
5. Baking Challenge
If your daughter is keen on a theme, this is great because it's not too childish, but it suits the gals who love baking. Ask everyone to bring a recipe they want to try. They bring the ingredients, everyone gets a space at the table, and they take turns using the oven to bake their dessert. Then the girls judge each other's creations until they have pronounced a winner!
Top Tip
This works best for a small guest list. If you have 20 people coming, you'll spend hours baking the cakes. If the guest list is bigger, do a cake decorating competition. Bake cakes in advance, lay out cake decorations, and have the girls go head-to-head.
6. Chocolate Party
Is your daughter obsessed with chocolate? Create a birthday party themed around the gooey deliciousness! You can set up a chocolate bar with chocolate fondue and lots of chocolate-flavored cakes, and decorate the space with white, brown, and beige decor.
7. Pink Vintage Tea Party
This beautiful theme will delight guests but also look stunning on your Instagram. Decorate with soft pinks, gorgeous greenery, and whites. Make (or buy) lots of yummy cakes, finger sandwiches, sausage rolls, and other snacks to make up the perfect afternoon tea for your daughter and her friends.
8. Enchanted Forest
An enchanted forest idea is a beautiful theme idea that doesn't feel childish at all. You can turn your backyard into a magical and picturesque forest. Use wooden decor, cute mushrooms, moss, and neutral-colored balloons to enchant guests into the party. Finish with a lovely buffet and some fun party games, and you've created the party of the year!
9. Journal Gift
At this age, your daughter will be dealing with many new emotions. Life is overwhelming for a 12-year-old! Guided journals like The Five Minute Journal or The Anxiety Journal are great gift ideas.
10. New Bedding
New bedding is a thoughtful — and practical — gift for a 12-year-old, especially if she's not updated her childhood bedding. You can find gorgeous bed sheet sets online. Why not add on a fuzzy blanket and some cute throw pillows?
12th Birthday Ideas for Boys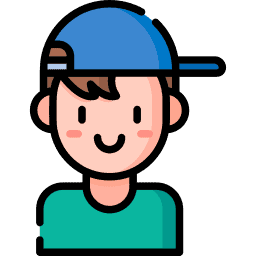 We have 10 grand ideas for celebrating your 12-year-old son. Let's get into them!
11. Boot Camp Party
Wear the boys out with a fun boot camp party. Decorate with army colors, camouflage, and lots of green and brown details. Hire somebody to guide the kids through boot camp exercises like obstacle courses, workouts, and more. After the fun workout, serve up the yummy grub!
12. Video Game Competition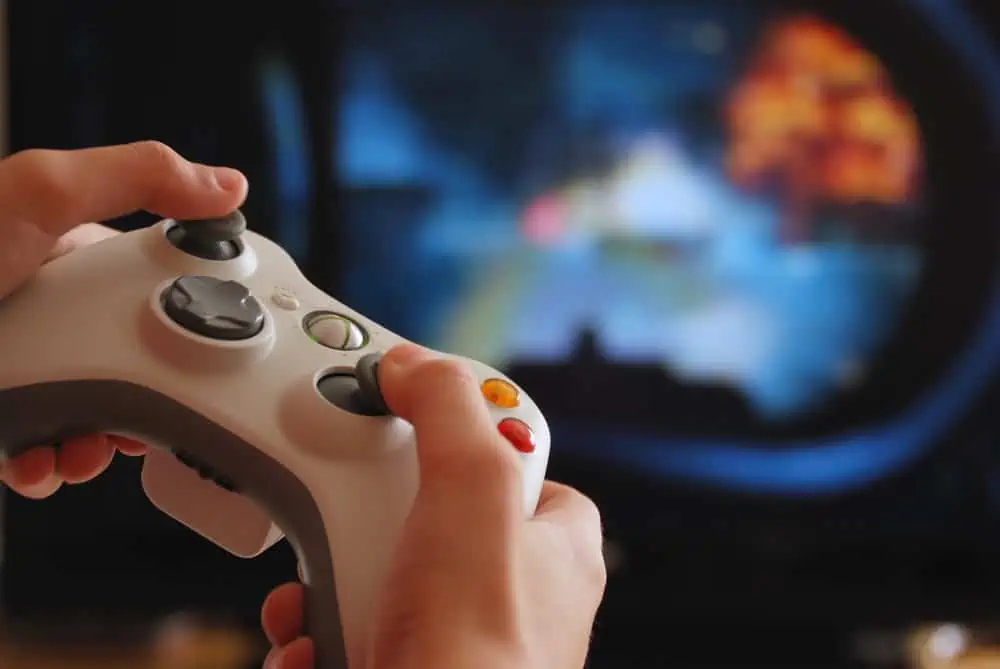 If your son wants a chilled party with friends, a video game competition will be a stress-free and exciting way for him to celebrate. You can even gift him a new video game for his birthday that he can test out with his buddies. Have some snacks and pizza to feed the boys while they play.
13. Sports Day
Theme your son's party around his favorite sport. Whether basketball, soccer, or baseball, you can decorate with the chosen sport, host a game and let the kids eat from a homemade buffet afterward. If you'd rather not host, plenty of places will host the party for you — indoor or outdoor.
14. Escape Room Party
Technically, this is a super birthday idea for 12-year-old boys and girls. Take your child to a local escape room and let them work their way out using clues and puzzles. This is a fantastic team-building exercise. Chill while they are doing the escape room, or join them if your son is happy for you to take part!
15. Outdoor Picnic
A picnic is a great party for a one-year-old or a 99-year-old! To make it more age-appropriate, you can decorate with a few blue or green balloons, a picnic table, and some more grown-up food.
After eating, the kids can run around outside playing games. Or you can have a few up your sleeve if the kids can't think of what to play. Great party games for 12-year-olds include Toilet Tag, Red Light Green Light, or a Wheelbarrow Race.
16. Anime Party
If your son loves anime, there are many ways to create a theme around that! You can buy popular anime decorations online, like Demon Slayer or Naruto. This will create a unique and aesthetic party that kids will instantly recognize.
17. Archaeological Dig
If your son is a bit of a fossil nerd, then this party theme will be so special to him. Create a DIY digging site for kids. Bury interesting things, like pretend bones or fun treasure, and let the guests dig it up. If there is a real site nearby they can visit, you could take them for a day trip there instead!
18. Haunted Hotel Hunt
A haunted hotel party is only for kids brave enough! Otherwise, it might freak the young boys out. If they can handle it, book a hotel for a night and set up some clues throughout the rooms and the hallways (with permission, of course). Lead the boys from one clue to the next before they find the treasure. Make up a storyline to go with it — some mystery they are trying to solve.
Your son can stay overnight at the hotel with his friends. Make sure you and a few other parents are there, too, for supervision!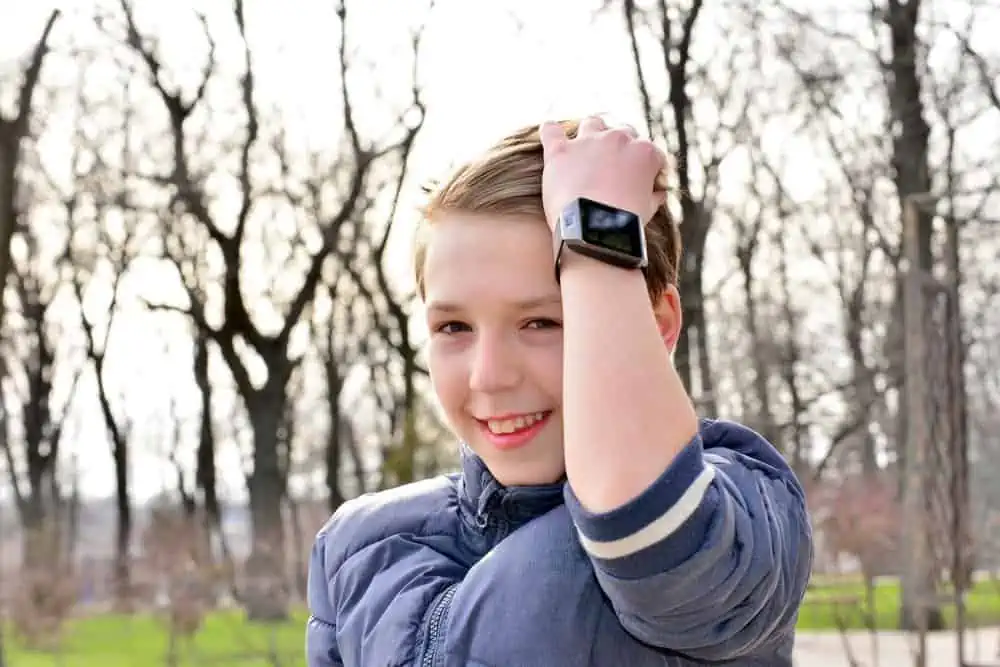 At this age, your young boy is probably going out with his friends by himself. Whether that's just to kick the ball about or go for a bike ride, it's important you always know where he is. A smartwatch allows you to keep tabs on him but also lets him track his exercise, tell the time, listen to music, and more.
20. Musical Instrument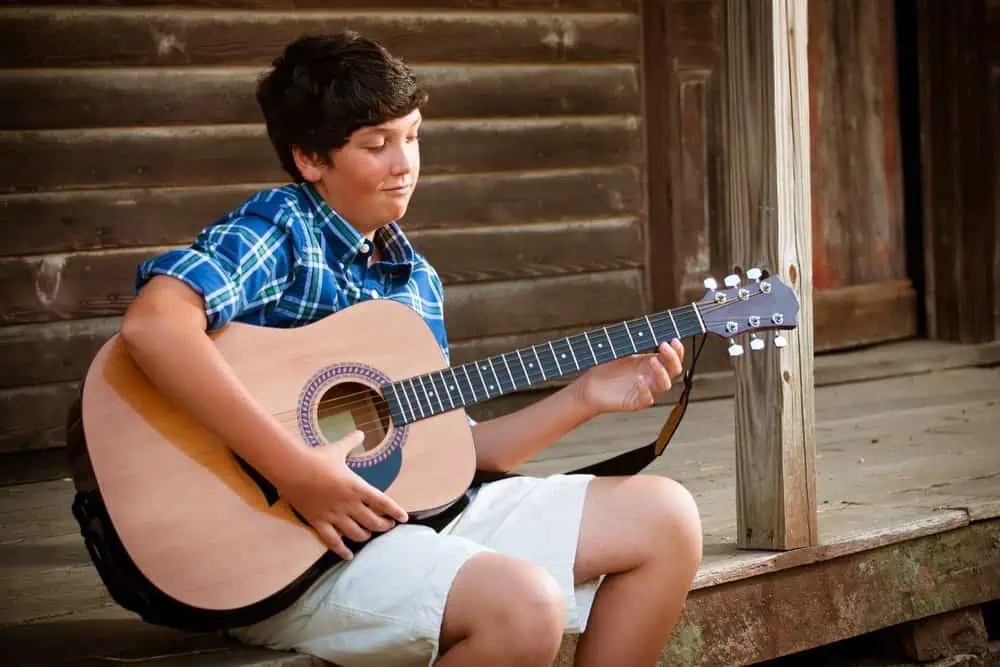 If your son has tried a few instruments and shown an interest, now is the time to get him a proper instrument. Upgrade from a kid's guitar, piano, or another instrument, and get him a proper one to practice his skills.
Outdoor Birthday Party Ideas for 12-Year-Olds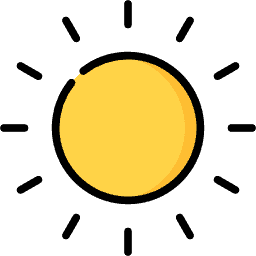 If your son or daughter wants to get outside for their celebration, here are 10 happy ideas!
21. Water Balloon Party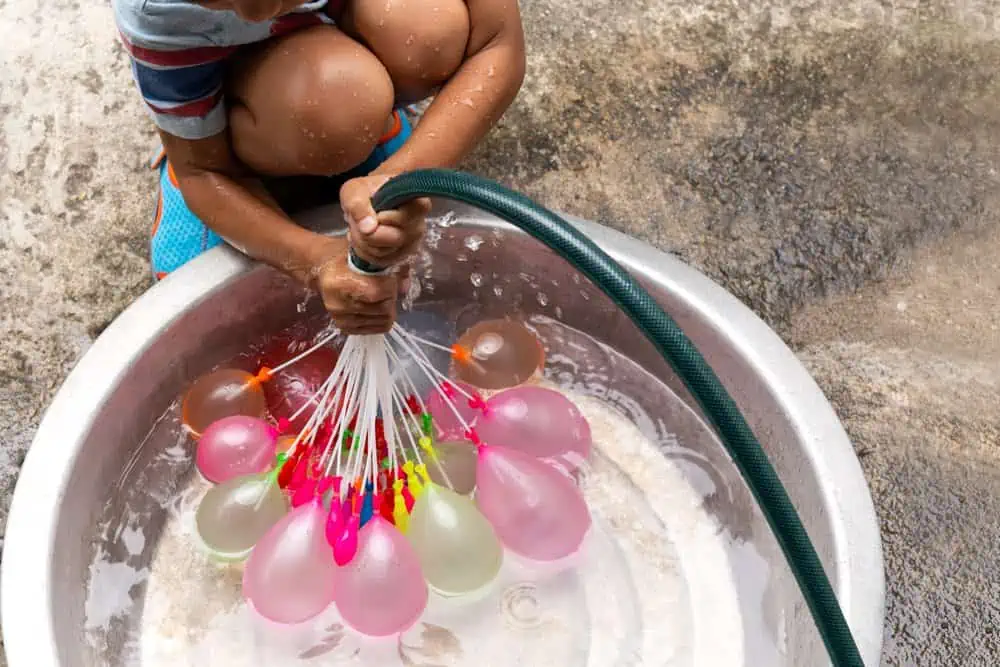 If the sun is out and the weather's nice, kids will love a water balloon party. Turn on the sprinklers, fill some water balloons, and let the kids go wild. Take a break for some barbecue food and, of course, cake!
22. Paint and Sip
If your child wants a sophisticated party, a paint-and-sip celebration is super fancy. Provide each child with a canvas and some paints, and let them create art. You provide fancy drinks, soda, or mocktails while they paint. One awesome thing about this idea is they have a handmade party favor to take home and keep forever!
23. Backyard Camping
We celebrated a few birthdays with a backyard campout, which was always memorable! Set up a tent or two, invite a few friends, and let the kids sleep outside under the stars. Make sure you have dinner, snacks, and breakfast arranged so nobody goes hungry.
24. Horseback Riding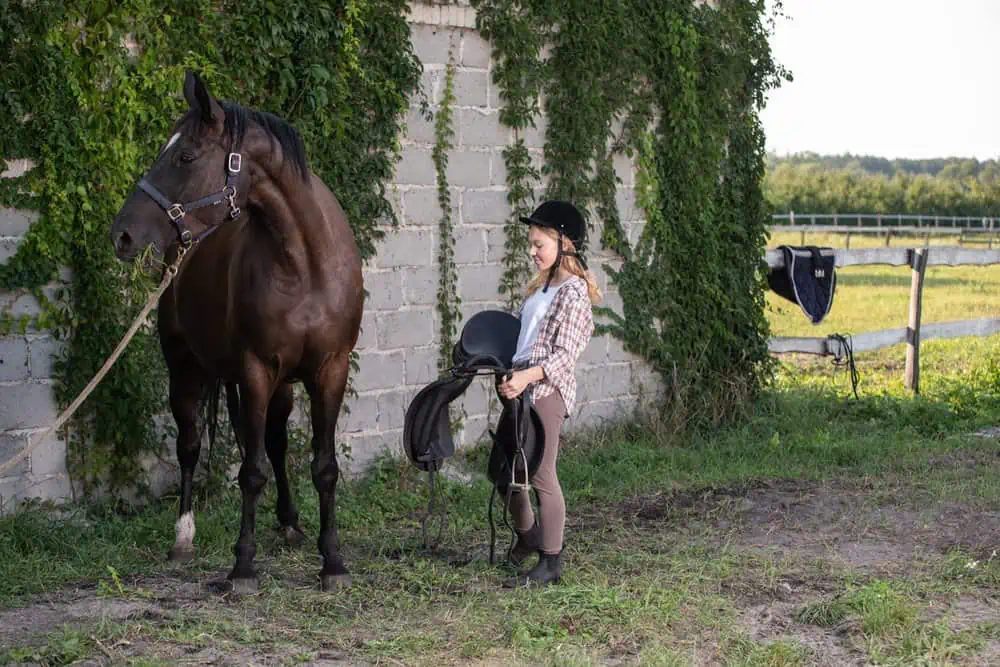 This unusual party idea will be a hit with your child and their friends! It's also an excellent idea for a family day out if your child would rather skip a party celebration. Take them horseback riding through beautiful trails. It's a fun skill to learn and a memorable experience.
25. Skating Party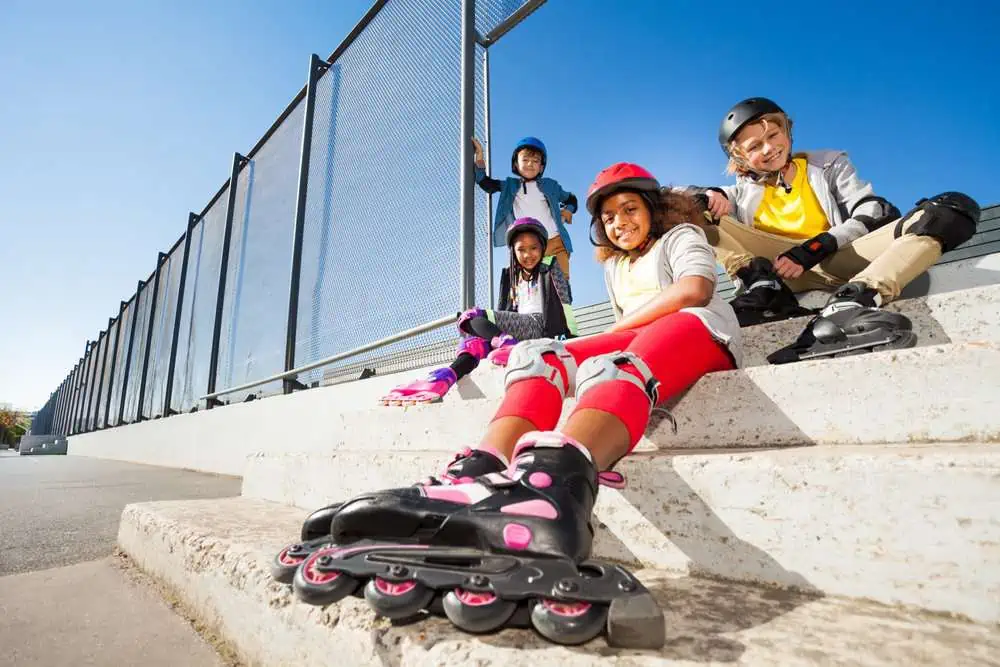 Whether your child wants to teach their friends to skate or they're already part of a skating group, this is a superb birthday idea for 12-year-olds! Just ensure everyone has knee pads, elbow pads, and helmets. Either take them to an outdoor rink or a skatepark and let them cruise around.
26. Pool Party
While you can do this inside if you can access an indoor pool, an outdoor pool party is a total blast for a 12-year-old. Fill the pool with balloons, inflatables, and other water toys; set up a buffet nearby; and make sure there is an endless supply of cold drinks for the guests to sip.
27. Outdoor Movie Night
This special idea is brilliant for warm summer nights. Set up an outdoor projector and play your child's chosen film or series. Lay out a bunch of blankets, pillows, and a few tables or crates for kids to set up their food and drinks.
28. Bouncy House Party
Standard bouncy houses are great for kids. But large inflatables are incredible for tweens! You can either rent or go to an inflatable park. Between all the jumping and bouncing, have some pizza, snacks, and cakes for kids to munch on.
29. Stargazing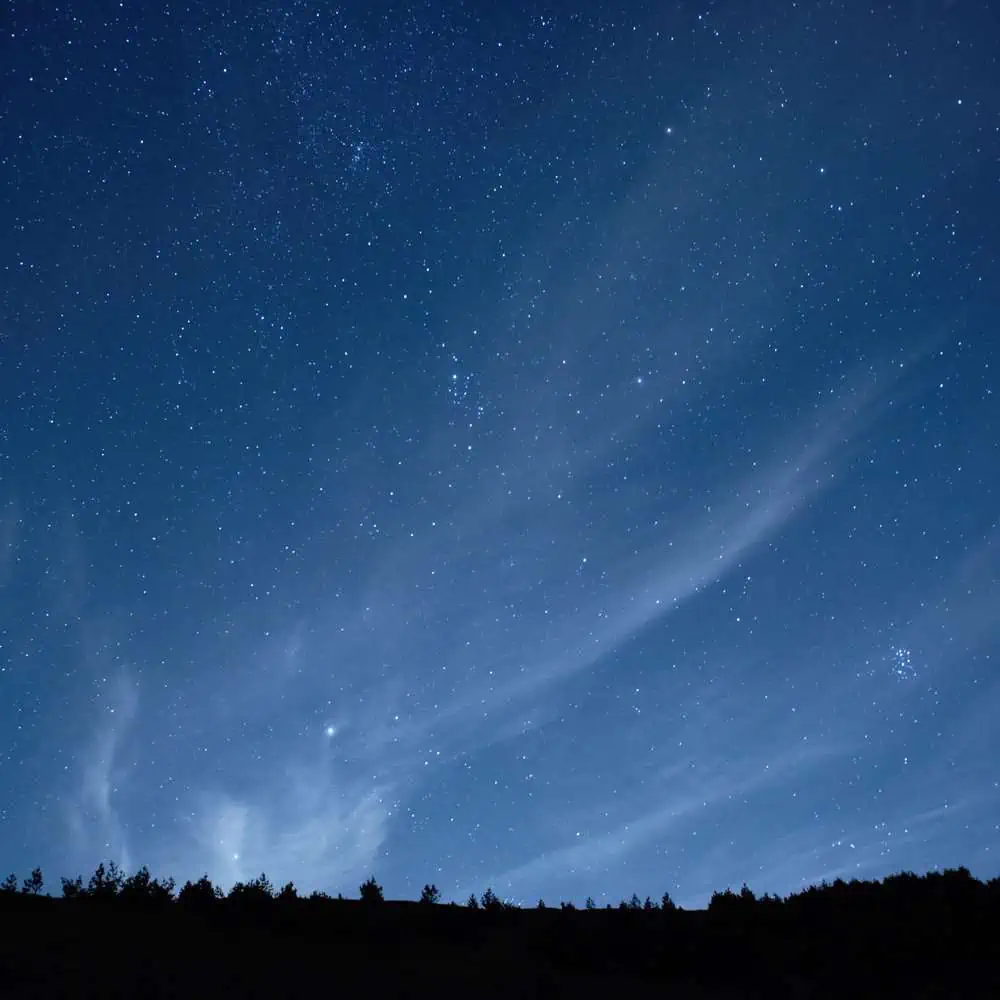 If the night is clear and you can get away from light pollution, a stargazing evening is a lovely way to spend a 12th birthday. Swing by your child's favorite drive-thru, grab some grub for the car, and head out into the wilderness to watch the stars.
30. Carnival Party
While you could take your child to a real carnival, you can also set one up in your backyard. You can install a bunch of games, like ring toss, spin the wheel, water coin drop, skeeball, and more. Complete the party with pizza, cotton candy, corn dogs, and funnel cake!
12-Year-Old Birthday Party Ideas in Winter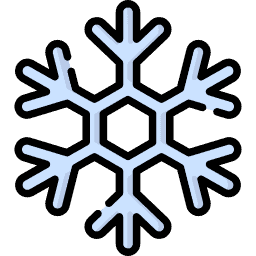 Here are 10 winter-themed party ideas to keep everyone warm and having fun. From cozy indoor gatherings to outdoor snow adventures, there's something for every winter birthday celebration.
31. Minute To Win It Night
When the weather is treacherous, cozy up inside with a list of Minute to Win It games. You can find these online, but a fun list includes Face the Cookie, Yank Me, and Spoon Frog. These games provide tons of fun and laughter, and most can be done with items you already have in the house!
32. Visit a Museum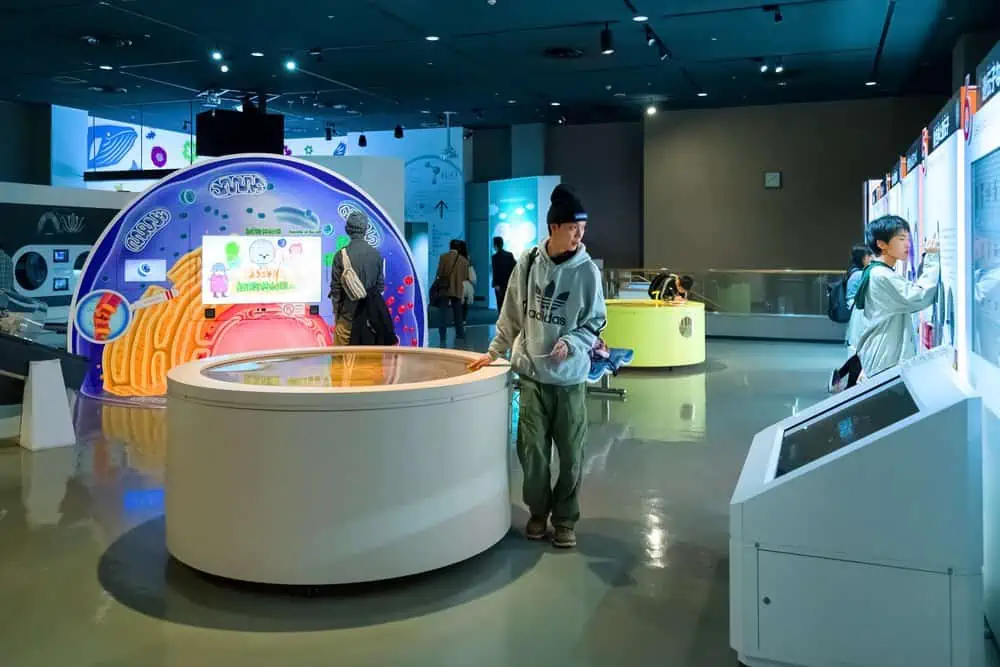 Why not take a trip to an interesting museum? Sure, there are art museums and science museums. But did you know there are also selfie museums, mustard museums, banana museums, and other weird places? 12-year-olds will be super intrigued by these random places!
33. Shopping Trip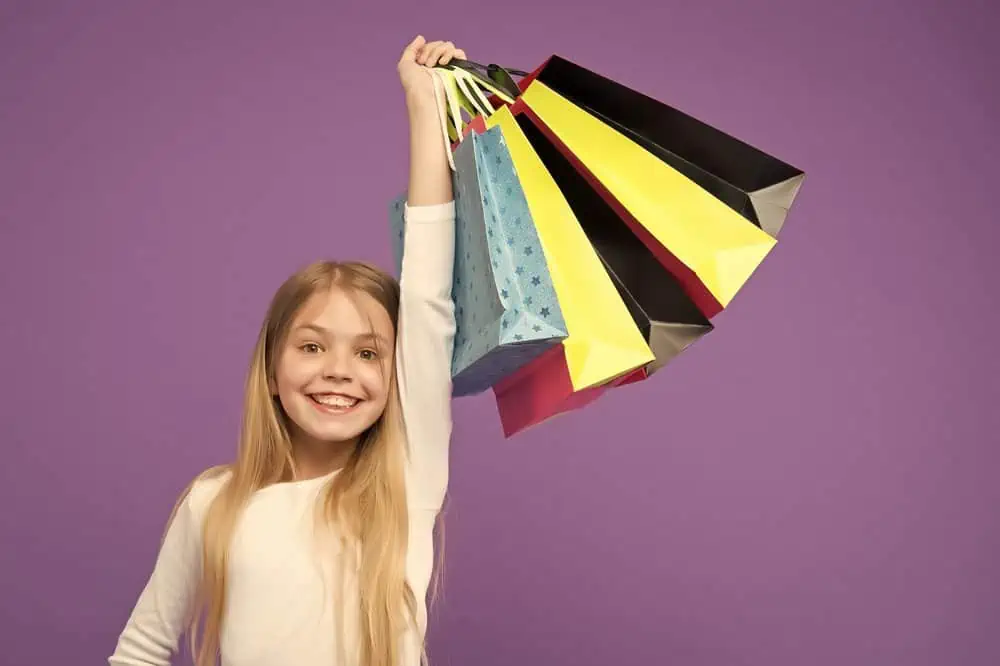 Whether you take your child and a few friends to the mall, a thrift store, or an art store, a shopping trip is a super exciting experience for friends. Once they've shopped 'til they've dropped, you can head out for a bite to eat before dropping the friends back home.
34. Beach Party (Indoors)
Craving some sun in the middle of winter? Bring the tropical paradise to you! Set up a colorful beachy backdrop, decorate with palm tree and ocean motifs, and serve a fruit salad, summery kebabs, and Hawaiian burgers!
35. Play in the Snow
If you live in a snowy climate, an outdoor party in winter is a lovely idea. Build snowmen with friends, have a snowball fight, make snow angels, and you can bring the kids hot chocolate to drink outside before coming in for a meal.
36. Indoor Playground
There are many indoor play areas that are great for pre-teens, teens, and adults! Many will have function rooms for the birthday boy or girl, where you can eat a meal, open presents, and eat cake.
37. Gingerbread House Decorating
If your child loves arts and crafts, a gingerbread decorating party will combine this with a yummy snack for the kids to enjoy. Give everyone a gingerbread house to build and decorate. They can take it home, or the kids can enjoy eating it together while watching a movie.
38. Sledding Party
Have your child invite a few friends to go sledding with. Ensure you have enough sleds for everyone and that all the kids wear warm outdoor clothing. We don't want any frostbite!
39. Winter Wonderland
Decorate your home as a spectacular winter wonderland. Hang up snow garlands, fairy lights, a sparkly banner, white and blue balloons, and of course, a hot chocolate station. For food, you can serve polar bear cupcakes, pretzel stick icicles, snowball protein balls, logs in a blanket, and snowman pizza.
40. Laser Tag
There are many indoor places you can go if you don't want to host at home. Avoid mess at your house by taking the kids to an indoor laser tag space, where they can run wild (and you can sit and relax with a coffee and your book for an hour)!
Party Games for a 12th Birthday Party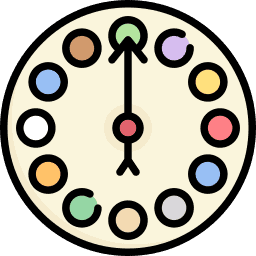 It's important to have a few party games planned and prepared for a 12th birthday party. Your child might not end up using them, but in case kids get bored or argumentative, a party game is a great way to divert attention. Here are 10 ideas for things to do at the party.
41. Mafia
Mafia is a fun party game, and it's great for tweens. The idea is that the mafia is trying to get rid of civilians, and civilians are trying to kill off the mafia. There is one narrator who moderates the game.
Once the roles have been delegated, the narrator will narrate the story, prompting the murderer to wake up and make a kill while everyone keeps their eyes closed. Then the doctor wakes up to make a save before the detective wakes up and makes an accusation.
Then everyone opens their eyes and discusses who was killed (or saved) and who they think the murderer is. The game continues until the civilians find all mafia members or the mafia outnumbers the civilians.
42. Musical Chairs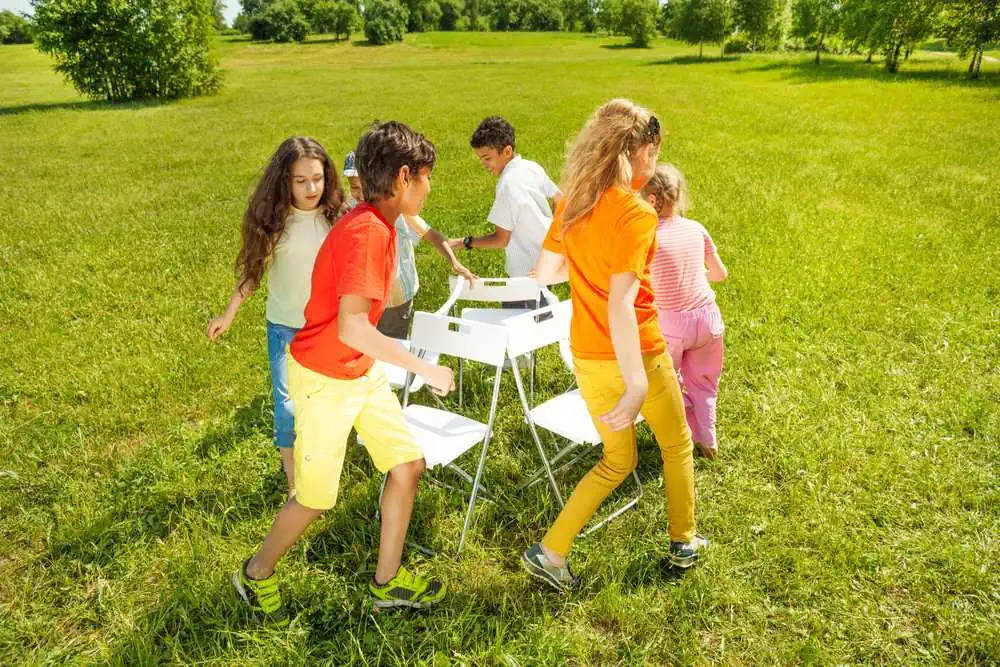 Musical chairs is a silly party game that you can play all the way into adulthood! Let your child make the playlist to ensure the game is age-appropriate, and play as many rounds as the kids desire!
43. Truth or Dare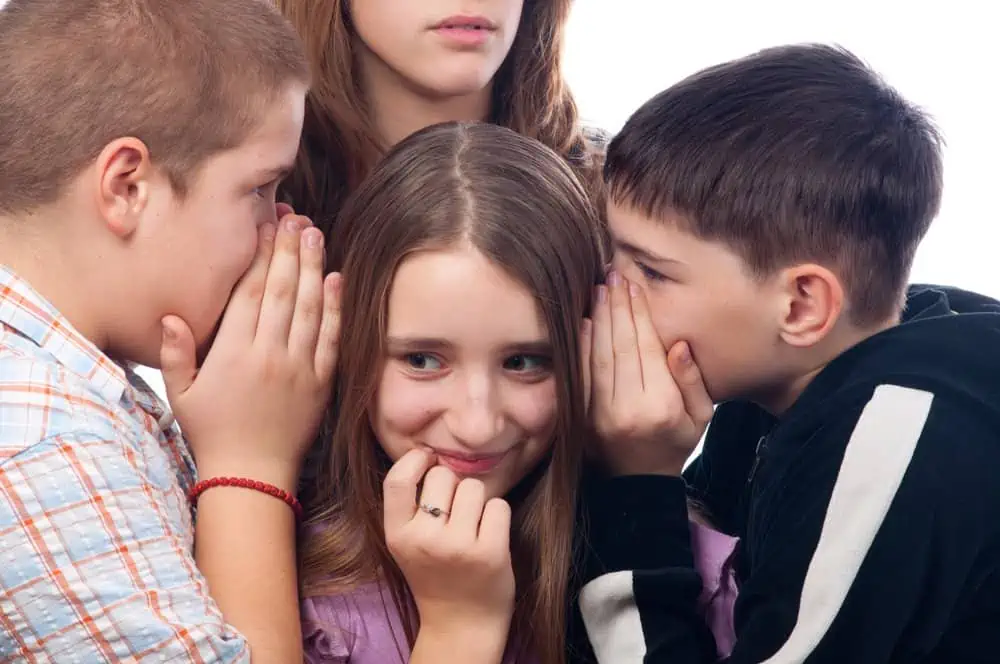 Truth or dare is a hit for 12-year-olds. Remain nearby to ensure it doesn't get out of hand, or write the list of truths and dares in advance. The questions could include: "What's your life goal?" or "Have you ever cheated on a test?" The dares could include: "Eat a raw piece of garlic" or "Repeat everything the person on your right says until it's your turn again."
44. Name That Song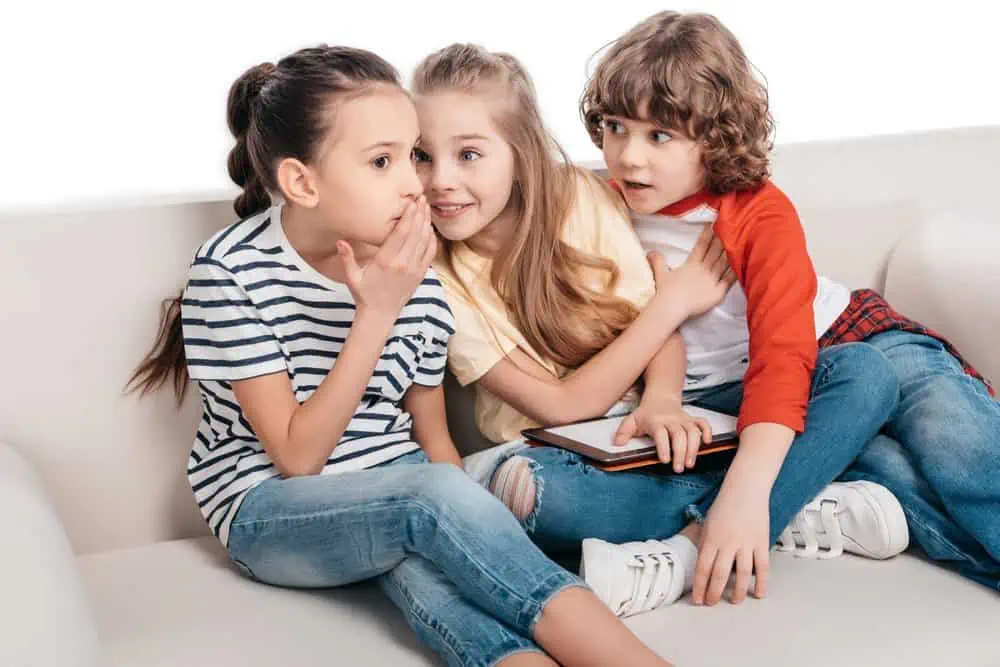 Put together a playlist of your child's favorite songs. Play the start of each song and whoever guesses the song and artist first wins a point. At the end, the person with the most points wins a prize.
45. Pictionary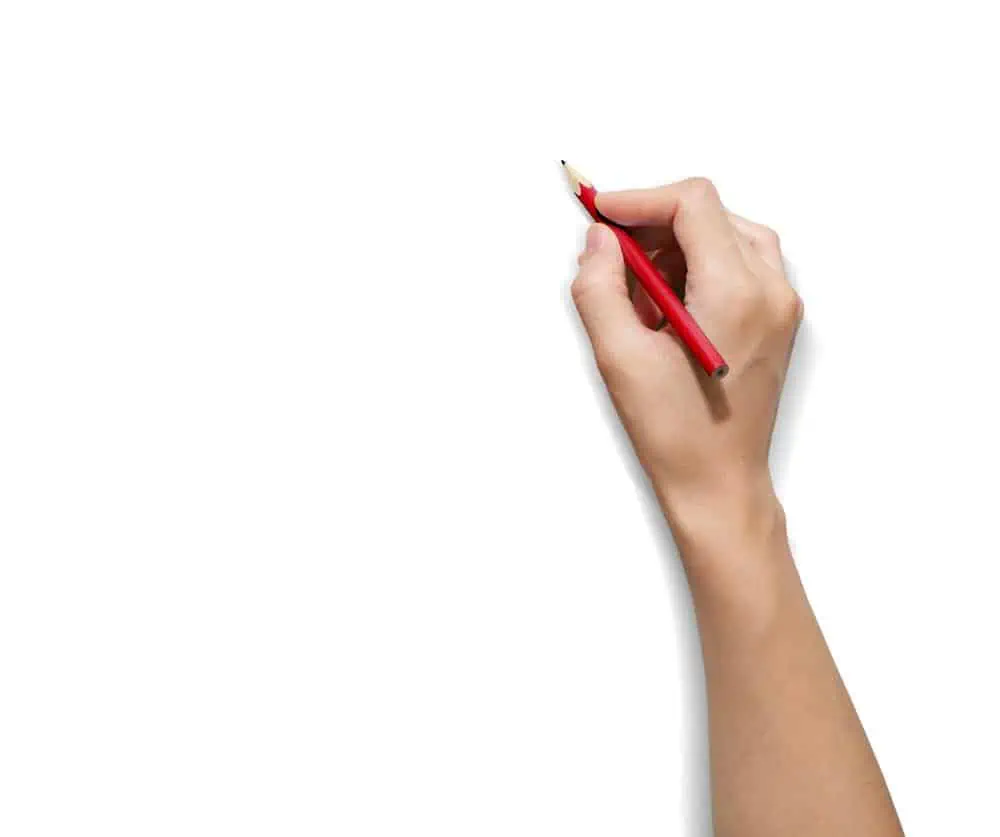 You can't go wrong with Pictionary. This is an easy game idea to have up your sleeve in case of emergencies. Plus, kids will love it! Write a list of things to draw in advance so you're not stuck for ideas.
46. Board Games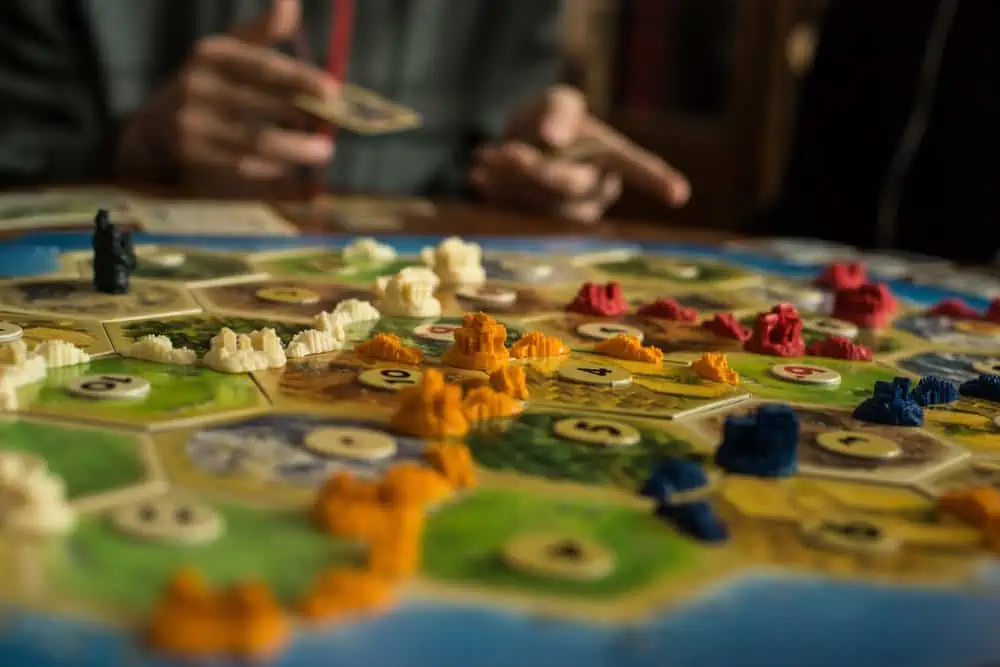 If you have a smaller number of people, board games are a great way to entertain kids for an hour or two. Great game ideas include Monopoly, Cluedo, Catan, and Double Ditto.
47. Charades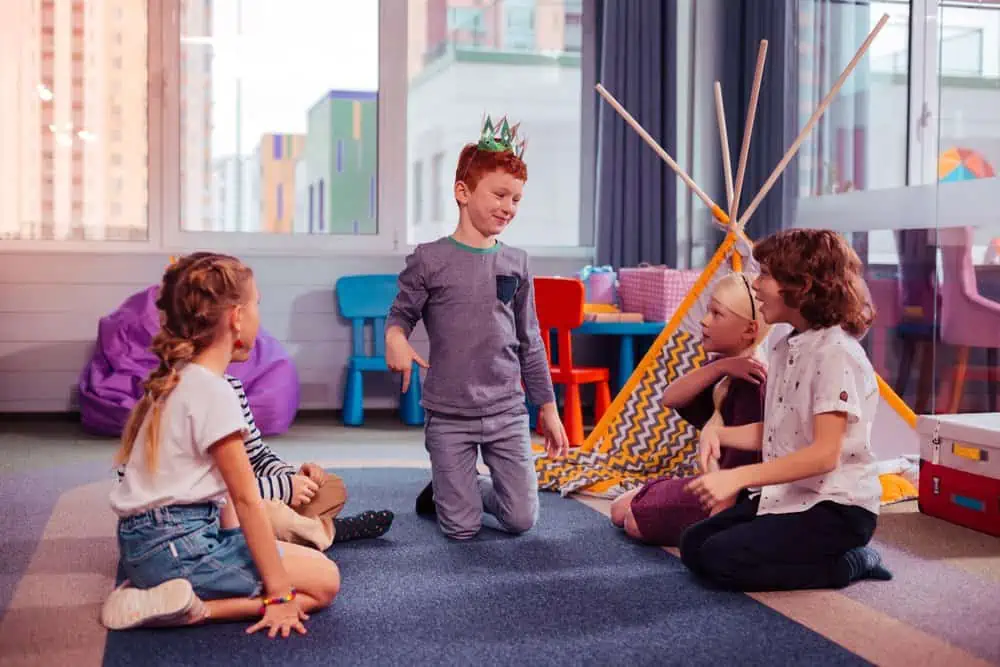 Charades is a tremendous icebreaker and also a hilarious game! Create a list of things the kids will act out — such as an elephant on a roller coaster, a bunny going down a slide, and more. They act these out to their group, and if they guess it, they score a point.
48. Blindfolded Makeup
This hysterical game is great for boys and girls. Blindfold one person and have them do a makeover on another. The kids might not look their best, but it will be a party game to remember!
49. Hide and Seek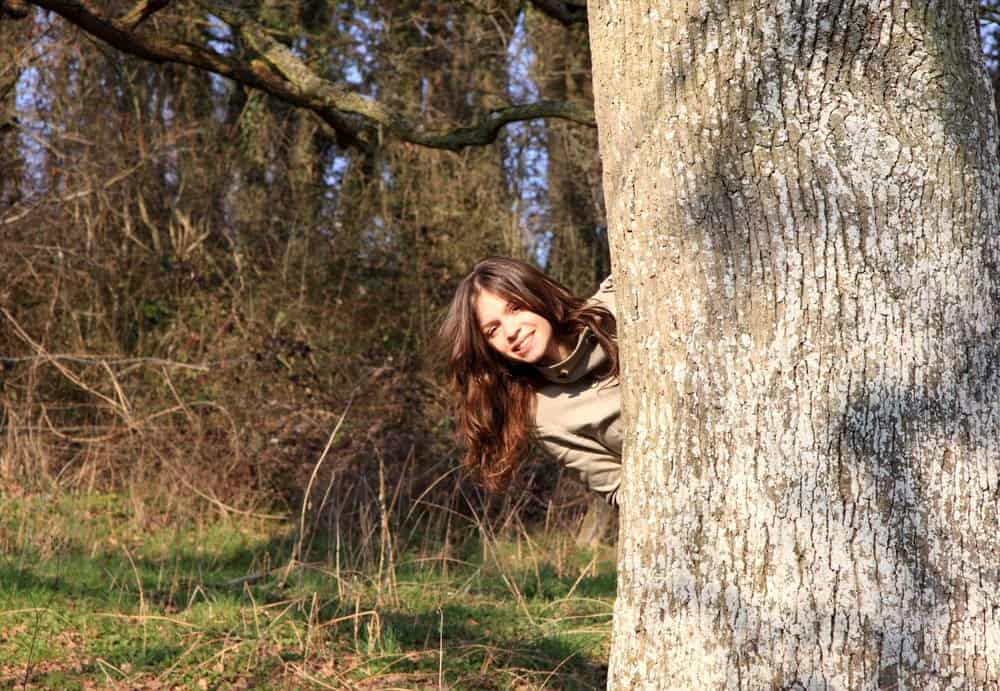 One person counts; everyone else hides! This works awesome outside (make sure you keep count of everyone) or in the house. After the seeker counts to the agreed number, they have to search for everyone. The last person found is the winner.
50. Horseshoe Toss
Set up a horseshoe toss in your backyard. All you need is a sturdy stick and a few horseshoes. Kids can take turns trying to get the horseshoe onto the stick. It can get pretty competitive!
How To Make a 12th Birthday Very Special
We're now entering teenage territory. Your simplest efforts might not be enough for your 12-year-old. But we have a few tips on ensuring the party is special and successful.
Plan accordingly for your child: The most important thing you can do is plan a party that suits your individual child. If your child loves books, plan a story-themed party. If they hate water, don't book a pool party. Create a party and choose a theme that suits their personality and friend group.
Be cool: Tacky and childish don't cut it — your nearly-teenage child wants to be liked and impress their friends. So skip the embarrassing stuff, the princess-themed parties, and getting out the dolls and stuffed animals. Let teenage and grown-up themes and motifs inspire the party.
Consider the guest list wisely: We don't recommend inviting the whole class at this age; less is more. Keep the numbers relatively small — maximum 10 people. For certain activities, like a sleepover, we recommend even fewer than this. It's also important your child invites their true friends rather than people they aren't that close with yet. This will reduce drama and ensure everyone can relax and be themselves.
Be realistic: While your 12-year-old might dream of a super extravagant and out-of-the-box party, that might not be within your means. Have a conversation about the party, expectations, and themes with your child. Let them get involved in the planning, decorations, and food.
Set rules and boundaries: Kids might be testing boundaries at this age. Make sure your child knows what the expectations and rules are of the party. Let them know that they can't talk back to you, be mean to you or their friends, or do anything inappropriate.
Have lots of food: Twelve-year-olds are growing and changing. They have big appetites! Plan for more food than expected. If anything is leftover, you and your family can make your way through it the next day.
Have a second chaperone: It's easier if you have someone else helping you host the party and keeping an eye on the kids, especially if you do something outside. On that note, your child and their friends will want a bit of space, so don't get in the way of their festivities.
Welcome the guests: Have an icebreaker ready for when guests arrive. Tweens might feel pretty awkward upon arrival, so serve them a nice drink or appetizer when they arrive.
Why Is 12 a Big Birthday?
It's the last year before the teen years! For some, this is a big deal, but for others, 13 is a more exciting milestone.
Due to their older age, they have more defined and clear preferences and ideas, which makes planning a party exciting. In our opinion, it can be a lot easier than planning a party for a toddler!
This is also an age when many kids are growing and changing. Whether or not puberty has already started, your child is leaving childhood and entering the start of adolescence.
FAQs
Thank You For Your Feedback!
Thank You For Your Feedback!