And breathe! You've made it to the teenage years. But, in a way, it's like entering the newborn stage all over again: you don't really know what you're doing. As you enter the teenage years, throwing a birthday party that's both age-appropriate and fun may seem daunting.
We've got you covered with 50 creative and exciting 13th-birthday party ideas for boys and girls, whether you're planning an intimate gathering at home or an extravagant celebration.
While you may be entering tender territory for the next few years, you can certainly make the transition smooth with a lovely get-together.
---
13th Birthday Party Ideas for Girls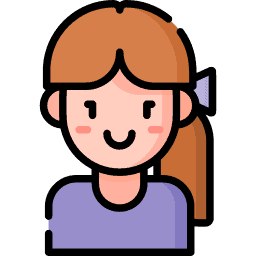 Ladies first — here are 10 ideas for celebrating your daughter.
1. Her Favorite Musical
Is your daughter into theater and musicals? Celebrate her birthday by theming it around her favorite musical. For example, if she loves Hamilton, hang a banner that says "The Room Where It Happened," have everyone raise a glass to freedom, and why not ask guests to dress in Revolutionary costumes?
2. Hotel Party
Get away for the night to a fancy hotel. Your daughter can invite a few friends. Together, they can enjoy lounging by the pool, ordering room service, and watching movies until sunrise. You can book a room next door so you're nearby, but not in the way.
3. Official Teenager
If your daughter is over the moon about turning 13, you can easily theme the party around that. There are lots of "Official Teenager" decorations available to buy. Dot them around your home, make a delicious cake, and let the teens hang out!
4. TikTok Party
If your daughter spends half her life on TikTok, she'll love this party idea. You can buy TikTok decorations, send out personalized invitations, and hang up black, pink, and blue balloons. Kids can make TikToks during the party (easy entertainment), and you can host a few TikTok challenges instead of party games!
5. High Tea
From the time a child turns three, we love an afternoon tea-themed party. But when they're older, it can become a bit more sophisticated. Decorate with dainty flowers and beautiful tableware, and make the best of the best when it comes to finger food, sandwiches, cakes, and scones.
6. Spa Party
Pamper your daughter with the spa day of her dreams. You can take her and a few friends to a spa or make your own spa at home. The girls can get manicures, face masks, and a makeover. To decorate, you can display pink, white, and green decorations, balloons, flowers, and of course, serve some scrumptious food. An afternoon tea would work beautifully!
7. Glow-in-the-Dark
A glow-in-the-dark party will delight any 13-year-old! Decorate with bright, neon balloons and streamers. Hang a glowing neon sign. Get some black lights, ask guests to wear white T-shirts, and play some music. Turn this into a fun, supervised disco night that teenage girls will love!
8. UGG Slippers
Now for some present inspo! While planning things to do and places to go is important, you can't skimp on a 13-year-old's gift. Why not buy her some super cute and popular UGG slippers?
These fluffy shoes are great for pottering around the house or bringing to a sleepover. They're so comfy, available in various colors, and will last for years.
9. Portable Blender
13-year-olds are gaining independence, and that often means choosing what they eat. A portable blender is an excellent way for your daughter to make breakfast in the morning. Whether she's blending a smoothie or pancake mixture, this portable blender is easy to use and can be taken with her if she's visiting a friend or camping!
Girls want to fit in at this age, so a trendy bag is a great gift idea. Plus, it's affordable, cute, and works well all year round. It's available in various colors and designs and is perfect for everything she takes with her.
13th Birthday Party Ideas for Boys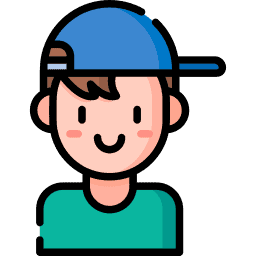 Looking for ideas to celebrate your son? Here are 10 birthday party ideas for 13-year-old boys.
11. Birthday Hike
Your son won't pass up this idea if he loves the great outdoors! He can bring a few friends on a hike of his choice. They can have an epic adventure, stop for a picnic, and enjoy epic views once they reach the top.
We recommend this for a summer, spring, or early autumn adventure. During winter, hiking can be dangerous, so we recommend avoiding it.
12. Pizza Party

You can't go wrong with a pizza party, especially for growing young lads! Your son will love a pizza party with his buddies. It's simple and affordable, and with pizza, there's something for everyone, no matter your dietary requirements.
13. Have a Splash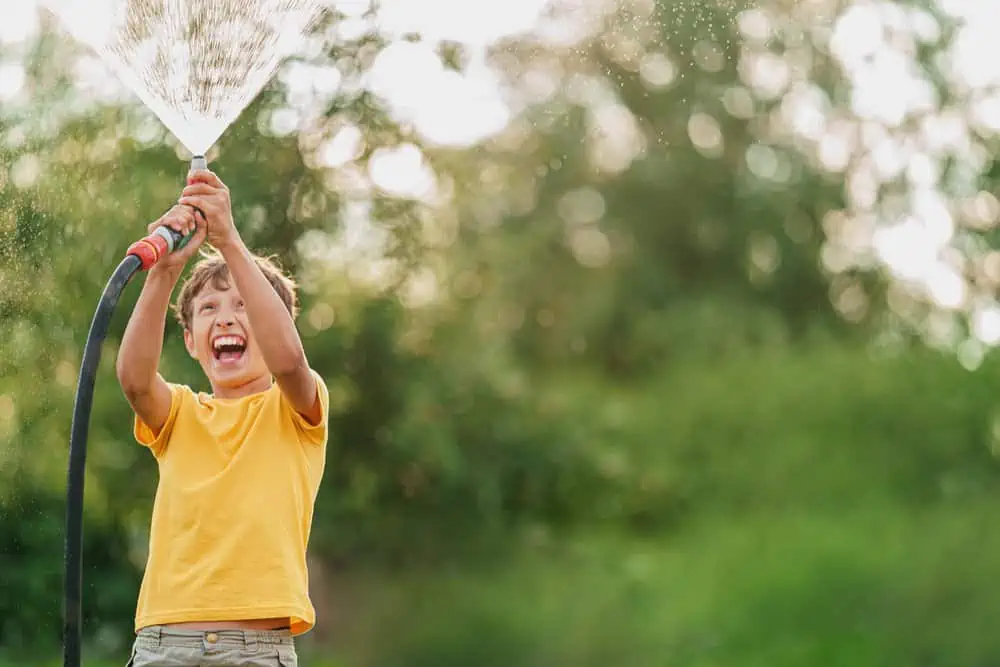 Turn on the sprinklers, fill the pool, and get a bucket of water balloons. An outdoor water party is great for teenage boys, especially if the weather is nice. Once they've had fun, you can serve barbecue food, chips, and fruit.
14. Retro Party
If your son is obsessed with a particular era from the past, a retro party is a great way to celebrate him. Whether decorating with inspo from the 70s, 80s, or even noughties, you'll find super fun decor, tableware, and outfit ideas. Then you can serve food that's noteworthy from that decade.
For instance, if you're throwing an 80s party, potato skins, pizza rolls, deviled eggs, and chicken pot pie were all popular then.
15. Backyard Camping
If your son wants a sleepover but also wants to tap into his outdoorsy side, a backyard campout is a fantastic way to celebrate. Set a tent or two in the backyard, make a bonfire, and serve tasty food before everyone hits the hay.
16. Color Coding
Have your son pick two or three colors — that's your theme! It's a super easy way to decorate, but also very effective. For instance, if he chooses green and brown, you can make garlands and a balloon arch and use these colors to decorate the cake.
17. Lucky #13
If your son is ecstatic about his new teenage identity, throw him a lucky #13 party. While this number is typically known as being unlucky, he can change that! Decorate with green banners, four-leaf clovers, rainbows, and more green and gold decor.
18. Kids Against Maturity
If your son loves games and has a bit of crude humor, this is a fantastic birthday present. Inspired by Cards Against Humanity, this is a family-friendly version. It's easy to play in small or large groups. In fact, this gift can turn into a great birthday party activity for him and his friends!
19. BrainBolt Brain Teaser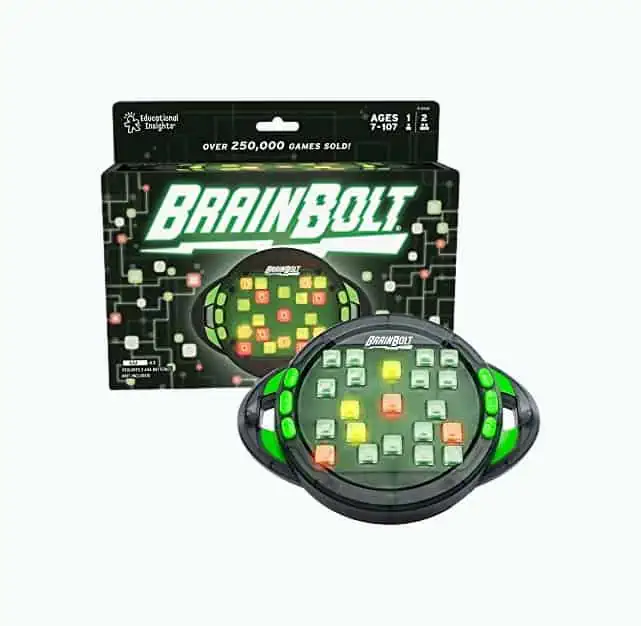 Kids can challenge their minds with this brain teaser game. They must remember the light-up sequence for as long as possible without making any mistakes. This addicting game can be played alone or with one competitor.
20. Spikeball
Spikeball is a mix between volleyball and four square. Your son — or daughter — will love this easy but addictive game. It's portable enough to pack when you go to the park, beach, or friend's house! It's suitable for two to four players and will provide hours of fun.
13th Birthday Ideas at Home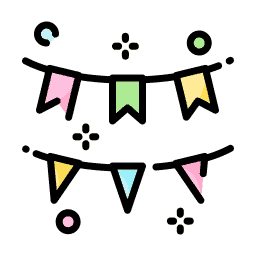 Can't get outside or to a venue to celebrate? There are many fantastic ways to celebrate your 13-year-old son or daughter in the house. Here are 10 ideas for what to do at home.
21. Movie Night
You can't go wrong with a cozy movie night indoors to celebrate. Your child can choose their favorite films or series and binge-watch them all with their closest friends. Provide snacks, pizza, and some sweet treats to keep everyone going!
22. Favorite Things Party
This idea works all year round, but it's great for birthday parties too! Your child will invite their favorite people, and everyone will bring one of their favorite things to gift to someone else. For instance, someone who loves books might bring their favorite novel. The idea is that everyone gets to go home with a gift.
You can decorate the party with your child's favorite things, colors, and decor. Top it off with their favorite cake, food, and snacks. An easy but effective way to make them feel special on their birthday!
23. Rainbow Party
If your child isn't keen on a theme but you still want to decorate, a rainbow color palette is easy and inclusive. Plus, it's super simple to find decorations for. Just grab balloons, garlands, flowers, and other decorations in every color, and voila! You've got yourself a stunning celebration.
24. Waffle Party
You don't know what you're missing if you've never had a waffle party. Make a bunch of waffles in advance and lay out various toppings. This includes Nutella, syrup, fruit, bacon, whipped cream, and anything else you'd fancy. Kids can decorate their waffles and hang out in the living room, watching movies or playing games.
25. Escape Room at Home
Escape rooms are so fun, especially at this age. But if you can't get to your local one, you can make your own at home. You can buy ready-made escape room kits or conjure up your own from scratch if you've got a creative side!
26. Cake Decorating
If you're stuck for an activity, and a theme for your special teenager, cake decorating takes care of both! Set up the table with various cake-decorating supplies, bake the cakes in advance, and let the teens decorate a cake. Winner gets a prize!
27. Jewelry-Making Party
Stuck inside but still want a cute activity for your teenager? A jewelry-making party is lots of fun — and might even kickstart someone with a new hobby! You can find lots of jewelry kits, or you can make up your own.
28. Silent Disco
Your 13-year-old will have tons of fun grooving with friends during a silent disco! Program a bunch of headphones with a playlist and set up some cool decorations. The kids can put on their headphones and dance together, but when they want a break, the room is quiet for chit-chatting!
29. Video Game Party
You might be stuck at home for the party, but video games can transport kids to another world! You can decorate with amazing console-inspired decor, make some delicious snacks and even turn the party into a sleepover if you'd like!
30. Frappy Birthday
Your son or daughter might be becoming obsessed with Starbucks! While they're probably not on Americanos just yet, frappuccinos are a delicious gateway. Set up a Frappy Birthday party, order a bunch of Starbucks frappes (including those on the secret menu), and let the kids hang out, testing all the flavors.
13th Birthday Photoshoot Ideas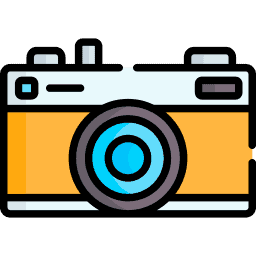 Whether your child wants a photoshoot at their party or you have a photoshoot every year to remember each milestone, here are 10 ideas for making the photos gallery-worthy!
31. Block Color
Choose a color and stick to that. Everything in the photo (background, balloons, outfit, etc.) can be a different shade of the chosen color. For instance, if you choose pink, this gradient color palette will look exquisite!
32. Friends Photoshoot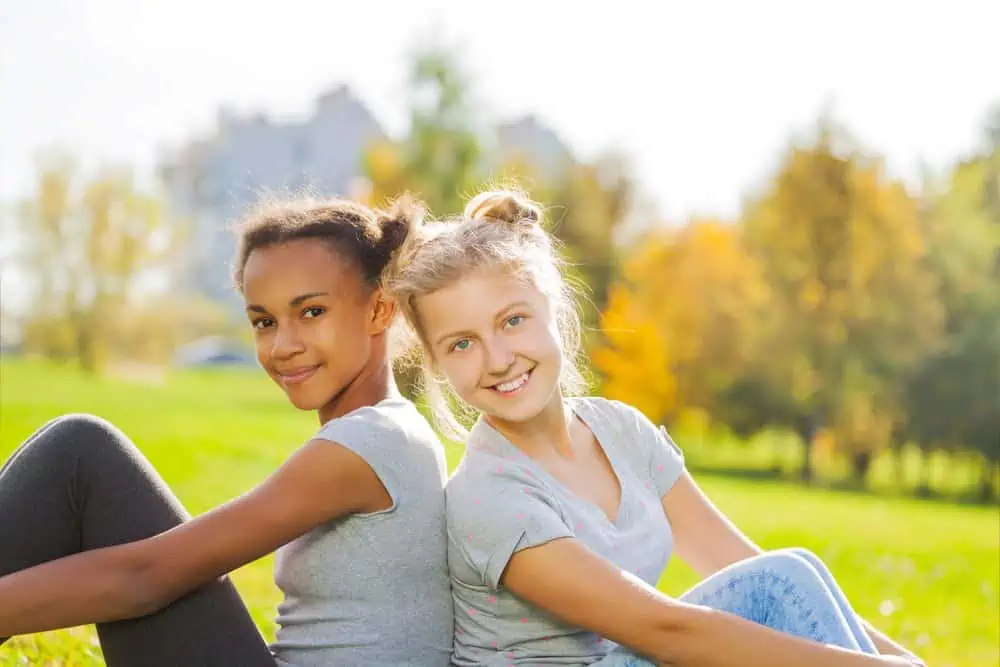 Perhaps you take photos of your son or daughter at each birthday. But at this age, they're maybe getting tired of it. Make it exciting by bringing along a friend who can feature in some of the photos! It might motivate your teen to stick to the tradition.
33. Let's Party Frame
Set up some balloons against a white wall and get a large cutout — that looks like a photo frame — to put in front of it. Write something fun on the frame, like 'Let's Party!' and kids can stand in the frame to take their photos! This will look absolutely gorgeous on Instagram.
34. Chalkboard Backdrop
If having a photo booth at the party, a chalkboard backdrop is a foolproof idea. You can decorate it beforehand with a cute "happy birthday" sign, some drawings, and your child's name. Guests can add to it for their photos if they'd like! It will look great in pictures, and it works well against all colors of outfits, too.
35. Shoot Your Own Shot
If you don't want to rent a whole photo booth, and you don't want to handle this corner of the party all day, you can get guests to do their own portraits. Set up a camera with instructions stating how to use it, what buttons to press, and how long they have to pose.
Top Tip
Make sure there is enough space on the memory card, and the battery is full. Have a few charged batteries and extra memory cards, just in case.
36. Hanging Frames Outside
If you want to shoot the photos outside, hang up some frames. You can make this look even more aesthetic by spray painting them all the same color. This will look so cute and is great for group photos.
37. Have Silly Props
Whether you're five or 105, silly props are one of the best bits to a photo booth! So put together a bucket of funny costumes and signs, and watch the kids have a hilarious time in the booth!
38. Infinity Mirrors
While some party places have an infinity mirror background, it's easiest if you find an infinity mirror to take photos in front of. Perhaps you're taking your child to a fun house. If so, give them and their friends a few extra minutes to take cute snaps together!
39. Wooden Backdrop
Go cheap and cheerful with a wooden backdrop! Super easy to set up, and you can customize it with some cute decorations like garlands, tassels, or balloons.
40. Curtain Backdrop
You don't need to buy anything super fancy or expensive to create a fun photoshoot backdrop for your teen. Curtains will do! Whether you buy cheap curtains in their favorite color or simply set them up in front of your living room curtains, this will look beautiful — and relaxed.
Extravagant 13th Birthday Party Ideas

We've shared chilled and more unique birthday party ideas for 13-year-olds. But now it's time to share 10 extravagant ideas. If you want to go big or go home, then these concepts will be right up your street.
41. Masquerade Party
Go all out with a masquerade party. Hire a beautiful venue, send out gorgeous invitations, and ask everyone to arrive in their best gowns and suits. Each guest should wear a masquerade mask. You can hire a caterer to provide food and drinks — why not get your teenager to custom-design a mocktail?
42. Vibin' and Thrivin'
Good vibes only at this party! From beautiful boho decor to peachy and beige balloons, this party will stand out from the crowd. It brings a good energy that kids and the birthday boy or girl will love.
43. Murder Mystery Party
Murder mystery parties are great at this age! You can buy a murder mystery pack and delegate everyone a character. They arrive in their assigned costume, you print out the scripts, and everyone gets going! It is tons of fun!
44. Zip Lining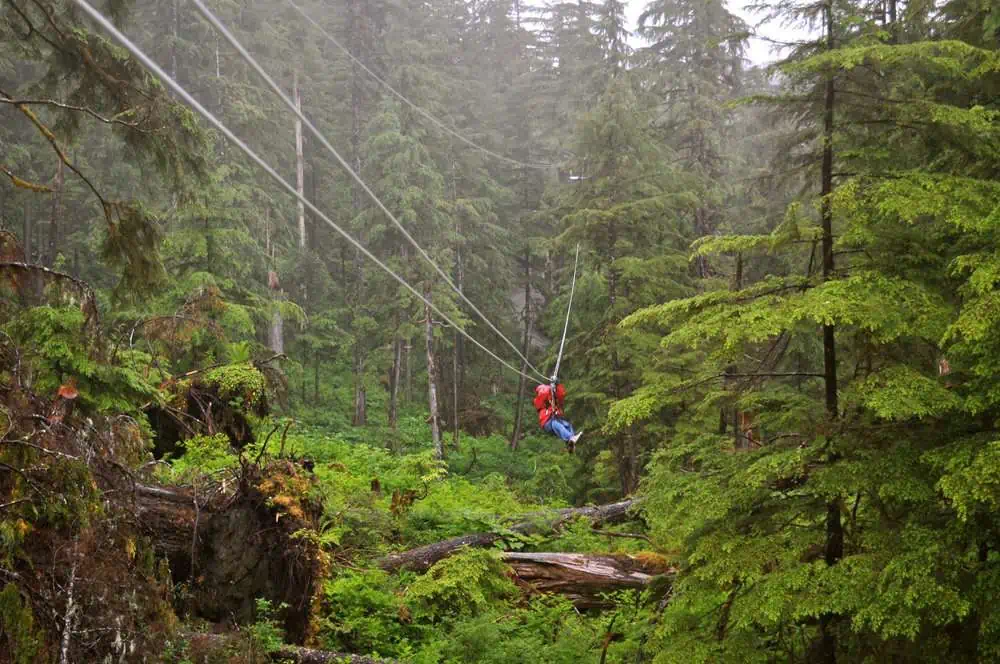 What a treat to take a bunch of teens zip-lining! This extravagant idea will become a core memory for them. Of course, you need to make sure no one has an intense fear of heights because once you're on the zip line — that's you!
45. Birthday Carnival
Create your own carnival from scratch! With beautiful and creative decor, this party will have an authentic circus atmosphere. Set up stalls with various games, food, and drink. You can even hire some performers to complete the party.
46. A Weekend Getaway
Treat your son or daughter on a weekend trip away with their friends! A city break or beach trip will be a total hit for your 13-year-old. Book a nice hotel or Airbnb to relax and unwind between adventures.
47. Royal Gathering
The king or queen is 13! Decorate the party, fit for a prince or princess, with a royal gathering celebration. If you live in Europe, you might even be able to rent a room in a castle to host the party! This is an epic gateway from childhood into adolescence.
48. Amusement Park Party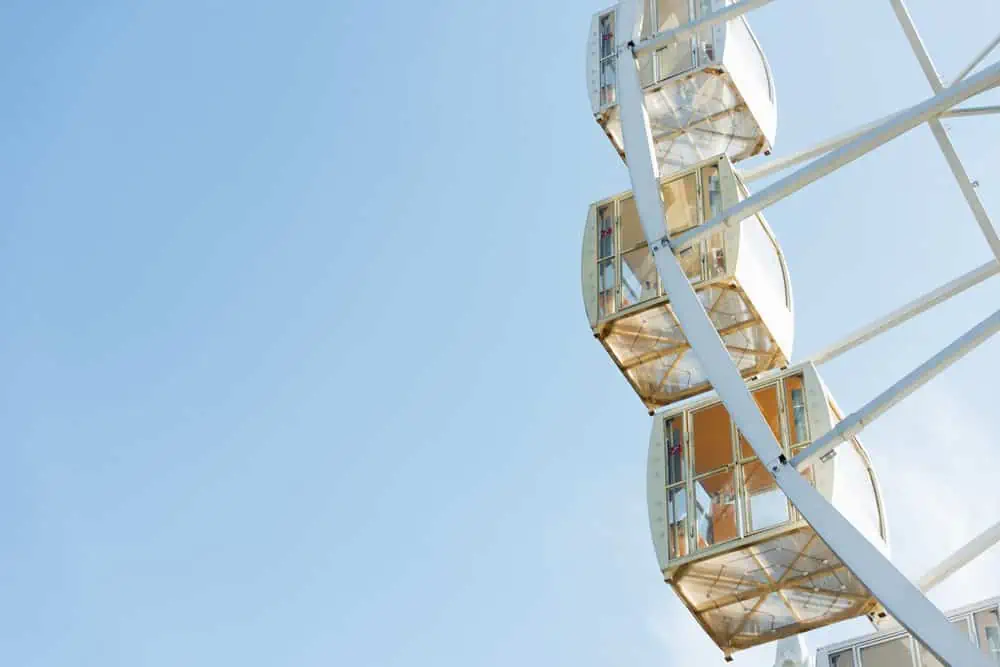 Celebrate your child's 13th birthday at an amusement park. This idea is great for thrill seekers! Your child can invite a few friends — just make sure you have enough chaperones depending on the number of kids. Let them enjoy a full day on roller coasters, water slides, and Ferris wheels, as well as eating classic theme park foods!
49. Fancy Dinner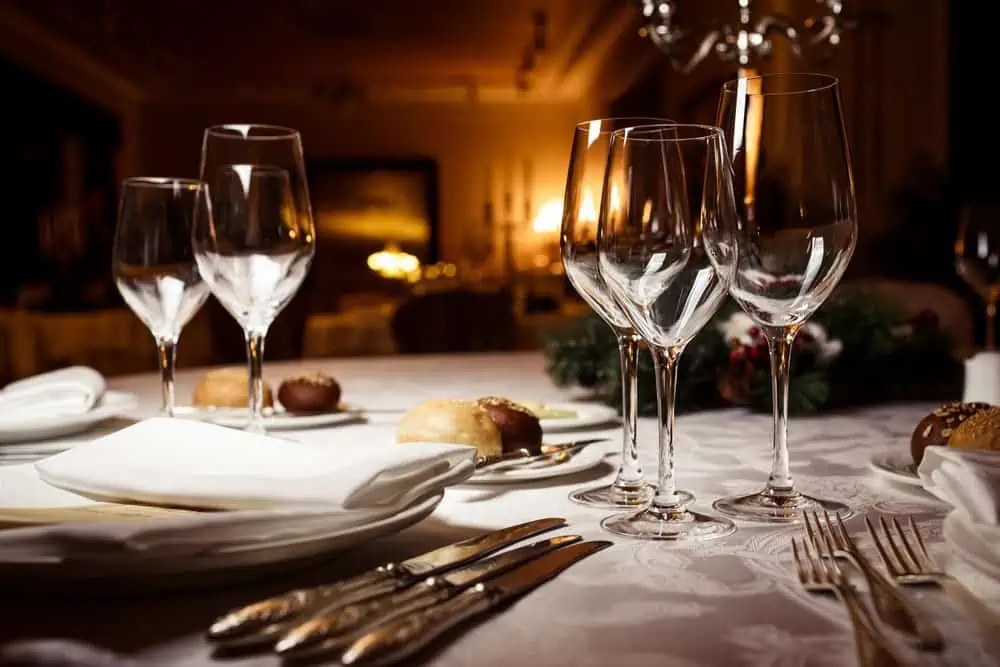 Nothing will make your 13-year-old feel more sophisticated than a night at a fancy restaurant with a few friends. Make sure they are on their best behavior, otherwise they might annoy other dinner guests! You can sit at a nearby table, so you're there to supervise, but they also get their privacy.
50. Spring Garden
A spring garden party can be super extravagant if your child loves flowers. Decorate every corner with in-season flowers. Your child will bloom into excitement! Plus, the party venue will look absolutely gorgeous. Between decorating, make sure you have time to cook or buy delicious food, like a refreshing salad, a light, fluffy cake, and fancy deviled eggs.
Why Is 13 Considered a Milestone Birthday?
Thirteen is a milestone birthday because your child has officially left childhood and entered teenage years, otherwise known as adolescence.
Kids will face new challenges, like puberty, moving into a higher school, planning their future, and finally watching PG-13 movies!
While driving, dating, and working are still a few years away, these significant milestones are closer than they've ever been before!
Other developmental changes include (1):
Boys might grow facial hair.
Boys' voices deepen.
Girls' bodies change.
Girls may start their period.
Teens become more concerned about body image.
Teens are more interested in and influenced by their friend groups.
They can think more abstractly (2).
Teens become more interested in moral and social issues.
They might be allowed to use social media.
How Can I Make a 13th Birthday Special?
While you may have planned a cute theme and gotten your child a thoughtful gift, we have some extra tips for ensuring their birthday is a success:
Listen to your teen: What do they want? How do they want to celebrate? Make sure the party — or lack of party — is something they've comfortable with.
Supervise from afar: At this age, the party might be a couple of hours or overnight. You must stick around to ensure everything runs smoothly and everyone is safe. But it's important that you don't hover around or get too involved, as that might upset your teen.
Consider the guest list: Depending on the theme and activities, you can get away with a small or larger guest list. The sweet spot for this age is between eight and 15 guests. More people are better if you're having a disco or masquerade party. But if you're doing a weekend getaway, less is more!
Consider booking a venue: You can host at home, but there are many places to go to celebrate your 13-year-old. Booking a venue might take some stress off you, especially if you choose somewhere that includes an activity like a swimming pool or rock climbing center.
Contact their favorite celebrity: Try and score a personalized message from their favorite celebrity. If they make a video for your child, show it at their birthday party and watch the excitement bloom!
Don't be cringe: Your child is a teenager now. So if in doubt, plan something a little more grownup. If you plan a childish party, they might be embarrassed when their friends arrive. But if you plan a fancy dinner and decorate with more mature motifs, they will love it.
Set rules and boundaries: At this age, kids don't always know how to act. They might feel more grown up than they actually are, so ensure your child knows the rules and boundaries. Make sure everyone is safe, well-behaved, and being kind to one another.
Let your teen plan the party: If your teen wants to plan the party, let them! You can help fine-tune the details, but if they get to plan it, it will run exactly how they want and will avoid disappointment.
Consider the finer details: Is it a sleepover? Will boys and girls be invited? How many chaperones do you need? These are all important questions to ask before the invitations go out.
FAQs
Thank You For Your Feedback!
Thank You For Your Feedback!