A two-year-old's birthday is a special occasion. In the last year, their personality has blossomed, and that makes it easier to plan a party that you know they'll love.
To make this second birthday a beautiful and special occasion, we have put together 80 ideas. If you're looking for food, games, themes, or gift inspiration, you've come to the right place. As parents, we know the importance of creating something that means a lot to your little one.
Whether you've got a little girl, little boy, or twins, and want something indoors or outdoors, we have 80 2nd birthday ideas to mark the occasion.
---
Unisex Party Ideas for a 2nd Birthday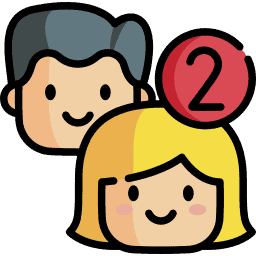 Let's start with unisex party ideas. These are great if you have boy/girl twins or if your little one doesn't really lean into typical boy/girl things.
1. Two Cool Birthday
If your toddler is too cool for school, this is the theme to choose. Ask guests to wear "cool" clothes — sunglasses and caps. Make cool decorations, like peace signs and cookies that say "two cool." It's a super simple theme that will be a hit with guests.
2. Taco Two-sday
Everyone loves tacos! You can make a taco bar with meat and veggie chili, lots of fillings, and salsa. You can even make walking tacos to minimize the mess. Combine this fun food with games, nice drinks, and singing "happy birthday" to your two-year-old, and it will be a party to remember.
3. Mickey Mouse Clubhouse
This is a play on Mickey Mouse's catchphrase, "Oh, toodles!". If your little one loves Mickey Mouse, they will be ecstatic when they walk into their Clubhouse-themed party. Get all your guests involved by providing Mickey ears for everyone.
4. Two the Moon
You love your little one to the moon (and they love you right back), so celebrate this epic love with a space-themed party. Shiny silver decorations, astronaut costumes, and a moon-themed birthday cake will do the trick to charm your two-year-old.
5. Two Sweet
Now you may not think the year ahead will be sweet. After all, everyone is warning you about the terrible twos! But we know there will be many sweet moments coming, so why not celebrate that with a sweet theme? Treat your guests to sweet snacks like donuts, cakes, and fruit.
6. Two Wild
Wild is probably a suitable word to describe your toddler. Celebrate the beautiful chaos of parenthood with this "Two Wild" theme. We're talking animal decorations, super crazy games, and face painting to keep kids entertained.
7. Hogwarts Is Home
Your two-year-old is still a bit too young to fully appreciate Harry Potter, but they might still love it. It's a fantastic party theme that kids and parents will love. You can make golden snitch decorations, have creepy-crawly spiders climbing up the wall, and ask guests to arrive in their Hogwarts House gear.
8. Old McDonald Had a Birthday
Ee-aye-ee-aye-oh! I've never met a toddler that didn't love this song. Your two-year-old will be in their element with farmyard decorations, animal-shaped cookies, and this song on repeat in the background. Set up a face painting station for even more animal fun.
9. I Can See a Rainbow
Rainbows are suitable for boys, girls, kids, adults, and everyone in between! It's super easy to find decorations, too, making your job as a parent a bit more straightforward. Plus, your two-year-old will be so excited to see all the bright colors.
10. Painting Party
Do you have a mini Andy Warhol on your hands? Let their talent shine by hosting a painting party. Have a few friends over, and give each child a canvas, a painting apron, and some colorful art supplies. When the party is over, frame your little one's birthday creation and hang it proudly in the house.
11. Ice Cream Party
I scream, you scream, we all scream for ice cream! Set up an ice cream bar with plenty of flavors and toppings, and let your guests go to town. Your two-year-old might be up a little later at night, but it's a special occasion, so enjoy!
12. Here Comes the Sun
Celebrate another trip around the sun with this bright-themed party. This is a wonderful idea for girls and boys, twins, triplets, and more. With yellow and white decorations, sun motifs, and hopefully some real sunshine in the garden, this is a beautiful way to celebrate your bundle of joy.
13. A Trip to the Zoo
Why not host a party at the zoo? At this age, your little one will be mesmerized by animals, so what better way to spend their birthday? Ask guests to meet you there, order everybody food at the food court (no cooking for you), and explore all the animals and habitats.
14. Safari Party
If you can't get to the real zoo, bring the animals to you. Not literally, but you can have safari-themed decorations, cakes, and party bags. You could even try bribing some parents to dress up like animals to entertain the kids.
15. In-Two Deep
What two-year-old doesn't like water? An Under the Sea party is a great 2nd birthday theme for boys and girls. With aquamarine-colored balloons, sparkly tablecloths, and finger foods, kids will be entertained from start to finish.
16. Music Party
Music plays a significant role in many children's lives. If you put together a playlist of their favorite songs and invited all the special people in their lives, what a dance party you could have!
2nd Birthday Ideas for Girls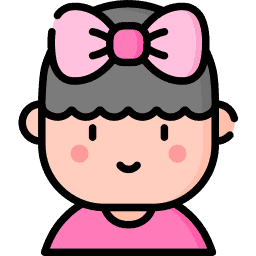 Here are some lovely 2-year-old birthday party ideas for your daughter.
17. Two Groovy
This one is going to be as exciting for the parents as it is for the birthday girl. Take a trip back to the 70s with this Two Groovy theme. Get retro sunglasses and outfits, put on some old music, and enjoy the chilled vibes with your cute little angel.
18. Once Upon a Time
Once upon a time, your little girl turned two. Celebrate them like the princess they are with a Disney-inspired party. From pastel-colored decorations to a beautiful princess dress, you could create a once-in-a-lifetime experience. Why not hire a Disney princess to sing at the party, too?
19. Tea for a Two-Year-Old
Host an afternoon tea party to celebrate your little one. They can drink red bush tea while parents enjoy something with a bit of caffeine! This is a great excuse to bake lots of cakes (or ask guests to bring some) and enjoy many sweet treats.
20. Unicorn Glitter Party
If your little girl has a unicorn obsession, they will adore this party idea. You can set up colorful and glittery decor, buy a unicorn cake and provide everyone with unicorn hats.
21. Ballerina Party
A beautiful party is a memorable one, and you can't get more pretty and dainty than a ballerina-themed get-together. This is a gorgeous idea for girls that are interested in ballet and dancing. Plus, you can dress them up in an adorable tutu!
22. Fairy Garden Party
You can host this party yourself, or you can find an indoor or outdoor garden to have the fun. This will be a party for the photo books since it's so gorgeous. You can provide fairy wings for all the guests, have a fairy house painting station, and enjoy dainty treats.
23. Butterfly Fly Away
Two-year-olds can quickly obsess over very specific things, such as butterflies. They're so fun to watch and make for a sweet birthday theme. Put together some gorgeous butterfly decorations and a cake — your two-year-old will be in awe!
24. Peppa Pig Party
This is one that technically works for girls and boys — but either way, it will capture the attention of the birthday girl. If this is one of your child's favorite characters, this will impress them on their birthday.
25. Dreams Come Two
Parents will love this dreamy-themed birthday party. After all, it's a chance to celebrate your literal dream come true: your birthday girl. From soft decor to a delicious sponge cake, this will be a birthday party to remember.
26. Donut Grow Up
The last year has probably flown by. Where has the time gone? Turn that reality into a birthday party theme with this Donut Grow Up idea. All you need are various donuts, nice drinks, and some donut-themed decor. Just watch out for that sugar rush!
27. Twotti Frutti
You've probably spent an absolute fortune on fruit in the last 12 months. Well, what's some more? Celebrate your child's favorite snacks by revolving their entire birthday around them.
28. Two Sassy
Have you got a hilarious sassy diva on your hands? Once they figure out they're sassy, and it gets laughs, you're in it for the long haul. Some sparkly decorations, a funky outfit, and sweet treats will create an entertaining and unique birthday party.
29. Our Little Cutie
For a more specific fruit-themed party, cuties are fantastic. If your little one adores these fruits, they'll be so excited to see the orange garlands and birthday cake. Plus, this is a way to keep things healthy if you're still limiting sugar.
30. Boo! I'm Two!
Create a spooky theme — great for October babies — and ask guests to dress up in Halloween costumes. The rhyming Boo, I'm Two theme will be hit with guests and, of course, the birthday girl.
31. Minnie Mouse
If your little one prefers Minnie Mouse to Mickey Mouse, run with that as a birthday party theme. There are tons of decorations available to buy, and providing everybody with mouse ears will make it a super special experience for your toddler.
32. Balloon Party
Keep it simple and traditional with a balloon party. You don't have to stick to a specific theme — just choose the colors your little girl loves the most. Simple food ideas, like sandwiches, hot dogs, and cake, will complete this idea.
2nd Birthday Ideas for Boys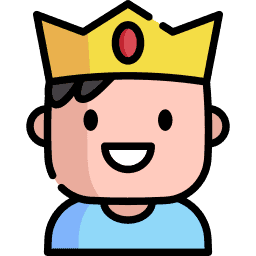 Now it's time for the boy's birthday party ideas! If you have a son you want to celebrate, these themes should be a hit with your little guy.
33. Pancakes and Pajamas
Turn your little boy's birthday party into a lazy, cozy day. Ask guests to wear their favorite PJs, set up a pancake bar, and enjoy a more low-key celebration.
34. Have Your Cake and Eat It Two
This is for the boys that love cake. Here is their chance to enjoy whatever kind of cake they want. Plus, it's a super easy theme to decorate for. All you need is a sign that says "Have Your Cake and Eat It Two" and some colorful decorations. Plus, cake!
35. Two Fast
You don't want your child to grow up two fast — but it seems to be happening! Mark this emotional occasion with a car-themed birthday party. Dress your little guy in a race car outfit, pitch up some racing decor, and try not to cry when singing Happy Birthday!
36. Summer Camp
If your little one loves the great outdoors, this is a fantastic way to celebrate their birthday. You can host this party indoors or outdoors, depending on the weather. Some camping-themed decor, s'mores, and barbecue food can't go amiss with this theme.
37. Two Infinity, and Beyond!
You can't go wrong with a Toy Story and Buzz Lightyear-themed birthday party. Not only will your two-year-old love it, but parents will love it, too, since they grew up with these films.
38. Favorite Sport Party
Does your little boy have a favorite sport? Center his second birthday around that. We know our toddler loves any kind of ball — so a soccer-themed party would thrill him beyond belief.
39. Construction Party
A two-year-old's birthday party will end in a mess anyway, so why not set it up that way to begin with? From a deconstructed cake to snacks in dump truck toys, your little guy will love this theme. You could even hire an excavator for the backyard!
40. Two by Two
If your child loves animals, Noah's Ark is a fun birthday party theme idea. You can provide lots of animal-themed foods and decorations, or do animal handprints with all the guests. Plus, the two by two theme ties into their new age!
41. Two-Rannosaurus Rex
Dinosaurs are a big hit with little boys. If your two-year-old is super interested in these ancient animals, they'll be so excited by a dinosaur-themed party.
42. Choose a Cartoon
No matter your son's favorite cartoon, you can design a birthday party themed around it. Whether this is Paw Patrol, Bluey, or Cocomelon, surprise your toddler with lots of decorations and cake themed around their favorite characters.
43. Superhero Birthday
Little boy, to the rescue! A superhero theme is fantastic for little dudes. Dress them up with a cape and mask and send them on a birthday adventure. Guests can also arrive dressed as their favorite superheroes.
44. Two's the Boss?
After two years, you'll have realized who the boss of the house is now. Your little guy is in charge of the routine, the snacks, and often, the remote. Make fun of this change in power dynamic with a Boss Baby-themed party. Your child might not get the joke, but guests will love it.
45. Baby Shark (Two, Two, Two, Two, Two)
If this annoying (we mean amazing) song has been the background to your toddler years, then they will love you turning it into a party. You're giving your toddler the party of their dreams with shark-themed cakes, decor, and outfits.
46. Welcome to the Circus
You can go big or go home with this birthday party theme. From hiring performers to a popcorn bucket for each guest, this is a fantastic idea if you want something memorable for everyone.
47. Peter Rabbit
Our little one loves the Peter Rabbit books. This makes for a gorgeous birthday party idea. Grandparents will love it, too, since they're familiar with the stories. Depending on the weather, you can set this party up indoors or outdoors.
48. The Very Hungry Caterpillar
Toddlers love this book, so why not turn it into a birthday party theme? It also provides you with easy snack ideas since you can just incorporate all the food in the book. This includes cake, fruit, cheese, muffins, and more.
2nd Birthday Ideas for Summer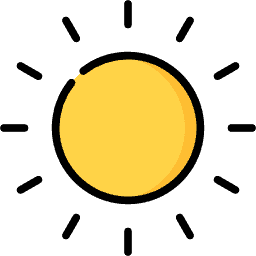 Getting outside for a birthday party is a fantastic idea. Not only does it mean less mess in your house, but the fresh air will tire the little ones out, so you can (hopefully!) get an early night after a long day.
49. Picnic Party
Ask guests to bring their own packed lunch and picnic blanket. Then you can host the party in the park or your backyard. Less cooking for you, zero cleanup, and you can have a more extensive guest list since you're hosting outdoors!
50. Pool Party
A water-themed party will be an absolute delight for a two-year-old. You can set up mini paddling pools, fun inflatables and have a range of tasty snacks for everyone to enjoy!
51. Outdoor Games Party
Set up tons of outdoor games in the backyard. This is a fantastic idea if you have kids of all ages in attendance. You can do sack races, frisbee tosses, hopscotch, and more!
52. Bubble Popping Party
What toddler doesn't love bubbles? Our little guy has the biggest grin every time he sees them. Set up a few bubble machines and have parents blow bubbles for the kids. You could even hire a clown to create a big bubble show that the kids will love!
53. Nature Scavenger Hunt
Meet at the park or host the scavenger hunt in your backyard. Your two-year-old might not be able to figure this out on their own, but with the help of parents and older friends, they'll have a blast. Have them look for things like birds, flowers, mushrooms, worms, and other natural creatures.
54. Outdoor Maze
If there's an outdoor maze near you, this is a great idea for your toddler's birthday party. Make sure you have a buddy system, so an adult always accompanies kids. Then have a little picnic in the park afterward, so everyone has a full belly before going home.
55. Apple Orchard
If your little one's birthday is in the summer months, visiting an apple orchard with your friends and family is a terrific birthday idea. You can pick apples together, enjoy a nice walk, and head to the cafe for lunch.
56. Backyard Movie Night
Set up a backyard movie theater with your toddler's favorite film. Invite family and friends, enjoy pizza and popcorn, and get cozy. Your little one might not sit still through the whole film, but they'll be distracted by having all their friends in one space and spending time outside.
57. Summer Fiesta
Bright balloons, outdoor seating, a buffet, and lovely drinks — you've got yourself a fun outdoor fiesta birthday party! This is a great one for parents, too. Make sure you have food and drinks for everyone to enjoy. Don't forget a piñata!
58. Luau Tropical Birthday
Kids who love tropical films — like Moana or Lilo and Stitch — will adore this party idea. Provide everybody with a lei garland (or have them make them), and serve tropical fruit and mocktails for everybody to enjoy.
59. Watermelon Party
Is your toddler obsessed with watermelon? Throw them a watermelon-themed party! They will love it. You can have tons of watermelon-themed snacks, cakes, and drinks, set up funky watermelon decor, and even play watermelon games, like an eating contest!
60. Brunch O'Clock
This is an excellent party idea if you're keeping it low-key or inviting lots of guests. Make your toddler's favorite brunch foods (like pancakes and croissants) and invite those most special to you over to the backyard.
61. Visit a National Park
Perhaps you don't feel like hosting. We don't blame you — your weekly routine is busy enough! A marvelous party option is to visit a national park with your close family. Let your two-year-old toddle until they tire, enjoy some sunshine, and pack a picnic.
62. Obstacle Course Party
Big kids will love this party idea, and so will your two-year-old. Set up an obstacle course in the backyard and let the kids loose! Not only will this provide hours of fun, but it will tire them out for bedtime.
63. Party in the Park
When we were young, this was our favorite way to celebrate birthdays. Invite all your friends and family to a super cool park, pack a picnic, and let the little ones explore the playground.
64. Meet at the Beach
If the weather is warm, why not spend your two-year-old's birthday at the beach? Everyone can arrive with their own picnic, towels, and toys, leaving you with minimal prep.
Indoor Activities for a 2nd Birthday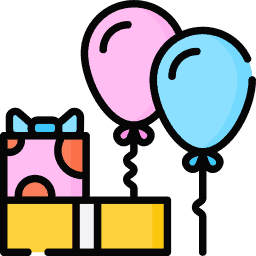 If your little one was born in the colder months, there are plenty of unforgettable things you can do at home to make their indoor party extremely special.
65. Indoor Play Area
We can't imagine something more exciting for a two-year-old's birthday party. They're now at an age where they can get involved in indoor play areas, ball pits, and going down slides. Plus, many venues will host the party for you and provide food for guests.
66. Birthday Photo Booth
Hire a photo booth for your two-year-old's party. They'll love having a silly photoshoot and pressing the buttons, and guests will appreciate the keepsake to take home with them.
67. Limbo Party
Games don't need to be outdoors only! This is an easy way to have fun indoors. Limbo is a straightforward indoor game that will entertain toddlers, kids, and adults.
68. Treasure Hunt
While scavenger hunts work great outdoors, you can have the same fun indoors. Give kids a treasure hunt list and ask them to find specific objects, like something blue, something sparkly, or a teddy bear. Have a prize for the kids who finish the quickest!
69. Slime Party
The best thing about slime is that it's not too messy! It's a fantastic idea for indoor birthday parties. Give everybody some slime and let them go crazy. They can even take the slime home with them as a party favor.
70. Indoor Pool Party
Your local indoor swimming pool might be able to host a birthday party. After a good swim, you can host lunch at the pool for the little ones to enjoy. We love this idea because your two-year-old will be exhausted after — and hopefully, you'll all get a good night's sleep. Plus, it's handy if your child was born in the winter but wants summer party vibes!
71. Indoor Party Games
Have a game-themed party for your two-year-old. You can play Pin the Tail on the Donkey, bean bag tossing, bobbing for apples, and more.
72. Piñata
Piñatas might work best outdoors, but if you have an open space inside — get some piñatas for your toddler's birthday party. They will love whacking this and watching it break open, as well as racing other kids for the sweet treats that fall out.
73. Dress Up
Host a dress-up party for your toddler and their friends. Kids love playing pretend, and this gives them a chance to enjoy some child-led play. Have a buffet in the background to keep the tummies full and entertain the parents while the little ones play.
74. Decorating Cookies
While this idea works all year round, it's terrific if your child's birthday is near a holiday. Have guests decorate birthday, Christmas, or Easter-themed cookies. They can take them home, or you can enjoy eating them all together.
75. Parachute Party
If you have a large home or can rent an indoor space, a parachute will go down wonderfully at a party. There are plenty of parachute games that toddlers and older kids will love.
76. Face Painting
Find a parent or a professional that is skilled with face paints. Toddlers will adore this station at an indoor birthday party. In just a few minutes, they can transform into whatever they want to be: a tiger, a fairy, or maybe a superhero!
77. Sensory Party
If your toddler has lots of friends their exact age, this is a great idea to keep all the two-year-olds entertained. Have a range of sensory activities — like colorful lentils, shaving cream, or sand — and let the kids play until their heart's content.
78. Go Sledding
When the snow comes out, the fun begins. Host a sledding party for your little one. To keep everyone happy, you can set up a buffet with cozy snacks like popcorn and hot chocolate.
79. Indoor Movie Party
Keep everyone entertained with your toddler's favorite film, popcorn, drinks, and lots more snacks. You can even set up a little arts and crafts station for kids who don't want to sit through an entire film.
80. Visit a Museum
Turn your toddler's birthday into an educational experience by visiting a child-friendly museum. Invite your close friends and family and wander around together. Your toddler can move at their own pace, leading the way while enjoying hanging out with all their buddies.
How To Throw a Birthday Party for a 2-Year-Old
Throwing a party for a young toddler can be a bit challenging. You might worry about whether they'll have fun, when the party should start, and how to keep everyone entertained. Here are our top tips for throwing a successful toddler party.
Keep it small or skip: If the idea of throwing your two-year-old a party is overwhelming, keep it small, or don't do it at all. They likely won't remember it, so all that stress might be for nothing. Why not do something special with your immediate family?
Open presents after guests leave: Two-year-olds still don't really grasp the idea of gift-giving and receiving. So open the toys after guests leave to avoid overwhelming your little one and making the other kids jealous.
Don't invite tons of kids: If you can avoid it, keep the kids on the guest list to a minimum. Having a bunch of two-year-olds in one room is going to be wild. Instead, invite family, aunts, uncles, grandparents, and other adults.
Keep the party short: A couple of hours is really all you need for a successful birthday party. If it's too long, your toddler will get bored or overwhelmed. Two to three hours is the sweet spot.
Plan age-appropriate activities: Have some games for older kids, but make sure there is something for your two-year-old to enjoy. This could be blowing bubbles, playing in the pool, or dancing.
Don't skip the nap: If your toddler naps from 12 to 2 p.m., keep it that way. Throw the party in the morning or after the nap, so they're well-rested and happy.
Food for everyone: Have food for the kids, but don't forget about the adults. It's likely they rushed to get there and didn't have time to grab something to eat, so serve adult-friendly food, as well as toddler snacks.
Don't entertain the adults: Don't worry about whether the adults are having fun — they can take care of themselves. Just make sure your toddler is happy and that there are a few activities for the older kids.
Ask for help: If someone offers to help set up, host, or clear up after, say yes. You'll be exhausted prepping for this party, so a helping hand can go a long way.
Make up goody bags: Guests will appreciate a goody bag at a party, especially the other kids. Keep it simple and kid-safe: healthy snacks, whirly windmills, and seeds for planting are fab ideas.
What Can I Do Instead of a Birthday Party?
A toddler birthday party isn't everyone's jam. If the idea of screaming toddlers for hours and hours sounds like your version of hell, you don't have to throw a party. Your little one won't mind as long as they still have a special day.
Here are some ways you can celebrate your bundle of joy instead:
Family day trip: Take a day trip for your little one's birthday. Choose somewhere they love — like the zoo or indoor play — and watch them have the time of their life. This is even more special if you invite the grandparents, aunt, uncles, and cousins.
Favorite day: Plan a day full of your child's favorite things. Start with their favorite breakfast, then give them a toy you know they'll love. Follow this up with watching their favorite show, visiting their favorite people, and playing at their favorite park.
Family games day: Two-year-olds love games, so why not have a games day with just the family? You can play hide and seek, set up an obstacle course, and race around the backyard together.
Pizza party: Make pizza with your toddler. At this stage, they love getting involved in everything, so they'll like choosing their toppings and helping prepare them. Put on their favorite movie and enjoy quality quiet time as a family.
Have a picnic: If the weather is nice, head to the park for a picnic. This is a superb idea for grandparents. Plus, your little one won't be overwhelmed since it's just them, you guys, and some special family members.
Visit a farm: Head to your local farm and let your little one look at the animals and possibly even feed them. Two-year-olds love trying new things and spending time outside the house, so this will feel extra special to them.
Go on vacation: Why not time your family vacation with their birthday? This could even become a special tradition. Every year, go somewhere new!
Decorate the house: You might not want a birthday party, but that doesn't mean you can't decorate the house. If you have a theme in mind, but don't want the stress of a party, decorate the house just for your little one to enjoy.
Thank You For Your Feedback!
Thank You For Your Feedback!