Are you looking for 8th birthday ideas for your son or daughter? Whether you've thrown tons of birthday parties before or this is the first time you're hosting a bash, we can help.
We've put together a list of 55 fun 8th birthday ideas. This includes themes, activities, food, and more. We have specific ideas for boys and girls, last-minute parties, and even winter birthdays.
Plus, we have ideas for things to do instead of a party — because let's face it: a busy celebration isn't everyone's cup of tea! Keep reading for a complete guide to making your eight-year-old feel special on their birthday.
---
8th Birthday Party Ideas for Girls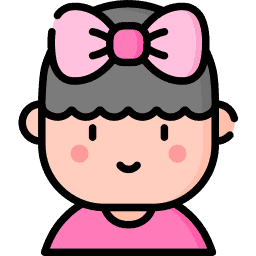 First up: the girls. Here are 14 ideas for how to throw her an amazing birthday. You can interpret these ideas for big parties, small gatherings, or even just a quiet day with family.
1. Drive-In Movie Night
You could take your daughter and her friends to a drive-in movie night. But at this age, it's better to stay at home so you can keep track of everyone. So why not turn your backyard into a drive-in movie experience? Make cardboard cars, set up a projector, issue pretend tickets, and provide snacks and popcorn!
2. Princess Party
It won't be long before she never wants a princess party again! So savor every moment with a royal menu, crowns for the guests, and a regal dress for the birthday girl.
3. Under the Sea
A mermaid and beach-themed party is a great way to celebrate your daughter. From a sandbox for kids to play in, to pastel and sparkly decorations, to a mermaid-themed cake, guests will feel they've entered a magical land.
4. Glow In the Dark
This one takes some planning, but if you can get it right, guests will be gleaming — and glowing — with delight! Set up glow-in-the-dark decor, hand out glow sticks, and provide blackout paint for guests to decorate white t-shirts. Dim the lights, blast some music, and let the guests groove and glow.
While this is great for girls, it's a unisex party idea that works for any eight-year-old!
5. Water Park
Technically, this is a great birthday party idea for girls and boys. Either way, take your little one and her friends — or just family — to her favorite waterpark and let them splash about. You can book a function room for food or take them to a restaurant on the way home.
6. Crafting Party
This is a fantastic party idea, especially if you're on a budget. Choose a craft for guests, such as making a memory box or birthday crowns. The activity will keep them busy and serve as a theme. Once they finish their crafts, you can serve a buffet with simple foods, like sausage rolls, sandwiches, and cupcakes.
7. She's Sweet
Celebrate your sweet daughter with sugary treats. Set up a candy bar with chocolates, cakes, and gummy bears. Having some nutritious foods is also important since sweet treats won't fill everyone up.
8. All Aboard the Hogwarts Express
If your daughter is obsessed with Hogwarts and Harry Potter, this theme is a magical way to celebrate her. Decorate with authentic Harry Potter motifs, make a Hagrid-inspired birthday cake, and play magical games. You can split people into teams based on their Hogwarts house!
9. Magical Mayhem
Throw a unique party with a magical mayhem theme. Invite guests to the carnival, and hire a skilled magician to perform for the kids. For your daughter's birthday, you could buy her a magic kit so she can get started in this entertaining and unusual hobby!
10. Bouncy Castle
Jump for joy! This is a super fun — and fairly easy — theme for your daughter's birthday party. Rent a bouncy castle and set it up outside or in a venue. Provide a picnic for the guests and let the little ones bounce until their heart's content.
11. Cooking School Party
This idea stands out from the crowd. Ask a skilled parent to teach your daughter and her friends a new recipe. Get everybody involved, delegate different tasks, make your own team of sous-chefs, and enjoy the creation at the end. Not only does this tackle an activity, but the food is sorted, too!
12. Tea Party
Throw your daughter an afternoon tea for her eighth birthday. You can serve non-caffeinated tea (like redbush) and various finger sandwiches, scones, and cake. The little girls will feel very sophisticated at their tea party!
13. Let's Go to the Zoo!
Take your daughter and her friends (or family) to the zoo to see and learn all about the animals. You can visit the food court or pack a picnic to fill hungry tummies. This will make her birthday one to remember.
14. Alice in Wonderland
Go a bit mad with this Alice in Wonderland theme. Throw a Mad Hatter Tea Party with eat-me cakes and drink-me beverages. Ask the guests to come dressed as a character from the story. It might seem a bit extra, but it's your daughter — anything goes!
8th Birthday Party Ideas for Boys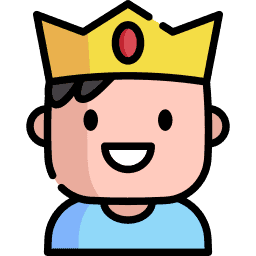 How are you going to celebrate your beloved son? Here are 14 8th birthday party ideas to consider.
15. Bull's Eye
An enjoyable activity for the birthday boy is archery or darts. You can keep it simple, or you can center it around a fun theme like the movie Brave or perhaps Robin Hood.
16. Backyard Campout
You can throw this party during the day or turn it into a sleepover for your son and a few friends! Either way, set up some tents, have a campfire, and eat s'mores!
17. Aye, Aye Captain
A pirate-themed party is going to be a huge hit! We love that there are many ways to decorate and tons of games to play. Try a captain hook ring toss, treasure hunt, or three-legged race. Creating a menu is also humorous — think pirate fruit punch and b-arr-gers (burgers).
18. Mad Scientist
Celebrate your clever cookie on his birthday with a mad scientist party. From period table decor to exciting snacks to group science experiments, the birthday boy will be in his element.
19. Minecraft Party
Build your son an amazing party themed around Minecraft. Set up green and brown balloons and Minecraft-inspired food (like golden apples and dirt-clod brownies), and let the kids run around the yard looking for hidden treasures!
20. On a Mission
A mission or army-themed birthday party will be an excellent idea for some little boys. If they're interested in the military, they will enjoy this camouflage party theme. You can play boot camp-style games and enjoy a feast together before sending guests home with a "mission accomplished" goody bag.
21. Bug Birthday
An easy birthday party theme is a bug birthday! Set up green and red decor, decorate cakes and cookies with icing bugs, and let the kids hunt for creatures in the yard.
22. Racecar Party
Speed limit: eight! Celebrate the birthday boy with something he might love most: cars. Dress him in a racing driver suit, let the kids race around the yard, and fill goody bags with snacks and a Hot Wheels.
23. Kite Making
Set the kids up with a kite-making set. Once they're done, take them outside to test them. This is a great idea for dry climates, but if rain is in the forecast, make sure you have a backup plan.
24. Superhero Powers
Celebrate your mini superhero with this fantastic theme. Don your cape and get to the rescue! Decorate the table with superhero figurines and serve the grub on paper plates. A superhero backdrop will complete the decor, and later, when the guests have all gone, you can cozy up with the birthday boy and watch his favorite action film together.
25. Flag Football Party
A flag football party is a fantastic way to entertain — and tire out — the boys! Plan a flag football game followed by a buffet lunch with chicken wings, cake, and refreshing beverages.
26. Obstacle Course
Before guests arrive, you and your son can set up an extravagant obstacle course in the backyard. When everyone gets there, have an obstacle course competition. The winner takes home a prize!
27. Tree House Party
Does your son have a tree house? Decorate it with banners and balloons, set up a buffet, and invite a few friends over. This gives them some privacy for the party, but make sure you're nearby in case anybody needs you.
28. Goosebumps Party
For boys that are fans of the Goosebump books, this party will be a spooky experience! You can decorate with silly decorations inspired by scenes from various books or TV episodes.
Last Minute 8th Birthday Party Ideas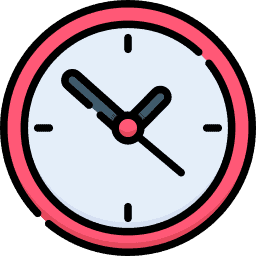 Whether your son or daughter has decided at the last minute that they want a party, or you just haven't had a chance to plan anything, you're in luck. We have 14 last-minute ideas for an 8th birthday party. Guests will never know you threw it together with little time to spare!
29. Backwards Birthday Party
Can't put together an extravagant theme before guests arrive? Set everything up backward and call it a backward birthday party! The birthday boy or girl can wear their outfit backward, and you can serve the food starting with dessert, then main, then nibbles! Silly but effective.
30. Birthday Bingo
Birthday bingo is a great way to entertain guests. Planning doesn't take much time since you can find Bingo sheets online or make your own in a few minutes!
31. Cupcake Decorating
Instead of baking a cake, make cupcakes. Give one to each guest, alongside various toppings, and let them decorate the cakes. This keeps them happy and entertained and takes care of food for the party!
32. Pictionary
Not sure what things to do for a party activity? You can't go wrong with Pictionary! Set up a large sheet of paper or an easel and write a list of prompts. Split the kids into two teams and start playing.
33. Piñata Bash
If you have time to run to the store before the party, grab a piñata. It's an easy but enjoyable way to entertain the guests. Plus, everybody gets some candy before they head home!
34. Head To the Beach
If you live locally to the beach, let nature host your last-minute party. Ask guests to join you there with a picnic. Build sandcastles, hunt for shells, and paddle in the water before enjoying ice cream together.
35. Rattlesnake Tag
This silly game is easy to plan in just a few minutes. The kids all hold hands — the one at the front is the snake's head, and the one at the end is the rattle. The snakehead has to tag the rattle, but the kids cannot let go of each other's hands. Once the head tags the rattle, they move to the front, and the game continues.
36. Choose a Color Scheme
If you're in a rush but still have time to buy decorations, the easiest thing to do is choose a color scheme and stick with it. Choose two colors — preferably the child's favorites — and hang up balloons, streamers, and garlands.
37. Visit a Pizza Buffett
If you don't have time to prepare food, make decorations, or plan activities, take your child and a few friends to a pizza buffet. There will likely be space for reservations, even at short notice, and the kids will love eating the pizza and trying new flavors.
38. Make a Sandwich Platter
Do you need a food idea for a last-minute party? A sandwich platter! Buy some bread and a few different fillings, and get prepping. Cut the sandwiches into triangles and create a lovely display. Guests will never know you threw it together just a few hours beforehand.
39. Sundae Bar
Another easy food idea when you're in a rush is to make a sundae bar. Buy a variety of ice cream flavors and set out a bunch of toppings and treats. Let kids walk around, making their dream ice cream sundae!
40. Hot Dogs
If you're short on time, make a bunch of hot dogs and lay out various toppings on the table for guests to dress up their own hot dogs. This could include lettuce, fried onion, radish, ketchup, barbecue sauce, cheese, coleslaw, and more.
41. Board Game Party
Kids will love playing a bunch of board games together at a birthday party. This is super easy if you're planning a last-minute party. You could also gift your child a new board game that they can surprise guests with during the party!
42. Trampoline Party
If you have a trampoline in the backyard, use it to your advantage. Let your child invite a couple of friends over, and plan out some trampoline games. Kids love games like Monkey in the Middle, lava balls, and dodgeball. As a kid, we used to make up our own trampoline games, which provided hours of fun.
8th Birthday Party Ideas in Winter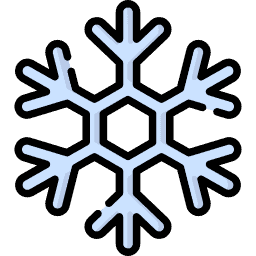 While summer birthdays are a bit easier since you can use outdoor and indoor spaces, winter birthdays can be just as special. If you're struggling to decide how to celebrate your winter baby, we have a list of exciting ideas.
43. Indoor Water Park
An outdoor water park on a hot summer's day is exciting. But an indoor water park is a blast all year round! Kids can entertain themselves, so you can sit back, relax and watch from afar. Or be the fun parent and get involved!
44. Bringing Nature Inside
Your little one might want to get outside in nature, but if the weather doesn't allow, bring nature inside. With tree and leaf-themed decor, a simple white and green cake, and a flower-arranging activity, guests will love the little taste of mother nature, even while indoors.
45. Indoor Trampoline Park
Jump on the bandwagon of indoor trampoline parks! Kids can bounce, play, and run wild inside these thrilling play areas. Usually, you can hire a function room to serve food and open gifts.
46. Up, Up and Away
Fly away to a pretend land with this birthday theme. Create any destination at home, and let kids pretend they're flying there in a DIY cardboard airplane. You can be the air host, providing snacks and drinks before landing somewhere exciting.
Why not keep it a surprise for your child? Set it up in another room, and don't let them in until the plane lands. Good ideas could be a Paris theme, Tokyo, or a tropical beach!
47. Karaoke Party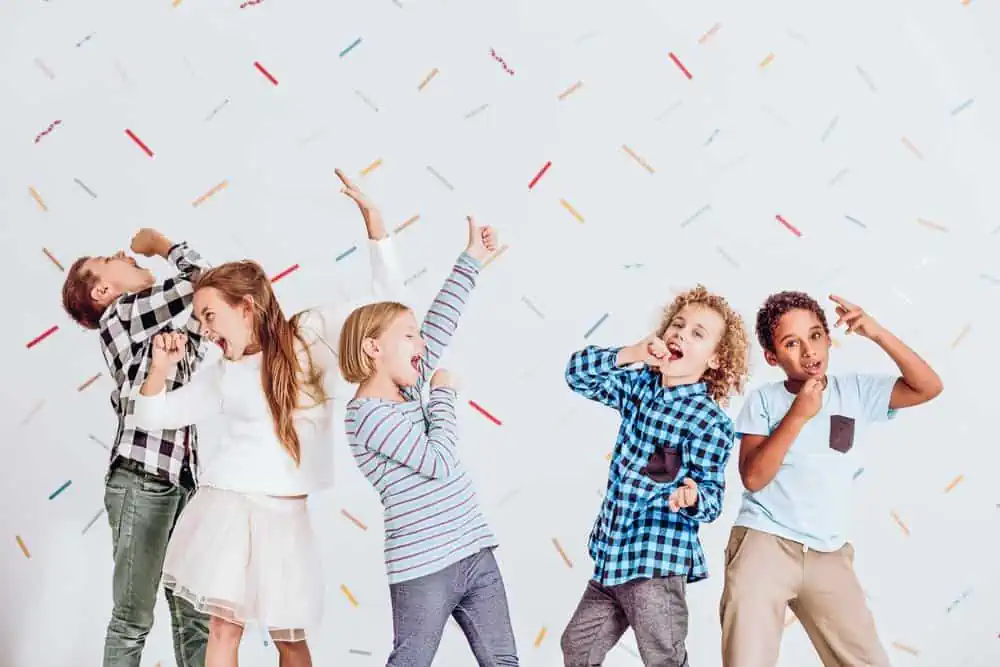 Stay inside with a karaoke party. Ask guests to arrive in groovy clothes, submit a few of their favorite songs, and let them go wild with the music. Serve yummy snacks and cakes, and watch from afar as they sing their hearts out.
48. Indoor Treasure Hunt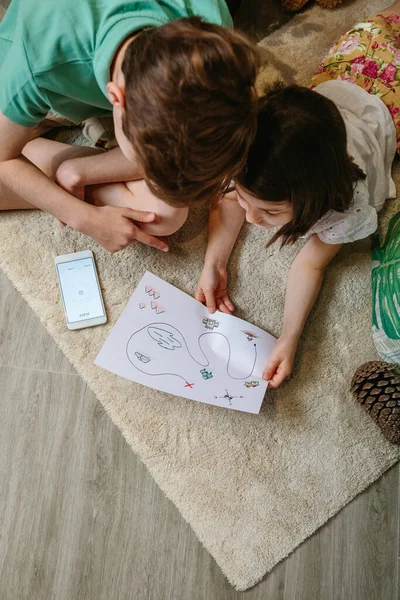 Write crafty riddles for the kids to solve, leading them from one clue to the next until they find the hidden treasure. You can split them into teams for competitive fun or have them working together as a group activity.
49. Hide and Seek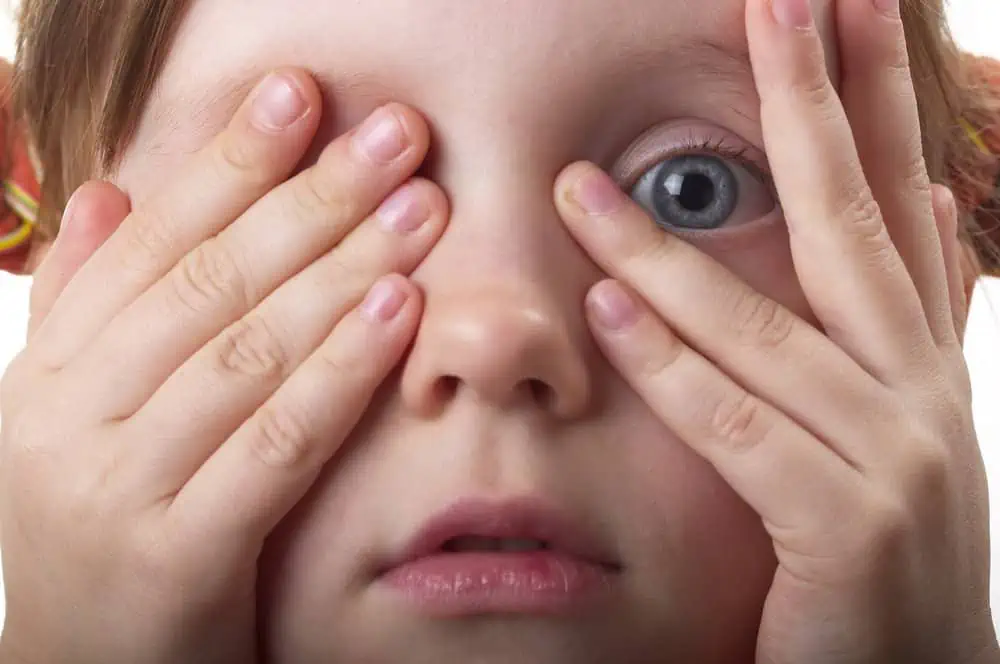 This classic game is great for a kid's birthday party! You can play a few rounds before switching it up to play Sardines. This is where one person hides, and everyone seeks. As each person finds them, they join them until only one person is left searching. They're next to hide!
50. Ice Skating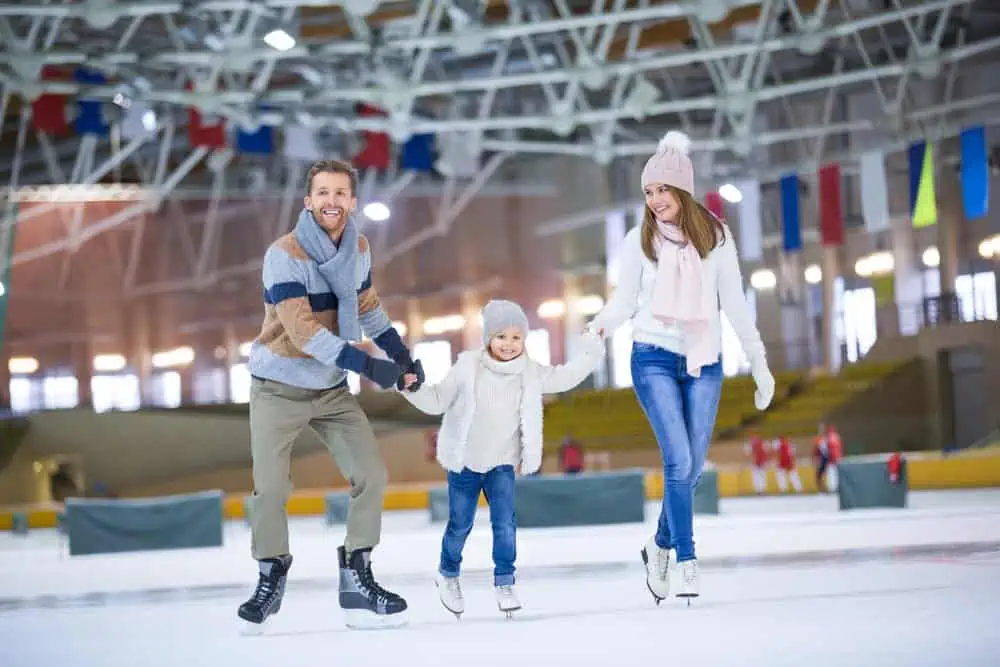 Take your child and a few friends to an ice rink for exciting birthday fun! Whether this is their first time or your child is a pro skater, this will provide lots of laughter. After the skating session, take them out for something to eat — eight-year-olds will be happy with fast food!
51. Sledding Party
Just because it's winter doesn't mean you need to stay inside. If you have enough snow, take your birthday boy or girl out sledding. Invite a few friends and set up a hill-side buffet with snacks, fruit, cake, and hot chocolate.
Top Tip
This also works for skiing, snowboarding, or tubing. All of these winter activities are a fantastic way to celebrate a winter birthday.
52. Movie Night
If it's cold outside, get cozy indoors. Set up a movie with popcorn and a candy bar, and let kids chit-chat through a film or two.
53. Slumber Party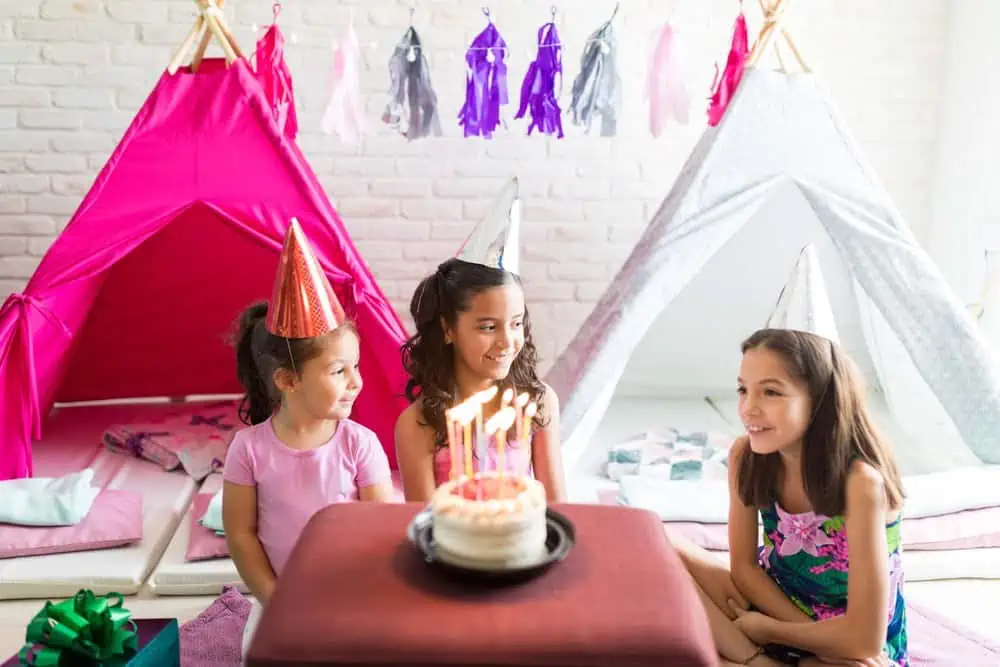 This classic party idea is great for winter birthdays, but it also works at other times of the year! Some kids might be a bit too nervous for a slumber party overnight, so you can turn it into a daytime soiree with cute teepee tents, a movie to watch, and face masks.
54. Arcade Center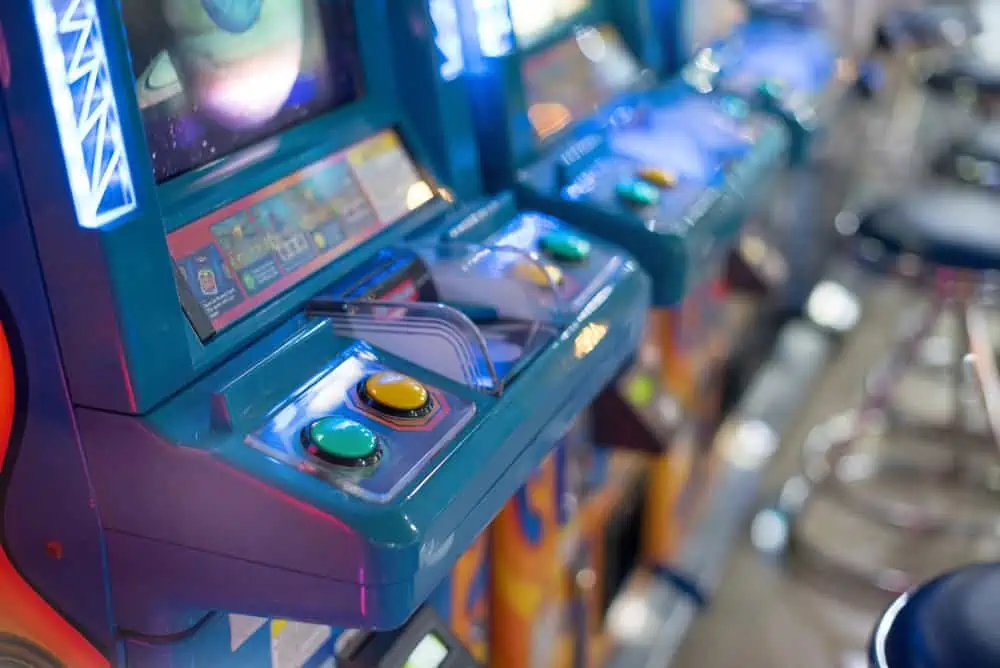 Visit the arcade for an eighth birthday! Give each child a budget and let them go crazy with all the games. Then sit down for a meal in the venue — no mess at home for you to clean up later!
55. Go Bowling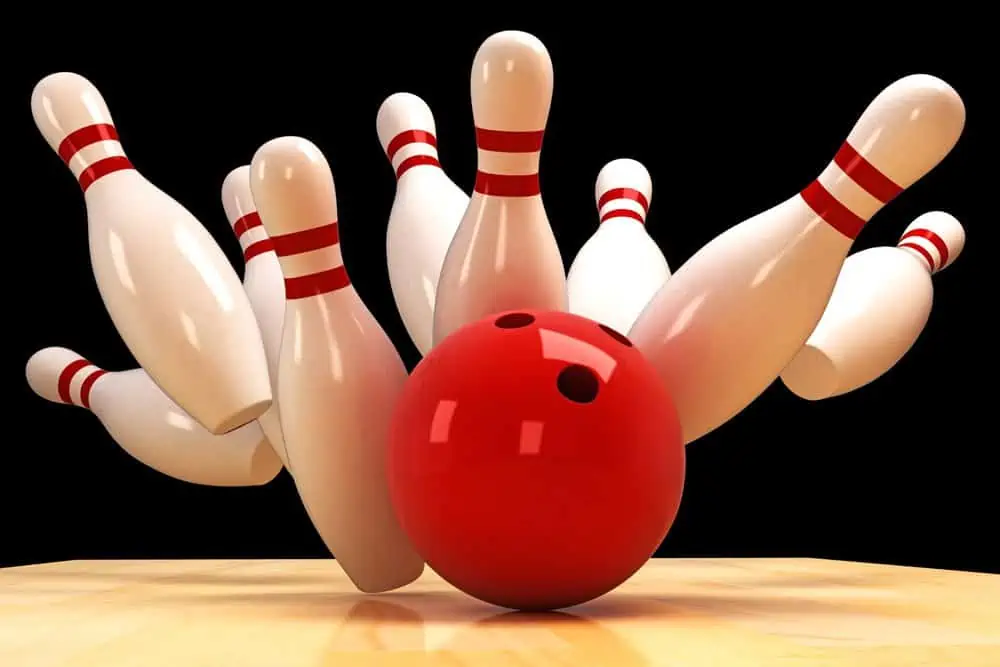 At eight years old, bowling will be super fun and exciting! Let your son or daughter choose a few friends to take to the bowling alley. You can order food there and have the servers bring it to your lane. As for presents, your child can open them at the alley or head back home for gift-opening and ice cream.
How Do I Make My 8-Year-Old's Birthday Special?
Of course, you want to ensure the birthday is a special and successful occasion. To keep it stress-free and running smoothly, here are our top tips.
Make it about them: Ask your child how they want to celebrate. No matter how weird and specific their request is, allow it. After all, it's their special day. I was adamant about a Spongebob Squarepants birthday theme for my eighth birthday party!
Plan in advance: While we have suggestions for last-minute parties, try and leave about one month to plan the party. This involves booking a venue, sorting out food, and buying decorations. Send the invitations out around four weeks in advance to ensure everyone can fit the party into their schedule.
Wrap everything: Wrap each individual item rather than putting everything in a box and wrapping that up. The various presents — large and small — will make the day feel extra special.
Make a birthday chair: Decorate your child's seat at the table to stand out from the crowd. Tie some balloons, garlands, and a birthday banner to it — it's their birthday throne!
Print out photos and play videos: Hang up photos of your child throughout the years, or play some home movies on the television. When guests arrive, they can look through the memories, which is a great icebreaker!
Bake a homemade treat: We don't expect you to make all the birthday food from scratch. But making one or two items can let your little one know how special they are.
Let them skip the chores: Don't ask the birthday boy or girl to help set up or clear up the party. If they want to, that's fine (lucky you). But it's their birthday, so allow them to sit back and relax while you prepare the space.
Throw a surprise party: If you know your child would appreciate it, throw them a surprise party. Do it a few weeks early, so they don't expect it!
Limit the guest list: Depending on the theme and activities, be wise about the guest list. For indoor parties, eight to 10 guests are great. But if you're going bowling or sledding, you might want to take three to five guests instead.
Invite supervisors: Ask a few parents to stick around, especially if you have a lot of kids coming. It will be helpful to have other adults there to keep everybody happy — and behaving!
FAQs
Thank You For Your Feedback!
Thank You For Your Feedback!