A 15th birthday party is a huge deal; your child is entering the realm of adulthood with excitement and anticipation. So planning a memorable and age-appropriate birthday party is essential.
That's why we've curated a list of 40 fun-filled ideas specifically tailored for 15-year-olds. From captivating themes to engaging activities and food options, we've got you covered. Whether you're organizing a party at home or exploring outdoor venues, our guide is here to inspire and assist you.
Parents, join us as we embark on this journey of the best 15th birthday party ideas. Let's make this celebration extraordinary!
15th Birthday Party Ideas
Throw a board game party.
Rent a party bus.
Have a fondue party.
Host a classic slumber party.
Head out on a mall scavenger hunt.
Have a picnic with friends.
Go hiking at a beautiful location.
Make a splash at an indoor pool.
---
They might feel like an adult; you might still view them as your baby, but in reality, they're a teenager. So planning something cool, relaxed, but still age-appropriate is important. Here are 40 amazing ideas that teens will adore.
15th Birthday Ideas for Boys
Let's start with the lads. Here are 10 ideas for guys.
1.

Board Game Party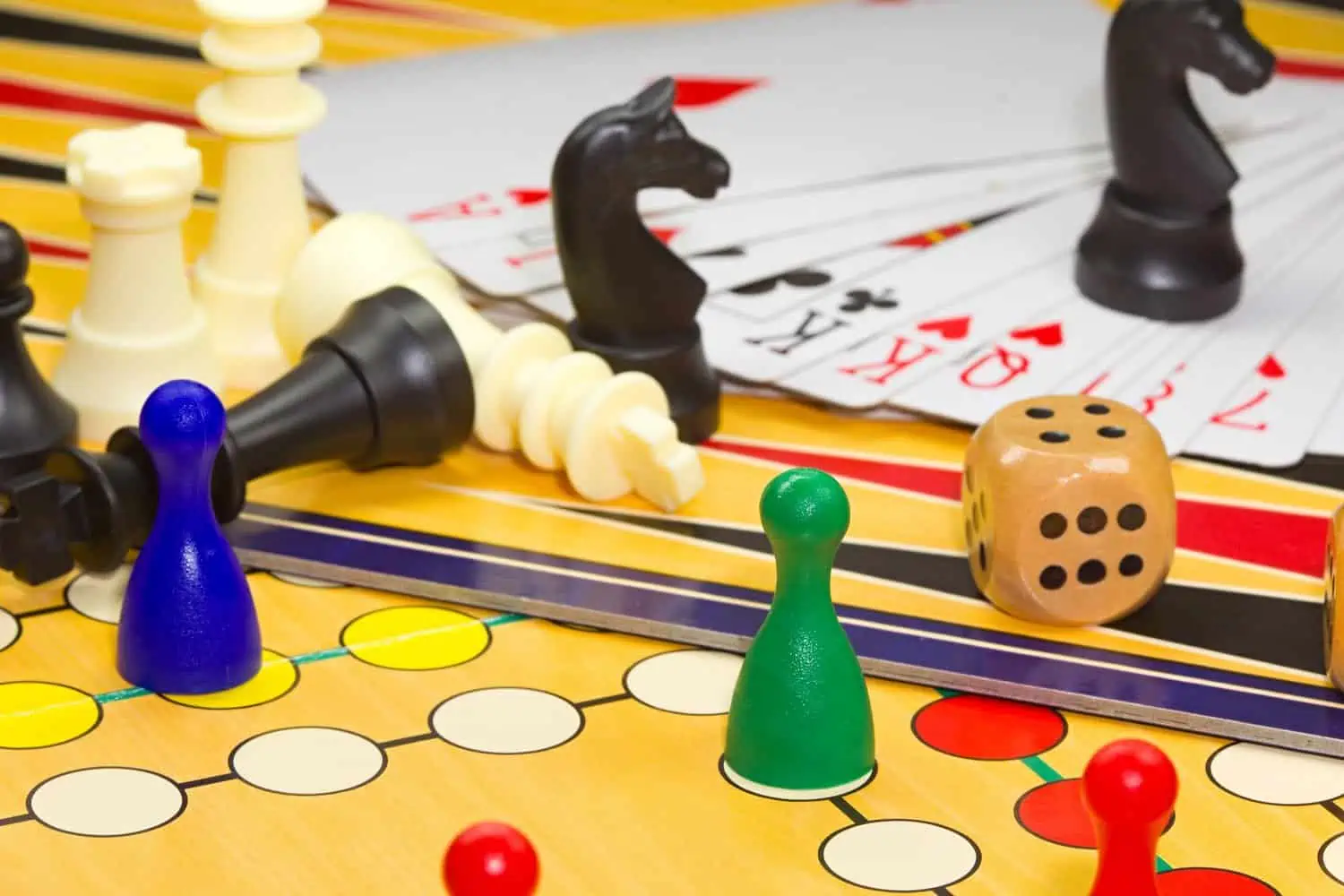 You're never too old for board games. Your son can invite his friends and go head-to-head in all his favorite games. While they play, they can eat pizza, burgers, pasta, and snacks before enjoying birthday cake.
Some exciting games that teens will love include Catan, Pandemic, Codenames, and Left Center Right. But choosing the best game depends on whether you have a small party or an extensive guest list.
2.

Party Bus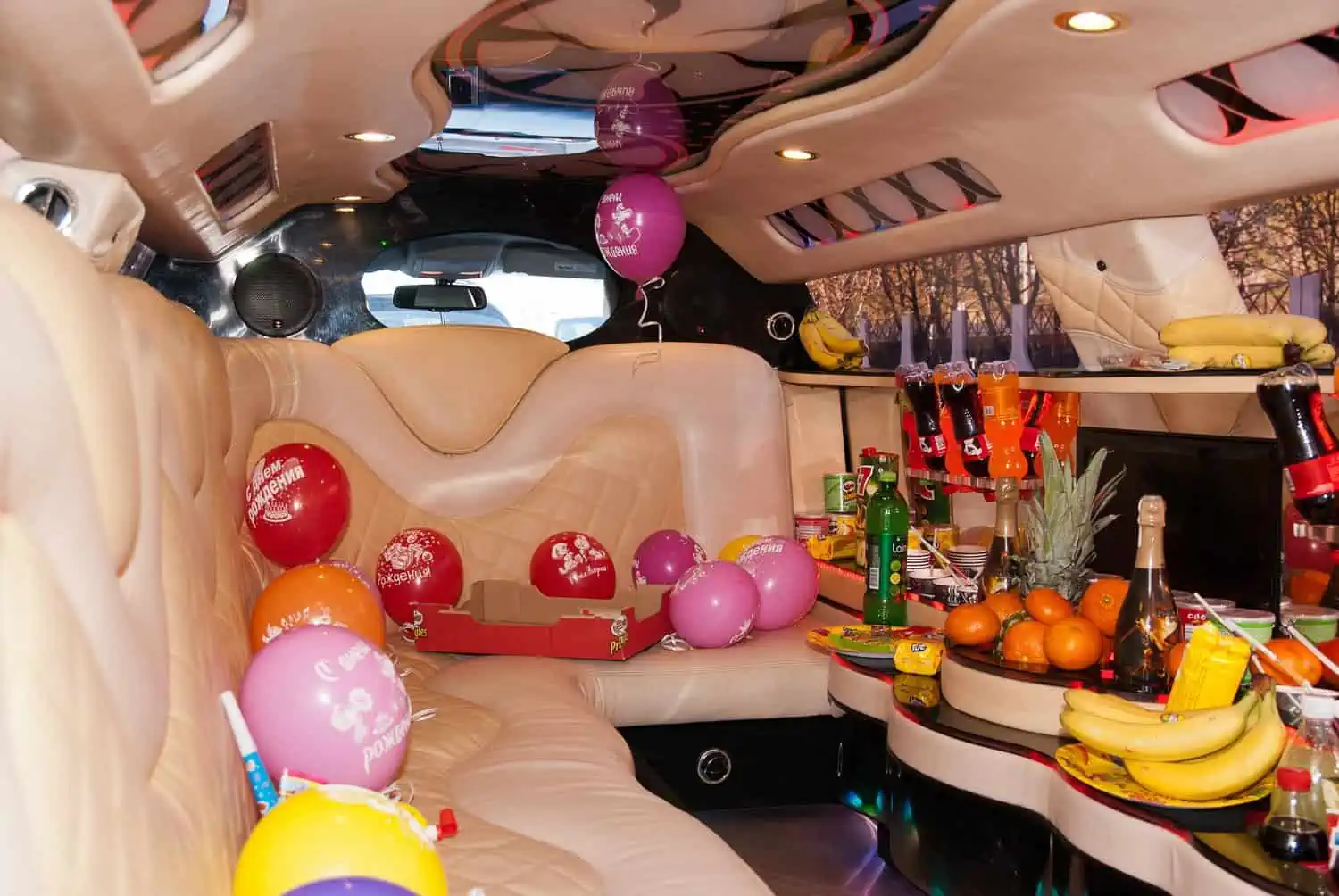 You might think of a party bus as an adult thing, but most companies offer kid and teen packages. Your son and his friends can listen to a DJ set, dance, eat food, drink (non-alcoholic beverages, of course) and have a blast together — in a secure environment.
3.

Backyard Campout

Your son might want his friends overnight, but a slumber party might not entice others to come! Instead, host a backyard campout. Set up a few tents in the yard with sleeping bags, blankets, and a bonfire. The kids can roast marshmallows, watch a movie on a projector screen, and spend time in nature.
4.

Playing Sports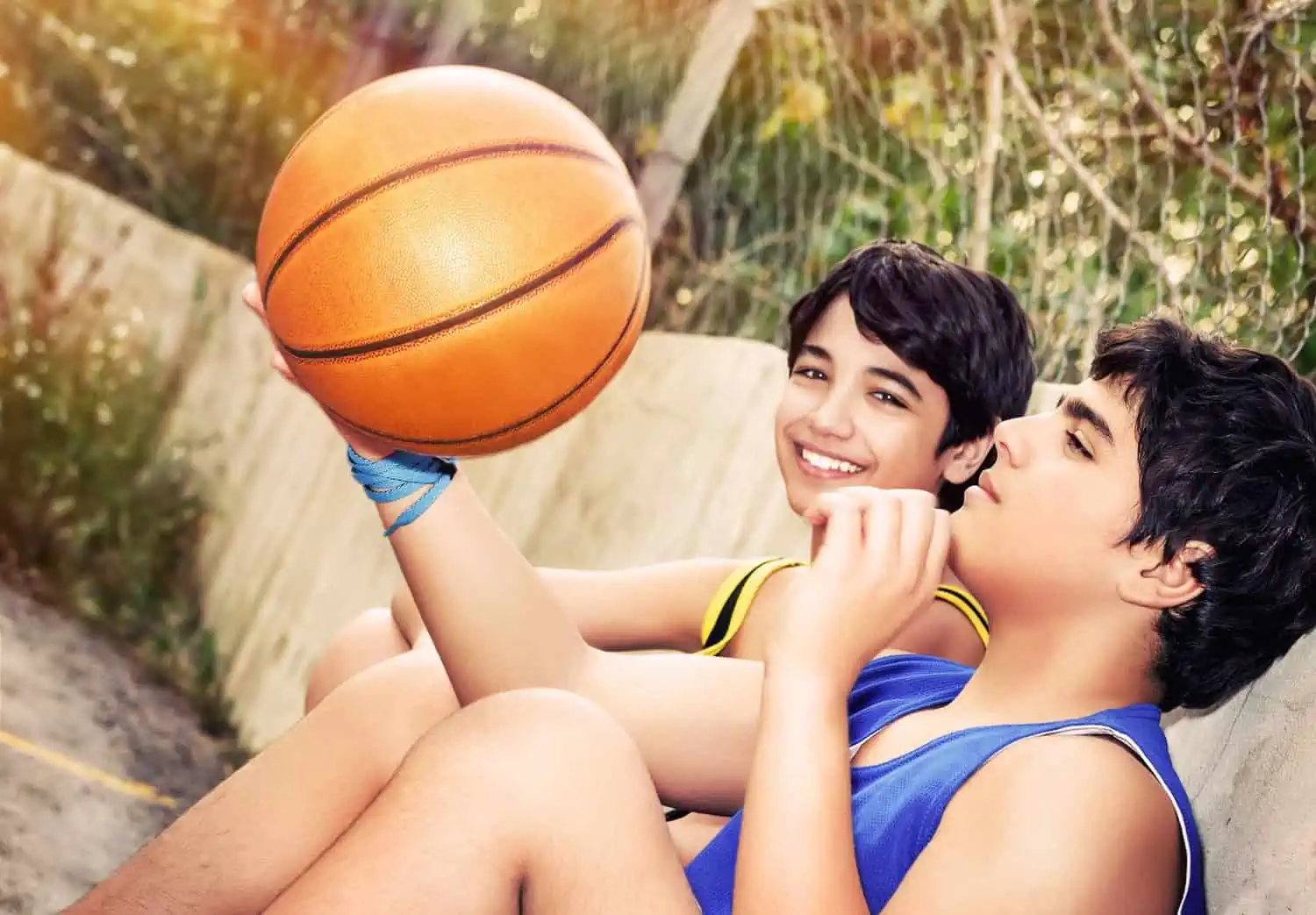 Heading to the court and playing their favorite sport might be enough to make your son feel celebrated. After an intense match, they can enjoy food in the park or from a local fast food restaurant. The great thing about this idea is that there is minimal planning, prep, and clean-up involved for parents!
5.

Glow Party

At this age, kids might want a more grown-up party that involves dancing, mingling, and hanging out with friends. You can host a glow party at home or a glow-in-the-dark studio. With groovy music, luminous decor, and good food, 15-year-olds will rave about this!
6.

Private Film Screening

Turn your regular gaunt to the cinema into a special event by booking a private film screening for your son and his friends. The idea is they get the whole theater to themselves and first-class service from the staff. If there is a new film release he's anticipating, this will mean a lot to him!
7.

Survivor Party

If your son is keen on having a party theme, a Survivor celebration will be so much fun. Decorate with fake grass and leaves, wooden crates and motifs, and tropical details. Play a bamboo relay race, a scavenger hunt around the neighborhood, and other Survival-inspired challenges.
8.

Amusement Park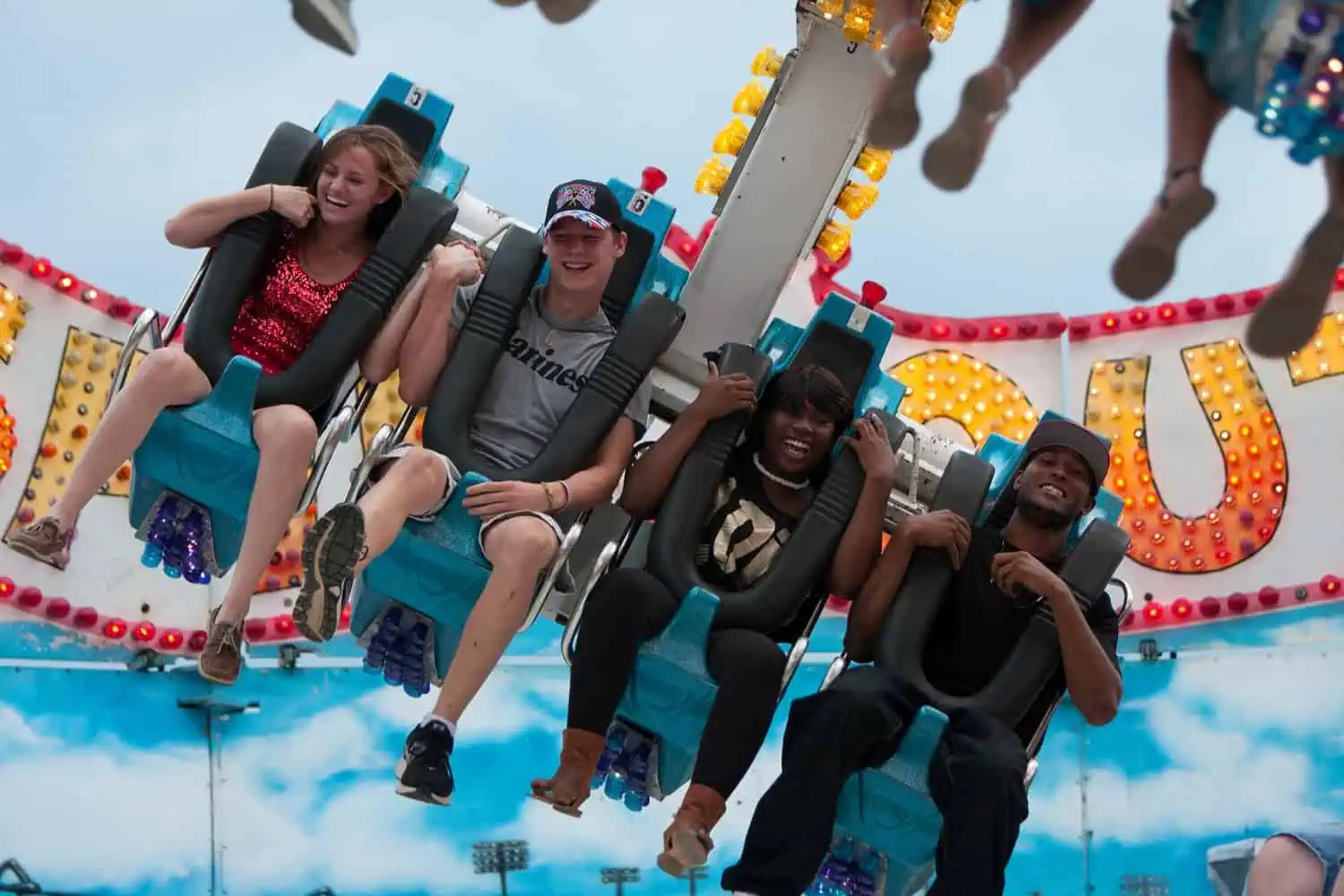 Here's a neat idea for thrill-seeking teenagers! Drive your son and his buddies to an amusement park and let them go crazy. You can sit and relax while they roam the park or take a few friends and enjoy the rides, too.
9.

Museum Sleepover

Did you know some museums host sleepover parties? While these are expensive events, they are a fantastic way to celebrate your son and a friend or two. Places to go include the American Museum of Natural History, the Carnegie Science Center, and The Field Museum, amongst other venues.
10.

Fondue Party

If your son wants to hang home with his buddies, but you want to make the day special, a fondue party will be a massive hit. This unique experience creates a grown-up element to the get-together, while the party food will suit kids with all different tastes.
15th Birthday Ideas for Girls
We've put together a list of 10 lovely ideas for celebrating your daughter's 15th birthday.
11.

Slumber Party

First up, of course, is a slumber party! Girls this age still love a sleepover. She and her friends can watch movies, do face masks, play games, or just hang out until the wee hours of the morning.
12.

Renaissance Faire

If your daughter's birthday is during Renaissance Faire season and she loves this outing, what a swell way to celebrate. She and her friends can dress in gorgeous Renaissance gear and head to the fair, where they can enjoy shows, festival food, and more Medieval fun.
13.

Karaoke Party

For music-loving teens, a karaoke party is a fun way to feel more grown-up on their 15th birthday. Whether you're hosting at home or hiring a venue, your daughter can invite all her friends — boys and girls — before they enjoy a night filled with their favorite songs.
14.

Pottery Class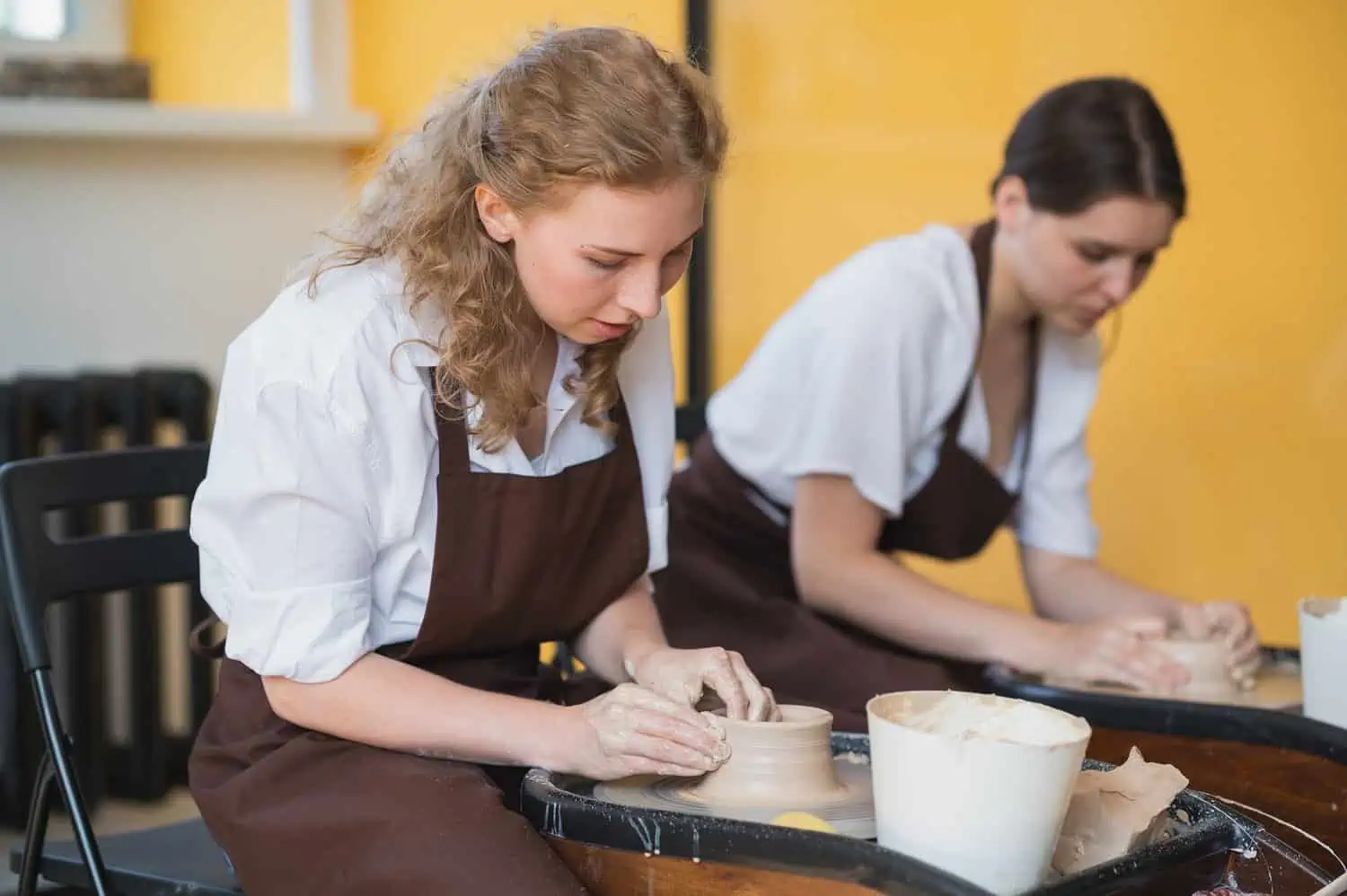 A pottery class is a brilliant way to bond with friends and provide a party favor for everyone in attendance. Your teen can try a new skill while hanging with her best friends and making a beautiful keepsake together.
15.

Mall Scavenger Hunt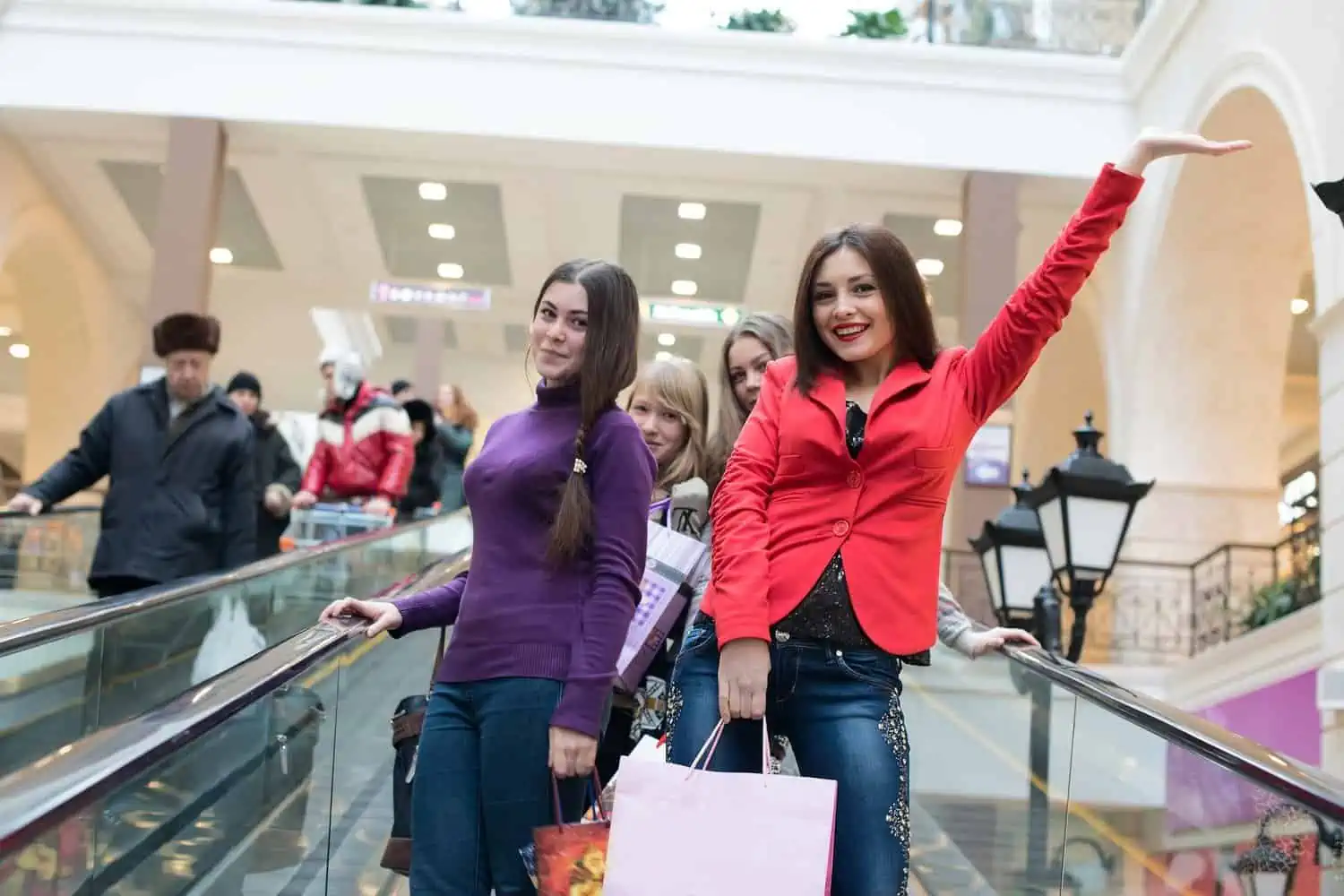 A mall scavenger hunt is an excellent way to please your daughter if she wants to head to the mall, but you don't have tons of money to split between friends. Instead, they have to search for items in the mall, taking photos of them as evidence. This could include a picture of a friend wearing high heels, something with a dog on it, a BOGO sale sign, and more.
Split them into teams for a more competitive approach!
16.

Spa Party

Fifteen is a stressful age. Help your daughter unwind with a spa party. She might want to head to a real spa for a dip in the pool and a massage. But if you'd prefer, you can host at home with face masks, relaxing music, mocktails, and a manicure for each friend.
17.

A Day Trip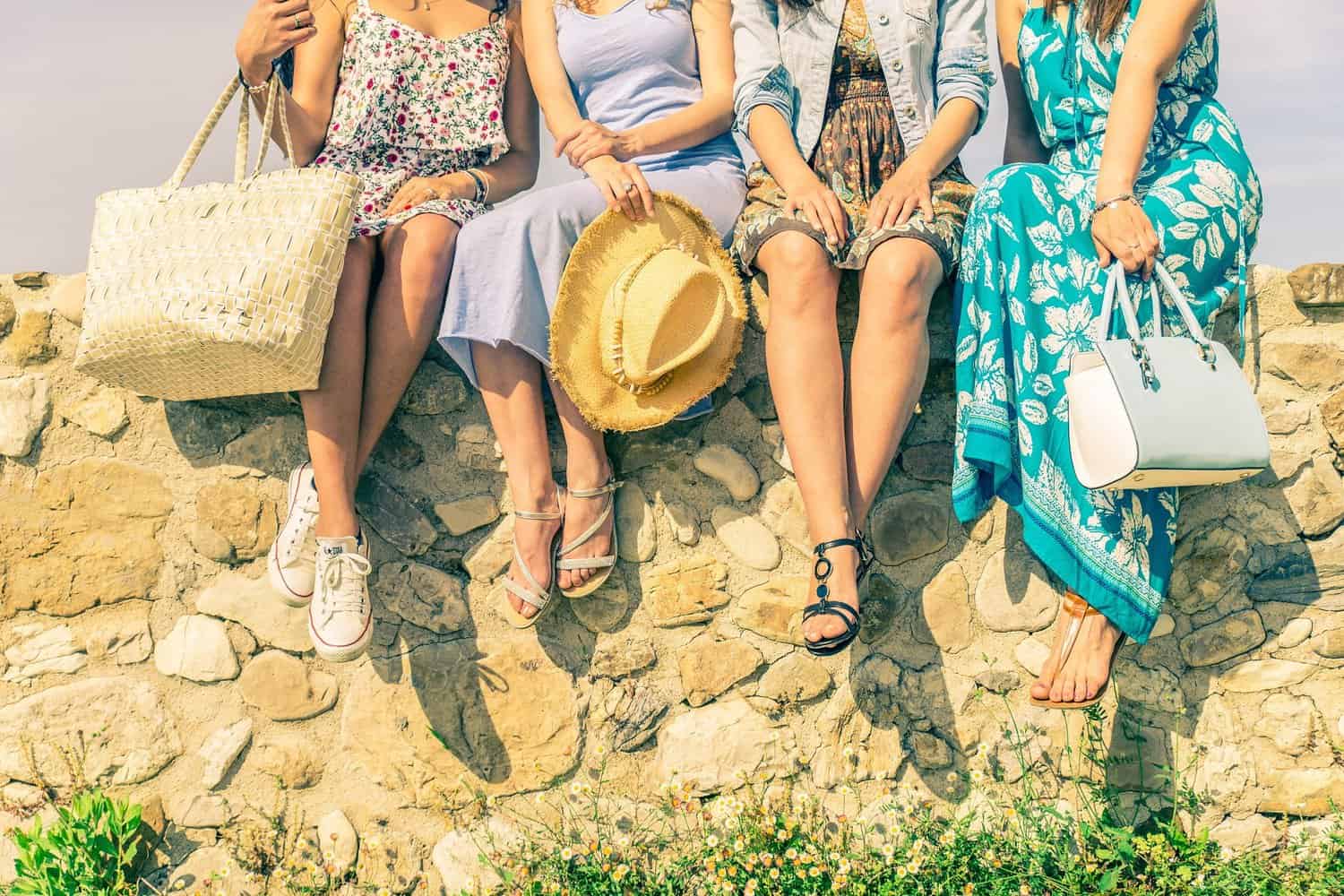 Is there somewhere your daughter desperately wants to go with her friends? Perhaps she dreams of the beach in summer or visiting a nearby attraction. Drive her and a few friends to their preferred destination and let them wander around, exploring their chosen corner of the world.
18.

Picnic Party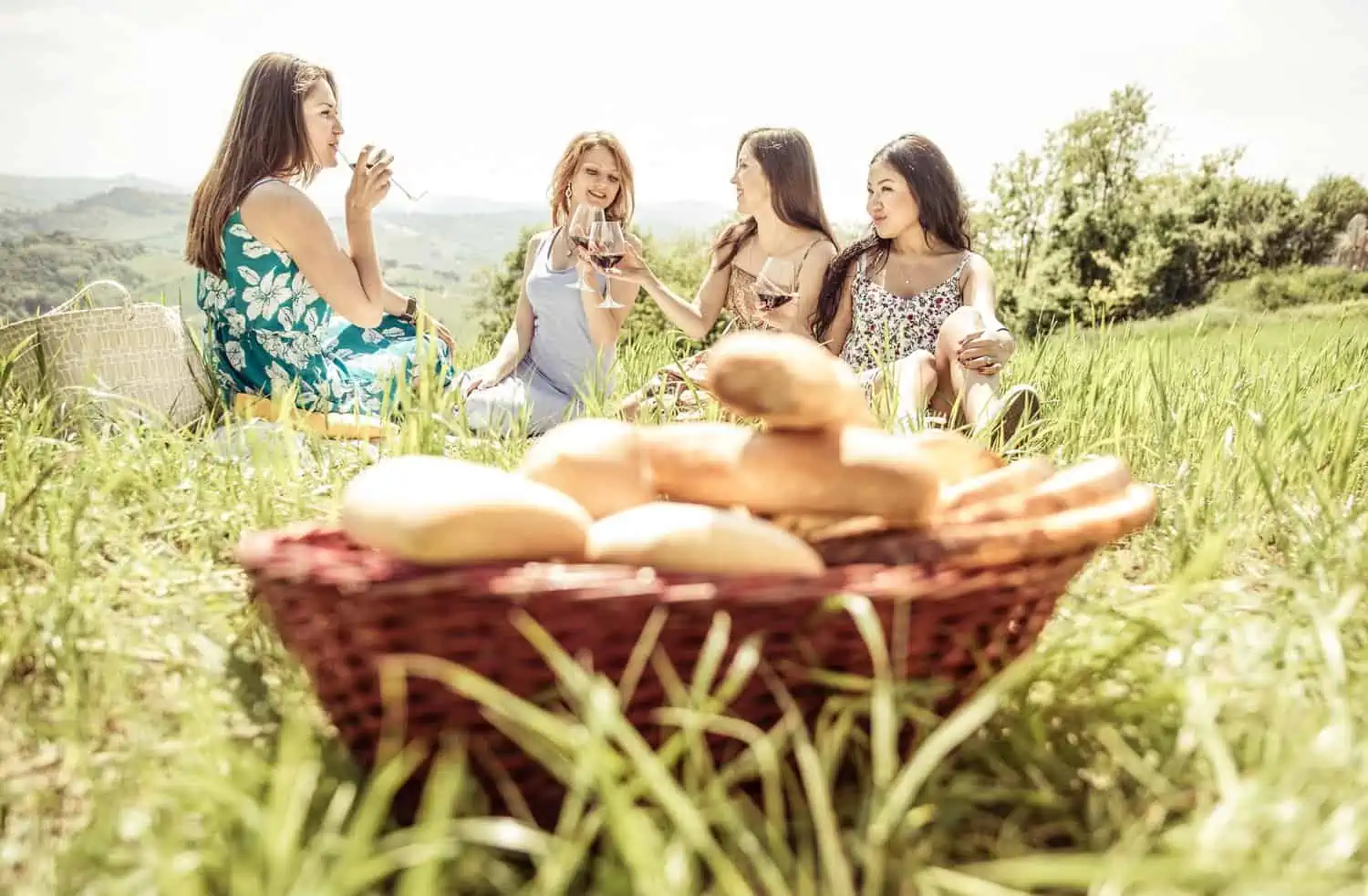 When the weather is nice, there's nothing more sweet than a picnic with friends. Your daughter can head to the park with a few buddies and a special picnic. This is also a fun and safe way for her to enjoy a chaperone-free party.
19.

Mocktails and Ice Cream

Host at home with elaborate mocktails and an ice cream bar. The girls can customize their drinks and sweet treats before hanging out together. You can operate the bar, ensuring everything is running smoothly.
20.

Go Hiking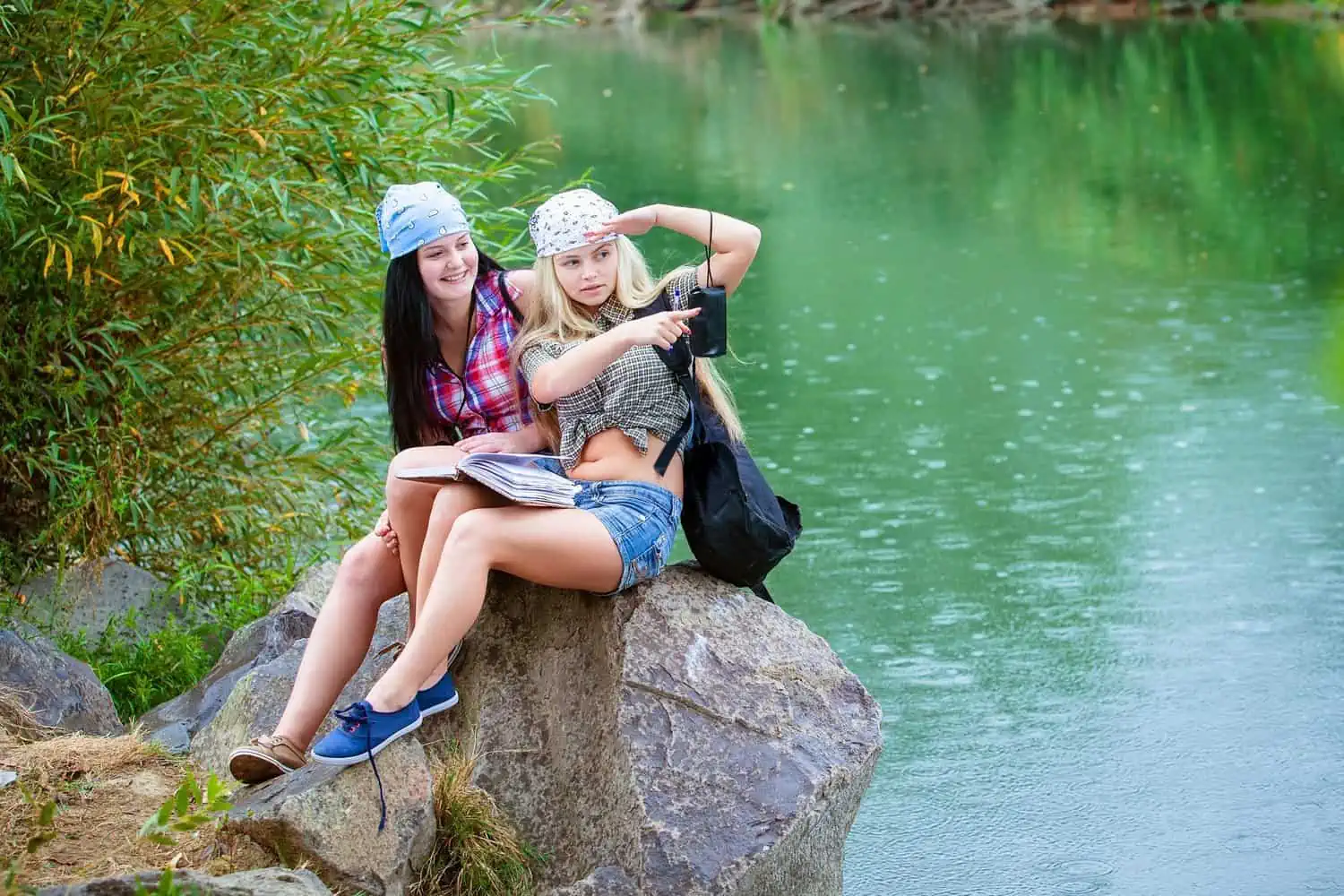 Does your daughter love the great outdoors? Pick a beautiful hiking spot, and your daughter can hit the trails with friends. It's a good idea to join them for safety reasons. But bring a pal so you have somebody to chit-chat with during the hike.
15th Birthday Party Ideas in Winter
Are you wondering what to do for a winter birthday party? Don't let the cold weather and the frosty air stop you from planning a tremendous celebration for your teen.
21.

Zoo Sleepover Party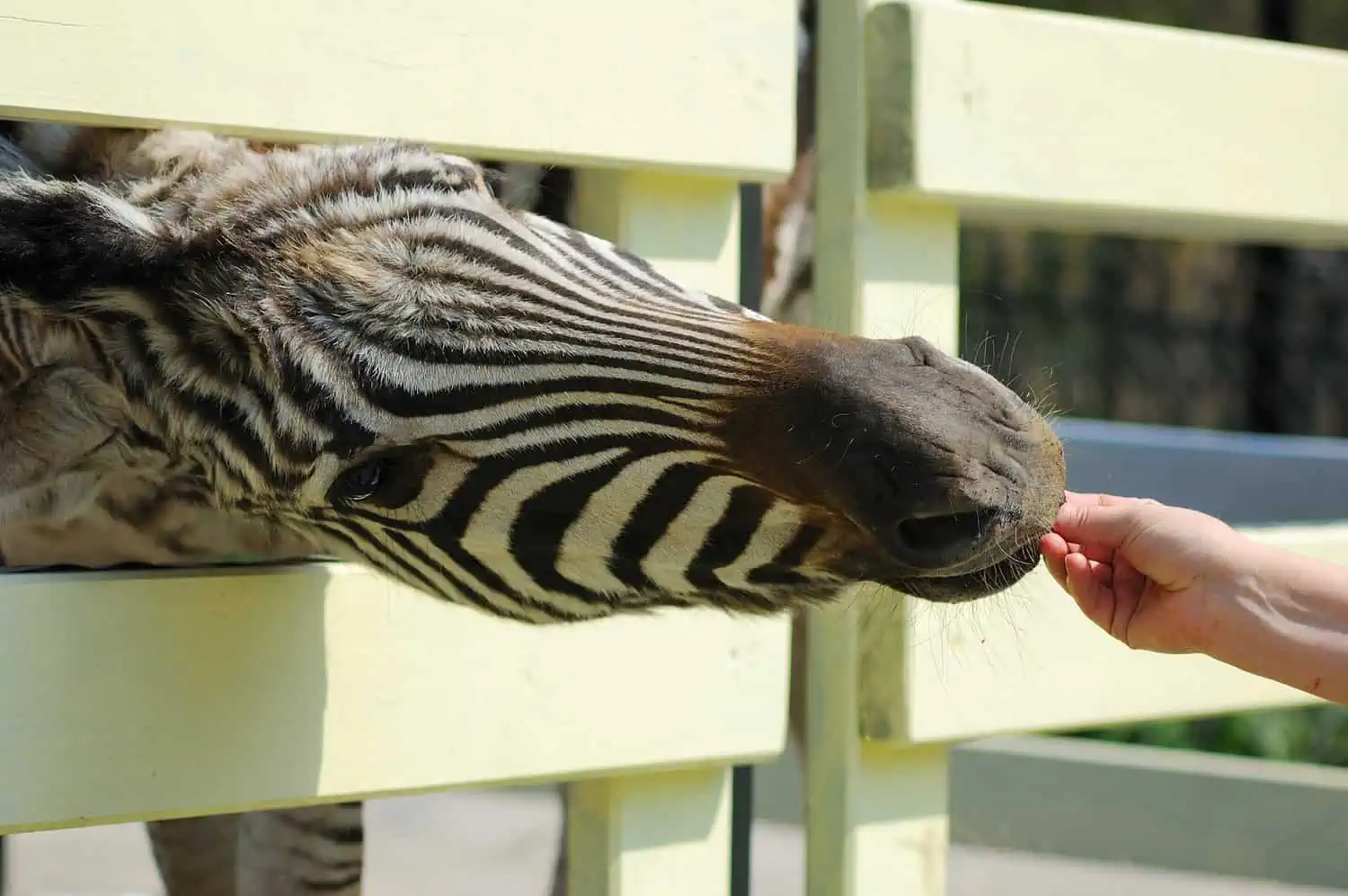 Museums do sleepovers, but so do zoos! Many places have space for hosting private birthday parties. Kids can visit the animals before playing games, having food, and spending the night near zebras, giraffes, and more!
Places that host zoo sleepovers include Lincoln Park Zoo, Seaworld Orlando, Smithsonian's National Zoo, Busch Gardens Tampa Bay, and more.
22.

At-Home Bake-Off

Get cozy at home with a bake-off party. Each kid brings a recipe and their ingredients. Set up a space for each child to get to work before taking turns using the oven to bake the goods. This might take a while, but they'll have so much fun making sweet treats and judging each other's creations!

We love this idea because while it works in December, it's also fun in July! So you can use it as inspiration all year round.
23.

Murder Mystery Party

These parties are insanely hilarious and loads of fun! You can buy a kit with a script, like this one from Broadway Murder Mysteries Store. Delegate a character to each guest. They must arrive in costume before receiving their script and following the instructions to play the game.

You can decorate the house with candles, spooky motifs, and other mysterious details. Provide a fancy dinner for your child and friends and listen to the hilarity as they try and pin the blame on each other.
24.

Indoor Skydiving

Knock something off your child's bucket list while celebrating their 15th birthday party. Indoor skydiving is an incredible experience; your child will love sharing it with a friend. After the event, take them to grab a bite to eat at their favorite restaurant.
25.

Hit the Arcade

When it's cold outside, you can rest assured everyone will warm up at the arcade. The teens can run around playing arcade games, bumper cars, drinking slushies, and maybe even bowling. There is so much to do at an arcade, and it's loads of fun for teenagers.
26.

Chilled Hangout

An unstructured, chilled house party is sometimes all a 15-year-old wants. Pizza, a movie in the background, and soda are enough to create a special night. With the addition of gifts, cakes, and some balloons, you have yourself a fantastic party.
27.

Visit a Restaurant

At this age, my friends and I were starting to enjoy going out for a meal. This is a great age to book a restaurant for your child and drop them off to enjoy a meal with friends. It doesn't have to be anything fancy!
28.

Indoor Pool Party

Find a lovely indoor pool to host your child's party in winter. If you can find one with a function suite for eating a meal together and opening gifts, this will complete the celebration.
29.

Tour a Chocolate Factory

A chocolate factory tour isn't just for the movies! There are real chocolate factories that will provide a scrumptious tour. Not only can kids try different sweets, but they'll learn all about where chocolate comes from and when it originated. See if you can find a chocolate factory local to you.
30.

Ice Skating

Celebrate during winter with an icy activity! This can be sledding, snowboarding, or skiing, but we think ice skating is super fun as it works for all abilities! Plus, you can find indoor and outdoor rinks, which gives you more options depending on the weather.
Places To Go For Your 15th Birthday
Don't want to stay at home? No problem. Here are 10 ideas for things to do with friends outside the house.
31.

Pro Sporting Event

For sports-loving teens, a pro or college sporting event will make for a terrific birthday outing with friends. Whether that's basketball, volleyball, or another sport, your teen will flip over this excellent idea. Complete the outing with a budget for snacks and drinks during the game.
32.

Waterpark

A waterpark is a total splash for kids, teens, and adults! There are so many unique options for both indoor and outdoor water parks. Teens will have a blast running around, zooming down thrilling water slides, and enjoying a bite to eat to refuel
33.

Let's Go to the Beach

Catch a wave with friends at the beach. Your child can chill, sunbathe, and enjoy a picnic before dipping in the sea at sunset. If your son or daughter would rather you weren't there, make sure to send them to a beach with lifeguards and other safety measures.
34.

Paintballing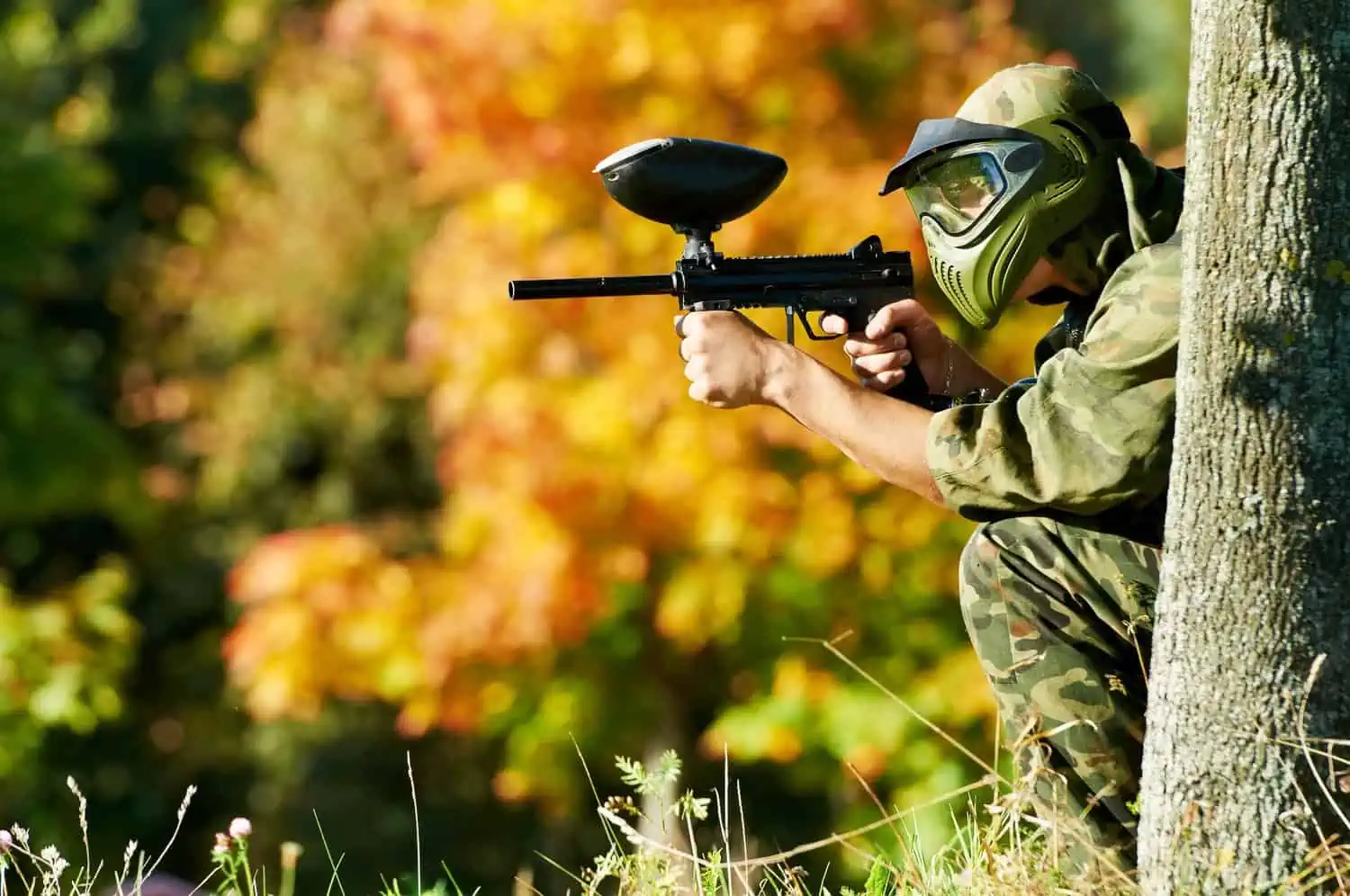 Head to your local paintballing site for a battle between buds. While this may not be the most budget-friendly idea, 15-year-olds will love this idea. After the paintballing fight, head to a restaurant to grab a bite to eat.
35.

Indoor Climbing Center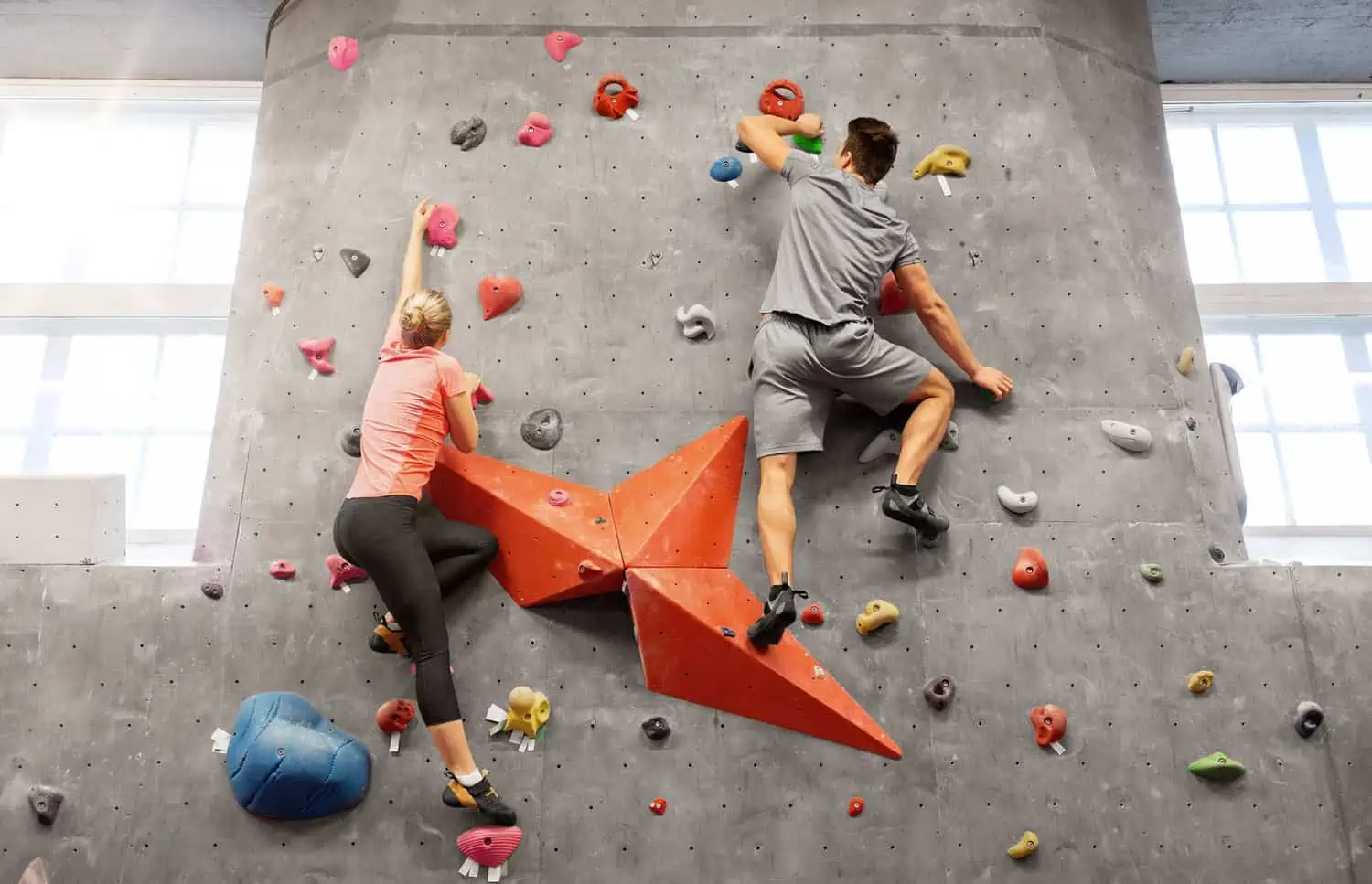 This fantastic activity is great for teenage kids. Whether your child is an experienced climber or wants to try something new, this will provide hours of fun. Once everyone is wiped out by the wall, head to a restaurant or fast food chain for a meal.
36.

See a Show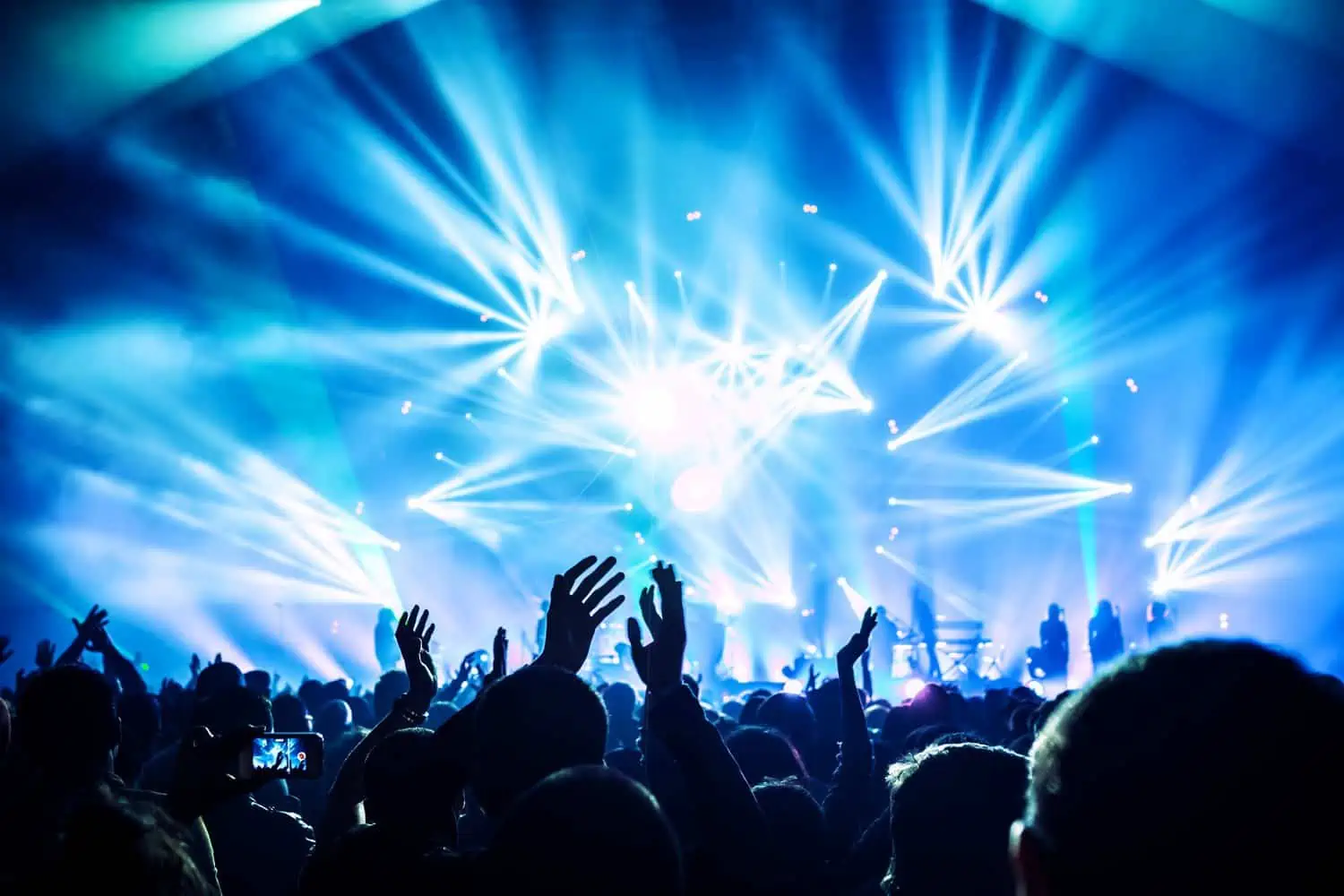 This is a great age to introduce your child to the wonderful world of concerts! Whether you're taking them to a music gig or a theater show, your child might love this fancy outing with friends.
37.

Indoor Trampoline Party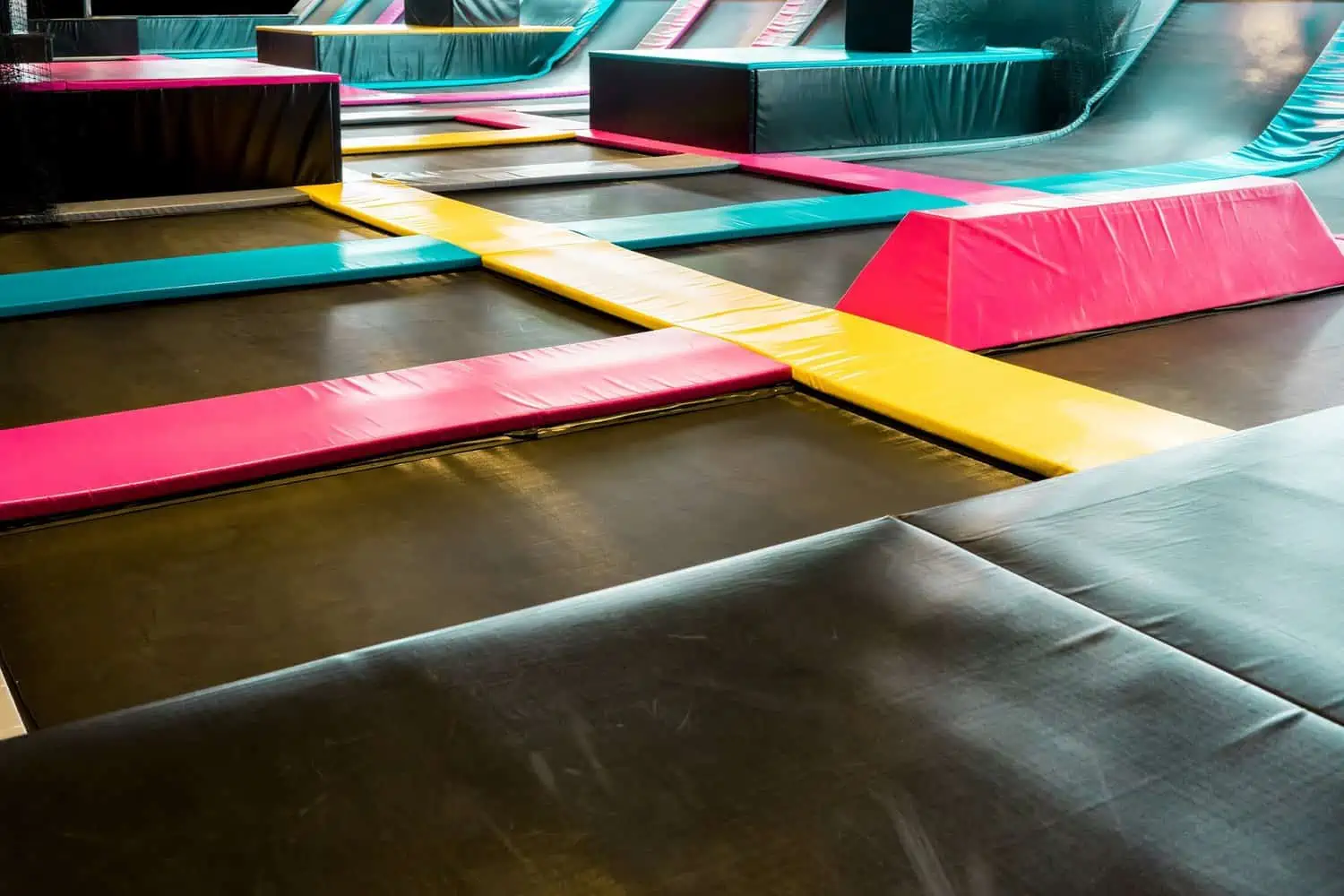 Trampoline parks are a hit with teens. Honestly, adults love them, too! These centers boast wall-to-wall trampolines, foam blocks, and other bouncy obstacles. Many areas have a function room, too, so you can pause for a rest, a bite to eat, and opening presents.
38.

Bowling Alley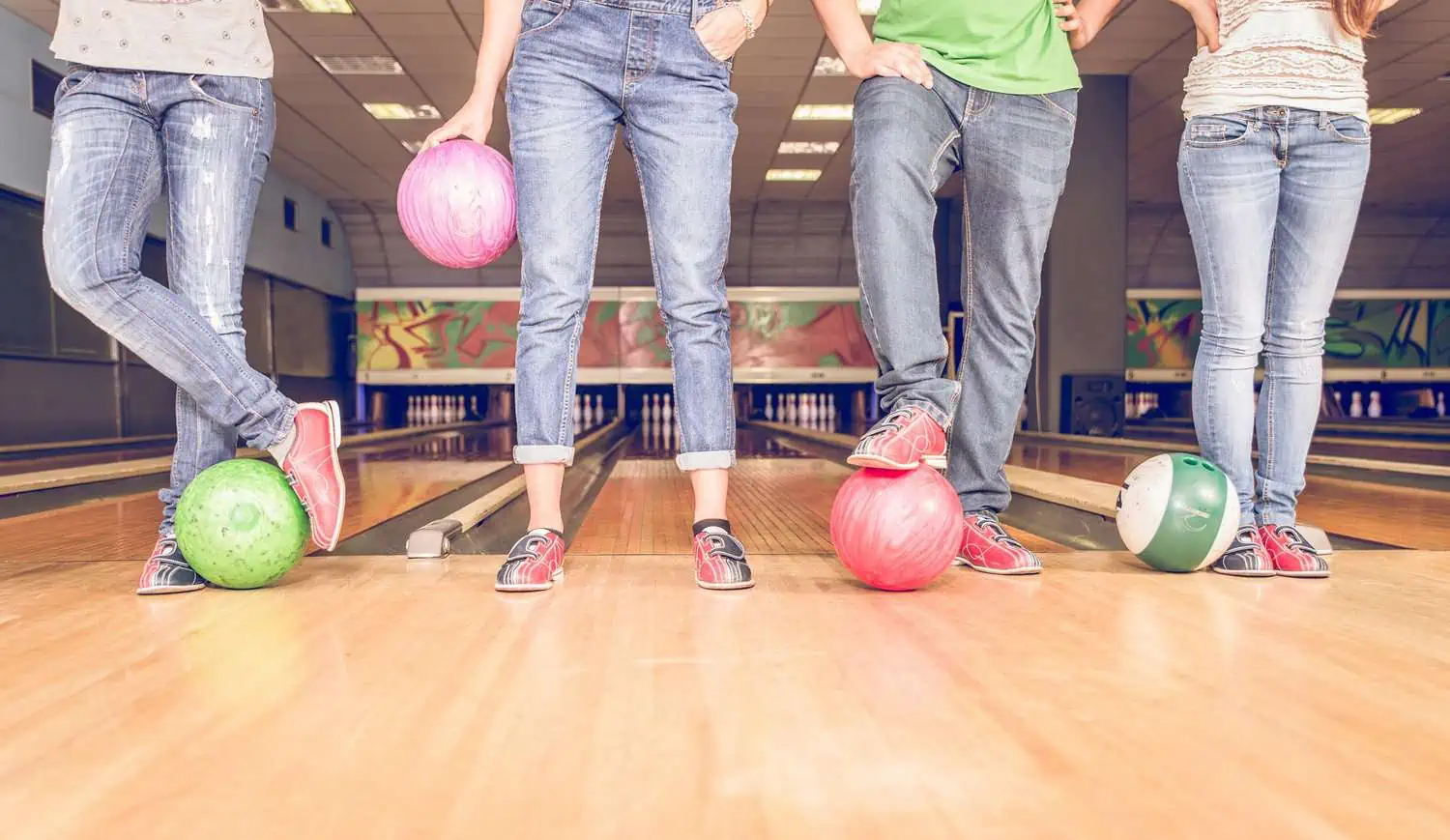 Get out of the house and hit the bowling alley! This is a fantastic party idea whether your child invites one friend or 10. Split them into lanes and order some grub to snack on as they compete. This is a simple idea that takes minimal prep from you!
39.

Escape Room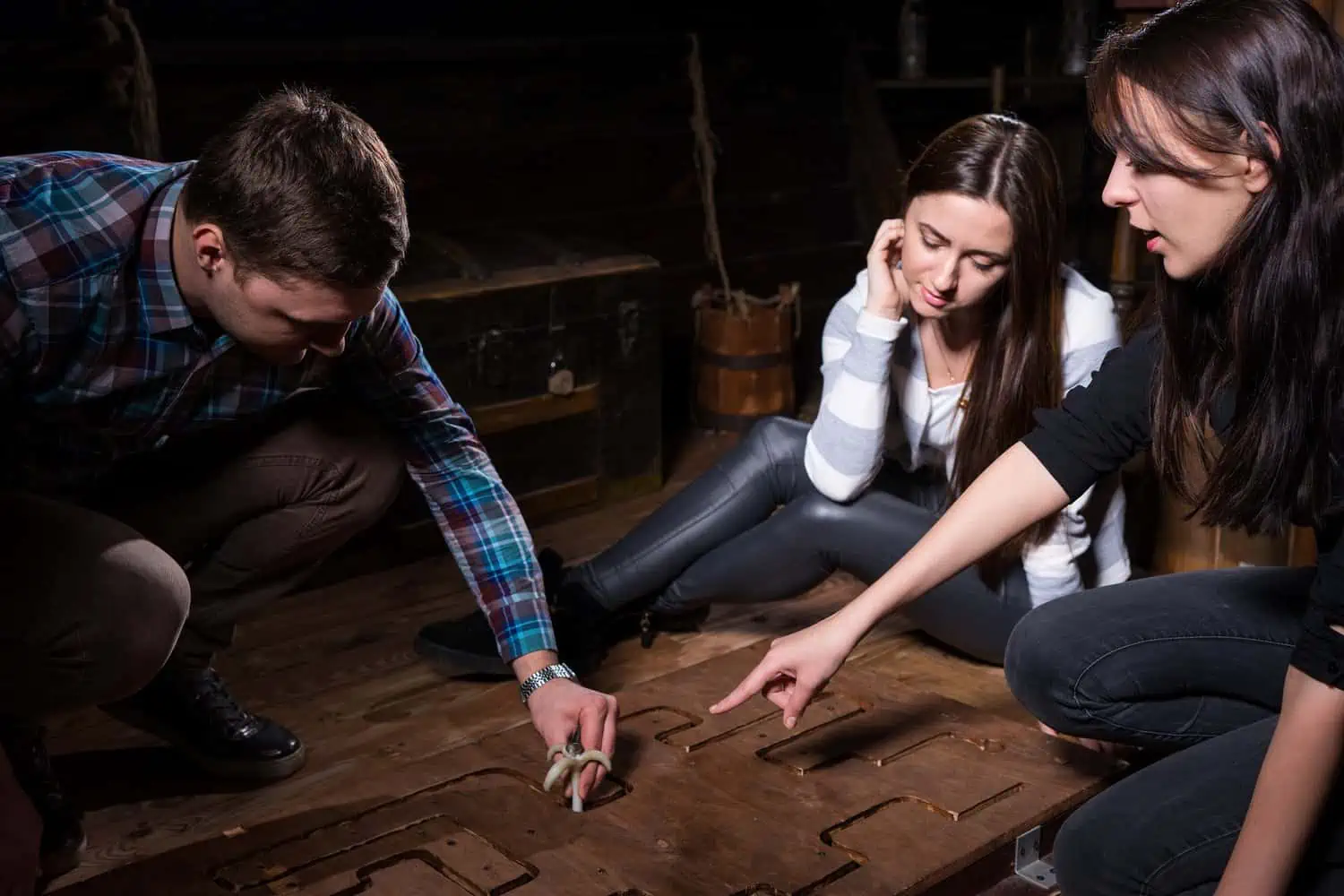 Can your child and friends solve an intense puzzle as they attempt to escape a locked room? There are lots of escape rooms dotted about the country, so you're sure to find one local to you. Not only is this a fantastic way to celebrate a birthday, but it's also a great bonding experience for friends.
40.

Crafts Store Birthday Party

Craft stores, like Michael's, host birthday parties that are great for artsy teens. When you book, you'll choose a project, such as pottery, painting, or making jewelry. The store will provide aprons, an instructor, supplies, and even goody bags.
Why Is a 15th Birthday Special?
In many Latin American countries, girls celebrate their Quinceañera, which marks their transition from childhood to adulthood. It usually consists of mass at church to give thanks to the birthday girl. She typically wears a ball gown and has a bouquet to match.
The guests will gather in an elegant party venue with flowers, balloons, and more decorations. People will eat together and dance — this usually goes on for hours!
If you don't celebrate a Quinceañera, the 15th birthday doesn't have much meaning. It's the 16th birthday that really matters!
How To Throw a Fun 15th Birthday Celebration
Below are some useful tips for ensuring the 15th party is a success:
You're still the host: Even though your child might want you out of sight, you're still the legal host. Your child can get involved with planning and prepping, but you have a duty of care to ensure the partygoers are safe. So make sure you are nearby in case of emergencies, drama, or other issues.
Make a strict guest list: It's crucial that once they choose their guest list, the invitations aren't shared digitally across social media. The last thing you need is hundreds of teens showing up at your home!
Have backup activities: Even if your child has asked for a chilled hangout at home, have a few activity ideas in case you notice that people seem bored. This is unlikely, but it will be handy if you have something prepared that your child can surprise guests with.
No drugs, alcohol, or smoking: Realistically, kids might have started experimenting with substances. Keep a close watch to ensure no access or tampering with substances at the party.
Have enough food: Teenagers eat a lot! So make sure you have more than enough food. You don't want to run out halfway through the party.
Make sure everyone has a ride home: Make sure parents or a responsible adult is collecting your child's friends. If anyone seems stuck for a ride, make sure they get home safely or can hang at yours until that's possible. Don't let teens find their own way home.
Don't upset the neighbors: If you're having a dance or karaoke party at home, ensure you keep the noise levels respectable. If the party goes past midnight, ensure the music is turned right down. Otherwise, you could get a surprise visit from the police!
Let your teen make decisions: While you're the host, your teen is old enough to decide what they want. They can choose the location, decorations, invitations, and food.
Should parents stick around?: This depends on the location. If you're hosting at home or a large theme park, you must stay near the partygoers. But you can drop them off and leave if they're going to the movies, a restaurant, or another public place. Just make sure you have a plan to collect them later and get everyone home safely.
Be cool: Don't do anything to embarrass your child, like showing baby photos or making a speech. At 15, this won't go down too well!
FAQs
---
Thank You For Your Feedback!
Thank You For Your Feedback!