Pool parties are an excellent way to celebrate birthdays, graduation, or just to break up the long hot days of summer. However, coming up with a theme or ideas for invitations, decor, and food to link with your theme can be time-consuming.
To help you out, here are our mom's favorite pool party ideas for kids.
Key Takeaways
Choose a pool party theme such as beach, character, sports team, water wars, or color combos for better planning and coordination.
Create unique invitations with themed cut-outs, inflatables, free software, or pre-party favors to excite guests about the event.
Decorate the party area with affordable and reusable items like beach ball arches, pool noodle garlands, jellyfish lanterns, or flip-flop signs.
Serve party food that is easy to prepare and matches the theme, such as Rice Krispie treats, fruit kebabs, or other colorful treats.
---
Pool Party Theme Ideas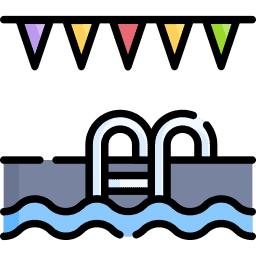 Begin with a theme, and you'll have a starting point on which to base the rest of your pool party planning. This can be as simple as having a color scheme to dye drinks, decorate food and choose decor.
Some of our favorite pool party themes are:
1.

A Day at the Beach

We're huge fans of beach-themed pool parties because it's straightforward to pick up decor, accessories, and other items at dollar stores. It's also easy to pick them up online.

Think of things you take to the beach like towels, beach balls, and floaties, then build your party on those. You can also use items that feature sea creatures found at the beach, such as starfish or jellyfish.
2.

Characters

If your child has a favorite character such as Moana or Spongebob Squarepants, you can capture that adoration with a party theme.

This is an excellent tactic for making the most of your budget. You can choose basic, more affordable, non-character items for most decor and add a few things such as a character cake.
3.

Sports Team Party

If you have a child in sports, build your pool party theme around the game or activity they love.

A quick Google search of "[your sport] foods" will throw up dozens of cute or clever party foods with which to build out your party. Another search for printables will often give you plenty of ideas for signs and labels for your food and drink.
4.

Water Wars

Pool party themes can lean toward the pretty or the fancy. When you have kids who are more muddy and dirty, then a water-wars-type party is a great option.

Begin by finding some affordable water pistols and build the colors for the rest of your party from there.
5.

Schools Out

Not every pool party is a birthday party, and this Schools Out theme can easily be adapted for a general pool party to break up the long stretches of summer break.

We particularly like the idea of prepping a lunch box for each child to grab and snack from. This prevents the quieter kids from missing out on all of the good stuff when they hang back at snack time.
6.

Color Combos

The most simple pool party theme is color. Choose two or more complementary colors and use them as the basis for all of your decorations, food, and party props. Breaking up the colors with some white accents will help to stop them from becoming overwhelming.

We find that going to the store and finding a fun color frosting works well, as this makes it easy to create food for your theme.
7.

Under the Sea

You can easily create an Under the Sea pool party.

Lots of blue and green streamers give a watery look to your party area, and blue and green partyware carries the theme through to your decorations. Scatter plastic seashells and cute fishes for a pretty look, or add rocks and sharks for a less cute look.
Invitations
Invitations are an excellent way to kick off your pool party theme. Here are some ideas for inviting invitations.
8.

Themed Cut-outs

No matter what the theme of your pool party, you can make a cut-out invitation to match. In this case, it is a cute, glittery flip-flop, but it's just as easy to make a cut-out shark, water gun, or seashell, etc.

This is also a fun activity to get your child involved in planning.
9.

Inflatables

If you have the time and the patience, pool floats are a fun way to create your pool party invites. We say time and patience because you'll have to inflate the floats, write the information on them, then deflate, fold, and package.
10.

Free Software

Create a fun invite online with a free, online graphics creation software like Canva. They have multiple templates that you can either use as-is and just add your party information or use as a base and get creative with your own graphics, fonts, and more.
11.

Get to Etsy

Etsy is an excellent resource for finding ready-made invitations on which you can write the party details yourself. However, you can also source some awesome personalized invites that look like a professionally printed item without the high price point.

We particularly like these cute admission tickets that create an event vibe.
12.

Pre-Party Favor

Get your guests ready for the fun by sending them a pre-party favor as an invite.

In the picture above, it's water guns with a written invite, but you can send flip-flops, a towel, or anything else that links to the theme of your pool party.
13.

Printables

The internet is awash with free and low-cost printable invitations, and this is one of our favorite pool party invite examples.

Super simple to print and create, these cute invitations take five minutes to make but look like you labored for hours. You can use any color cardstock for the base, so it's also easy to use your party's color scheme.
Pool Party Decor Ideas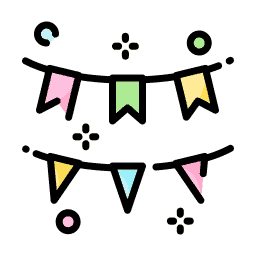 We aren't fans of elaborate decorations that are done after one use. Instead, these are our favorite ideas.
14.

Beach Ball Arch

This type of beach ball arch looks like something a professional party planner has made. However, you can put one together for a couple of bucks using low-cost beach balls or floats and some tape.

Even better, once your guests are all inside, you can deconstruct the arch and give everyone a piece each.
15.

Pool Noodle Garlands

These pool noodle garlands are a fabulous way to color coordinate your decor without breaking the bank. They are fun to make with the kids ahead of time, and when the party's over, you can either let the kids take them home to play with or deconstruct them for crafts.
16.

Jelly Fish Lanterns

We found these jellyfish lanterns available for sale, but they would also be easy to replicate at home, with minimal materials.

What we love about these pool party decor pieces is that they are pretty enough to use in a child's bedroom, so you could make them, decorate with them, and then give each guest one as a parting gift.
17.

Flip-Flop Signs

Use flip-flops to create signs for your party, and you have an affordable on-theme decor piece that anyone can make.

If you are especially smart about it and buy flip-flops in various sizes, you can also have footwear for the kids this summer and for plenty of summers to come.
Pool Party Food Ideas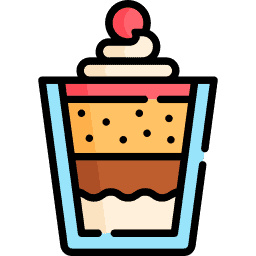 We're moms with too much to do. Our favorite way to create party foods is to use a color scheme to quickly coordinate with the rest of the party. However, we also adore these pool party foods either as-is or as a base for other, similar items.
18.

Rice Krispie Treats

Use either homemade or pre-bought Rice Krispie treats, dip them in chocolate, candy melts, or even frosting, and add some candies to create an on-theme party food. In this case, it's a beach party theme with teddy bears in floats, but you could adapt the idea for your party.
19.

Fruit kebabs

A quick and easy option that provides a healthy alternative to other sugary party foods, fruit kebabs are a tasty treat for all age groups.

They have the added advantage of being flexible as you can use whatever fruits are in season or coordinate the fruit colors for your party's color scheme.
20.

Jello Pots

The upside to jello pots is that you can use any color you like, add fruit or candies, and use almost any kind of decorations. You can also create cute signs with clever puns.

The downside is that they create lots of waste, and you may not want a gang of rowdy kids running about with pots of jello.
21.

Themed Cookies

One of the most flexible options is to create cookies that align with your pool party theme.

There are cookie cutters out there for almost every shape you can think of, or you can use something more generic and have fun mixing up the decoration details.
22.

Summer Sand Pudding

If you can get the kids to sit down for long enough, these summer sand puddings are adorable pool party food with a beach party twist.

Made from vanilla pudding and crumbled cookies, it couldn't be easier to recreate. The clean-up afterward is a different matter, though!
Games to Play at a Pool Party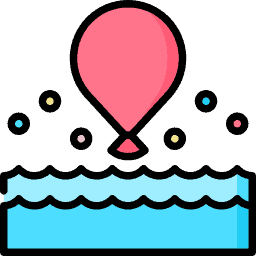 We suggest keeping organized games to a minimum and letting the kids enjoy the water. These are all great ways to keep the kids entertained.
23.

Prize Ball

Get a big bag of low-cost, smallish, lightweight plastic balls. Draw a small star on one ball, preferably in the same color but a different shade, so it is not too noticeable.

Throw all of the balls into the pool, and the guest who finds the ball with the secret mark wins a prize.
24.

Flip-Flop Craft

Some kids will enjoy this simple flip-flop craft — and because it's affordable and easy to set up, so will you. It's a quieter activity, the kids will enjoy themselves, and they have something to take home.

Layout a pair of flip-flops for each child along with some coordinating fabrics, pompoms, plastic seashells, or other decorative items.
25.

Pool Noodle Horses

You can either set these pool noodle horses up ahead of time or have a make-your-own pool noodle horse as a party activity.

Kids can then enjoy themselves riding or chasing each other on their horses, and they're suitable for both in and out of the pool.
26.

Water Balloon Toss

Create an enjoyable water balloon toss game that goes with your pool party theme.

For younger children, it can be a game where they aim for any shape and can throw as many balloons as they like. You can make it more competitive for older kids by adding scores to certain holes and limiting the tries. It also makes for a good team activity that adults can join.
Entertaining Adults at a Pool Party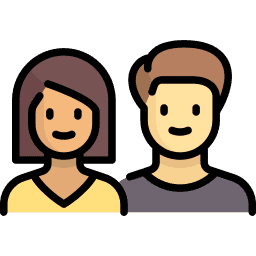 If you have adults at the party, consider these options.
27.

Photo Booth

Either print and cut out, or buy themed props and have a fun photo booth corner. A painted sheet makes for an affordable backdrop, and adults can go it alone or take photos with the kids.

If you want to get clever, use the photos to create keepsakes and send them after the party.
28.

Grab a Pool

Sometimes the best adult entertainment is being able to sit quietly and do nothing but relax. So why not set up a spot with an adults-only inflatable pool, some drinks, and some shade?

The pool doesn't even have to be big enough to get into. Just a spot where you can cool off with your feet in the water does the trick just as well.
29.

Adult Food & Drinks

Don't expect the adults to jostle among the kids for candy treats and cutesy, themed snacks. Instead, create an area for adult snacks, with grown-up food you can prepare ahead of time.

The same goes for drinks. Skip the beers and go for fancy, virgin cocktails.
Pool Party Favors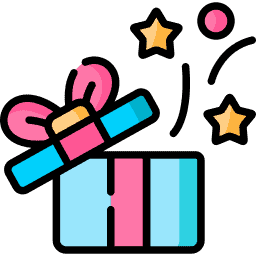 Invites or decor that double as party favors are best, but other ideas include:
30.

Party Pail

A bucket and spade filled with either snack, little gifts, or a combination of the two can be the ideal themed pool party favor. Bulk them out with color-coordinated tissue to limit the number of items you need to fill the pail.
31.

Totes

For older children or an additional adult gift, plastic totes with snacks make an affordable and attractive pool party favor. You can color coordinate the tote and contents for a sophisticated feel.

Items like low-cost themed jewelry, hair bands, and sunscreen are good options for filling the bags.
32.

Towel Bundles

We adore these towels, sunhat, goggles, and "I-D card" people as pool party favors. You can make them as grown-up or child-like as possible.

Use character sunglasses and hats and color-coordinated towels to create a gift that is guaranteed to remind your guests of what a great time they had.
Top Tips for Hosting a Pool Party
Safety first: Ensure your guests are confident swimmers or there are enough adults to supervise the kids in the water.
Keep it short: An hour or two for a pool party is plenty. This will minimize the possibility of kids getting bored or cranky and sending your party downhill.
Don't spend a lot on food: The kids will want to play; snacks to keep them going are all that's needed.
Avoid too much structure: Some structure keeps the kids entertained, but too much structure will drain the fun and cause you more stress than necessary.
---
Make a Splash
The best pool party is going to be one where the guests have a good time. To ensure yours is a fun party, think about what your child and their friends enjoy and build the rest of the party around that.
Don't try to over-plan or over-structure your party. Make a place for the adults, and do as much as possible ahead of time, so you also have the opportunity to relax and have some fun too.
Thank You For Your Feedback!
Thank You For Your Feedback!