If you're just entering the world of Play-Doh, you know how hard it can be to find the perfect set for your child — not because it doesn't exist. It does. The problem is there are so many amazing Play-Doh sets that it can be hard to know which one is best.
Not to worry — we (and our kids who love sensory play) have put the sets to the test — along with thousands of others whose feedback we have relied on.
We've come up with the ultimate list of the best Play-Doh sets that we're convinced any little one would be thrilled to receive. We'll also explain what you should look for when choosing the perfect set for your kids.
Image
Model
Product Comparison Table
Features
Best for Budding Bakers
Play-Doh Sweet Shoppe
High-quality set
With rolling, cutting and molding tools
Realistic-looking frosting details
Most Versatile Set
Play-Doh Arts & Crafts
Mega-sized playmat
Over 40 tools included
10 2-ounce cans of Play-Doh
Most Realistic Food Press
Play-Doh Noodle Mania
Make-believe toppings
Fun noodle machine
4 noodle shapes
Best Budget Buy
Play-Doh Fun Factory
No assembly or batteries required
Non-toxic
Very affordable
Summer Fun Set
Play-Doh Kitchen Creations
Includes stand for displaying creations
Feature step-by-step how-tos
Budget-friendly
Best Food-Alternative
Play-Doh Dentist
Fun and interactive play
Helps reduce dentist-visit anxiety
Unique design
Most Tempting Set
Play-Doh Playful Pies
Baking-themed accessory tools
Irresistibly imaginative
Makes a variety of desserts
Review Methodology: At Mom Loves Best, we understand how important it is for you to choose the best play doh sets for your child. That's why we've carefully conducted a thorough evaluation and hands-on research of top play doh sets available in the market. Our assessment involves comparing product features, analyzing user experiences, measuring performance, and identifying key decision-making factors. We provide first-hand evidence and share quantitative results to help you make an informed choice. Our review focuses on factors such as creativity, safety, durability, age-appropriateness, and ease of use, ensuring that we recommend only the best play doh sets that set themselves apart from the competition. Trust our expertise and let us guide you in finding the perfect play doh set for your little one.
---
---
The Best Play-Doh Sets of 2023
Here are our favorite Play-Doh sets for kids. We chose these because they suit a wide range of ages and interests, include more than just the basics, and should last for years (or until that sad day when your kids outgrow the Play-Doh phase).
Play-Doh Sweet Shoppe Cookie Creations
Best for Budding Bakers
If you have a child who loves to bake, this Sweet Shoppe set is a great option. It's been tested for quality and durability and meets safety standards. It comes with a variety of fun accessories, including embossed rolling pins and cookie cutters.
Your child will love how realistic the set is. It even comes with a baking tin and a spatula, so your little baker will delight in making you dozens of iced and decorated cookies. Suitable for children ages 3 years old and up.
Community Feedback
My family and I have had an amazing time with this Play-Doh set, especially during our homeschooling sessions. It's a fantastic tool for keeping my three children engaged and entertained while I read to them. The cookie cutters are a bit large compared to other items in the kit, but it doesn't take away from the overall experience. This set is perfect for both kids and adults, providing countless hours of creative, sensory fun for everyone involved.
---
Play-Doh Arts and Crafts Set
Most Versatile Play-Doh Set
This is a great all-purpose set for your child's collection. It could be the only Play-Doh set you own, or it could round out your collection. It comes with cookie cutter-style shapes and rolling and cutting tools. Also included are number forms, a press, and 10 Play-Doh colors.
In addition to the accessories and tools, this set comes with fun playmats to help keep the Play-Doh experience contained. For children aged 3 years old and up.
Community Feedback
From the moment my son started enjoying playdoh, I knew this set was perfect for him and my grandkids. With so many accessories, colors, and tools, my three kids aged 3, 5, and 6 can happily play together without fighting over toys. The play mat adds an extra element of fun, though it has acquired a few rips over time, which can be easily fixed with tape. However, I had to deduct one star as the purple noodle/cheese maker broke after just a short while.
---
Play-Doh Noodle Mania Set
Most Realistic Food Press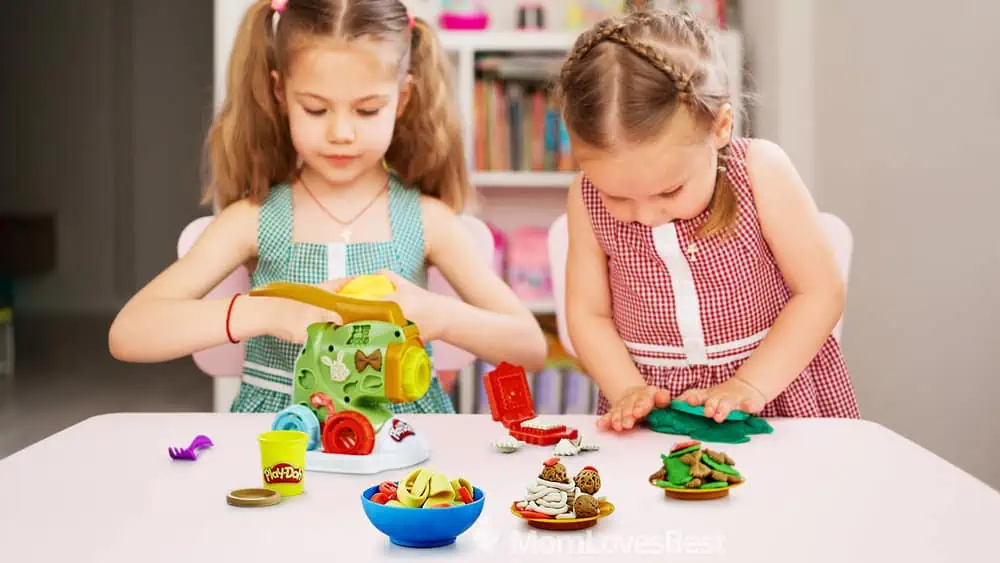 This Play-Doh set comes equipped to make pasta meals so deliciously realistic you may need to make sure your child doesn't try eating it! They'll be able to make spaghetti, bowtie pasta, ravioli, and shaped pasta. They can also top their pasta dishes off with mushrooms, shrimp, and lettuce.
This set includes fun Play-Doh colors in just the right shades for accurate food representation. Your child will have a bustling bistro in no time with this playset. For children 3 years old and up.
Community Feedback
This Play-Doh Noodle Makin Mania Set has provided hours of fun for both my kids and me. The set comes with a variety of tools and molds, allowing us to create all sorts of pretend noodles, fruits, and vegetables. My son, who is interested in cooking, especially enjoys making different types of noodles and foods with this set. The only downside is that it can be a bit challenging to clean, as the Play-Doh can get stuck in the grooves and around the compactor. However, the endless creative options and pretend play make it worth the purchase.
---
Play-Doh Basic Fun Factory
Best Budget Buy
You can purchase great Play-Doh toys at any price point. This basic fun factory set will provide your child with hours of fun — without breaking the bank.
The set includes a standard press. There are interchangeable forms that allow you to create up to 10 different shapes.
This standard Play-Doh fun factory works with other fun factory models and accessories. The set is best suited for children 3 years old and up.
Community Feedback
My experience with this Play-Doh toy has been delightful, as it's proven sturdy and large enough to handle a good amount of dough. My grandchildren, ages 2 and 5, absolutely adore it, creating various shapes and mixing colors for hours of entertainment. However, cleaning can be a bit challenging due to the nooks and crannies where dried dough can accumulate, but soaking it in warm water helps with the process.
---
Play-Doh Kitchen Creations
Summer Fun Play-Doh Set
Nothing screams summertime more than delicious ice cream. Now your child can recreate the feeling of their favorite ice-cream truck dessert year-round with this Kitchen Creations Play-Doh set.
With this kit, children can make fun sprinkles, ice cream sandwiches, and ice pops. It includes multiple molds, popsicles, and even a whipped cream tool. Seven different Play-Doh colors come with the set. This set is recommended for children 3 years old and up or younger children who won't put the dough or other items in their mouths.
Community Feedback
Love the creativity this Play-Doh set brings to my kids' playtime! With so many options for making ice creams and popsicles, they've been entertained for hours. However, there are a couple of design flaws: some molds are difficult to use and the sprinkle maker tends to create quite a mess. On the plus side, the set is durable and can be used with new Play-Doh colors once the original ones run out. Despite some minor drawbacks, my children have thoroughly enjoyed this set and it has been a great addition to their playtime activities.
---
Play-Doh Doctor Drill 'n Fill Set
Best Food-Alternative Play-Doh Set
Tired of endless meals when your child has pulled out the Play-Doh? This fun Dentist Drill and Fill Set from Play-Doh is a great way to give them something a little different.
What I like best about this set for my kid is that it helps remove the anxiety they might feel when visiting the dentist since they already have hands-on experience maintaining oral hygiene.
This set comes with three tubs of Play-Doh in vibrant silver, white and red; a toothbrush with toothpaste; and an electric drill. Your child will love the molds that allow them to make teeth and braces.
An electric drill ready to remove oral cavities mimics the sound of a real machine. Many additional accessories will have your child feeling like a bonafide dentist. Like most Play-Doh sets, this set is recommended for children 3 years old and up.
Community Feedback
This Play-Doh dentist set has been a hit with kids of all ages, even capturing the attention of adults. The set provides a fun and engaging way for children to learn about dental care while sparking their imagination. However, it can be time-consuming to create a full set of teeth with the provided mold, and some users have experienced difficulty in opening the battery compartment for the drill. Despite these minor setbacks, this dentist set has proven to be a valuable and entertaining addition to any Play-Doh collection.
---
Play-Doh Playful Pies
Most Tempting Play-Doh Set
This baking-themed Play-Doh set will have your child making delicious-looking pies in no time. This set comes with pie tins, plates, forks, and tools to make perfect crusts and whipped toppings.
The set includes a fruit basket and molds for popular fruit pie ingredients, along with four Play-Doh colors for a variety of pies. Suitable for children 3 years and older.
Community Feedback
I recently bought this Play-Doh set for my daughter, and we had a blast making realistic-looking pies and berries together. The molds and extruder are fun to use, but I must admit that it takes some practice to remove the Play-Doh without ruining it. My three-year-old does need adult supervision while playing with this set, as she tends to mix all the colors together. The Play-Doh itself is very soft and can be sticky, so I recommend using parchment paper to prevent any mess.
---
Play-Doh My Little Pony Make 'n Style Ponies
TV-Inspired Play-Doh Set
If you have a child who loves "My Little Pony," this Play-Doh set is worth looking into. The adorable half-mold palette and accessories will have your child making the ponies from their favorite series and adding rainbow manes, tails, and more.
Little ones love the fun cutie mark molds they can use to make a variety of ponies. This set was designed for children 3 years old and up.
Community Feedback
In my experience, this playdough set has been a hit with my young children who are fans of My Little Pony. Although it kept them entertained, I found that it requires a lot of patience and adult supervision, especially when working with the small, intricate details. My kids enjoyed creating their favorite characters, but we quickly ran out of the provided dough and needed to purchase more. The molding components are made of cheap plastic, which can be frustrating at times, but overall, it's a decent buy for the price. Just be prepared for a potentially messy cleanup and needing extra playdough on hand.
---
Play-Doh Rex the Chomper
Best Animal Play-Doh Set
Dinosaurs never go out of fashion — especially for kids. This fun Play-Doh set combines two things your child will love — Play-Doh and dinosaurs.
Included is Chomper, an adorable T-rex. He comes with four different Play-Doh colors and even his own volcano that erupts fiery strands of Play-Doh. Your little one will be able to complete their prehistoric landscape by making small creatures using the embedded molds in Chomper's body. For children ages 3 and up.
Community Feedback
My family and I have enjoyed playing with this Play-Doh set, especially with the unique dinosaur toys that come with it. The set is engaging and of great quality, but it can be a bit challenging to clean the Play-Doh out of certain areas. Despite this minor inconvenience, my kids absolutely love it and it has become a wonderful addition to their growing Play-Doh collection.
---
Play-Doh Mickey Mouse Toolset
Best for Toddlers
Your toddler will recognize their beloved Mickey Mouse in this fun Play-Doh set. It's simple to use, with a press-style cookie cutter in the shape of Mickey Mouse. It comes with two Play-Doh compounds.
However, this set contains small parts, so it's not recommended for children under the age of 3.
Community Feedback
My experience with this play dough set has been delightful, as it keeps my young grandson thoroughly entertained. The Mickey Mouse design is both cute and fun, appealing to his interests. However, I encountered some issues with receiving multiple Minnie Mouse versions instead of the Mickey one I initially ordered, so ordering in advance is advised.
---
Play-Doh Barber Shop Toy
Great for Future Barbers and Beauticians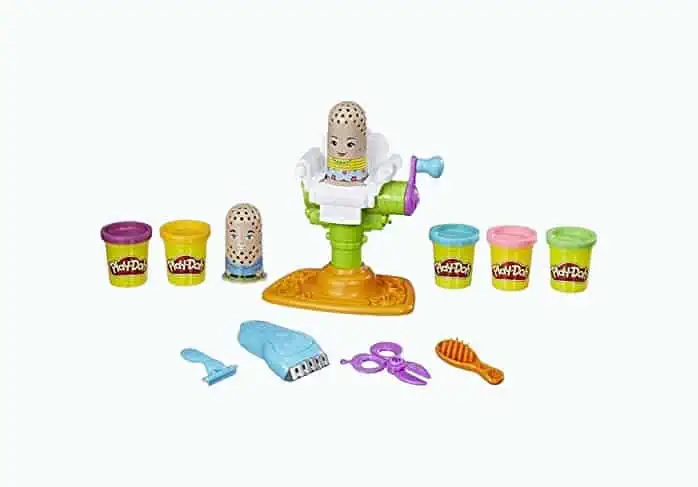 This fun set is great for kids who can't get enough of styling hair. Simply pop the play dough into the press, and your customer will grow beautiful hair. Then your child can trim and buzz it just how they want it.
Your child will love coming up with new hairstyles and fun characters. This toy requires two AAA batteries and is recommended for children ages 3 and older.
Community Feedback
After purchasing this Play-Doh toy, I found that it provides hours of entertainment and laughter for kids, while also helping with fine motor skills as they cut the Play-Doh hair. The numerous accessories and different hairstyle options make it even more enjoyable. However, the small Play-Doh clippings can be a bit messy and tedious to clean up, and sometimes the part that pushes the Play-Doh up has difficulty going all the way down, making it a bit of a struggle to switch out the characters. Additionally, the buzzer only makes noise when it's touching a lot of Play-Doh, so the buzzing sound might be short-lived during playtime. Despite these minor drawbacks, this toy has been an absolute hit with my children.
---
Play-Doh Fundamental Letters
Most Educational Play-Doh Set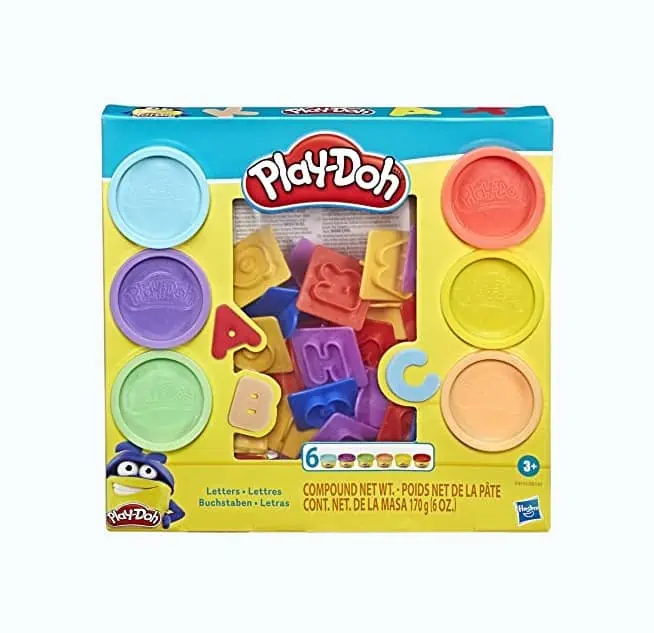 This Play-Doh set is a great way to introduce the alphabet to your child. The set comes with 26 pieces.
Reinforce what your child's been learning by creating letters, words, and more. This unit also comes with six different Play-Doh colors. For ages 3 and up.
Community Feedback
Best purchase for my nephew who loves playing with Play-Doh while learning the alphabet. This set has letter stampers that are perfect for elementary-aged kids, but might be a bit challenging for preschoolers. One downside is the small size of the included Play-Doh, which makes it difficult to stamp words without mixing colors. It's also important to note that these may not be ideal for classroom use or for small children learning letters, as the molds are smaller than expected. Lastly, be cautious of possible errors in the set, as some people received animals and shapes instead of letters.
Why Choose Play-Doh?
Play-Doh (also known as play doh, play dough, or playdough) is an iconic childhood sensory activity. The smell and feel of Play-Doh is a classic hallmark of growing up. It helps encourage creativity and inspires open-ended play.
It does more than just provide your child with some fun. Manipulating Play-Doh works coordination skills and helps your child develop fine-motor control.
Taking a small amount of Play-Doh and turning it into a finished product exercises the small muscles in the hand. This will be invaluable when it comes to learning how to write.
Play-Doh is also an activity that encourages social behavior. This can help accelerate language development and essential social skills like sharing.
How to Pick a Play-Doh Set
There are a lot of great Play-Doh sets out there. Here are some things to keep in mind while shopping:
How old is your child? Make sure your set is appropriate for your child's age. Some sets contain tiny pieces and are not suitable for young children.
Does the set have longevity? Choose a Play-Doh set that aligns with your child's ongoing interest. This can help ensure the toy continues to catch your child's interest and prevents it from sitting unused on your shelf.
How versatile is the set? Are replacement parts or additional accessories available? What will happen to the set if a piece is lost or broken?
Please remember when choosing a Play-Doh set that most commercial Play-Doh is non-toxic and does not irritate the skin. It should not cause problems with allergies, except for those who are sensitive or allergic to wheat gluten. When in doubt, always read the Play-Doh package carefully to ensure it is safe for your little ones.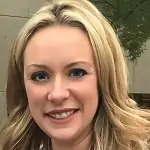 Editor's Note:
Jennifer Schlette, MSN, RN
---
Thank You For Your Feedback!
Thank You For Your Feedback!