Preschool fingerplay songs and stories help children develop gross & fine motor skills, improve memory, and gain social skills among a whole host of other benefits. But, most importantly, they provide a multi-sensory experience that's FUN! Here are some fun fingerplays to teach your child.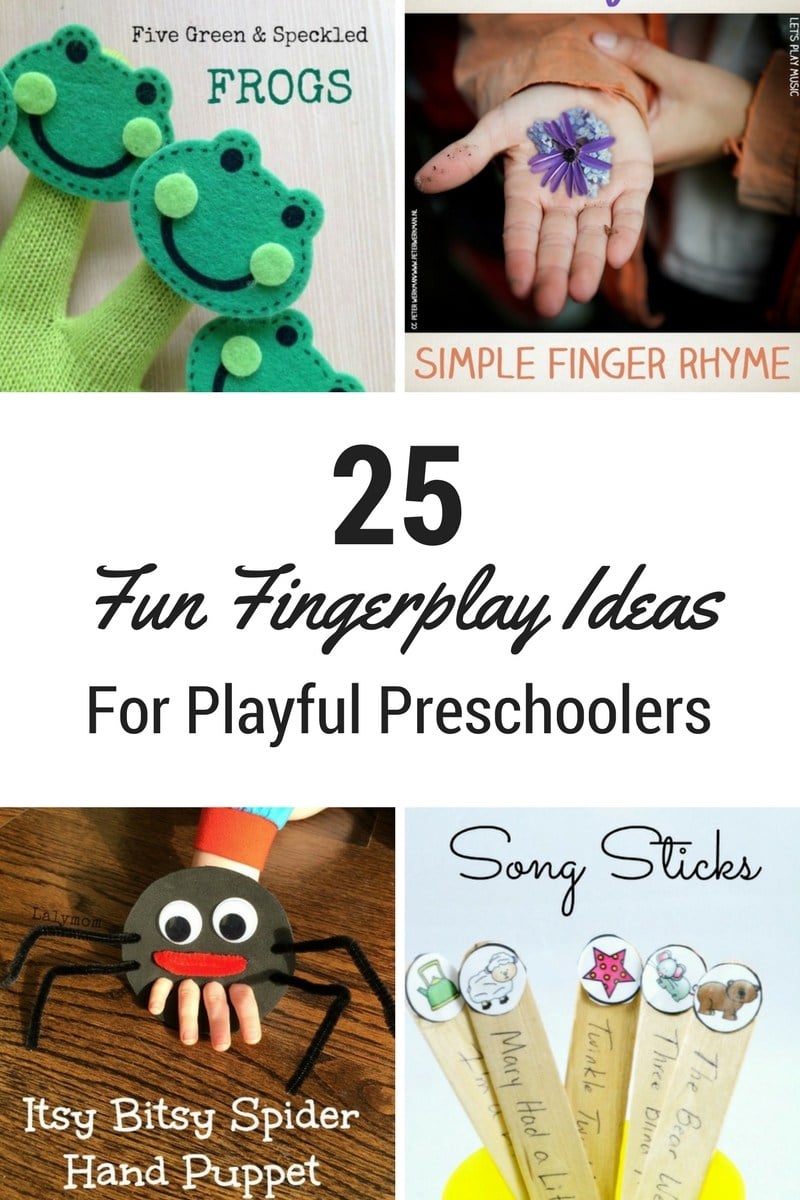 1. This classic song helps young ones get settled into circle time.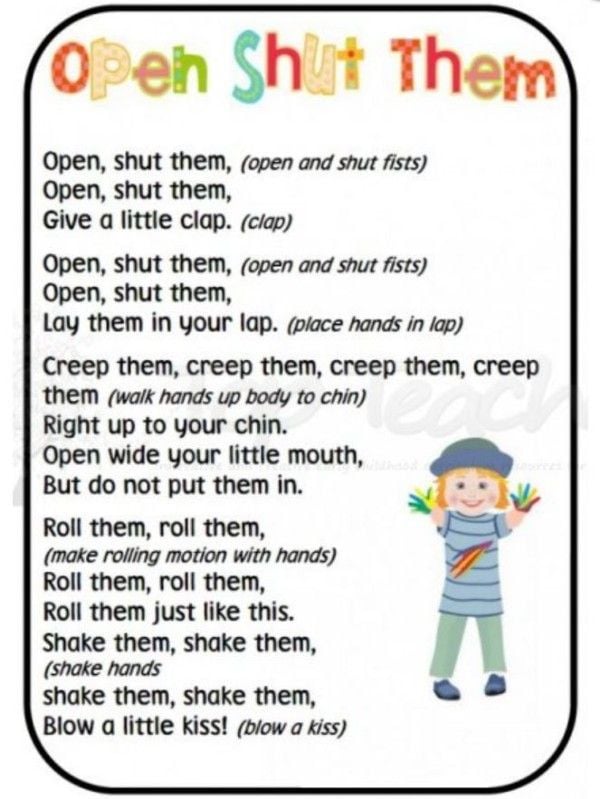 From Top Teacher
2. You already know the Itsy Bitsy Spider. Make it even more fun with this tutorial.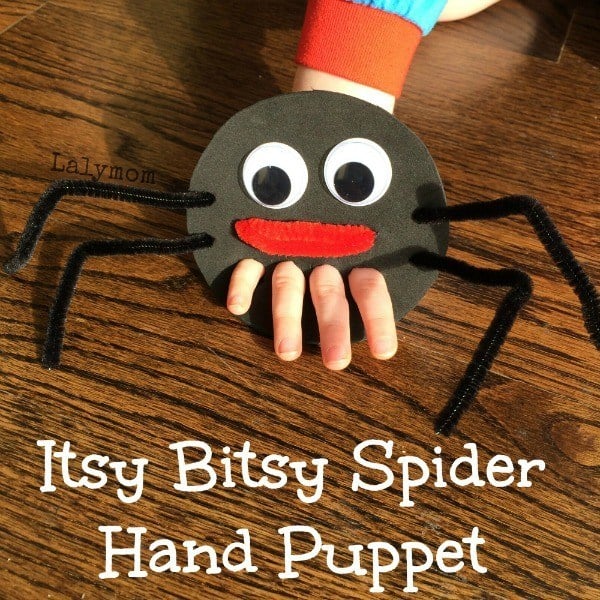 From Lalymom
3. The tune is familiar, and the actions are super simple. Perfect for even the littlest kiddos.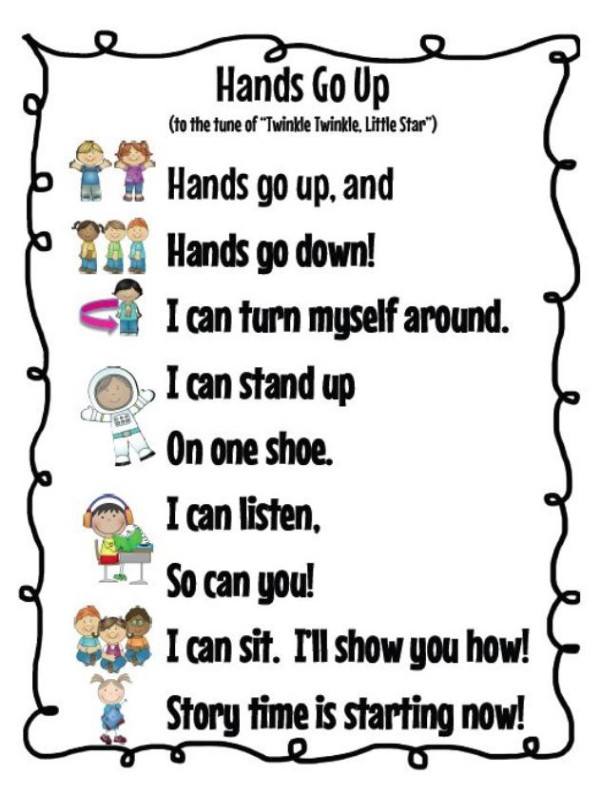 From Pinterest
4. Get creative with your own songs and stories using these adorable finger puppets.
5. Help your child learn the parts of their body AND get their wiggles out with The Wiggle Song.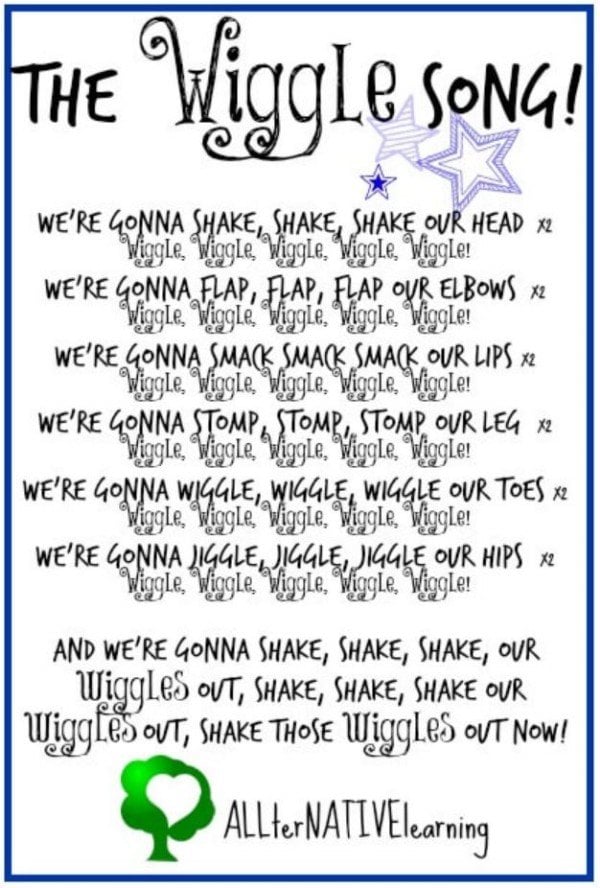 6. Turn "Row, Row, Row Your Boat" into an active song with a partner - appropriate for even the youngest toddler.
7. Brilliant - combine a movement song with clean-up time to keep the grumbles at bay.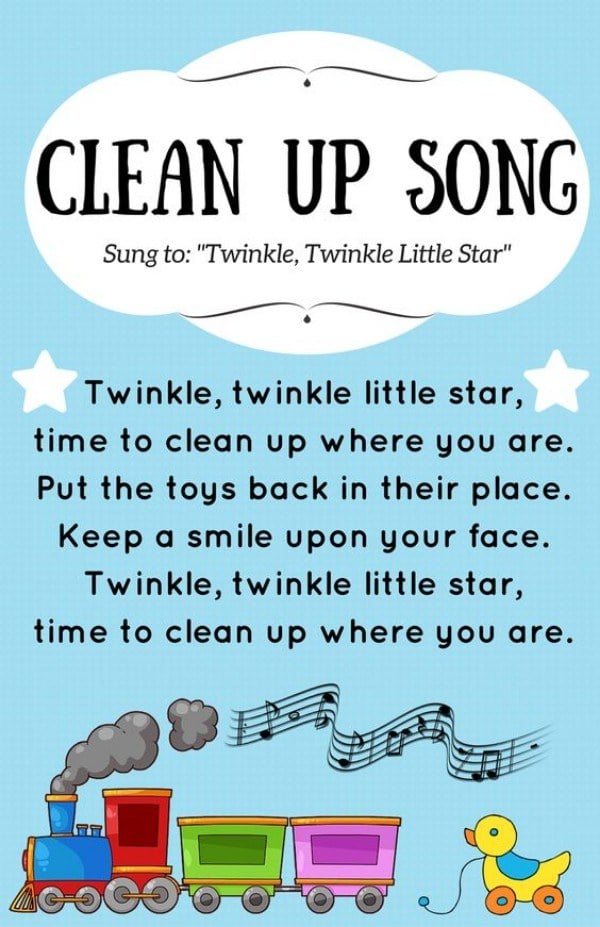 8. Your kids will LOVE zooming like an airplane in this song.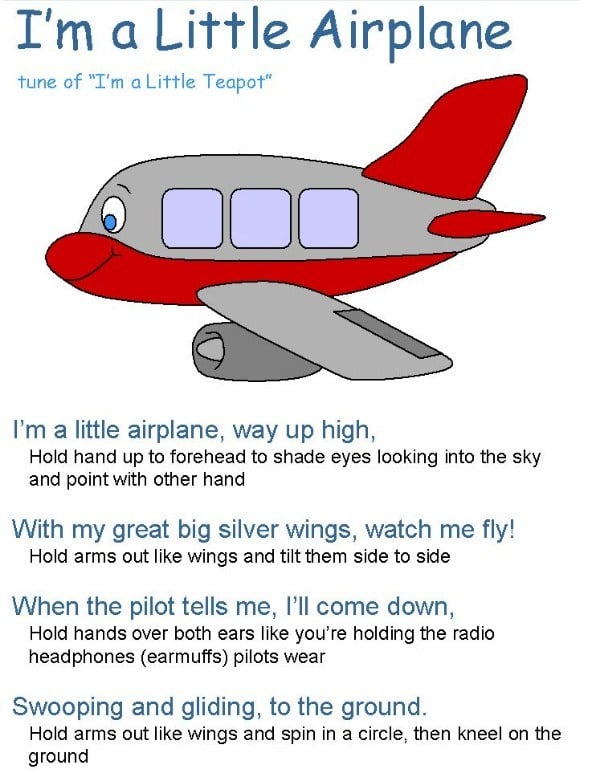 9. Tired of your little one asking to sing the same song over & over? Song sticks to the rescue!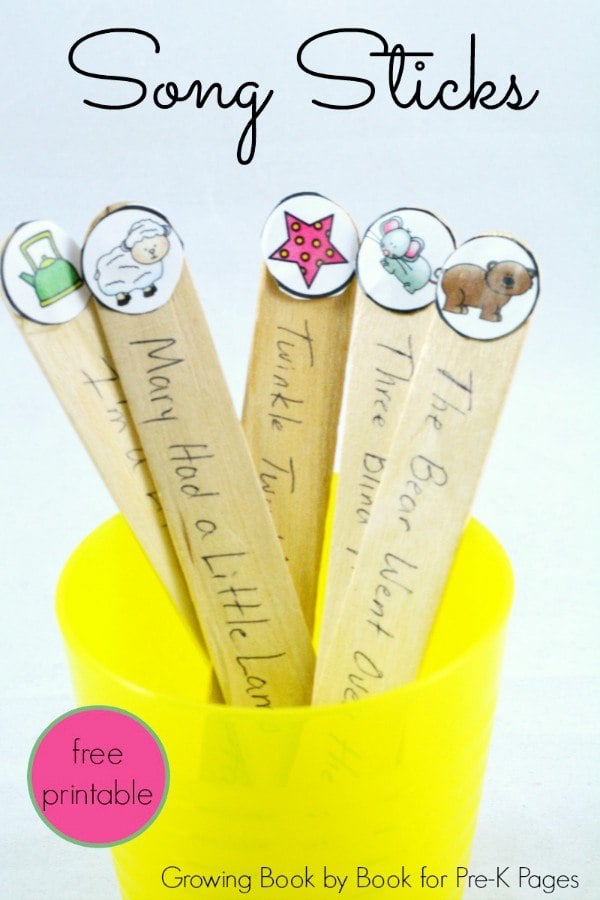 From Pre-K Pages
10. Imitating the falling rain in this song will help develop fine-motor skills.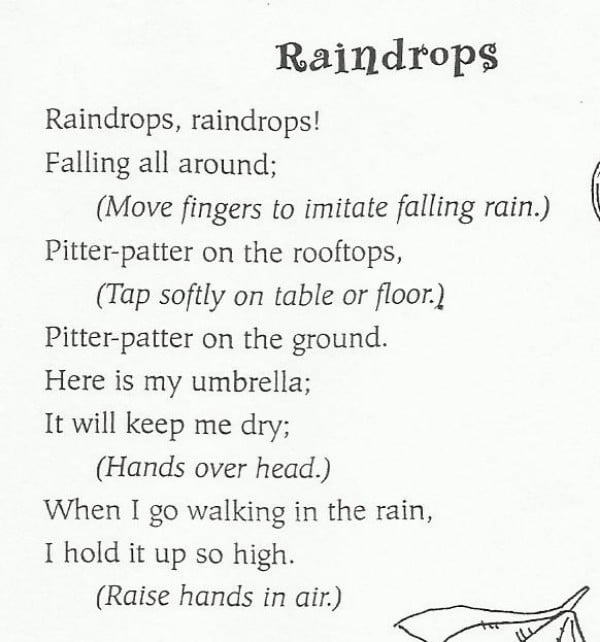 11. Teach "right" and "left" with this gross-motor rhyme.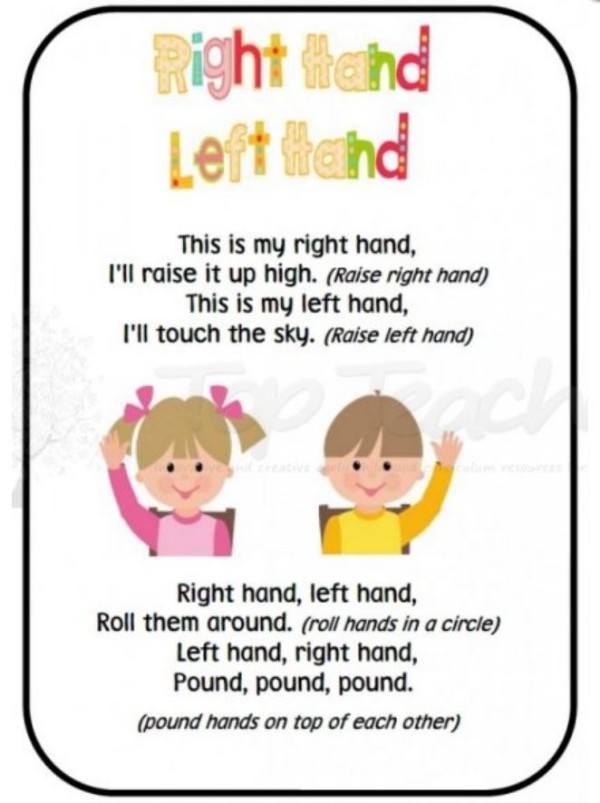 From Top Teacher
12. Turn any song into a fingerplay with this easy and inexpensive tutorial. Also includes the words to the preschool favorite "Five Little Frogs."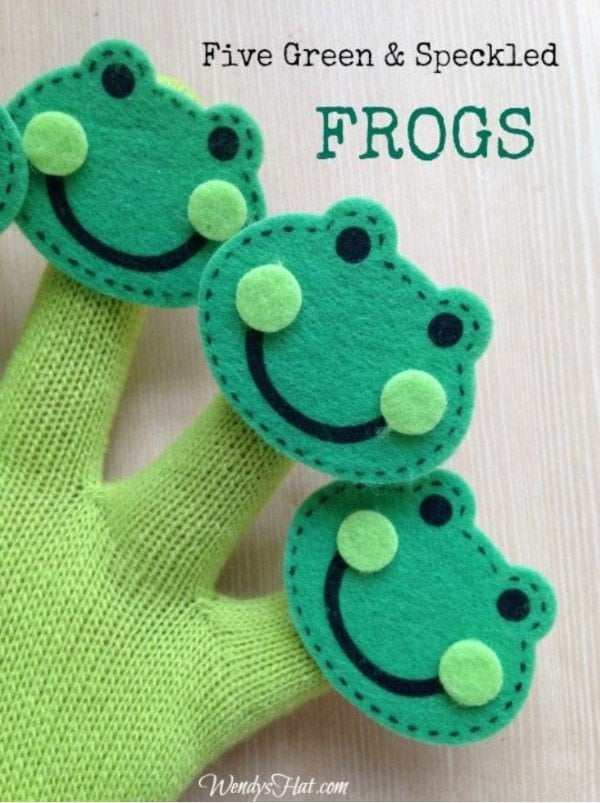 From Wendy's Hat
13. Get silly and learn about the five senses. I bet this will make your little one giggle!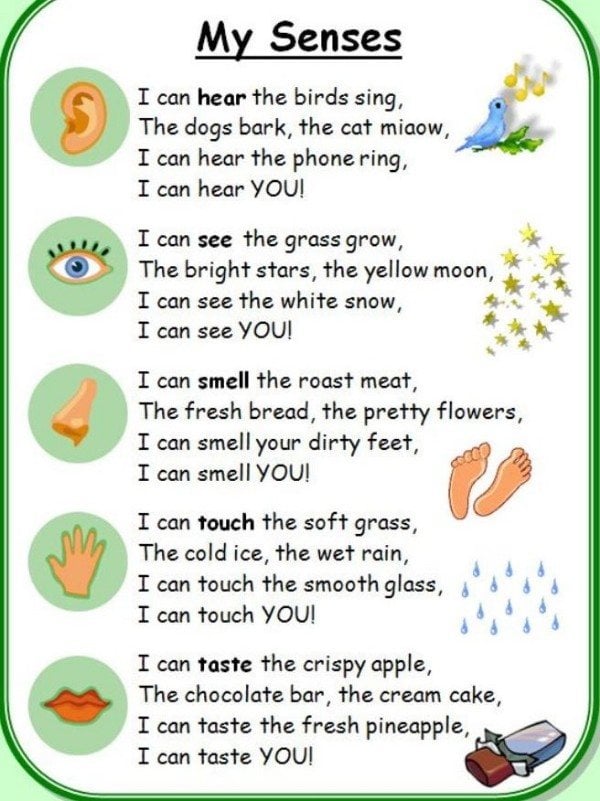 From Pinterest
14. This book has 700 different fingerplays and chants. SEVEN. HUNDRED. It's the last resource on the subject you'll need.
15. Combine arts and crafts with a fingerplay with this cute story about butterflies.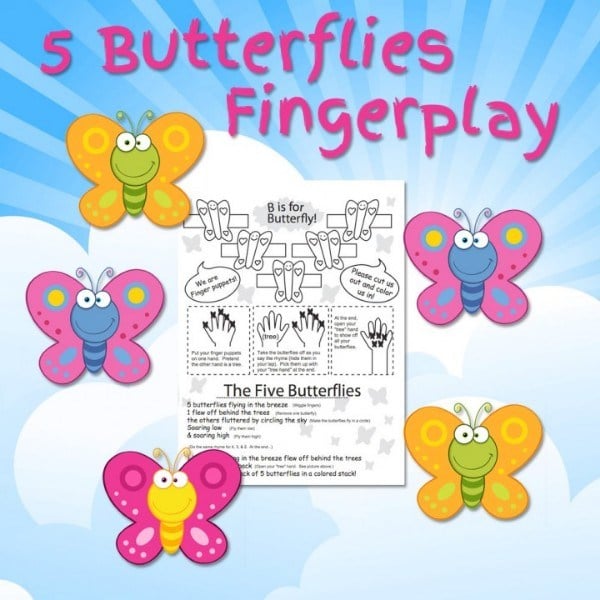 From Kid Courses
16. Thumbs up for the Two Mother Pigs!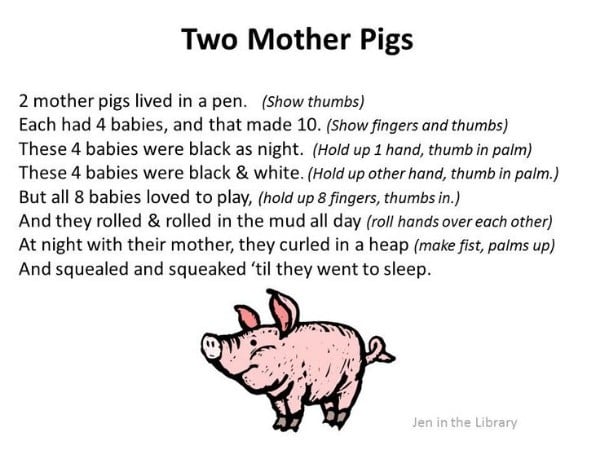 From Jen in the Library
17. Kids learn sequencing from acting out the motions of this silly song.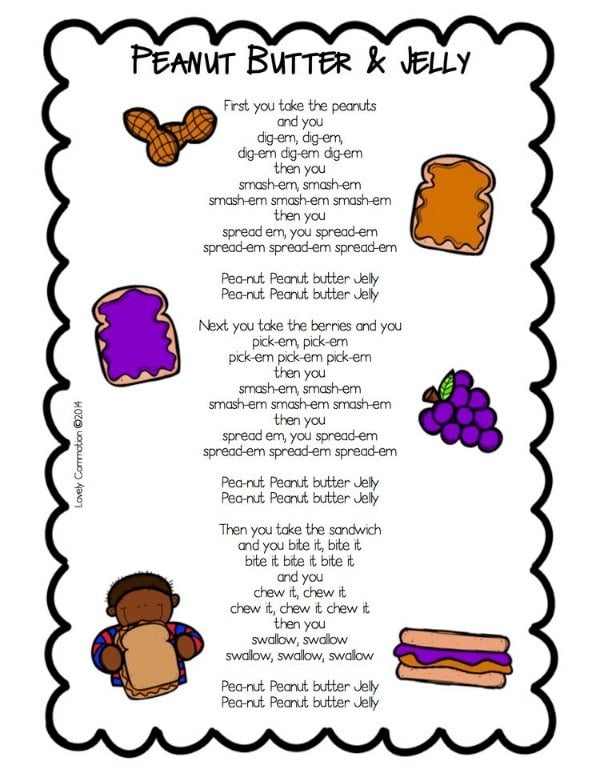 From Lovely Commotion
18. Clear instructions make fingerplays so much easier.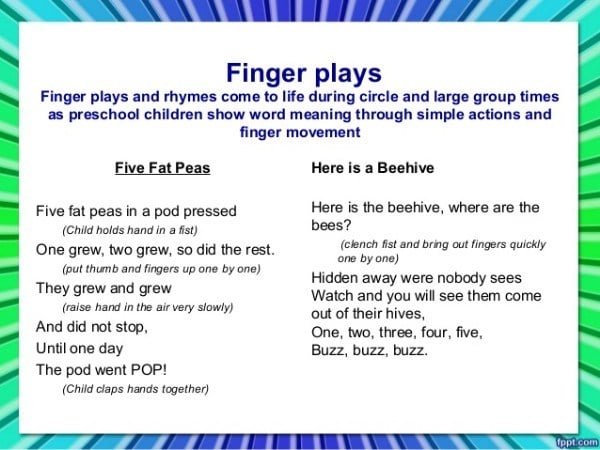 From SlideShare
19. Turn the classic "Old Macdonald" into a fingerplay with this puppet glove and accompanying CD.
20. Don't bring home baby bumblebees!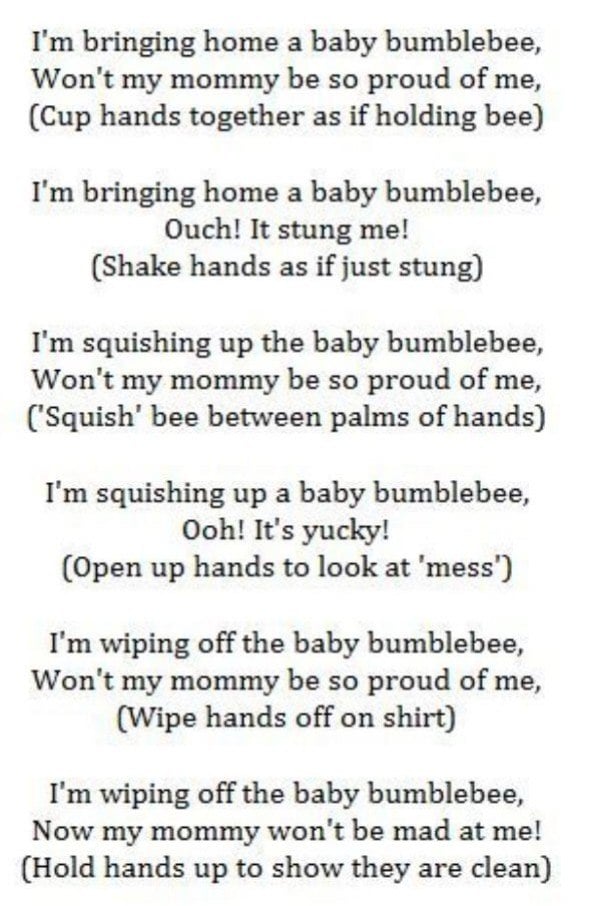 From Pinterest
21. Get ready for spring with this sweet rhyme.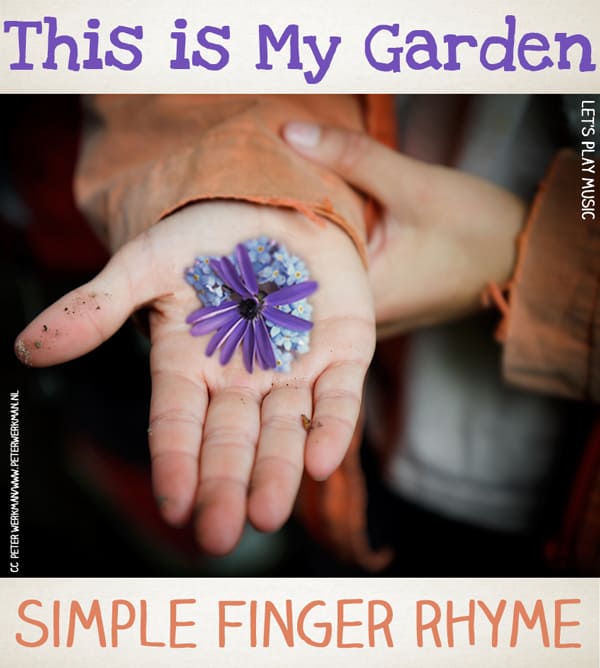 From Let's Play Music
22. Don't forget about this classic teapot song - "tip me over and pour me out."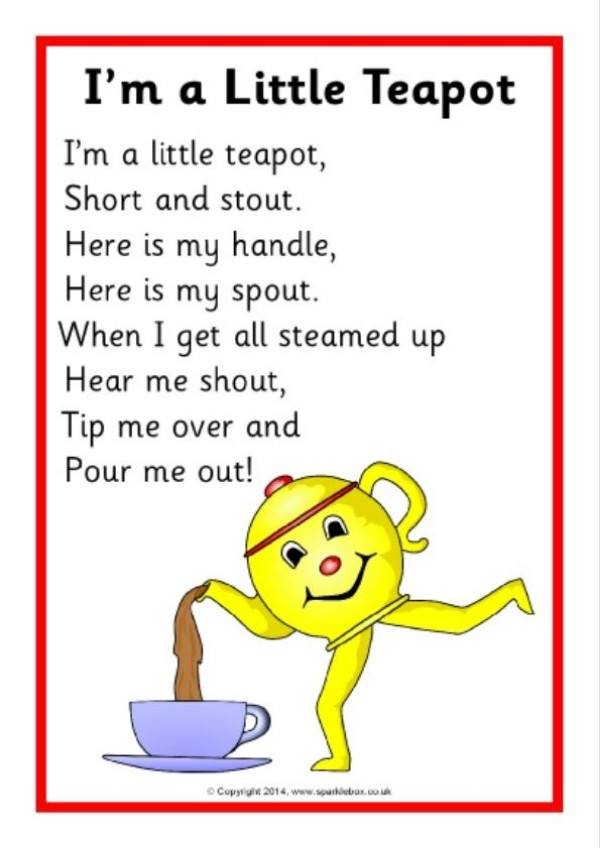 From SparkleBox
23. If you need a break, just pop in a CD. It will do the singing for you.
24. Teach counting with these simple rhymes.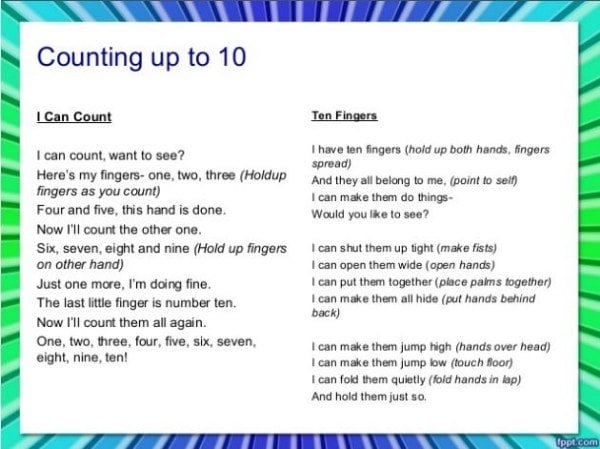 From SlideShare
25. Your kids can learn the actions to "The Wheels on the Bus" straight from this colorful and fun YouTube video.
What fingerplay songs and rhymes to your remember from childhood? Share this list with another parent or teacher – they'll thank you for finding new ways to help them entertain their little ones!