Spanish is the second most spoken language in the world – so with more parents than ever raising their kids to be bilingual, it's a natural choice. But what if you're clueless about the language yourself? Here are some great resources to help teach your kids Spanish – even if you don't speak it.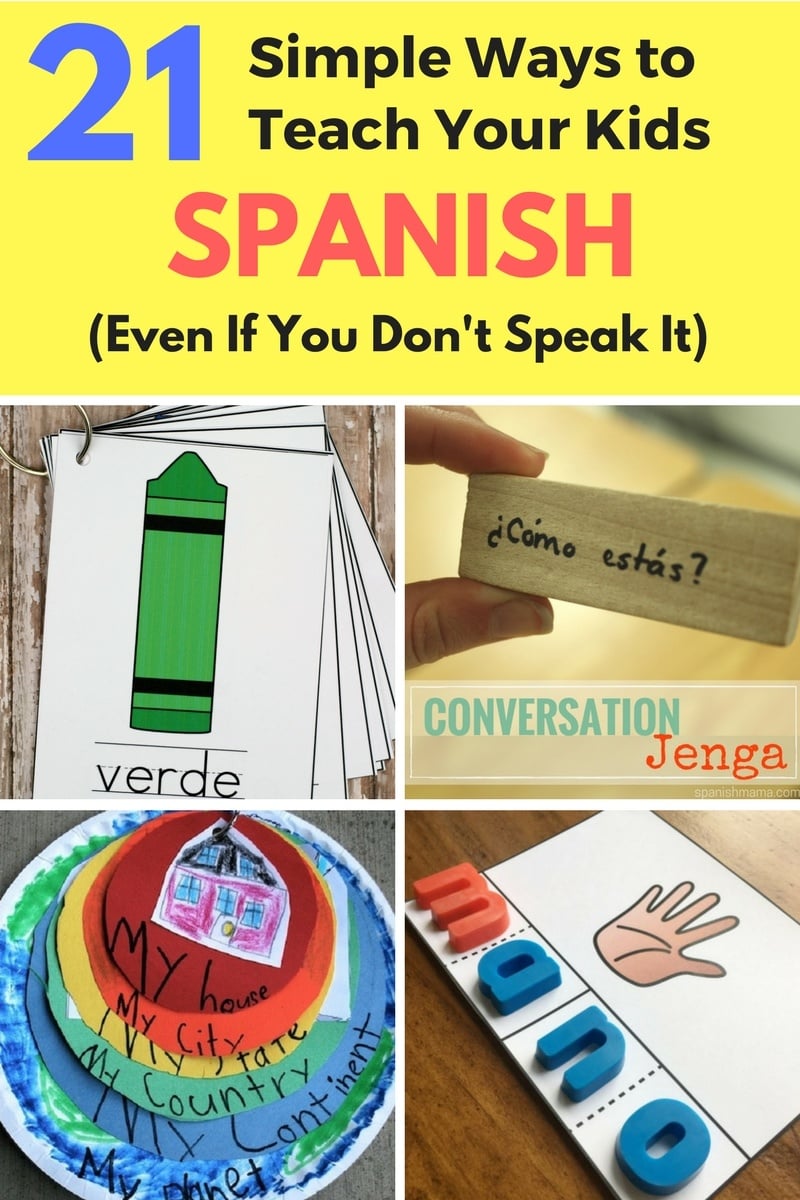 1. YouTube to the rescue! Your kids already know these nursery rhymes, now they can learn the Spanish versions.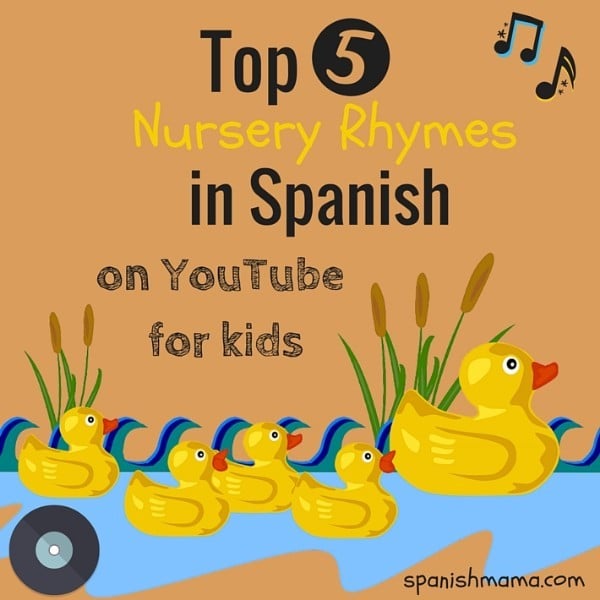 From Spanish Mama
2. A flip book is a great visual way to help them learn their colors.

From Crystal & Co.
3. Practice Spanish colors, numbers, AND strengthen math skills with this activity.

From World Language Classroom
4. You need a plan. The good news is that this one's already made for you.

From B-Inspired Mama
5. Entertaining. Conversational. Kid-Centered. This DVD series is what you've been looking for.
6. How amazing is this idea to teach time-telling?

From Teachers Pay Teachers
7. Maybe you're Type-A. Here's a formal curriculum.

From Languages for Kidz
8. Kids won't even realize they're learning with these free online games.

From 123 Teach Me
9. A fun book with fun activities makes language acquisition...fun!
10. Your older children will have so much fun with this.

From Spanish Mama
11. Your child needs to learn their emotions anyway; why not teach them the Spanish versions, too?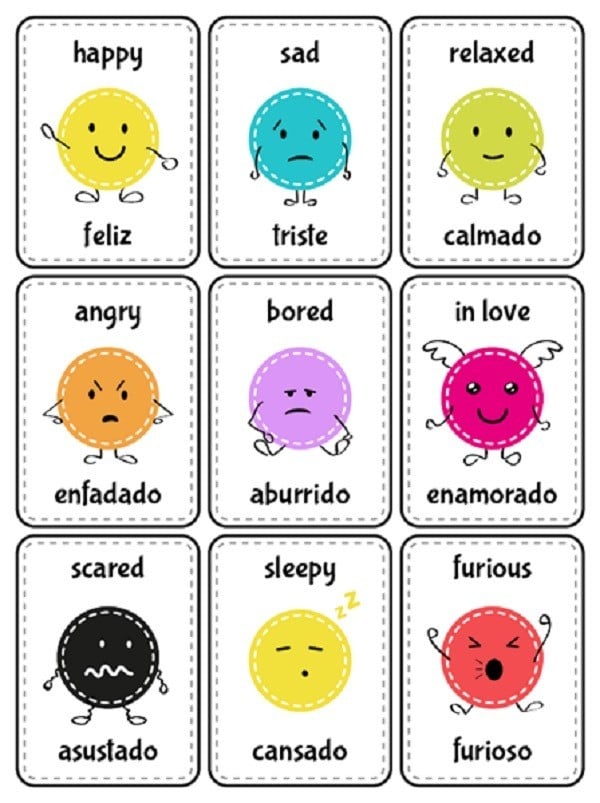 From Patchimals
12. Use technology to your advantage. These apps can help your kids learn a new language.

From Foreign Languages for Kids by Kids
13. A board book is perfect for babies. Foreign language acquisition is easiest if it happens at the same time as primary language development.
Order it on Amazon
14. Teach the days of the week through simple songs.

From Spanish Playground
15. Love this activity that teaches kids that they're part of such a HUGE global society!

From Kid World Citizen
16. Why learn Spanish? Because of this…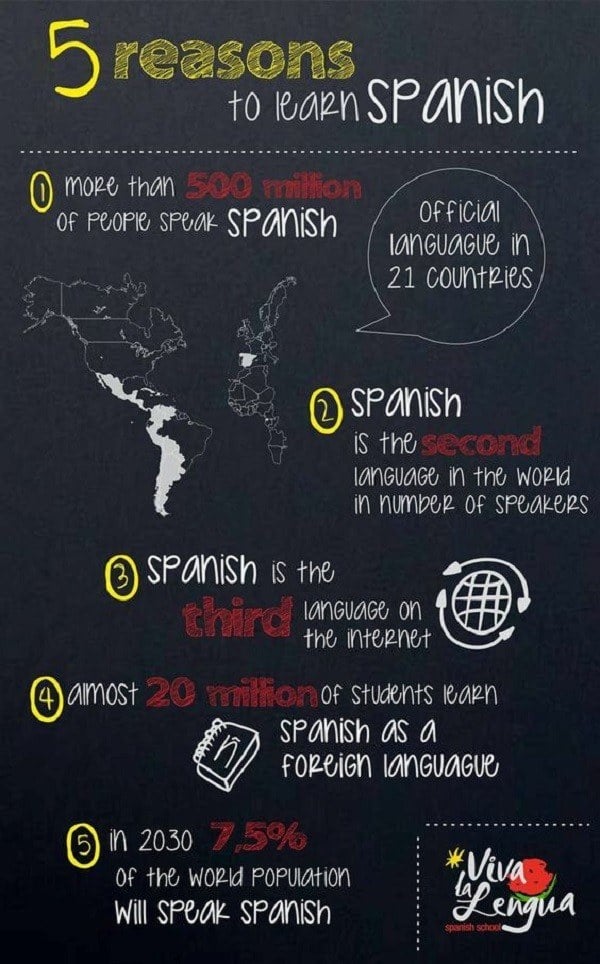 From Pinterest
17. Flash cards worked for you in high school - it will work for your kids, too.
18. No problem if you don't know Spanish yourself - you can learn together with these tips.

From Living Life Learning Spanish
19. If you're ready to teach phonics, here's how.

From Learning at the Primary Pond
20. If you like the Montessori method, you'll love this approach to teaching Spanish to young ones.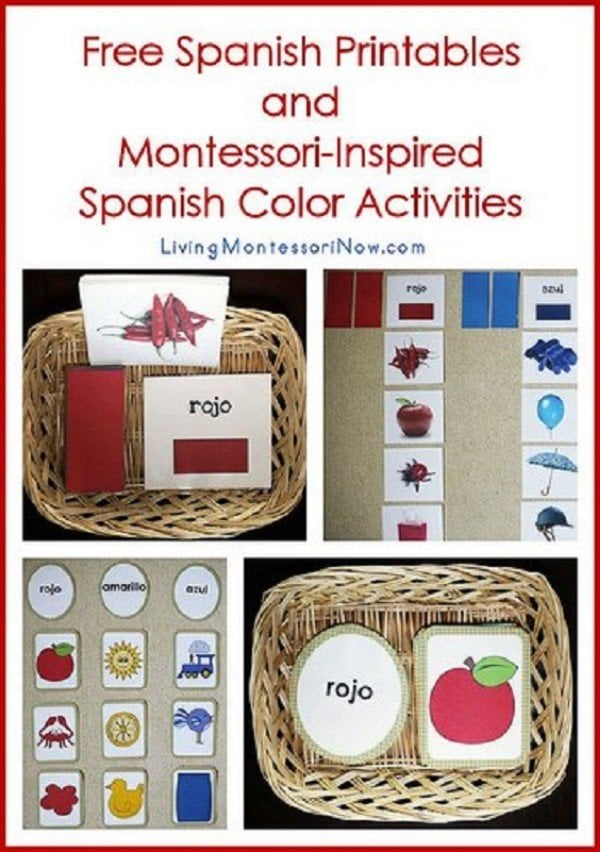 From Living Montessori Now
21. Use screen time to teach!

From Spanish Mama
Are you planning to teach your child Spanish? What strategies are you using? Share this with a mama who's also hoping to raise their child to be bilingual.