As parents, we're often on the lookout for kids' activities that don't require a lot of equipment or preparation. It's a bonus if a game can be played repeatedly and be different each time. When it comes to easy, fun, low-cost activities that are suitable for all age groups, charades ideas for kids ranks on the top of the list.
The only requirement for charades is a pencil and paper, and you can adjust it to be suitable for any age.
---
What Are Charades?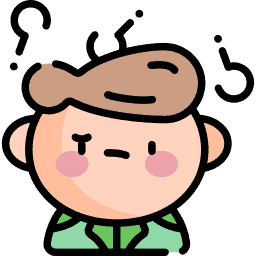 Charades is a simple game where one person acts out a word or phrase for the other people to guess. With a larger group, you can have teams playing against each other. With a smaller group, or even just two people, you can have one person act and the other(s) guess.
The only preparation needed is for you to write some words or phrases, with one on each piece of paper. Fold up the pieces individually, and drop them into a container. The actor then picks a random word out of the container, reads it silently, and performs clues for the others to guess.
Charades is such a flexible and universally suitable game, it is used as part of a support and social program for kids with chronic illnesses, supported by the American Academy of Pediatrics (1).
How to Play Charades With Kids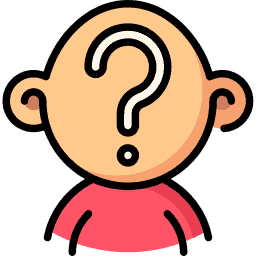 One of the fabulous things about charades for kids is that it is highly adjustable. You can tailor the game to better suit the group that's playing it.
Here are some tips to help you get the most out of your charade-playing experience.
Adjust the Words to be Acted Out
You can give younger children simple one-syllable words to perform. As kids get older, we can give them harder words and simple phrases. Finally, you can move on to longer phrases and tough words for the oldest children.
Consider Reading Ability
If you have kids who can't read yet or have limited reading abilities, you can either read the card to them, whispering in their ear, or draw pictures on the cards. If the word is tree, you can write the word out and draw a picture of a tree.
Adjust for Experiences
Once your kids get older and you begin using more complex words and phrases, consider whether the children playing will know what is being acted out. If you are using book titles or movies, think about how popular those titles are and whether the guessers will be likely to have heard of them.
Make Sure Everyone Understands the Rules
The biggest rule of charades is that actors can't speak or make noises.
Provide Gestures
There are several basic, universal gestures in charades. These gestures give small clues to the guessers.
You need not use them for a game with younger children, but older kids will enjoy the game more if these gestures are introduced.
A book: Put your hands together and then open them like a book.
A movie: Pretend you are using an old-style movie camera.
How many words: Hold up the same number of fingers as you have words.
Which word: Hold up the number of fingers to show which word in the phrase you are gesturing.
Small word: Hold your forefinger and thumb close together.
Sounds like: Tug your ear.
Set a Time Limit
To prevent things from going on too long, you can set a time limit for each actor. You can say that once they begin, the actor has one minute. If the others have not guessed by that time, the actor has to reveal the word.
Keep Score, or Not
One of the fun things about charades for kids is you can play it as a collaborative game where the only goal is for everyone to guess the word. Or, you can give points to the person or team who guesses correctly before the time is up. Then, whoever gets the most points is the winner.
You Can Cheat
We're not advocating letting the kids cheat. Instead, you can purchase a charades game that you can take anywhere and is suitable for most age groups. You won't have to do any of the work coming up with charades ideas because the game will do it for you.
Activity Charades Ideas for Kids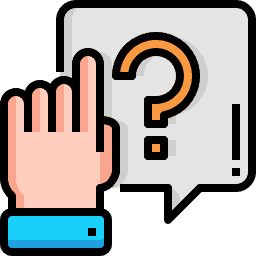 Activity words or phrases work especially well for preschool children. Kids of this age can be literal and may struggle with the thought process required to act out an object or a place. However, they can act out an activity with which they are familiar.
If given the activity "brushing your teeth," a preschooler can act this out from experience. However, given the word toothbrush, a preschooler might lie on the ground and try to act like a toothbrush. An older child will think to act out the process of brushing their teeth and when the guessers get that piece of the act, point to the toothbrush.
Swimming
Reading
Having a shower
Washing your hair
Brushing your teeth
Shaving
Whisking eggs
Eating
Making the bed
Smelling a flower
Driving a car
Blowing out birthday candles
Skateboarding
Vacuuming
Chopping wood
Playing the violin
Painting a picture
Ballet dancing
Tap dancing
Flipping pancakes
Typing
Digging a hole
Climbing a tree
Sunbathing
Sleeping
Object Charades Ideas for Kids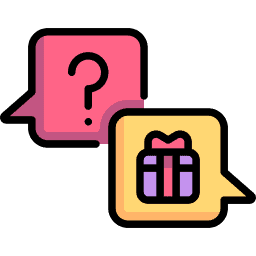 As your children get older, you can move onto simple objects. Stick to familiar objects that a young child will be able to perform without you having to explain what they are.
It is also an excellent idea to choose objects that form part of an easy-to-act activity.
Book
Phone
Clock
Cup
Knife
Bed
Candle
Table
Laptop
Ball
Stairs
Guitar
Fire
Drums
Saxophone
Toothbrush
Pen
Backpack
Car
Pinata
Remote
Scissors
Shoelace
Camera
Slide
Swing
Lawnmower
Places Charades Ideas for Kids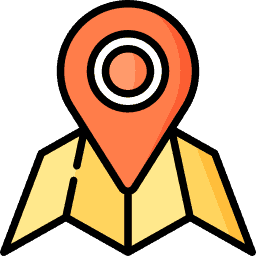 Places can be tricky. If you are playing charades with kids you know well, it's not too difficult to choose places they will be familiar with. However, if you're not sure of a child's life experiences, stick to simple places like home and school.
Once your children are older, you can consider using countries, cities, landmarks, and other more sophisticated places.
Home
School
Park
Swimming pool
Beach
Mall
Church/temple/mosque
Campsite
Farm
Zoo
Doctor's office
Dentist
Hospital
Library
Movie theater
Ice rink
Sports field
Airport
Train station
Restaurant
Aquarium
Veterinarian's office
Skate park
Water park
Garden
Animal Charades Ideas for Kids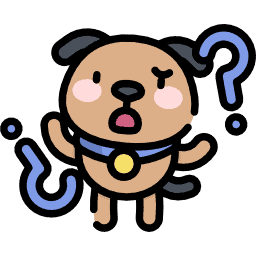 This is another great category for the youngest children.
Animals, especially those with a distinct physical feature, are recognized by most kids.
Elephant
Cat
Crocodile
Kangaroo
Fish
Shark
Bear
Bird
Pig
Chicken
Peacock
Snake
T-rex
Spider
Gorilla
Rabbit
Penguin
Lion
Giraffe
Goat
Llama
Horse
Frog
Sloth
Ant
Horse
Book Charades Ideas for Kids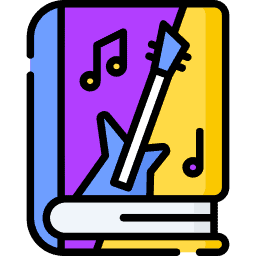 Books can be best suited for older children. They usually have multiple words in the title and it's hard to be sure if the children have heard of or read a particular book. While having read a certain book isn't necessary to guess it, being able to associate certain words is helpful.
Let's take the book, "Don't Let The Pigeon Drive The Bus." If you are unfamiliar with the book, you would need to see every word acted out before you could guess it correctly. However, if you do know the book, the actor can perform "Don't" and "Drive," and the others may guess.
Harry Potter
Lord of the Rings
Charlotte's Web
The Cat In The Hat
Captain Underpants
Diary of a Wimpy Kid
The Princess Diaries
The Lion, The Witch, and The Wardrobe
The Snowy Day
Goodnight Moon
Click Clack Moo, Cows That Type
Don't Let The Pigeon Drive The Bus
Green Eggs And Ham
The Little Engine That Could
Mr. Popper's Penguins
The Witches
The Stinky Cheese Man And Other Stupid Fairy Tales
We're Going On A Bear Hunt
Pete The Cat – Rocking In My School Shoes
Holes
A Wrinkle In Time
Love You Forever
The Little Prince
A Monster Calls
Harold And The Purple Crayon
The Phantom Tollbooth
The Book Thief
The Boy in the Striped Pajamas
Disney Charades Ideas for Kids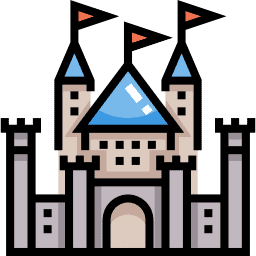 Most kids over the age of 4 will be able to act out and recognize Disney movies and characters.
Again, adjust your choices to suit the kids playing.
Dumbo
Beauty and the Beast
Cinderella
Rapunzel
The Princess and the Frog
Wall-E
Moana
Finding Nemo
Snow White and the Seven Dwarves
Mulan
Lilo and Stitch
Mickey Mouse
Donald Duck
Goofy
The Little Mermaid
The Lion King
The Jungle Book
101 Dalmatians
Mary Poppins
Pinocchio
Lady and the Tramp
Peter Pan
Aladdin
Hercules
The Hunchback of Notre Dame
Food Charades Ideas for Kids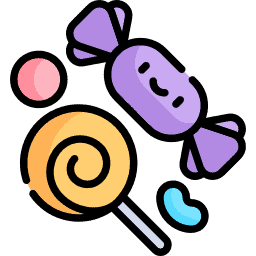 Food ideas can be a blast at a birthday party or other event.
Acting out food items can be difficult, and you'll probably get a good laugh from watching your child try to figure out how to do it.
Banana
Bubblegum
Ice cream cone
Pizza
Sandwich
Hotdog
Apple
Watermelon
Popcorn
Grapes
Corn on the cob
Cupcake
Juice box
Drumstick
Coconut
Chips
Fries
Yogurt
Cheese
Cheerios
Baked potato
Jelly beans
Jello
Spaghetti
Chocolate bar
Sports Charades Ideas for Kids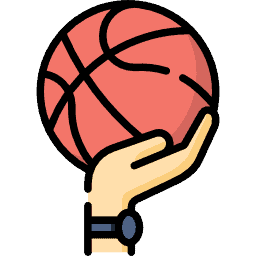 When your kids are older, you can throw in some sports.
They often seem easy when you read them, but they can be more challenging to act or guess than you imagine.
Golf
Soccer
Ice hockey
Football
Baseball
Volleyball
Basketball
Archery
Skiing
Tennis
Diving
Table tennis
Softball
Hurdles
Shot put
Frisbee
Cycling
Surfing
Water skiing
Bowling
Fishing
Sumo wrestling
Swimming
Rowing
Boxing
Christmas Charades Ideas for Kids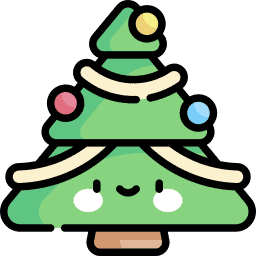 Great for a seasonal party, Christmas charades can be based on the type of Christmas you celebrate. So, if your family focus on the religious meaning of the holiday, you can stick with the religious imagery. If you are more of a Santa family, you can focus on the modern aspects of the celebration.
Manger
Angel
Baby Jesus
Shepards
3 Wise Men
Stable
Star
Winter
Jingle bells
Wreath
Gift
Santa
Stocking
Candy cane
Mistletoe
Christmas tree
Tree lights
Naughty list
Nice list
North Pole
Gingerbread house
Reindeer
Elf on the Shelf
Sleigh
Snow
Cookies
Halloween Charades Ideas for Kids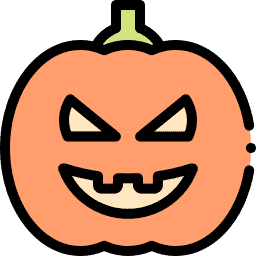 Halloween charades are great for any time of the year. But if the kids are dressed up in their Halloween costumes because you're doing this game in October, drop any words the costumes will make too easy. So, if you have a little black cat at your party, exclude "black cat" from your word list.
Trick or treat
Costume
Zombie
Witch
Monster
Ghost
Vampire
Mummy
Candy
Pumpkin
Jack-o-lantern
Spider
Spiderweb
Haunted house
Candy corn
Bobbing for apples
Skeleton
Scared
Scream
Bat
Black cat
Mask
Decoration
Gravestone
Scarecrow
---
Encourage Your Kids to Act Up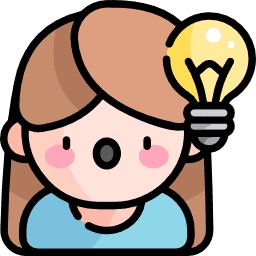 Charades is a fun family game and an excellent way to promote creative thinking and develop non-verbal communication skills. Adults and kids can enjoy charades together, and play can benefit adults, too.
Playing games can reduce stress, boost your mood, and make you feel more connected to others (2).
Keep this list of ideas handy, so you're covered whenever your children decide they're going to play charades or if you need a rainy-day activity to keep your youngsters entertained.
So, what are you waiting for?
Thank You For Your Feedback!
Thank You For Your Feedback!