White noise machines can be a lifesaver for parents of babies who struggle with sleeping. But with so many options on the market, it can be hard to know which will work best.
We've tried machines that sound tinny or have high-pitched sounds in the background that really grated on our nerves. Some white noise machines can even cause hearing damage. We've also found ourselves frustrated by the lack of portability and poor functions on some devices.
Your white noise machine should bring you peace, not add to your stress.
We've researched and tested all the top-rated products to bring you this list of the best baby sound machines for every situation. We've included portable, plug-in, stuffed animal, and combination units to help your baby sleep better at home or on the go.
Image
Model
Product Comparison Table
Features
Best Night Light
Hatch Baby Night Light
Programmed to turn on automatically
Controlled by smartphones
Includes toddler lock feature
Best Projector
VTech Lil' Critters
Voice sensor
100+ songs, melodies, sounds, phrases
Volume and timer controls
Plugs directly into the wall outlet
Soothing night light display
No Wi-Fi required
Best Shushing
Baby Shusher Sleep Miracle
Easy timer options
Small, compact, and portable
Doctor-approved
Best White Noise
Homedics Sound Machine
Compact and portable for travel
Auto-off timer
Runs on batteries or plug-in
Best Portability
MyBaby SoundSpa
Portable design great for travel
Withstands bumps and tumbles
Four soothing lullabies
Best Plush Toy
Roccababy Plush Crib Soother
20 soothing melodies
Melodies activated by a cry
Equipped with star projector
Best Humidifier Combo
Crane Ultrasonic Cool Mist Humidifier
Three soothing lullaby sounds
4-in-1 machine
Easy accessible parts for efficient cleaning
Best Heartbeat
Waver Premium
Seamless looping of 6 quality sounds
Built-in USB charger
Lightweight and portable
Review Methodology: At Mom Loves Best, we understand the importance of a good night's sleep for both you and your baby. That's why our team of experts has conducted a thorough analysis and hands-on assessment of the best baby sound machines available on the market. We've compared their performance, design, user experience, and key decision-making factors such as sound quality, volume control, portability, and safety features. We've evaluated products from a user's perspective, ranking them based on our criteria and sharing our findings with you. Drawing from our professional experience and first-hand evidence, we've identified the top baby sound machines that set themselves apart from their competitors. Trust our research and reviews to guide you in making the best choice for your family's sleep needs.
---
---
The Best Sound Machines of 2023
Here are our favorite baby sound machines on the market.
Hatch Baby Night Light and Sound Machine
Best Sound Machine Night Light Combo
If you are hoping to find a sound machine that has a lot to offer, this is one of the greatest. This sound machine can be customized in many ways and can even grow with your child.
It was designed with scientifically proven light colors that promote healthy circadian rhythms and melatonin production with white noise to aid sleep. It is fully customizable, programmable, and controlled from your smartphone.
As your child moves from bassinet to big kid bed, it grows with your needs — first providing soft light for middle-of-the-night diaper changes and nursing sessions, then alerting your toddler when it is ok to get out of bed in the morning. It helps you reinvent bedtime to get your family a better night's rest.
Create the ideal sleep environment for your child's unique sleep needs by choosing from a range of custom colors and sound choices. The night light feature helps children feel secure. Plus, you have the bonus option to have the light stay on all night while still staying cool to the touch.
Pros
Can be programmed to turn on automatically.
Can be easily controlled by your phone.
Offers a variety of colors and sounds.
Includes toddler lock feature.
Cons
The light is pretty bright, even on the dimmest setting.
The app is not compatible with all phones.
Our Ratings
Community Feedback
I've been using this Hatch Rest sound machine and night light for quite some time now, and it has certainly helped my 18-month-old and 3-year-old children sleep better. The "ok to wake" function, which turns the light green when it's time to get up, has been surprisingly effective in helping my kids understand when it's time to wake up. The app and Bluetooth capability make it easy to customize the night light colors, sounds, and schedules. However, I do wish that the light could be a bit brighter for late-night diaper changes and that the device could connect to Wi-Fi for better control over the settings.
---
VTech Lil' Critters Hippo Soother Sound Machine
Best Sound Machine with Projector
The VTech soother projector displays relaxing colored stars on the ceiling, which creates a calming effect for children.
The sound machine plays a selection of nursery rhymes, white noise, music, and sounds. The tranquil tunes should put your child in a relaxed mood before bed so they can fall asleep quickly.
If your child wakes up, the machine uses a voice-activated sensor that automatically plays music to reset their mood and lull them back into a deep sleep.
It includes a volume control so you can adjust the volume to your desired level. Remember to keep it low to protect your baby's hearing.
You can activate the star projection and music sounds manually by pressing a button.
Pros
Relaxing star projector good for all ages.
One hundred calming lullabies and nature sounds.
Voice-activated sensor.
Volume and timer controls.
Cons
There is no option for either light or sound to be used while the other's turned off.
Our Ratings
Community Feedback
I'm really happy with this hippo as it has become a favorite for both my children and myself. The variety of soothing melodies, story time, and white noise options have helped my kids fall asleep easily. I also appreciate the voice activation feature, which turns on when the baby cries. The vibrant colors and starry night light display on the ceiling are great additions that keep my little ones entertained.
---
LectroFan Kinder Baby Sound Machine
Best Sound Machine With App
Sleeping well begins at an early age. Help your child get the best sleep, improve their bedtime routine, and give yourself peace of mind with LectroFan Kinder.
Just plug it into any standard outlet, download the app, and control the experience with your Apple or Android smartphone or tablet. This makes it a good choice for any tech lovers.
We love that we can control the white noise from outside the bedroom without having to cause any disturbance. We've startled our babies enough times when tiptoeing into their room at night, which always results in a longer resettling time.
With this unit, you can control which sounds or songs are playing and their order, the volume level, the brightness and color of the multicolored night light, and the length of time the sounds and light continue to run — all from a distance using the app.
This baby sound machine plays over 75 high-fidelity sounds and lullabies, giving you a wide selection for your little one.
Pros
Plugs directly into the wall outlet.
Plays lullabies, nature sounds, and ambient noise.
Soothing night light displays a rainbow of colors.
Works with Apple and Android; no Wi-Fi required.
Cons
It sometimes takes some effort to connect to the app and hold the connection.
You must be within Bluetooth range to make adjustments with the app.
Our Ratings
Community Feedback
When I first started using this sound machine, I immediately noticed its simple design and the ease of selecting different settings without the need for apps or Wi-Fi connections. The variety of white noise options provided a soothing experience, and the adjustable volume and depth of sound allowed me to tailor the machine to my preferences. Although there were some minor design quirks, the overall performance of this compact device has significantly improved my sleep quality and helped to mask unwanted noises in my living space.
---
Baby Shusher Sleep Miracle Soother
Best Baby Shusher
The Baby Shusher stops baby crying by engaging the natural calming reflex of your baby. It uses a parenting technique made popular by Dr. Harvey Karp in the "Happiest Baby on the Block" book.
It incorporates the fourth "S" of the "Five S's" — shushing. With loud, rhythmic shushing noises, it draws on ancient, time-tested practices.
This is a doctor-approved and thoroughly tested technique designed to break a baby's crying spell and engage their natural calming reflex.
The rhythmic shushing sound reminds your baby of being inside the womb, where they were inundated 24 hours a day with loud sounds of blood flow and other in utero noises. What may sound harsh at first can be calming to a baby.
Babies will cry anywhere, and the Baby Shusher is small, compact, and easy to keep clean. We love that we can use it in the car, when visiting friends and family, or when doing important everyday things like grocery shopping or catching up with friends.
Pros
You can choose how loud to play the shush.
There are two easy timer options for 15 or 30 minutes.
Small and compact for easy cleaning.
It's an ultra-portable device.
Cons
Requires two hands to use.
Speaker is at the bottom, so it must be on its side when using.
Our Ratings
Community Feedback
As a new parent, I was desperate for a solution to help my baby sleep peacefully, and this shusher has been a godsend. It has a soothing "shh" sound that mimics a human voice, calming my baby down and helping them drift off to sleep in no time. The only drawback is the lack of a continuous option, as the sudden stop can sometimes startle my little one awake, but overall, it's an invaluable tool for any sleep-deprived parent.
---
Homedics White Noise Sound Machine
Best White Noise Machine
The Homedics White Noise sound machine offers six nature sounds, including white noise, thunder, ocean, rain, summer night, and brook.
It features an adjustable volume setting, allowing your baby to easily relax or fall asleep, even with undesirable background noise.
This model allows can be plugged into a wall outlet with its included adapter or powered by four AA batteries, which are not included.
Its also designed with an auto-off feature. Set the timer to 15, 30, or 60 minutes. Or, if you choose, leave it on all night.
In addition to the white noise feature, five other natural sounds work great for calming your baby. The rhythmic sounds instill a feeling of comfort that lulls people of all ages to sleep.
Pros
Includes white noise and five other sounds.
Compact and portable for travel.
Auto-off timer.
Can be plugged into a wall outlet so you don't burn through battery power.
Cons
Includes a green power button that emits significant light.
The knobs tend to break easily.
Our Ratings
I used this sound machine with both my kids and loved it. It has been working for the past six years and is still going. We have taken it on all of our family vacations to keep the babies soothed. It is easy to use and very durable.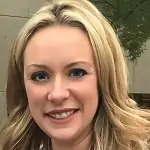 Editor's Note:
Jennifer Schlette, MSN, RN
Community Feedback
My experience with this sound machine has been generally positive, despite its limitations in sound quality. The white noise setting effectively helps me sleep and serves as a background noise while doing housework or working in the garage. Although some users may experience auditory hallucinations or find the looping nature sounds distracting, I believe it's a decent option for the price, especially considering its portability and battery-operated functionality.
---
MyBaby SoundSpa White Noise Machine
Best Portable Noise Machine
The MyBaby SoundSpa is a solid pick when you are on the go. There are four high-quality lullabies and sounds, including white noise, ocean, lullaby sounds, and heartbeat. These soothing sounds mask background noises to create an ideal sleeping environment for your baby.
A 15, 30, or 45-minute optional sleep timer helps you conserve battery power and control your baby's sound exposure.
The integrated clip attaches to strollers and car seats, making the portable design great for travel. And you aren't limited to using this sound machine when on the go. It is also great to quickly and easily take from room to room.
Pros
Portable design is great for travel.
Durable to withstand bumps and tumbles.
Four soothing lullabies.
Cons
Some people would prefer a longer sound loop.
Our Ratings
Community Feedback
I recently purchased this white noise machine for my kids and have been using it daily ever since. The adjustable volume and variety of sound options, such as waves, have been a hit with my little ones, helping them fall asleep quickly. However, I did have some issues with battery corrosion and found that the clip isn't tight enough to securely hold the machine when on the go. While it may not be the most travel-efficient option out there, it's been a useful addition to our daily routine, especially when needing to create a peaceful environment during car naps or in louder settings. Just make sure to keep extra batteries on hand if using it frequently!
---
Roccababy Owl Cry Sensor Soother
Best Plush Toy Noise Machine
Ths owl soothing soft toy is a cute plush toy that helps calm and soothe your newborn baby through voice-activated sounds. There are 10 musical melodies and another 10 nature sounds to choose from.
The sound of this plush toy will activate as soon as it hears your little one awaken. It will continue to play its soothing sound until it hears quiet. That will eliminate a lot of the guesswork for you.
If you are hoping to find a baby sound machine that can run all night, this isn't the best selection for you. This is best for parents wanting to only provide soothing noise for their little ones when they are upset.
The fact this sound machine plush toy only turns on after hearing your baby cry and then shuts off after your little one is quiet is excellent if you are worried about your baby relying on the machine as a sleeping crutch. And it saves on batteries, as it's not running constantly.
Pros
Sound module programmed with a lot of different sound options.
Soothing melodies are activated by your baby's cry.
Shuts off by itself.
Includes volume control.
Cons
The light projector isn't very bright and is only visible in a very dark room.
Our Ratings
Community Feedback
Great product for helping babies sleep with its soothing light and music features. I have experienced that the light serves as a perfect night light, allowing me to easily change diapers and find pacifiers. However, the cry sensor can be overly sensitive, sometimes activating even with slight movements or noises. One downside is that the product is front-heavy and cannot stand on its own, which can be a bit annoying.
---
Crane 4-in-1 Drop Ultrasonic Cool Mist Humidifier
Best Humidifier Combo
The Crane Ultrasonic Cool Mist Humidifier combines soothing humidity and relaxing sounds to help your baby sleep throughout the night.
Its one-gallon tank can deliver up to 24 hours of run-time per filling. Its accessible part that easily gets wet helps protect the tank and air from mold and mildew buildup. An optional night light gently illuminates the room, while the soothing sounds block distractions and lull your baby to sleep.
One of the many features is an auto-off timer to conserve energy. This is an excellent option for baby naps.
We love that this machine has many uses. It helped our little ones fall asleep and calmed them when they were fussy.
This machine can help more than just babies too. Adults can also use it to tune out distractions or boost their focus while they study or work. You can use it to purify the air in any nursery, bedroom, dorm, apartment, or office.
Pros
Three soothing lullaby sounds.
Triples as a night light, humidifier, and sound machine.
Easy accessible parts for efficient cleaning.
Cons
The touch pad may not be the most durable there is .
The machine requires quite a big area.
Our Ratings
Community Feedback
My experience with this humidifier has been a mix of pros and cons. On one hand, the large water reservoir and whisper-quiet operation are definite positives, as is the top opening design for easy cleaning. However, the unit can develop mold despite regular cleaning, and I've noticed some durability concerns with thin tank walls. While I appreciate the nightlight option for my child, the sound effects are more distracting than soothing.
---
Waver Premium Soothing Sound Machine
Best Heartbeat Sound Machine
Add a sense of calm to your baby's nursery with this stylish sound machine that helps drown out household noises and promotes more restful sleep.
Each of the six sound settings was carefully selected with your baby in mind to help you create the ideal mood for naptime or bedtime.
The heartbeat sound is a great way to soothe newborns. In addition, you can play lullaby, ocean, rain, fan, and white noise sounds on this unit.
The integrated premium speakers offer excellent volume control so you can ensure sounds are emitted at your baby's comfort level.
Pros
Seamless looping of six quality sounds with no audible break.
Built-in USB charger.
Lightweight and portable.
Includes a 15-, 30-, and 60-minute timer.
Cons
The machine sometimes makes scratchy noises when on.
Not a long-lasting unit.
Our Ratings
Community Feedback
I've been using this sound machine for quite some time now and it has become an essential part of our bedtime routine. With a variety of sound options like rain, fan, and soothing music, it's easy to find the perfect setting for a restful night's sleep. The volume control knob is a great feature, allowing for precise adjustments to suit individual preferences. While some of the sounds may not be 100% accurate, it still effectively serves its purpose as a reliable white noise machine that helps both adults and children sleep better.
Why Do Sound Machines Work?
Some believe when babies are in the womb, they are encapsulated in silence. But while the sounds of our outside world may be muffled, your baby isn't developing in silence.
The womb is actually quite loud. Your baby is exposed to many sounds within your body, like the gurgling of your stomach and the beating of your heart.
Since they are used to constant noise, when you place your baby to sleep in an extremely quiet environment, they may feel unsafe or at least a bit out of place.
Your baby is in a foreign environment and can hear the slightest noises that can cause them to become startled. Younger babies have a hard time falling back to sleep on their own after waking up. This is where the noise machine comes in handy.
The best baby sound machines will emit a noise designed to be familiar to your baby and soothe them. It will also help block out all that background noise that could cause them to startle.
Types of Sound Machines
Different types of baby sound machines come with different features. Here is what you should know about each kind, so you can better decide which one best meets your needs.
Portable
A portable sound machine is an excellent option if your baby sleeps in many different places. If you are constantly on the go, it can be challenging to get your baby to sleep, and it can be hard to drag a sound machine along.
A portable sound machine runs on batteries and can be used virtually anywhere. You aren't limited to space with an electrical outlet. You just have to make sure you have some extra batteries handy.
Plug-In
A plug-in sound machine works via a wall outlet. This sound machine is best if you are looking for a stationary machine for your baby's nursery.
A benefit of this type is that you don't have to worry about preserving power or changing batteries. Since this type of machine runs on electricity, they usually have extra features as well. You should always ensure a plug-in sound machine is out of your baby's reach because the cord can be a strangulation hazard.
Stuffed Animal
This type of sound machine is basically a stuffed animal with a small sound machine inside it. These can be nice because your child may become attached to the stuffed animal. However, stuffed animals should never be placed in the crib with your baby because they are not a safe sleep item for babies. However, a benefit of these plush sound machines is that once your baby is old enough to sleep with other items in their bed, they can snuggle these to sleep.
Stuffed animal sound machines typically turn on with the press of a button, and babies learn how to turn them on fairly easily. They are also very portable and you can use them in the car, at day care, or in other people's homes.
Combination
Combination sound machines combine more than one baby necessity, so you don't have to worry about purchasing two separate items.
You can often find a sound machine with an alarm clock, baby monitor aspect, humidifier, radio, night light, or ceiling projection.
How to Choose the Best Baby Sound Machines
Here are a few things you should look for when choosing the best baby sound machine for your little one:
Source of power: Batteries are better for portability, whereas a plug-in may be easier for the nursery.
Remote control: Being able to control your baby's sound machine remotely can keep you from having to enter the bedroom and constantly wake your baby when starting or stopping the sound machine.
Sleep timer: Most portable sound machines come with a timer to preserve battery life. But if you want a sound machine that will run throughout the night, the timer can become a nuisance as some models can only play for a certain duration before they automatically shut off.
Types of sounds: Your options include white noise, nursery rhymes, heartbeat, animal sounds, and nature noises. Most newborn babies will prefer the heartbeat and white noise over the other options but eventually gravitate toward the other sounds.
Appearance: There are different designs on the market — some of them are adorable, and some are hideous. You need to figure out which features are most important to you and if the features overrule the looks.
---
The Bottom Line
The Hatch Baby Night Light and Sound Machine is our top pick as the best baby sound machine.
Although quite expensive, we believe it is an investment worth making because it has features that let it adapt and change with your child. You can start using this sound machine with your newborn and continue using it once your little one is out of the toddler stage.
The ability to control this sound machine remotely is a great advantage. You have many color options and sounds to choose from, and they are all conveniently accessible.
Thank You For Your Feedback!
Thank You For Your Feedback!