Are you a pregnant mom planning to breastfeed? Then chances are, you are going to need a breast pump.
Even if you don't plan to work outside of the home or use it on a regular basis, it's a good idea to have one.
What most women don't know that is the vast majority of them can get a free breast pump through their insurance provider.
Here are some things you should know to get it properly covered.
---
Do I Really Need a Breast Pump?
If you're nursing (or planning to), it is wise to have one of the best breast pumps on hand. While pumps are often associated with working moms who express their milk when away from their babies, breast pumps are useful for any nursing mom.
The benefits of having a breast pump include:
Building a freezer stash for emergencies.
Resolving mastitis or clogged milk ducts.
Being able to go on date nights.
Emptying your breasts when you are engorged but your baby is asleep.
Allowing your partner to handle overnight feeding.
Breast Pumps for Free? How Is This Possible?
The Patient Protection and Affordable Care Act (commonly referred to as "Obamacare" or ACA) includes the provision of breastfeeding support and equipment to mothers "for the duration of breastfeeding" (1). Obamacare requires not partial, but 100 percent insurance coverage of these supplies.
So, regardless of your typical deductions, co-pays, co-insurance amounts, or other out-of-pocket costs, your insurance company must cover the full cost of these expenses – at no cost to you.
Are There Any Exceptions or Limitations?
Yes. While the vast majority of health insurance plans are subject to this legislation and its mandate to fully cover breastfeeding supplies and support, there are a few exceptions.
Take Note
Any health insurance plan "grandfathered" under the Affordable Care Act is not subject to this requirement. Grandfathered plans are any plans created or purchased on or prior to March 23, 2010
(2)
.
Additionally, the legislation did not specify what constitutes "breastfeeding supplies," so some may decide to cover manual pumps while others will fully cover a double-electric pump complete with a cooler and carrying case. Still, others may only cover the rental of a hospital-grade pump for a pre-determined period.
This means you need to check with your insurer about the specifics of what they will cover.
Can't I Just Buy One?
Unfortunately, the process of getting a breast pump covered by your insurance complicates your buying process. While you could just buy a pump and submit the receipt to your insurance company for reimbursement, most insurance companies require you go through a medical supply company.
However, it gets even more complicated: Not all medical supply companies carry breast pumps.
Take Note
Communicate closely with your insurance company to learn about their requirements, identify which medical supply companies they are contracted with, and stay within their purchasing parameters to take advantage of your opportunity for a free breast pump.
What Should I Ask My Insurer?
When you call your insurance, these are the questions you need to ask to get a fully covered breast pump:
Does my policy cover the purchase of a breast pump for a nursing mother?
At what point in my pregnancy can I qualify for this benefit, or do I need to wait until my baby is born?
Would I need a prescription from my doctor, or is documentation of prior maternity care in my insurance record sufficient proof of my need?
Can I purchase a pump from a regular store and submit the receipt for reimbursement? If so, where can I find the reimbursement request insurance form and where do I mail it?
What contracted medical supply companies can provide me with a breast pump?
Are there limitations on what types of pumps you cover – manual vs. electric?
Are there certain brands of pump I can choose from?
What is the value limitation – i.e., what is the maximum cost you will cover?
Do you cover other related supplies – additional milk bottles, flanges, breast milk storage bags, replacement tubing, and the like?
Is there anything else I should know about properly purchasing a breast pump through insurance?
The Best Breast Pump Suppliers
While many medical supply companies provide breast pumps, there are four common online breast pump options. Here is an overview of some of the features they offer.
Before finalizing an order from any company, verify with your insurance that they are a contracted company. Most companies will verify your insurance as part of their process, but it's ultimately your responsibility to confirm your coverage.
You can find more in-depth details, such as the brands offered, FAQs and order form links for each of the 4 companies listed below.
1. Aeroflow Breastpumps
| | |
| --- | --- |
| Brands Available: | Medela, Ameda, Hygeia, Spectra, Motif, Tomy, Nuk, Lansinoh. |
| Process: | Fill out the online form, Aeroflow coordinates with your insurance, and then ship your pump to your door. |
| Length of Time: | 2 days to verify insurance information + shipping time. |
| Cost: | No out-of-pocket costs unless you choose to upgrade from what your insurance approves. Free shipping. |
2. Edgepark Medical Supplies
| | |
| --- | --- |
| Brands Available: | Medela, Spectra, Ameda, Freemie, Nature's Bond, Tomy, Lansinoh, Hygeia. |
| Process: | You fill out the online form, Edgepark coordinates with your insurance, and then ships your pump. |
| Length of Time: | 8-12 days. |
| Cost: | No out-of-pocket costs as long as your chosen pump is within limits of insurance guidelines. Shipping is free, but you may pay to upgrade if you'd prefer 2-day or overnight shipping. |
3. Lucina
| | |
| --- | --- |
| Brands Available: | Brands available: Medela, Spectra, Ameda, Freemie, Nature's Bond, Tomy, Lansinoh, Hygeia. |
| Process: | Fill out their online insurance order form. After that, they contact your insurance and send your breast pump upon approval. |
| Length of Time: | The pump will be shipped upon verification with the insurance company. If you are pregnant, your pump will ship 30 days before your due date. |
| Cost: | Your pump is free as long as your insurance is verified. Shipping costs are not listed. |
4. Byram Healthcare
| | |
| --- | --- |
| Brands Available: | Brands available: Medela, Ameda, Spectra, Freemie, Evenflo, Lansinoh. |
| Process: | Fill out the online form. Upon insurance approval, your breast pump will be shipped. |
| Length of Time: | 7-10 business days. |
| Cost: | Your breast pump is free upon insurance approval. No option is available to upgrade your pump. Shipping costs are not listed. |
Getting A Free Breast Pump
While most medical supply companies say they verify your insurance coverage for you when purchasing a pump, it's always better to understand your benefits so you can make the process as smooth and painless as possible. Here's how to do things properly.
1. Do Your Pump Research
First, fully research all the breast pumps on the market and choose the one that best matches your lifestyle. Ask breastfeeding friends and family for recommendations, or ask your lactation consultant.
2. Call Your Insurance Company
When you call, have your insurance card on hand to give your group number or member ID so your benefits can be properly verified. At the beginning of the conversation, ask the customer service representative's name, and whether they have an ID number.
Write these things down, and take notes throughout your conversation so you can reference them later if you have any issues.
3. Ask Lots of Questions
Ask the questions we've listed above, and try to think of any others that may be important to you or your specific situation.
4. Ask The Representative For A Store
If you'd prefer to walk into a medical supply company (as opposed to ordering online), sometimes it can be challenging to find one with breast pumps.
To ensure you know exactly where you can go (and save yourself some legwork), ask the representative to put you on hold and call their approved medical supply companies to locate one that provides breast pumps.
5. Order Your Pump
After you have all the information you need from your insurance provider, order your pump. You can either:
Order it online from a medical supply company.
Purchase it from a brick-and-mortar medical supply store.
Buy it yourself and submit the receipt for reimbursement to your insurance company.
If the company you're working with doesn't carry your preferred brand, either contact additional medical supply companies to see if they carry it, or research the brands available through that company and choose a new one to fit your needs.
Some hospitals will order your pump for you after your baby's birth but before you are discharged. You may want to check with the facility where you plan to deliver to see if this service is offered.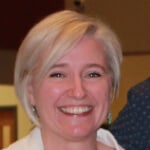 Editor's Note:
Michelle Roth, BA, IBCLC
---
Do It Right
When getting a breast pump through insurance, make sure you're doing things correctly to avoid a bill later.
Most women who plan to breastfeed benefit from owning a breast pump. From helping boost milk supply to allowing for the occasional date night, a breast pump provides both practical and medical benefits to a new mother.
The Affordable Care Act made breast pumps fully covered under most insurance policies, but navigating the complex and confusing world of insurance can be overwhelming. To get a breast pump for free through your insurance, it's important to do things properly.
Have you gotten a free insurance covered breast pump? How was the process for you? Let us know about your experience.