When shopping for a booster seat for your growing child, you want to ensure you select the best option for their safety and comfort. We've learned the hard way with our own children that not all booster seats suit every child — or every vehicle.
So we've made it our mission to compare all the available options to find the safest, most comfortable, durable, and affordable seats that fit a broad weight range and are easy to install. We'll share our detailed reviews of the best booster seats available and offer tips to help you find the perfect match for your child and your vehicle.
Avoid wasting your time and money on a booster seat that won't work for you. Choose one of these tried and tested top models instead.
Image
Model
Product Comparison Table
Features
Best for Wide Weight Range
Graco Tranzitions
Crash tested
Dual cup holders
Easy to clean
Best for Big Kids
Evenflo GoTime LX
Multiple seat height options
Use backless or high-backed
Narrow and lightweight
Most Comfortable
Britax Grow with You ClickTight Plus
ClickTight installation system
Extended five-point harness use
Comfortable for long trips
Best for Daily Use
Chicco GoFit Booster
Lightweight and compact
Easy to care for
Comfortable, contoured seat
Most Portable
Hiccapop Inflatable Seat
Extremely lightweight
Simple to use
Anti-slip base
Best LATCH System
Clek Oobr High-Back Seat
LATCH compatible
High-back and backless mode
Extended expiration date
Best for Traveling
BubbleBum Inflatable Seat
Great for travel
Uses foam for increased structure
Simple to use
Review Methodology: At Mom Loves Best, we understand the importance of finding the perfect booster car seat for your child's safety and comfort. Our team of professionals conducts thorough research and hands-on evaluations to provide you with expert analysis and assessments of the top booster car seats on the market. We compare criteria such as safety features, ease of installation, comfort, and design to measure and rank each product's performance. Our data-driven reviews and first-hand experiences help you make informed decisions by highlighting the key factors that set each product apart from its competitors. Trust in our evidence-based recommendations as we guide you through the top ten booster car seats, ensuring you make the best choice for your family's needs.
---
---
The Best Booster Car Seats of 2023
These are the best booster seats we could find that meet our criteria of being safe, comfortable, durable, affordable, and suitable for all situations.
Graco Tranzitions 3 In 1 Harness Booster Seat
Best for Wide Weight Range
This booster seat was designed for a wide weight range, meaning you'll get a good few years out of this product.
It works as a 3-in-1 product. You can use it as a harness booster seat for kids weighing 22 to 65 pounds. Then upgrade to a high-back booster for kids between 30 and 100 pounds. Or you can opt for the backless booster option for kids between 40 and 100 pounds.
Overall, while your little one is between 22 and 100 pounds, this is the seat for them.
As well as being nearly half the price of many other similar options, it's also a safe seat. It comes with a Simply Safe Adjust Harness System, which is easy to adjust in one movement with one hand. No more fussing with buckles and harnesses while you have a screaming baby wanting to get comfy.
It also has five headrest positions to suit your child as they grow.
What We Like
Crash Tested
This seat has been crash-tested and exceeds the US standard FMVSS 213. It also has side-impact protection due to the five-point harness system alone. So you can rest assured this is a safe option if you ever get in an accident.
Dual Cup Holders
Stay focused on the road while your little one is happy in their seat, with enough to eat and drink. There are two cup holders for snacks and drinks while you drive.
Easy to Clean
Car seats get really dirty really fast. Cleaning them can be a hassle, but not with this option. The seat pad, harness covers, and body support are all removable, so you can take them off and toss them in the washing machine for easy cleaning.
What We Don't Like
Bottom Buckle Is Hard to Use
A common complaint is how difficult the bottom buckle — located near the groin area — is to buckle and unbuckle. If your little one is coming in and out of the car a few times a day, this may be something you begrudge doing as it becomes quite frustrating.
Not for Every Car
It seems that the car seat doesn't work in every car. It doesn't work great with leather seats as the bottom doesn't grip the seat well. Others found it too small for their car.
Product Specs
| | |
| --- | --- |
| Product Weight | 14.97 pounds |
| Dimensions | 18.9 inches by 10.47 inches by 33.5 inches |
| Minimum Child Weight | 22 pounds |
| Maximum Child Weight | 100 pounds |
| Additional Features | 3-in-1 design, adjustable headrest, one-handed harness system, dual cup holders |
Our Ratings
Community Feedback
My experience with the Graco Tranzitions 3 in 1 Harness Booster Seat has been overwhelmingly positive. The seat's versatility, offering three modes to accommodate my growing child, makes it a smart and cost-effective choice. I appreciate the comfortable padding and multiple recline positions, which are perfect for long car rides and preventing red marks on my child's skin. Additionally, the compact design fits well in my car's limited backseat space, and the convenient cup holders are a useful addition. Though it may not have a latch system when in booster mode, I still consider it a reliable and practical option for any parent seeking a long-lasting booster seat solution.
---
Evenflo Big Kid GoTime LX High-Back Booster Seat
Best Booster Seat for Big Kids
This is a high-back product that you can also use as a backless booster seat. This gives you extra versatility if you need something to take up less space. It will take up less room in the car or the trunk as a spare booster seat without the back attached.
This model features seven height adjustments to keep your little one as safe as possible. Slots on the right and left fix the seat belt properly and allow fastening from either side.
This seat also features an integrated cup holder to keep a drink close when you're on the go. It's available in multiple colors, and the removable pad is machine washable when cleaning is needed. This product is intended for children who weigh between 40 and 120 pounds.
What We Like
Multiple Seat Height Options
The seven height options keep your little one's belt where it needs to be. This gives you a great fit and a safe ride, even as your child grows.
When raising the height, the bottom of the backrest may become exposed and lead to a less comfortable ride. Feel your child will object to the lack of padding behind their lower back? If so, a different product may work better for you.
Use Backless or High-Backed
The high-back mode offers additional protection through the head and body. It also serves to keep your child in place. For longer trips, we recommend using the high-back option.
However, there are times when a backless booster may suit your needs better. This can be especially true when you're packing for a plane trip or find yourself tight on space.
Fortunately, this single unit allows you to use the backless or the high-back option as needed.
Narrow and Lightweight
Even with the high-back attachment, this seat is lightweight, weighing just 7 pounds. It's also quite narrow when used backless and may be suitable when you have three sitting across in the back seat.
Before committing to your booster seat, account for how accessible your seat buckles are when the boosters are in place. Boosters may sit three across easily enough but not allow easy access for fastening. Checking ahead of time can save you time, money, and hassle.
What We Don't Like
Not Well-Padded
This seat has minimal padding, which may make it uncomfortable for your child on long road trips. You'll want to use the seat as it's designed to be used, so avoid introducing any aftermarket accessories to make it more comfortable.
Not LATCH Compatible
This booster seat is not LATCH-compatible and does not offer tethers. This doesn't impact the level of safety, as booster seats don't require the LATCH system or tethers.
However, this unit is lightweight, and without the LATCH system to keep it anchored, these seats may shift when not in use. Be prepared to reposition them when it's time to buckle your child in.
Product Specs
| | |
| --- | --- |
| Product Weight | 7.1 pounds |
| Dimensions | 15.2 inches by 19.49 inches by 28.19 inches |
| Minimum Child Weight | 40 pounds |
| Maximum Child Weight | 120 pounds |
| Additional Features | Integrated cup holder, backless booster option |
Our Ratings
Community Feedback
These car seats are not only good quality but also comfortable for children. I've found them easy to handle and move in and out of the car, which is a huge plus. The convertible design, allowing you to remove the top part when the child is ready, is quite convenient. I was pleasantly surprised by the quality of the material and fabric, given the affordable price. Assembly is a breeze, taking just around 10 minutes or less, and my daughter absolutely loves her new, comfortable seat.
---
Britax Grow with You ClickTight Plus Booster Seat
Most Comfortable
The Britax Grow with You ClickTight seat is a good option for older kids. It features a five-point harness for added safety. When they have outgrown that, they can move on to using the car's seat belt.
This seat has a "big kid" appeal and doesn't feel like a baby's car seat. This can be good for older children who resent their car seat or booster. It can also make it easier to keep them in that five-point harness a little longer.
As it comes in multiple colors, your child can help select their favorite, making the seat more appealing to them.
It features comfortable padding, armrests, and an integrated cup holder. The harness offers nine positions, and it's easy to adjust. A steel frame absorbs and distributes impact if there is a collision.
It's designed for children who weigh between 25 and 120 pounds. Your little one can even continue to use the harness until they weigh 65 pounds. It features a ClickTight installation system, making it easy to install the seat securely.
What We Like
ClickTight Installation System
With this booster seat, Britax has chosen to use the ClickTight system over the LATCH system. This firmly affixes the booster seat to the car seat by threading the seat belt through the back of the unit. This installation approach should be used when using the seat with the five-point harness.
Great for Extended Five-Point Harness Use
This booster seat has a harness rated for use for children who weigh up to 90 pounds. This allows your child to travel safely with the five-point harness for longer. This is widely recognized as the safest restraint for your child to use in a moving vehicle.
The harness is extremely adjustable, offering nine positions. This should give your child a good fit the entire time they use the booster seat.
Comfortable for Long Trips
With substantial padding through the back and headrest, this is a comfortable choice for long trips. The headrest is adjustable and fully padded, so no exposed plastic parts are rubbing against your child.
The headrest area offers two layers of side-impact protection. It's heavily cushioned, making it great for naps on the go. An integrated cup holder keeps your child's drink within reach.
What We Don't Like
No Harness Plate at the Back of the Unit
There is no harness plate on the back of the booster seat. This means your harness may rub against the car seat while in use. This rubbing may cause the harness to move and loosen while you're driving.
If the middle of your car's seat is concave, this will be less of a concern. If your seat is flush straight across, though, it may impact your harness's functionality.
Harness Is Difficult to Tighten
The harness tends to get caught on itself at the back of the unit. This can make it difficult to tighten. If you need to adjust the harness significantly, you'll have better luck doing so when it's not installed.
Due to the tendency for the harness to loosen and the difficulty of tightening the harness, you'll want to check your harness position often. However, neither of these issues impacts its ability to be used as a booster with your car's seat belt.
Product Specs
| | |
| --- | --- |
| Product Weight | 25 pounds |
| Dimensions | 21 inches by 19 inches by 25 inches |
| Minimum Child Weight | 25 pounds |
| Maximum Child Weight | 120 pounds |
| Additional Features | Adjustable harness and headrest, steel frame, side-impact protection, integrated cup holder |
Our Ratings
Community Feedback
Love this Britax car seat for its top-notch safety features and convenience. The rigid steel frame, Safe Cell technology, and side impact protection ensure my child is secure during car rides. The ClickTight installation is incredibly easy and hassle-free, making me confident that the seat is properly installed. The stay-put buckle and adjustable headrest make buckling my child a breeze, and the cup holders and snack trays are a great added bonus. While it's not the most lightweight option, the peace of mind it brings for my child's safety makes it worth every penny.
---
Chicco GoFit Backless Booster Seat
Best Booster Seat for Daily Use
This space-saving booster offers a contoured seat with comfortable padding. Two integrated cup holders and armrests ensure your child's comfort. You can fold the cup holders away to save space when they aren't needed.
Lap belt guides are used with this booster. It keeps your child's seat belt where it needs to be, even without the use of a back.
This is a lightweight unit that includes a carrying handle for easy traveling.
The seat is safe for children between 40 and 110 pounds and older than 4 years of age. It's available in multiple colors.
What We Like
Lightweight and Compact
The Chicco GoFit seat is affordable and weighs just 5 pounds. It sports a low profile, so it's a good pick for keeping in the trunk as a spare. It can also be a solid choice for those times when someone is dropping off your child and another person is picking them up.
An integrated carrying handle makes transfers even easier. It offers a compact seat base, so it's good for virtually any vehicle. It's a great option for those times you need three seats across the back seat.
Easy to Care For
The foldable cup holders are dishwasher safe. When it's time to clean them, you can remove and clean them easily. You can also remove the seat's padding, including the armrests, to machine washed and dry them.
Though the inner padding should not be machine washed, it can be hand-washed and then hung to dry, if needed.
Comfortable, Contoured Seat
This booster seat offers comfortable cushioning with additional foam on the armrests. The seat is contoured for comfort. Double foam padding creates a lofty cushion your little one can enjoy even during long trips.
What We Don't Like
Not LATCH Compatible
This unit is not LATCH compatible. This doesn't impact the safety of the booster. It does mean the unit may be prone to shifting when not in use, though.
You'll want to frequently check to ensure your booster seat is positioned correctly. If your child is old enough to buckle themselves, make sure they know how it should be placed.
May Be Too Narrow for Some Children
The seat is narrow, which is great when it comes to tight spaces. Though it's rated up to 110 pounds, some children may outgrow the width before reaching the maximum weight.
Keep a close eye on your child as they grow. You may want to consider a new seat if this one becomes uncomfortable for them.
Product Specs
| | |
| --- | --- |
| Product Weight | 5 pounds |
| Dimensions | 15 inches by 17 inches by 5 inches |
| Minimum Child Weight | 40 pounds |
| Maximum Child Weight | 110 pounds |
| Additional Features | Foldable cup holders, carrying handle, machine washable |
Our Ratings
Community Feedback
Got this Chicco GoFit Backless Booster Car Seat for my grandson, and it has been an absolute delight! It's lightweight, easy to install, and has two convenient cup holders for his drinks and toys. The seat is comfortable and secure, ensuring a smooth ride for my little one while offering peace of mind for me.
---
Hiccapop Inflatable Booster Seat
Most Portable
Looking for an inexpensive, portable booster seat that's easy to pack? This inflatable product from Hiccapop might be just what you're looking for.
It inflates in seconds and is a great option for putting in carry-on luggage, purses, and diaper bags. It weighs just about a pound and is certified safe to use in vehicles.
Though inflatable, this unit is designed to stay in place. It features a non-slip base that will work on vinyl, leather, and upholstery. It also promises not to cause damage to your car's seat.
This is a roomy booster seat, and it's possible to fit three across the back seat if needed. It's also a good option for fitting between two larger car seats or booster seats in a smaller middle seat.
What We Like
Extremely Lightweight and Easy to Travel With
This is a great portable unit. It weighs very little and doesn't take up much space when it's deflated. It takes just moments to set up and can be used in virtually any vehicle. Keep it in its included carrying case to make storage even easier.
When not needed, it deflates quickly. When you're on the go, time can be short. This booster seat keeps your little one safe without letting you fall behind schedule.
Simple to Use
This is a straightforward product. It's light and easy enough to use that older children can be responsible for their own booster seat. It doesn't take much to blow it up.
There's nothing complicated about the installation. Simply inflate it, use the seat belt as usual, and deflate it once the ride is finished.
Has an Anti-Slip Base
The bottom of the cover for this booster seat is textured with an anti-slip feature. This keeps your child where they need to be, even though the booster is lightweight. This anti-slip base is effective and won't damage the seat, making it a great option when you're in other people's cars.
What We Don't Like
May Experience Leaks With Regular Use
This is an inflatable unit, and it does have the potential to leak. The included cover is heavy-duty and durable but may not prevent all leaks. A patch is included in case the seat gets punctured.
While this is an excellent option for hired cars or when you're traveling, it may not be a great choice for consistent, everyday use. If you're looking for something to withstand daily use, you might want to choose another seat on this list.
Clips Can Be Easy to Bend
Plastic clips on either side of the booster seat keep the seat belt where it belongs. They help secure the belt low over the hips instead of over the belly but may be prone to distortion. Check the seat components frequently before use to ensure everything remains in working order.
Product Specs
| | |
| --- | --- |
| Product Weight | 1 pound |
| Dimensions | 14.5 inches by 14.5 inches by 4.5 inches |
| Minimum Child Weight | 40 pounds |
| Maximum Child Weight | 100 pounds |
| Additional Features | Inflatable, spare patch included, durable zip-up cover |
Our Ratings
Community Feedback
In my experience, this inflatable booster seat has proven to be a convenient and practical option for travel. Despite initial skepticism about its safety, I found it to be sturdy and comfortable for my 7-year-old when we tested it out. The booster inflates and deflates easily, making it perfect for packing away when not in use. Although it may not be suitable for everyday use, it's an excellent option for those who need a portable and lightweight booster seat for occasional trips.
---
Clek Oobr High-Back Booster Seat
Best LATCH System Booster Seat
This booster seat is designed to imitate the functionality of the car's seat. The only difference is the dimensions are suited to fit a growing child.
The headrest features deep wings and plenty of cushioning. It also offers side-impact protection and a metal inner structure. Special energy-absorbing layers are used in the construction of the seat to distribute force and lessen any impact.
The Oobr is intended for children over the age of 4. When your child is ready, it can also convert to a backless booster. The headrest is adjustable, and the back of the seat can recline for additional comfort.
What We Like
LATCH Compatible
This product is LATCH compatible. More than that, it features the Quick Connectors system. These are great to use — even with one hand — and feature a seatbelt-like button you press to operate.
These connectors make fastening the seat to the tether points much easier. Releasing them to remove the booster seat from the car is also simple.
Additional Accessories Available for Purchase
This seat has a line of compatible accessories. They can be purchased separately to use safely with the booster seat.
The accessories include the protective WeeLee Travel Bag and a cleaning kit. A cup holder and a protective mat for car use are also available.
High-Back and Backless Mode
The back portion of this booster is detachable. Once your child is a sophisticated car rider — and meets the weight and height minimum — you may convert it to a backless unit.
The LATCH system is still safe to use when your unit is in backless mode. This helps your booster seat stay where it's supposed to be, even when it's not being used.
Extended Expiration Date
Your child will use a booster seat for a long time. You may even get more use out of it if you have multiple children. Fortunately, this model from Clek offers an extended expiration date of nine years to reduce your need for additional purchases.
What We Don't Like
Can Be Difficult to Install
The base of this booster is on the wider side, and the seat belt buckles may be complicated. This can be true even in larger-sized back seats.
The LATCH system is easy to use, but positioning the booster properly for installation can be time-consuming. Give yourself extra time if you're moving the booster from car to car.
Not Great for Small Spaces
The wings on this booster are deeper and wider than those usually found in booster seats. It's not a great option for two boosters sitting directly beside one another. Between the wider base and back portion, it's not likely to work for three across, regardless of car size.
Product Specs
| | |
| --- | --- |
| Product Weight | 22.75 pounds |
| Dimensions | 28 inches by 13 inches by 17 inches |
| Minimum Child Weight | 40 pounds |
| Maximum Child Weight | 100 pounds |
| Additional Features | LATCH system, reclining seat, high-back or backless mode, additional accessories available separately |
Our Ratings
Community Feedback
When I first got this car seat for my 4-year-old son, I was impressed by its solid and sturdy design. It's super comfortable for him, especially with the high back and adjustable headrest, which keeps his head upright even when he falls asleep. The seat is easy to install with Isofix and my son loves having his own cup holder for his toys and drinks. The only downside is the seatbelt sometimes gets stuck in the safety shoulder latch, but overall, it's a great investment for our family.
---
BubbleBum Inflatable Backless Booster Seat
Best Booster Seat for Traveling
This is an inflatable booster seat. Though it needs to be inflated, it also has foam inside to shape and increase comfort. This offers structure even if the inflatable portion develops a leak.
Despite the foam, this unit is compact and lightweight. You can fold it easily, and it comes with a convenient travel bag. It can be an excellent option if you want something to carry on a plane and use at your final destination.
It meets all standards and has been safety tested while both inflated and deflated. A heavy-duty plastic clip keeps the seat belt where it needs to be. This booster is appropriate for tight spaces and those times you need to squeeze in three across.
What We Like
Lightweight and Great for Travel
This seat weighs in at just over a pound. It folds easily and can be stored in its carrying bag. It's small enough to find permanent residence in the trunk of your car.
This is a good choice for carrying in a backpack, diaper bag, or carry-on luggage. If you're traveling with multiple children, you may find they can carry their own booster seat.
Uses Foam for Increased Structure
This booster seat takes up a little more space than some other inflatable models. This is because of the additional foam inside the seat. The foam creates a comfortable ride while also providing greater structure and stability.
This model has been crash-tested while both inflated and deflated. Even deflated, the foam gives enough support and structure to pass all required tests.
Simple to Use
It inflates easily in a matter of moments. Once it's inflated, place it on the seat, and it's ready to be used.
A belt-positioning clip keeps the seatbelt in the appropriate place to best protect your child. After you've helped buckle in your child a few times, it's easy enough for them to operate on their own.
What We Don't Like
Offers No Additional Features or Frills
This is a straightforward booster seat that's perfect for traveling. It doesn't offer many of the additional features larger units have. There is no headrest, no cup holder, and little adjustability.
If you're looking for an everyday booster seat that's good for long road trips, you may want to consider a different model.
Product Specs
| | |
| --- | --- |
| Product Weight | 1.2 pounds |
| Dimensions | 13 inches by 12 inches by 4 inches |
| Minimum Child Weight | 40 pounds |
| Maximum Child Weight | 100 pounds |
| Additional Features | Carrying bag, belt-positioning clip |
Our Ratings
Community Feedback
I recently purchased this inflatable booster seat and found it to be incredibly lightweight, compact, and easy to inflate and deflate. My child had no issues using it, and it was perfect for our travels overseas. The durable materials and sturdy belt guides provided a sense of security for my child's safety. However, I would recommend using a certified safety vest in conjunction with this booster seat for optimal protection.
---
How to Choose a Booster Seat
When shopping for a booster seat, remember these points.
Types of Booster Seats
Booster seats all serve the same purpose. However, there are a few different types available. You may find one type better suits your child, your vehicle, or your current needs. Here are some of the most popular types.
High-Back Booster Seats
A high-back booster seat may look more similar to a traditional car seat. It has a complete back and provides support for your little one through the head and neck. It may come with armrests and frequently features cupholders and a pillowed headrest.
When using a high-back booster seat, there are slots on either side of the headrest near the shoulder. The seat belt slides through these slots. This should keep the seat belt where it needs to be on your child's chest.
Pros
More comfortable for long trips.
Provides full support.
Suitable for younger booster-aged children.
Cons
Bulky.
Can be awkward to install.
Backless Booster Seats
A backless model offers just the lower portion of the booster seat. This serves to raise your child to the appropriate height for the seat belt. Some may have additional features like cupholders, but many offer compact footprints.
These booster seats are lightweight and don't take up much room. However, they don't offer upper body or head support. Generally, they are considered less safe than high-back booster seats.
This type is appropriate for older booster-aged children who can hold themselves upright. Without the additional head and neck support, they're frequently less comfortable. They're also more likely to scoot around and move when you don't want them to.
Pros
Compact and lightweight.
Great for older children.
Cons
Not as comfortable for long trips.
Doesn't offer head or neck support.
Convertible Booster Seats
If you're looking for a model with multiple modes of use, you may want to consider a convertible booster seat. This style may be used rear-facing, forward-facing, or as a booster seat on its own.
These seats can be a great option if you want to make a single purchase that will last a long time. Some may offer extended use of a five-point harness for extra safety.
They may take up more room than some other types. They're usually comfortable and offer additional padding. Many have extra features like cupholders that make them a good choice for long trips.
Pros
Comfortable.
Good for prolonged use.
Versatile.
Cons
Bulky.
Less budget-friendly.
Portable Booster Seats
Portable booster seats are lightweight and easy to take with you. They can be a good option if you need a spare seat in your car. They can also be a great way to help your little one travel safely when you're away from home.
These booster seats are easy to use and fit a wide variety of vehicles. They may not be an ideal model for everyday use, though. They often don't have the frills and additional features you might want for a daily booster.
Cons
Not comfortable for long trips.
No additional features.
When Should You Use a Booster Seat?
In addition to your state's guidelines, you'll want to be aware of your car seat's weight and height limits. When your child outgrows their forward-facing position, it could be time for a booster seat. The weight and height limit will vary depending on which car seat model you own.
Most forward-facing car seats max out when your child is between 40 and 65 pounds. Each time your child progresses (rear-facing to forward-facing and then forward-facing to booster), they are less protected. Always strive to keep them in each mode for as long as possible for their protection (1).
Your car's seats are designed for adults; children need a car seat or booster seat to keep them positioned safely and comfortably.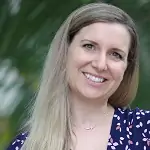 Editor's Note:
Katelyn Holt RN, BSN, BC
---
Booster Car Seat FAQs
---
Thank You For Your Feedback!
Thank You For Your Feedback!