Are you struggling to find the perfect baby grooming kit?
There are so many options on the market, and it can be overwhelming as a first-time parent to know which one you should choose.
Many moms probably believe that having more items is better, but we've learned the hard way this isn't the case. We've purchased kits in the past that included so many items we never used once, and we had to find new homes for them in the end.
So, to save you time searching for the perfect kit and money on items you'll never use, we've combined our opinions with those of many other moms to determine which items we actually need in our baby grooming kit.
We then went on to hunt for the best baby grooming kids that are affordable and include the best quality products you need to get the job done.
Image
Model
Product Comparison Table
Features
The Full Works
Safety 1st Deluxe
Eye-catching clutch case
25-piece set
Non-slip fingernail clippers
Safe And Comprehensive
American Red Cross
BPA-free
Includes a guide
Storage bag for on-the-go travel
Short And Sweet
Safety 1st Starter
Compact
Reversible storage bag
Soft grip comb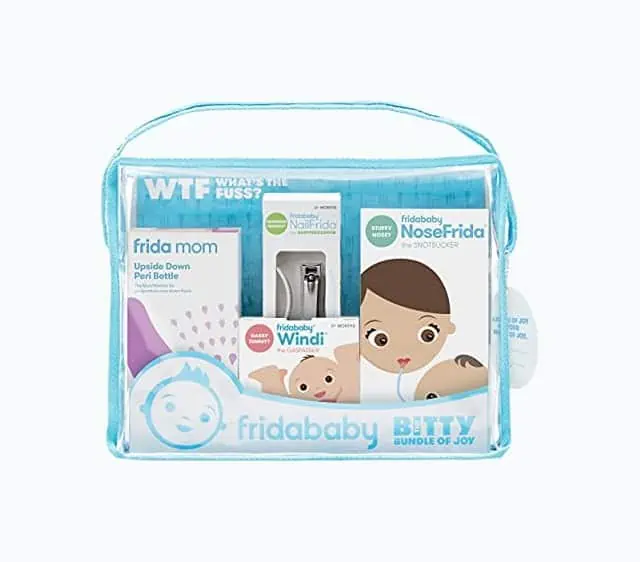 Bonus Goodies for Mom
Mom and Baby Kit
Includes popular NoseFrida nasal aspirator
Bonus 20 Frida hygiene filters
Includes peri bottle for mom
Everything But The Kitchen Sink
Ottolives Newborn Kit
24 piece set
Various color options
Includes electric nail trimmers
For The Neat Freaks
Tommee Tippee Grooming Kit
Handy pouch
9 essential items
High quality products
Best Starter Kit
Safety 1st Basic
Tested for safety & durability
Made using high-quality materials
Cost effective
Review Methodology: At Mom Loves Best, we diligently research, analyze, and compare the best baby grooming kits to provide a thorough assessment for our readers. Our hands-on experience and expertise in the field allow us to evaluate products from a user's perspective, focusing on key decision-making factors such as safety, quality, and ease of use. We measure and rank each product's performance, design choices, and their effect on users, sharing our findings with quantitative data and first-hand evidence. By identifying the top ten most important factors and criteria for evaluating baby grooming kits, we ensure our readers receive a comprehensive and trustworthy review to make informed decisions for their little ones.
---
---
The Best Baby Grooming Kits of 2023
After much discussion and many hours spent searching, we've come up with this list of the best baby grooming kits.
Deluxe Travel Grooming Kit
The Works
This deluxe baby grooming kit is excellent for first-time parents who aren't quite sure what items they will need and which ones they won't. It includes almost everything you could think of related to babies and grooming, including a zippered storage bag to keep the items securely in one place.
As on-the-go parents, we appreciate how compact this grooming kit is and love the abundance of accessories. Even though it includes 25 items, we got lots of use out of each of them.
This is a great option if you plan to travel a lot with your little one. The security of having all these necessities is worth the peace of mind. No one likes late-night runs to a store when they have a sick infant.
These are the items included in this set:
3-in-1 digital thermometer.
Nail clippers.
Five wet wipes.
Nasal aspirator.
Bottle medicine dispenser.
Emergency info card.
Five thermometer probe covers.
Brush and comb.
Cradle cap comb.
Toddler toothbrush.
Five emery boards.
Storage clutch.
Most kits don't include specific brushes for babies with cradle cap, so if your little one is struggling with a flakey head, this kit is a great option.
Pros
Compact with a storage bag that includes zipper compartments.
Non-slip fingernail clippers.
25-piece set.
Cons
Nasal aspirator has a large tip.
Thermometer doesn't have rectal, underarm, or oral exchangeable tips.
Our Ratings
Community Feedback
I've recently started using this baby kit and it truly has everything I needed in one convenient spot. As a new mom, it was a relief to find all these essentials in just one purchase. The pouch is not only helpful for keeping everything organized, but it also has extra room for adding more items if needed. This kit has been especially helpful during travels, making it easier to care for my baby on the go. It would definitely make a perfect gift for a baby shower or a fellow new parent.
---
American Red Cross Grooming Kit
Safe and Comprehensive Care
If you're a parent who worries about product safety, imagine having the security of knowing your baby grooming kit is endorsed by the American Red Cross.
This kit comes with many essentials, but it also includes a comprehensive baby care, wellness, and safety guide. This kit is geared to baby wellness and includes items for tooth and medical care, along with the basic grooming items.
If you're a parent who wants something you can use at home and on the go, this set also includes a deluxe travel bag to keep all your items safe and secure in your diaper bag.
There are 17 pieces in this kit to help you maintain your baby's health and wellness. And we love that the nail care system includes nail scissors, nail clippers, and emery boards.
Pros
All items are BPA-free.
Includes a guide to help you master baby tasks using the included items.
Includes a medicine dispenser.
Complete essentials for baby hair and nail care.
Cons
No cradle cap comb.
The thermometer takes a while to read.
The nasal aspirator is stiff, making it awkward to use.
Our Ratings
Community Feedback
I'm thrilled with this baby care kit, as it has been incredibly useful in taking care of my little one. It contains a wide variety of essential items, and while I may not use every single one, the majority are definitely handy. This kit made a fantastic gift for me and would be a perfect present for any new parent out there.
---
Basic Diaper Bag Grooming Kit
Short and Sweet
This grooming kit is excellent for on-the-go parents looking for the grooming basics.
You can store the items in the compact, reversible storage bag, and you have a few fabric designs to choose from.
This is a great little kit to throw in your diaper bag because it offers the essentials without the bulk of less necessary items.
If you're the kind of person who likes to focus on practical items, then this option is perfect for you and your baby.
These are the items included in this kit:
Brush.
Comb.
Spritzer bottle.
Fold-up nail clippers.
Five emery boards.
Reversible case.
Pros
Compact with the included storage bag.
Spritzer bottle for water to dampen cloths or wet baby's hair.
Cons
No nasal aspirator.
No thermometer.
Our Ratings
Community Feedback
Got this baby grooming kit at a fantastic price and it has exceeded my expectations. The kit comes with all the essential tools, including soft emery boards for my baby's delicate nails and a gentle bristle brush. The cute storage bag makes it easy to keep everything organized and ready for on-the-go use.
---
Mom and Baby Health Care and Grooming Kit
Bonus Goodies for Mom
If you're looking for an untraditional take on a grooming kit, you may be in for a treat with this one. Your baby will get to reap the benefits, and you will also.
This kit includes some unique items, including one of the most popular nasal aspirators on the market, the NoseFrida.
This grooming kit takes it a step further and also includes something useful for mom, the MomWasher. This item is a postpartum peri bottle that will help you heal after delivery. If you're still pregnant with your first baby, let us assure you this is a necessary and very useful gift. We loved using it to clean and heal our tender nether regions after our babies were born.
Many babies will experience gas, which can put both mom and baby in distress. This set includes the Fridababy Windi — a unique product that helps babies pass gas instantly and naturally. Believe us, this product works!
You can use these items at home or on the go because a convenient carrying case is included.
Pros
Includes one of the most popular nasal aspirators on the market.
Bonus 20 Frida hygiene filters.
Includes an item to help your baby pass gas.
Includes a bonus item to help mom with post-delivery healing.
Waterproof carrying pouch for mom sprayer.
Cons
No hairbrush or comb is included.
The kit does not include a thermometer.
The S-shaped nail file can be a little awkward to use.
Our Ratings
The NoseFrida is a smart (and gross) invention! Babies cannot clear their noses very well. This item uses your suction power to do the trick in those moments.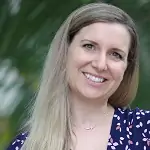 Editor's Note:
Katelyn Holt RN, BSN, BC
Community Feedback
After receiving this Frida Baby kit, I was immediately impressed with the quality and variety of items included. I found the nail clippers with a peek hole to be incredibly useful, as it allowed me to see exactly what I was cutting. The brush bristles were soft, and the travel case, while small, was made of soft material with a nice design.
---
Ottolives Newborn Healthcare and Grooming Kit
Everything but the Kitchen Sink
This pick is great for a parent looking for more than just the basics. The set includes 24 grooming items.
If you want more than one way to comb your baby's hair, then this is a great option.
The kit includes hair brush and a hair comb. This flexibility makes it much easier for combing if your baby refuses one option over the other.
A medicine dispenser is included to help you get that awful-tasting medicine into your baby when necessary.
This set also includes multiple items such as finger toothbrush, electric nail trimmers with nail files and trimmer attachments which can be used for both newborns and parents.
This kit is perfect for parents looking to get a little extra out of their grooming kit.
Pros
24 piece set.
Includes a comb and brush.
Various color options.
Includes a nasal aspirator.
Some items can be used by parents as well.
Cons
Some parents reported that nail trimmers stopped working.
Looks cheaply made.
Our Ratings
Community Feedback
I'm quite impressed with this baby grooming kit as it has several helpful items, especially the nail grinder. The grinder has age-appropriate attachments and makes trimming my little one's nails easy and stress-free. Although the tweezers are somewhat flimsy and the storage bag isn't ideal, the soft brush and convenient all-in-one design make up for these minor drawbacks.
---
Tommee Tippee Healthcare & Grooming Kit
For the Neat Freaks
This grooming kit is for parents looking for the best of both worlds. You can conveniently use the durable, compact case in the nursery or on the go. We love that there's an elastic that holds each item in place. This makes it more obvious if an item is missing from the pouch.
Whether you're looking to keep the kit in the house or need something for on the go, you can simply grab the storage holder and put it in your diaper bag or use another small storage bag to travel with just the basics.
There are many items in this kit that can help you meet all your baby's health and grooming needs. Most kits don't include a thermometer that can be used under the arm or orally, but this one does.
Pros
You can use the thermometer for oral or underarm readings.
Organized pouch for nursery and a compact case for a diaper bag.
Cradle cap comb.
Fingernail clippers.
Cons
The bulb syringe is too stiff to use with ease.
Our Ratings
Community Feedback
Best baby grooming kit I've ever used! This kit has everything you need to keep your little one clean and well-groomed, making bath time a breeze. The price may be a bit higher than other kits, but the quality is definitely worth it. My baby even loves to chew on the brush and comb handles, which is an added bonus!
---
Basic Grooming Kit
Best Starter Kit
Some parents don't want the extra bulk that comes with baby grooming kits, but they also don't want to buy each item individually.
If you're looking to maintain practicality when choosing a grooming kit, this one is perfect.
The items included here will help you meet your baby's most basic grooming needs and give you the flexibility to add other individual items you may want.
These are the items included in this basic kit:
Brush.
Comb.
Nasal aspirator.
Fingernail clippers.
This kit is a great starter kit that allows you the freedom to explore your options and buy additional items once they're needed.
Pros
Tested for safety and durability.
Made using high-quality materials.
Soft-bristled brush is great for your baby's sensitive scalp.
Cost-effective option.
Cons
Does not include a thermometer, which some parents believe is a grooming kit necessity.
No storage case included.
Our Ratings
Community Feedback
Definitely a simple yet effective grooming kit for babies! This grooming kit is smaller than others I've tried, but it includes the main components, except for a thermometer. I particularly love the suction and the sturdy nail clippers, which have been a great help with my two-month-old. The brush and comb are decent quality and do their job well, with soft bristles that don't fall off.
What Is In a Baby Grooming Kit?
A baby grooming kit is a kit that includes a bunch of supplies you can use for your baby. The supplies vary from kit to kit, but typically you can expect them to include some of the following:
Hair Comb.
Fingernail file.
Medicine Dispenser.
Emergency contact card.
Gum massager.
Storage bag.
Newborn baby nails are almost too soft for a nail clipper. Most kits come with small nail files that work great on those tiny fingernails.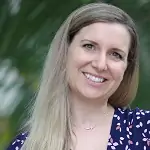 Editor's Note:
Katelyn Holt RN, BSN, BC
Do You Need a Grooming Kit?
It may seem silly that such a tiny infant needs their own kit for grooming, but most of the items are necessary. All parents should have a baby grooming kit on hand, or at least the items included in one.
You want to care for your baby with the proper tools. Your baby has sensitive and delicate skin, so the items we use for ourselves may not be appropriate for our babies (1).
Pro Tip
Many of the items in a grooming kit can be purchased separately, but buying a kit is typically cheaper.
Kits are important because they include items designed specifically for babies. For example, you don't want to trim your baby's fingernails with the same clippers you use because they're too large, and you may end up snipping your baby's finger.
The items in the grooming kit typically have additional conveniences. The fingernail clippers, for example, may come with a light that turns on when you use them.
This may seem a little elaborate, but once you try to cut an infant's nails, you'll realize just how helpful a little light can be.
---
Thank You For Your Feedback!
Thank You For Your Feedback!