Does your toddler need to start brushing their teeth? Are you trying to figure out the best way to introduce oral hygiene so it seems fun and not like some boring chore they have to do?
Getting your toddler to brush their teeth doesn't have to be an epic battle you're destined to lose. Some toddlers love it from the start, while others are way more resistant.
But you can make a brushing session seem like a big reward if you play your cards right. All you have to do is outsmart your toddler and make sure you have one of these best toddler toothbrushes in your corner.
---
What Kinds of Toothbrushes Are There?
You'll have a choice of several different kinds. Luckily, they're generally cheap so if your toddler decides they hate one type, you can move on to another and not be out much money.
Here are the types of toothbrushes out there:
Finger toothbrushes
Every kid loves finger puppets — they enjoy anything they can stick on the end of their finger. It feels like a toy they get to play with, but with finger toothbrushes, you're tricking them into working during their playing session. Finger toothbrushes are extra soft and work best for children with only a few teeth. If you go with this type, you should make sure they don't bite down too hard and hurt their fingers. You should be the one to begin brushing their teeth with this type of brush, and then you can let them take over when they become comfortable.

Electric toothbrushes
Children love gadgets and electric toothbrushes are no exception. All they have to do is turn it on and it does all the work. Some even come with timers to help your child brush for the recommended two minutes each session. Or you can sing or play a song for them for two minutes.
Manual toothbrushes
The typical toddler toothbrush has a larger head and more bristles than most finger toothbrushes do. This helps your child reach their back teeth — the molars that show up around age 2. Unlike with the electric versions, you or your child will have to make the brushing motions — there are no shortcuts with these.
Remember
Don't make the mistake of assuming your children will automatically love the first toothbrush you pick out for them.
I figured my first child would love an electric one, but after I bought her one, I realized she wanted nothing to do with it. I held onto it though and she eventually began to like it months later as she became more comfortable with brushing her teeth in general.
My second child also hated electric brushes as a toddler, although he loves them now that he's a little bit older too.
Both my kids didn't like how aggressive the electric toothbrushes felt and they didn't like the noise they made either. The whole experience intimidated them. I thought they would love not having to do all the work for themselves, especially since they were so into electronics at a young age, but the only way I could get them to brush their teeth was with a regular brush that featured some of their favorite superheroes and Disney characters.
Choosing the Best Toddler Toothbrush
Toddlers are pretty easy to please. They like anything that looks cool or electronics of any kind. But even more than that, you need to pay attention to how the bristles feel because if they're painful in any way, you'll have a fight on your hands when you try to convince your toddler to brush the next time around.
Here are some things you should pay attention to when toothbrush shopping for your child.
Soft bristles
You don't want this to seem like a torture session that leaves their gums shredded and bleeding. You're trying to get them to clean their teeth — not scrub off the enamel. And because their gums are already feeling inflamed from teething, their toothbrushes should always have soft bristles (1).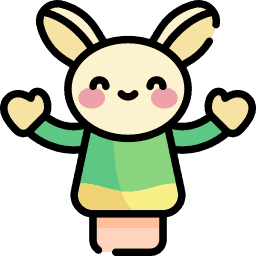 Great colors or characters
If your child adores Dora the Explorer, she'll try brushing her teeth if you give her a toothbrush with Dora and Boots on it. Your child's love for cartoon characters is one of the best things you can exploit when convincing them to try new things.
Easy grip
When you're picking out a toothbrush, remember how little a toddler's hands are. Some toothbrushes, especially electronic ones, have big fat handles. Those can prove too much for a child to hold. You want a thinner handle that'll fit comfortably in their hands.
The size
Make sure that you pick out a toothbrush for your child's current age. If you have a 2-year-old and you buy something better suited for an older child, it won't fit comfortably. You don't want an overly large toothbrush to gag your child.
---
The Best Toddler Toothbrushes of 2020
If you know anything about toddlers, it's probably how extremely stubborn they can be. If you want to avoid meltdowns and standoffs around bedtime when you bring out the toothbrush, spend a while finding something that they have the highest chance of actually loving.
Here are our ten favorite picks on the market.
1. RADIUS Totz Toothbrush for 18 Months
The key to finding a toothbrush that works well for kids with sensitive teeth is looking for ones with soft bristles. You can use a plastic or a natural one, but those bristles have to be so soft that they don't irritate a child's already sensitive teeth.
These toothbrushes have extra soft bristles, which is good news for kids with sensitive teeth. The bristles are vegetable based and the handles are BPA-free and don't contain latex, lead or phthalates.
The rounded corners on the head of the brush makes it harder for your child to hurt his teeth or gums while brushing.
You'll get three with this set so you'll have a back-up waiting in the wings when you need a replacement.
These work well for kids who are at least 18 months of age.
PROS:
The three-pack includes an assortment of colors.
Some parents will appreciate that these use vegetable-based bristles.
Soft and gentle on gums.
CONS:
The handle gets really slippery when wet which makes it hard to hold.
The handle is also so wide it doesn't fit into a normal-sized toothbrush holder.
---
2. Jordan Step 1 Baby Toothbrush
Sure, they may only have one or two teeth going on, but you want to take care of those, and all the teeth that are still coming. For a very young child who's still teething, look for a small, compact brush with soft bristles that's easy for little hands to hold.
This toothbrush is made for children who have sprouted their first tooth and it can be used until they are 2 years old. The handles are so wide they won't be able to accidentally trigger their gag reflex by sticking it too far in their mouth. But to make them easier to hold, they each have a hole in the center of the handle where your child can grab on.
A nice touch is that the handle can also be used as a chewing ring, so it can relieve some of your baby's teething pain.
While most of the bristles are white, some colored ones in the center help you and your child use the right amount of toothpaste.
PROS:
These come in an economical four-pack.
They are BPA- and phthalate-free.
The bristles are super soft.
CONS:
Some parents complained the bristles came out easily when their baby chewed on them.
They won't fit into holders.
---
3. Brush Baby BabySonic Electric Toothbrush
The big thing with electric toothbrushes is to make sure you're buying an age-appropriate one. If you don't, it will be far too big and aggressive for your child's mouth. Consider getting one that plays music for the entire 2 minutes your child should be brushing.
This electric toothbrush isn't quite as vigorous as some of the adult electric versions are. Instead it uses gentle vibrations to clean teeth.
The brush head is small enough that it won't feel too large in your child's mouth.
I love that it'll help your child brush for the right amount of time because it has a two-minute light time and a 30-second pulse reminder that goes off when it's time for your child to brush another section. This ensures that area is forgotten!
PROS:
The AAA battery is replaceable.
You can also buy replaceable brush heads.
The timer is helpful for teaching good brushing habits.
CONS:
You'll pay more for a brush like this than you would a manual brush.
It doesn't spin when brushing.
---
4. Brusheez Children's Electric Toothbrush
When you have a difficult toddler on your hands, you'll want to distract them as much as possible while they're brushing their teeth. You need to stop them from noticing that they're doing what you want them to. Look for a toothbrush that plays music, uses lights or anything else that creates a diversion.
There's so much to look at with this set that your toddler will soon forget they hate brushing their teeth.
It comes with a two-minute sand timer that your child will love to watch to figure out when it's time to stop brushing. It also comes with a cute rinse cup that your child will love to use, a stand to hold everything, and a replacement head.
Plus, it comes with a cover to keep everything clean between uses.
You get four different animal designs to choose from, so you'll be able to find one your child likes.
PROS:
You get a lot of accessories in this set.
It also comes with a brushing chart to help your child stay on track.
The batteries are replaceable.
CONS:
The button is a little hard to push for a toddler.
It's a bit loud.
---
5. Oral-B Frozen Kids Electric Rechargeable Toothbrush
Young kids have no concept of time. If you don't have a timer, be prepared for your child to give each side of their mouth a few swipes and then claim to be done. If you want to help your child understand how long they should be brushing, a timer is the best way to go.
When you purchase this, you get a free download of the Disney Magic timer app. In addition to the two-minute timer, your child will be able to watch their progress on a calendar. They can get rewards for brushing frequently and long enough.
This combines a child's love of rewards, along with their love of using technology. Even toddlers love to use apps.
It's rechargeable and it uses a waterproof handle to safeguard your child.
PROS:
You get two refill brush heads.
The charging station doesn't take up much room.
Frozen is one of the most popular kid movies so both boys and girls will love this.
CONS:
The button is a little hard to push.
There aren't any characters, just designs.
---
6. BabyBaus Finger Toothbrushes
Finger toothbrushes can seem a lot less intimidating to toddlers than regular-sized toothbrushes. If your toddler has been resistant to the other brushes you've tried to introduce, go back to the beginning and offer them a non-threatening finger toothbrush.
These finger toothbrushes can be used on both babies and toddlers. They come in a three-pack in a carrying case so they'll stay clean when not in use. The cases make them great for travel as well.
Made of 100 percent food grade material, these BabyBaus brushes have been approved by the FDA.
They slide right over your finger, which is nice for moms who are worried about their child jamming a traditional toothbrush too far into their mouth. The bristles are soft on your baby's gums and teeth.
PROS:
These are affordable.
You'll get three different colors of cases.
If you have a pet, these also work well for their teeth — your baby may get a kick out of seeing their dog use the same brand of toothbrush they do.
CONS:
Some men have trouble fitting these onto their fingers.
Because they're clear, they can be hard to spot when you set them down for a minute.
---
7. Colgate My First Baby and Toddler Toothbrush
When your child has sore gums from teething, you need to find a toothbrush with the softest bristles you can find. If a child equates brushing their teeth with pain, they're going to put up a struggle every time you ask them to do it.
There's nothing fancy about these toothbrushes, but they're excellent for babies with sore gums because the bristles are extra soft. They shouldn't irritate inflamed gums at all.
These come in a six-pack and they're just the thing for babies who have just cut their first tooth all the way up to 2-year-olds.
The non-slip handle will help you and your baby keep a firm grip, even if things get a bit wet and your child gets a little wild.
PROS:
These are an affordable option.
The bristles stay put even if they're chewed on.
It's easy to hold.
CONS:
They're so soft that they don't last very long — you might not get a full three months out of them.
The angle between the handle and the head makes it a little awkward for parents who're doing the brushing.
---
8. Dr. Fresh Care Bears Toothbrushes
Dental hygiene can be a hard sell for little kids. They won't much care about developing good habits or preventing tooth decay in the long run. But they will care if you can convince them brushing teeth is lots of fun. Pick a brush that's cute and made for them.
Most kids — both boys and girls, love the Care Bears. They'll be excited when they see them on their new toothbrushes and hopefully, it will inspire a little more enthusiasm for brushing.
These sweet toothbrushes come in a pack of three and they're made using bright, eye-catching colors. They also come with a suction cup stand so they always stay nice and clean when not in use.
The wavy edges of the handle help your toddler to get a firm grip.
PROS:
These are pretty inexpensive.
Good for ages 2 to 4.
They're fun and appealing.
CONS:
The bristles tend to fall out with chewing.
The bristles aren't as soft as some other brands.
---
9. Mother's Vault Biodegradable Bamboo Toothbrush
If you hate the idea of your child sticking a plastic toothbrush in their mouth, you can go with a natural one instead. These eco-friendly toothbrushes are made of sustainable materials like bamboo, coated in natural wax.
These natural bamboo toothbrushes will break down in a landfill way faster than their plastic counterparts will if you throw them away, and they can also be recycled. That's a purchase parents can feel good about. Plus, you'll get four toothbrushes so you'll always have a spare on hand.
Some of the money generated from every purchase is donated to a charity called Earthjustice.
The bristles are made from BPA-free nylon. They're made to stay put, even when children chew on them (which they will).
PROS:
The wood on these will go with any bathroom decor.
These are good choices for environmentally conscious parents.
You won't have to worry about your child chewing on plastic when you use these.
CONS:
These would be easier to use if they were angled.
The head is quite large.
---
10. Haigerx Kids Electric Toothbrush
Kids love music. They love to dance to it, to sing to it and even brush their teeth to it. If you can find a toothbrush that plays music, your child will probably love to use it. At the very least, the music will distract them from how much they don't want to brush their teeth.
This fun toothbrush contains four songs to help your child enjoy the brushing experience a bit more. It also has a two-minute timer so your child will brush long enough to clean their teeth fully.
It comes with free cartoon stickers they can stick on their toothbrush anywhere they want— kids love getting to customize their belongings.
The great thing is that it's rechargeable, so it'll always be ready to go when you need it. This set also comes with an extra brush head.
PROS:
There's a 30-second reminder so they'll know when it's time to move onto another section of their mouth.
The handle is skid-proof.
The songs that are played are songs most kids know, like London Bridge and Bingo.
CONS:
The music plays loudly and there is no volume control.
Some parents have had issues with the music quitting after a few weeks.
---
When Should I Replace My Child's Toothbrush?
Many adults use their toothbrushes far longer than they should. By learning to recognize when a toothbrush has had enough, you'll make sure your child isn't missing out doing a good job each time they brush.
Children should have new toothbrushes more frequently than adults do. They should be replaced when the bristles stop standing up straight or every three months — whichever comes first (2).
You should also get a new one right after your child has an illness. Toddlers, especially those in daycare or those who have school-aged brothers or sisters, are constantly getting sick.
It may feel like you're replacing your child's toothbrush every month. But believe me, it's worth the extra money to replace it. Having a germy toothbrush makes it more likely that a bug gets passed on to other family members. (3).
Quick Tip
Because you may be replacing your child's toothbrush so frequently, you might want to buy a few extra when you find a brand your child loves. They'll be cheap to stockpile, unless they're electronic, and that way you don't run the risk of not being able to find another one when the time comes.
If you have a child who resists change, it'll be easy to sneak the replacement into their holder if it's identical to the old one. Sometimes being a good mom is all about being sneaky, and we should make no apologies for our trickery. After all, it's all in the best interest of our children, and if we're honest, sometimes it's in our best interest too.
---
The Bottom Line
While all of the above have their charms, the toothbrush we love is the RADIUS Totz toothbrush.
For affordability, we've always been a fan of manual toothbrushes, especially for toddlers who are sometimes turned off by loud and scary-looking electric toothbrushes.
We like that these are affordable and the bristles are so soft that kids with sensitive teeth or gums will still be fine using them. The round corners of the brush head add to the comfort.
It can be frustrating trying to find a small toothbrush your child will like, but remember to keep trying. Never let a tantrum stop you from fighting the good fight! Your baby's teeth are important so don't give up no matter what.
Mamas out there, what do you think is the best baby toothbrush? Let us know in the comments below.