Does your toddler need a little help with table manners? Is the dog getting a few too many snacks from spillages?
From creating organic, reduced salt, vegetable mush, to scraping it from every tile on your floor. How do these tiny humans manage to get it EVERYWHERE? Mealtimes with your little one are among the most stressful times of the day for moms.
But don't despair. There are so many products on the market now to assist with your mealtime mess makers. Here's all you need to know about selecting the best toddler tableware.
Image
Model
Product Comparison Table
Features
Best Suction Plates
Silivo Suction Cup Plate
Non-spill
Portable and foldable
Microwave, dishwasher, and oven safe
Best Suction Bowls
Lullababy Stackable
Stackable
Lifetime warranty included
Portable with lids
Best Suction Placemats
Silicone Suction Placemat
Different colors available
BPA free
Food grade material
Best Organic Plates
WeeSprout Toddler Plates
Safe for children
Scratch and chip resistant
Dishwasher friendly
Best Dynamic Duo
Munchkin Divided Bowl
Deep sides aid self-feeding
Easy to clean
Matching items can be purchased
Best Food Catching Placemat
Baby Mumbo Silicone
Raised edges to stop spillages
Made from durable silicone
Non-slip
Best Plates with Lids
Innobaby Stainless Steel
Compartmentalized
Sets available
Eco-friendly
Best Bowl & Spoon Set
Munchkin Bowl and Spoon
BPA free
Durable
Soft-tipped spoons
Best Travel Placemat
Portable Silicone Cloud
FDA approved
Cleans up with a few wipes
Durable silicone
---
What Exactly Will I Need?
It may seem like you had a newborn only yesterday. Now, all of a sudden, you have a toddler who is undoubtedly adorable, a little bit crazy, and becoming increasingly independent.
Have they started stealing food from your plate? Maybe it's time to get them some dinnerware of their very own. Everything — from bowls, plates, placemats, non-spill cups, and soft training cutlery — can all be put into your cart.
All geared for little hands to grip and explore, your toddler will be able to eat and drink more efficiently and with less mess. It's all about selecting which ones you feel will suit their needs, as well as yours. Making mealtimes fun and engaging aids your child's development.
Types of Toddler Tableware
High sided to prevent contents from escaping.
Stackable for easy storage.
An anti-slip base for surface grip.
Ridged for fewer spillages.
Slip-resistant.
Split into different sections, so food items can be separated, which is perfect for fussy eaters or simply to encourage choosing what to eat first.
Personalized.
Suction cup design underneath to prevent knocking over.
Usually silicone-based for slip resistance.
Suction cups for extra security.
Multi-purpose: Some placemat varieties have a raised section in the middle, which doubles as a bowl or plate.
Anti-spill lids.
Handles.
Rubber casing and grooves for little hands to grip.
Sipping nozzles.
Without lids that are angled to encourage the use of a normal cup. These will cause more mess, but will help your child adjust to real cups.
How to Choose the Best Toddler Tableware
First off, think about what attributes you want from any baby or toddler dinnerware.
Considerations may include:
Use: Where will it be used? High chair, benchtop, granite kitchen surface, etc.
Cleaning: Is it dishwasher safe?
Storage: Can it be easily stored?
Warming: Can it be used in the microwave to warm food?
Age: What are the age recommendations for the product?
Material: Is it made from child-friendly materials?
Spills: Do you want it to have suction cups, or be spill-resistant? How about having a slip-proof base to prevent spillage or from having to pick up the dinnerware off the floor?
Strength: Can it withstand a few bounces on the floor?
Other important factors to consider is your child's actual eating habits:
Do they prefer to use cutlery?
Are they self-feeding?
Are finger foods more appealing?
Will they be encouraged at mealtimes if their plate is playful?
Portion sizes: You don't want to buy small bowls if they are big eaters.
How much mess do they make? If like my little darlings, they seem to prefer decorating your walls and carpet, maybe mealtimes in the garden is an idea!
---
The Best Toddler Plates of 2022
Here are our favorite toddler plates.
1. Silivo Suction Cup Plate
Hold back on the sticky tape, suction cups to the rescue! This plate has four suction cups. No need to wet each of them or the surface you are sticking it to; just press down and you are good to go.
This plate doubles up as a placemat too, so your dining table/surface has a little extra protection from surrounding mess. It may not be the best for using on an uneven surface, but the soft silicone mold should still give ample protection.
The middle section of the plate is a cute elephant shape with raised edges. The high sides make it easier for your toddler to use cutlery. The elephant has also been compartmentalized to keep food separate — perfect for fussy fingers.
FDA approved, heat-proof and portable, this plate is one to stick with (perfect puns as always!).
Pros
Cute animal shape.
Various colors to engage your little one.
Made from silicone, making it hard wearing.
Portable and foldable.
Non-spill.
Microwave, dishwasher, and oven safe.
Easy clean.
Cons
Customers have reported the suction cups are not very strong.
---
2. WeeSprout Organic Bamboo Toddler Plates
Going green, eco-friendly, green-living — all phrases we are used to hearing. This toddler plate gives moms the option of environmentally-friendly dinnerware. Made from natural bamboo, it is literally bringing nature inside for mealtimes.
Entirely toxin and BPA free, the plates are available in different colors, making them safe for your little one, and playful. Despite being made from wood, this organic plate is dishwasher-safe, so it is pretty durable for everyone's needs.
As if being an eco-warrior choosing this plate wasn't enough, it is made to last too! Yay!
Moreover, it is dishwasher and freezer-friendly as well.
Pros
Safe for children, with no chemicals used in manufacturing.
Different colors to choose from.
Scratch and chip resistant.
---
3. Innobaby Stainless Steel Divided Plate
Portable, environmentally friendly and comes with a lid. Whether you are going for a day trip or off to the park, this toddler plate has plenty of room for snacks.
The plate is shaped like a bus, for extra child appeal, and is made from food-grade stainless steel. The lid is great for keeping the contents fresh. It's a little heavy when filled with food, so it's best to take a strong bag to transport it.
Inside, there are various compartments, efficiently separating items for little feeding fingers. The small compartments are great for introducing new foods, one section at a time. They also help any picky eaters, by preventing foods from touching.
This product is non-toxic, BPA free, and rust-resistant, therefore great for any eco-warriors, and it can be recycled too. Want to make it a set? Cups, bowls, and cutlery are also available in the same product line.
Pros
Compartmentalized.
Sets available.
Eco-friendly.
Cons
Some customers remarked the lid does not seal well.
Compartment depth is not suitable for liquids.
---
4. Ikea Dining Set
If you are looking for dining products that come in a set and simply do the job, this one is worth a look. I bought a set when my eldest was small, and even now it is still being used by a younger sibling.
Vibrant colors create table appeal for your little one, and cutlery is even included with the plates and cups. Assurance is provided for your child's safety, as the materials are BPA free.
This set is made from strong plastic making the cups, cutlery, and plates microwave and dishwasher safe, as well as recyclable.
As for their use, the 8-ounce cups are perfect for little hands, and not too much in case of any spills. Although the plates have high edges, there are no suction cups or gripped material on their bases, so do be wary that your cleaning days may not quite be over yet.
Pros
Bright, playful colors.
Great for kids' parties.
Durable.
Cons
Recommended age 3+ years, however, customers, including myself, have successfully used for younger children.
No suction for stability while self-feeding.
Some users reported the plastic coating peeling off after dishwashing or microwave use.
I used these with my youngest and although they are dishwasher safe over time they do in fact begin to peel. I never microwaved them so I can not confirm the claim of peeling with that.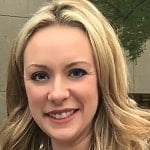 Editor's Note:
Jennifer Schlette, MSN, RN
---
The Best Toddler Bowls of 2022
Here are our favorite toddler bowls.
5. Lullababy Stackable Suction Bowls
This is a great set for everyday use and on the go. It includes three separate sized bowls for all portion sizes and snacks, as well as a spoon and fork. The bowls are all FDA approved and BPA-free, so plenty of reassurance for your child's safety.
These bowls are stackable for easy storage, and have snap-tight lids, so they're great for transportation. The large suction cup base can be secured to any flat surface — encouraging independence of self-feeding, and less mess for you!
Easy to use, easy to clean — food can be warmed through in the microwave, and they are dishwasher friendly too. The manufacturer is so confident about these, that a lifetime guarantee is offered.
Pros
Stackable, so it's a space saver.
Lifetime warranty included.
Portable with lids.
Large suction cup base.
Cons
Suction cup is reported to be not strong enough.
You may need to dampen the surface first before sticking it down.
---
6. Munchkin Divided Bowl and Plate set
They may look like boring colored trays, but they're functional. Another BPA-free product, this set is made from polypropylene plastic and thermoplastic elastomer. You needn't be deterred by the materials, they have been approved by the Consumer Product Safety Commission.
The bases have non-slip bottoms and are quite deep — making scooping easier without chasing the bowl across the table. They are divided, so different items won't touch — we all know too well that dealing with toddler tantrums is not fun!
For us moms, they can be used in the microwave and dishwasher, so it saves us the extra cleaning! They nest together nicely so they won't take up too much cupboard space. You can even buy cups to match if you don't like odd tableware. A really great all-around plate pleaser.
Pros
Available in two colors.
Deep sides aid self-feeding.
Easy clean.
Matching items can be purchased.
Cons
Not very attractive in comparison to others on the market.
Size is reported to be smaller than advertised.
---
7. Munchkin Bowl and Spoon Feeding Set
Buying a set that includes matching cutlery is always a bonus.The spoons are soft-tipped, so they are ideal for weaning little ones. They will be gentle on your little one's emerging baby teeth.
Having portable feeding items is so helpful when you have small kids … and even big kids who are always hungry. Usually at the most inconvenient times too — like amid a bathroom run at the mall.
The size of these bowls fit well in your hand, and the lids make them spill-proof and leak-proof. Pre-prepared meals can be put in these bowls, popped in the freezer, then into the microwave to defrost when needed. Waste not, want not!
Finally, they won't take too much storage space, which means more cupboard room for snacks to fill them with!
Pros
Easy handling due to size.
BPA free.
Durable.
Soft-tipped spoons are perfect for babies.
Cons
According to product reviews, the lids aren't too secure.
Their size is more suited to toddlers with smaller appetites.
---
8. Eco-friendly Bamboo Bowls
Organic options are everywhere, and us moms want to make sure our little humans are protected from any unnecessary nasties as much as possible. Opting for these bowls will give you that reassurance, and help prevent further planet pollution.
Don't worry, even though they are made from natural bamboo fibers, you won't be depriving any pandas! They are degradable and from a sustainable source, with absolutely no chemicals. These bowls are surprisingly durable, given they're made from natural components.
Ever heard of "the hanger"? It's a dangerous combination of being so hungry, anger is unleashed. This bowl will withstand a hangry toddler or one that is in a full-on meltdown for any other reason!
Not everything is perfect though. The bowls do need some looking after, and they are not dishwasher safe or microwaveable. So, unfortunately, you will need to hand wash them and heat food separately before use.
Pros
Good size for children's portions.
Aesthetically appealing colors.
Biodegradable.
Freezer friendly.
Cons
Not microwave or heat safe.
Best washed by hand.
More fragile in comparison to common compound plastics.
Cannot be used with boiling water.
---
Best Toddler Placemats of 2022
Here are our favorite toddler placemats.
9. Silicone Suction Placemat
When it comes to toddlers, suction equipment is popular, especially where anything that can make a mess is concerned. This placemat doubles up as a bowl, with a raised section in the middle — extra mess protection!
The divided part in the center is shaped like a duck, making it fun for mealtimes, and keeping food separate. If your child is a picky eater, this is certainly a good choice. The compartments aid the integration of new foods into their diet, one small section at a time.
Do take note, the sections are compact, so it may actually be better suited to smaller appetites. This, however, makes its age range variable as it can be used during weaning also.
This silicone mat is BPA free and extremely durable. Dishwasher safe and stain resistance makes cleaning easy too.
Pros
Different colors available.
Raised sections.
Suction cups underneath are strong.
Food grade material.
---
10. Baby Mumbo Silicone Placemat with Accident Tray
Choosing this placemat will hopefully end your days of scraping cold, dropped food from every crease in the highchair. Aren't mealtimes with kids just delightful?
It has been specifically designed to fit most high chair trays, or it can be put on a flat surface with a non-slip silicone base. The tray has raised edges to prevent spills onto the floor too. The silicone is BPA free and toxin-free.
One of the best factors of this mat, other than its accident catcher, is how portable it is.
It can be folded easily and is very lightweight. Taking it with you in a diaper bag for use in restaurants is a great feature, especially if you need to use a high chair. It can cut down on the germs your child is exposed to while using community high chairs.
Pros
Different, bright colors available.
Raised edges to stop spillages.
Made from durable silicone.
Non-slip.
Great for using with many high chairs.
Cons
Some customers have remarked that the 'non-slip' is not sufficient, and the mat is easily removed by a child.
---
11. Portable Silicone Cloud Placemat
Precision packing is a skill for us moms in planning a day out with children. It has become an art form — the more efficiently we stuff our bags, the less we feel like a pack mule when it comes time to cart everything out to the car.
This placemat is lightweight, can be folded or rolled up, and slipped in the side of a bag easily. It doesn't just have to be used away from home either — they look great placed on any table.
Manufactured using FDA-approved silicone makes this mat easy to clean, and heat and dishwasher safe.
The non-slip and toxin-free placemat lets you place it on a flat surface and be directly eaten from. Giving your child an array of food sitting on the cloud design will encourage self-feeding and is fun.
However, there are other products available that are multi-purpose, as they have a plate or bowl section included too. Unless you are happy to put food directly on the mat, you may wish to carry additional items, such as bowls, for mealtimes.
Pros
FDA approved.
Cleans up with a few wipes.
Cute cloud design.
Available in different colors.
Durable silicone.
Cons
There is no suction on the bottom, and reviewers have said it does not stick well.
You will need bowls for soft foods or liquids.
---
12. Disposable Toddler Placemats
If you are looking for ease of use or want to bulk buy, you may want to consider these. Disposable placemats are practical, convenient, and used a lot in restaurants. This selection of mats only uses food-grade ink to produce the designs on them.
The designs are aimed at engaging children, with bright, educational animal scenes. Your child may become more interested in moving their meal to one side to see the safari, instead of eating.
These disposables have four sticky-back strips to adhere them to surfaces, protecting your toddler's meal from any bacteria left on a table.
Being made from paper, they are biodegradable. However, your toddler may easily rip it apart if given the chance. Not ideal if you use a lot of them when more durable, reusable mats are available.
Pros
Engaging designs.
Easy to use.
Easily secured.
Portable and lightweight.
Cons
Single-use only, so not eco-friendly.
May actually distract children from eating.
Easily torn apart.
---
A Whaley Good Find
So many products to choose from but, in my opinion, there are a few that are ahead of the rest.
The Silicone Suction Duck placemat is certainly one of our top picks as the best toddler plate. It is portable, doubles up as a bowl, and the suction cups are among the strongest.
The Munchkin divided plate and bowl set and organic wooden bowl with suction are in joint second place.
When looking for toddler mealtime products, safety and security are the most important. It's worth checking reviews for how well-rated suction cups are, or the item's ability to stay put in general.