Ready to share the news that you're expecting? Here are 25 creative ways to announce your pregnancy in a way that your friends and family will never forget.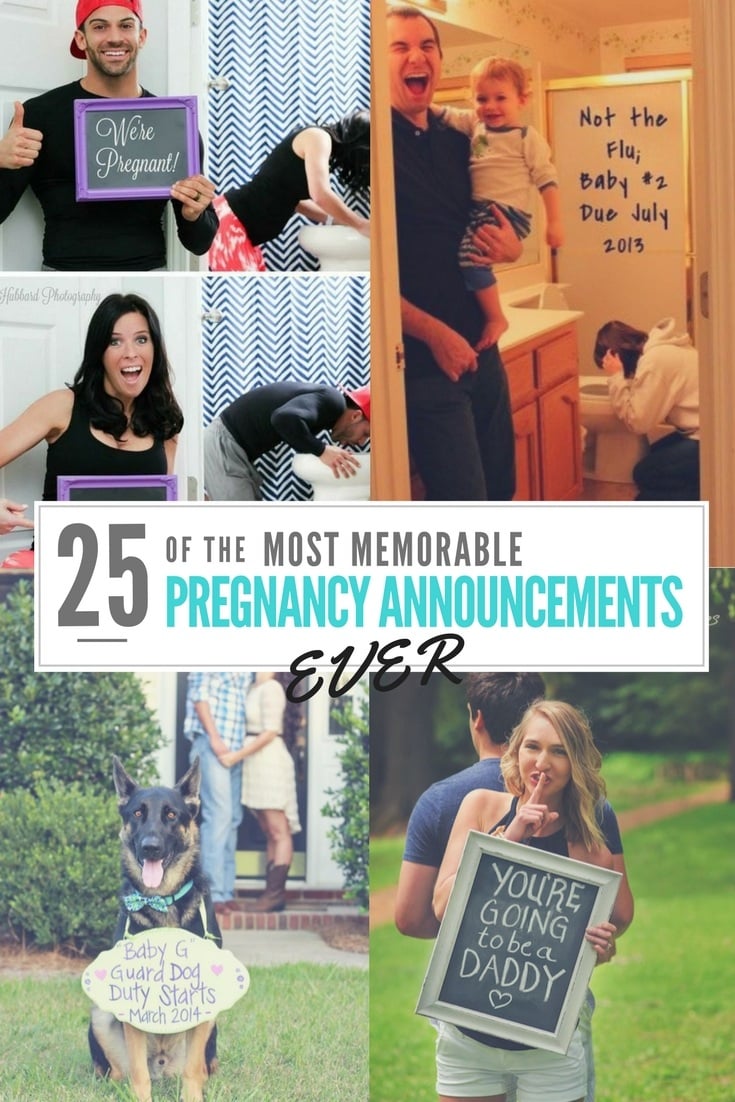 From My Modern Met
2. Expecting your second? Have your kiddo wear this to a family get-together and see how long it takes everyone else to notice.
3. Surprise your husband, then surprise your friends! Capture the moment with a self-timer and then turn it into an announcement.

From Adriel Booker
4. He might be shocked, but at least he'll be prepared.

From Leslie Cruiz
6. Use this to share the big news, and then it can double as decor at your gender reveal party.

From Etsy
7. Ready to spill the beans at work? Do it with doughnuts.
8. Let's hope this is filled with coffee! Hubby's gonna need it after his surprise.

From Etsy
9. First comes love, then comes marriage…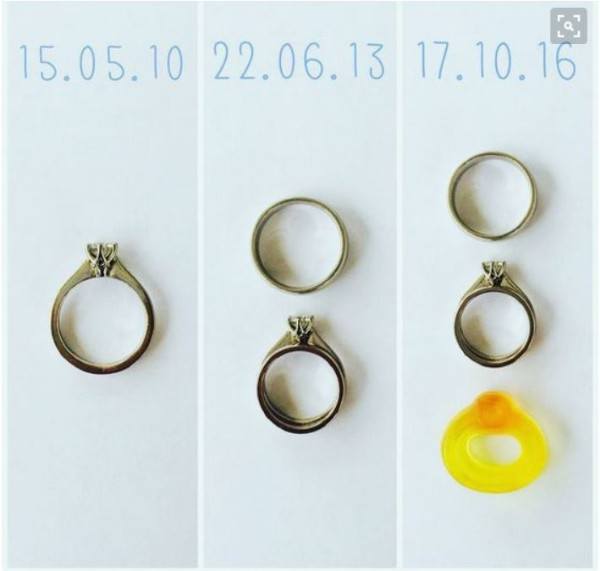 From Pinterest
10. Tell it with a timeline.
11. Make your big announcement at the Halloween party with this fun costume.
12. Your upcoming feature will be releasing soon.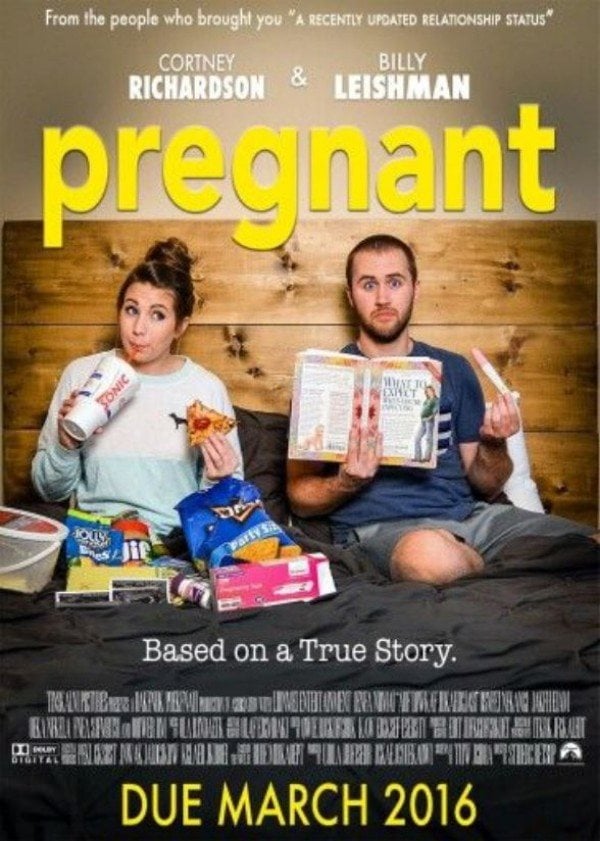 13. Your pooch was your first baby; include him in the announcement.
From Pinterest
14. Sometimes honesty is the best policy.

From Swimming Upstream
15. Give these to the grandparents-to-be to tell them the exciting news.
16. There really is a greeting card for everything! Give this one to the hubs.

From Etsy
17. Watch the new grandparents' reactions as they open this shocking gift.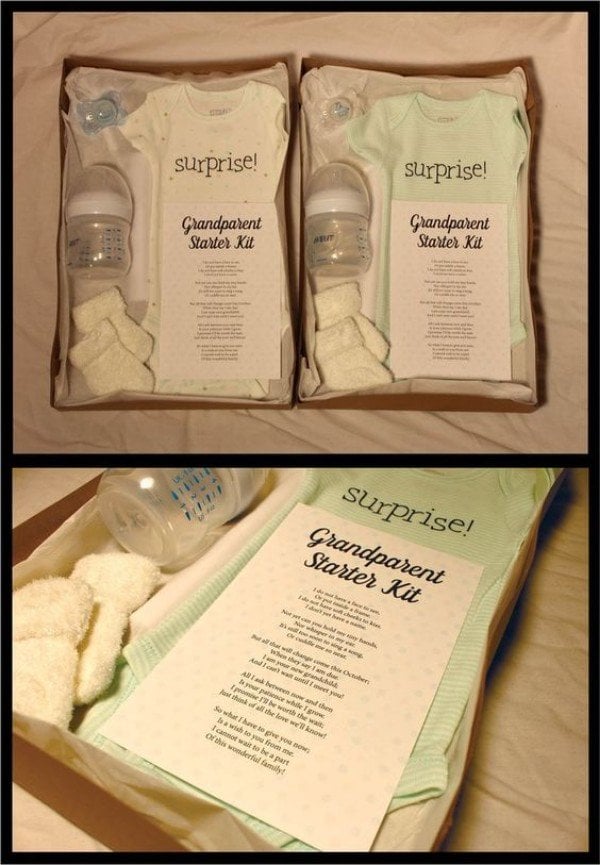 From Pinterest
18. Issue these coupons to relatives and see how long it takes to sink in.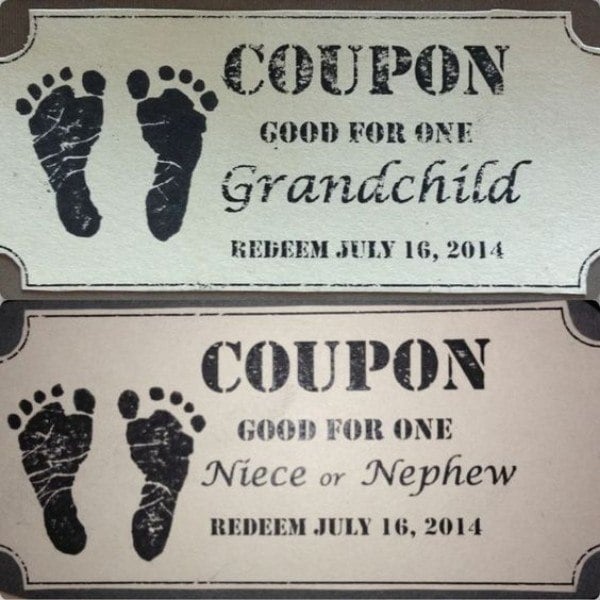 From Pinterest
19. Love this sweet little gift box from baby to their future family.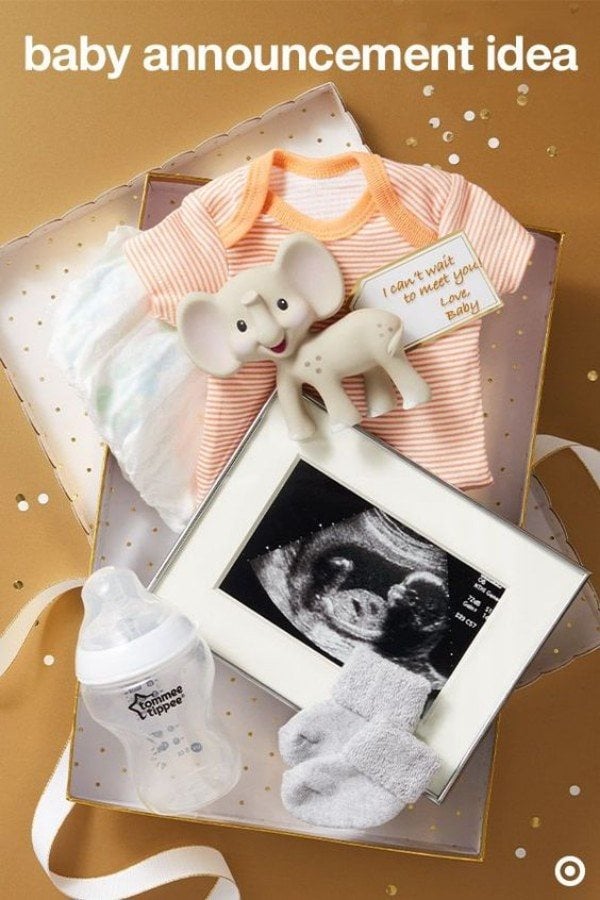 From Target.com
20. Get ready for the tiebreaker!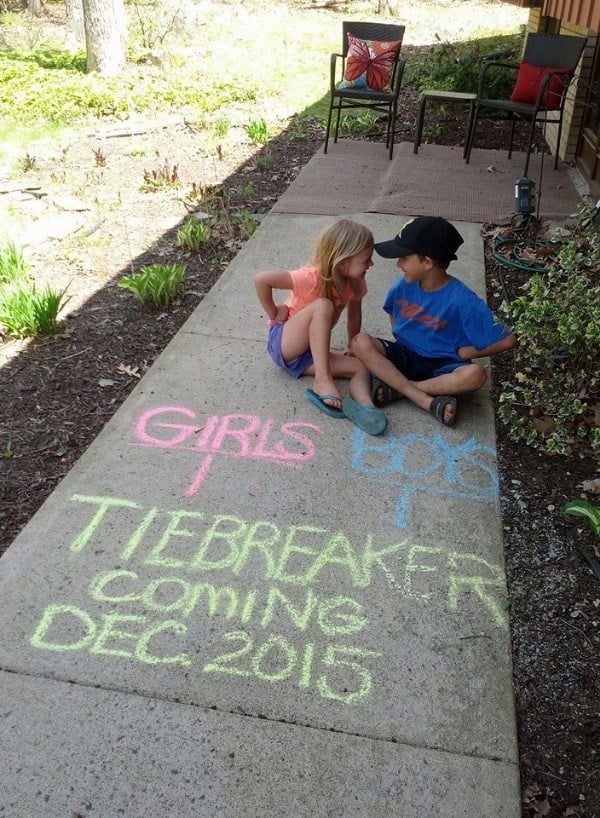 From Saving By Design
21. Let your personality shine through. Glitter, anyone?

From Ameliorez
22. Do you usually love a good girl's night out, complete with wine? Post this creative idea on social media to explain why you're going to be the DD for awhile.

From Pinterest
23. Show up to your summer BBQ in this shirt and see if anyone actually does read the fine print...
24. "Expecting" a little more than you bargained for? We feel you.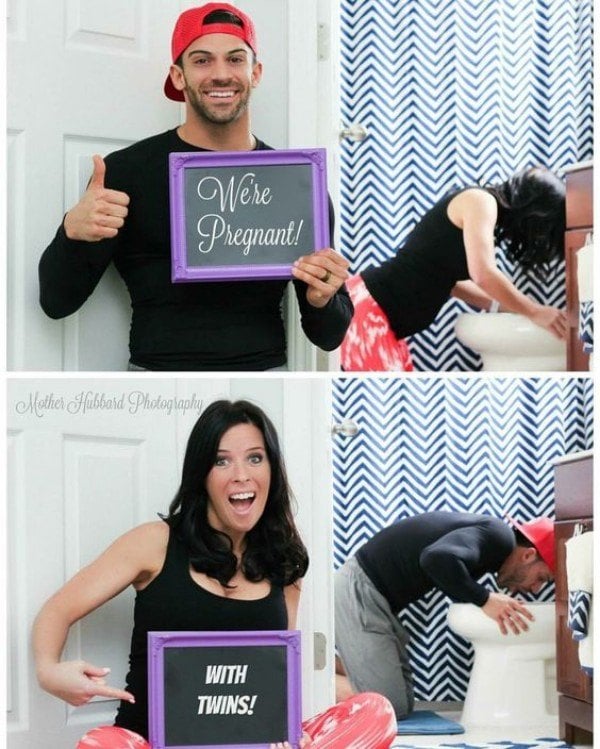 From Mother Hubbard Photograpgy
25. Yeah...we're gonna need that crib back. Thanks.

From Pinterest
Did you announce your pregnancy in a fun and memorable way? Tell us about it! And, share these ideas with your girlfriends to help them make their moment memorable when the time comes.