Let's shout it from the rooftops! From Instagram to formal letters, it's time to get creative with birth announcement ideas. Go for a timeless paper announcement that you can cherish for a lifetime or a photoshoot showing your creative side.
Check out some of our very favorite birth announcement ideas and see what grabs your imagination. Whether you're announcing twins, a preemie, a boy, or a girl, we've got you covered!
Key Takeaways
Include essential information like baby's name, gender, weight, length, and date of birth in a birth announcement.
Get creative with birth announcement messages, using captions that reflect your family's style or humor.
Formal birth announcement ideas can range from elegant and classic to artistic and modern.
Informal and funny birth announcement ideas showcase your family's personality and can include unique props, costumes, or even pets.
---
What to Include in a Birth Announcement
These days, anything flies. You can have a birth announcement that is as simple as showing your baby's name.
At the same time, you can also go completely traditional. Do you.
That said, if you prefer a normal announcement, there are a few standard pieces to include. If you have far-flung family and friends, it's great to add all of the details.
If you're going for the full shebang, include all of the baby's info on the announcement. This means the name of everyone in the family (mom, dad, and anything siblings).
If the name or photo style doesn't make the gender clear, mention that. From there, add in those interesting stats like weight, length, and date of birth. These are the first questions that will pop up after your bundle of joy arrives.
Birth Announcement Messages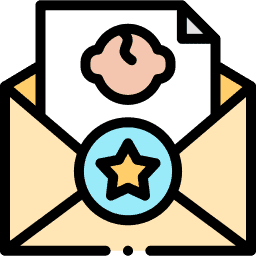 From formal printed announcements to fun social media shoutouts, birth announcements are as unique as our babies. Get creative with announcing the birth of your baby.
Most importantly, have fun with it! Pronouns are interchangeable.
Basic Captions
[Baby's full name] is here, and he's totally worth the wait.
Meet [Baby name]. We're obsessed with him.
Our family just grew, and so did our hearts. Meet [Baby's name].
[Baby's name], our long-awaited gift is here.
Watch out world, [Baby's name] is here.
Birth Announcement Captions for Multiples
Double the joy! Our babies are here.
Full hearts and full arms. Meet [Baby's name] and [Baby's name]
Third time's the charm. Welcome our three musketeers.
Twice as cute, twice as fun! Meet our new daughters.
Three's our crowd. Say hi to the gang.
Funny Birth Announcement Captions
We have a new tenant. [Baby's name] has moved in.
Look who came screaming and kicking.
Meet [Baby's name]. There's no one else we'd rather stay up all night with.
Look who's FINALLY here. Welcome, [Baby's name]!
She made us work hard for it, but here's [Baby's name].
Captions for Preemies
[Baby's name] couldn't wait a minute longer, and neither could we.
Our sweet [Baby's name] came a wee bit early, but just in time for us.
Way to start life ahead of time. Introducing our new love, [Baby's name].
[Baby's name] came ahead of schedule, and we couldn't be happier.
Formal Birth Announcement Ideas
In a world where a bit too much is shared on social media, it's refreshing to take a step back. When was the last time you got something other than junk mail and catalogs delivered to your mailbox?
Treat your family and friends to a lovely little treat with these printed birth announcement ideas.
Flower Power
Adore watercolor-inspired art? Give the new baby her first boutique of flowers with a gorgeous painted floral arrangement on the elegant birth announcement.
Something Blue
What's better than a timeless style to announce your new little one? Go with classic pastels and cursive for a classic style.
Invite the Whole Family
Why introduce your new little bundle of joy when you can leave it for the new big brother or sister? Make it a family affair with a shared photo of the new siblings.
Minimalism at Its Best
Ditch the bells and whistles. Show off your precious newborn baby with an elegant yet simple formal birth announcement. Give the little one's stats along with a simple sweet pic.
When it comes to birth announcements, there is no right or wrong answer. Go with the format that you love.
Go Artistic
Who says that formal birth announcements have to be cookie-cutter and plain? Go with a creative idea like a stork painted around your baby. Fun artistic announcements make your announcement memorable.
Modern and Elegant
Use a close-up of your bundle of joy along with all of the essential details on the date and time of birth. With the right font and format, you can fit the size too for a chic and modern card.
Classically Cute
If it's not broken, don't fix it! We love those classic "baby in a headband and blanket" announcements! Keep it cute and simple.
While it's tempting to get creative and try to break the mold, it's not actually important. People just want to see that adorable little face! Get a snapshot of the babe then go back to cuddling the little one!
Informal Birth Announcement Ideas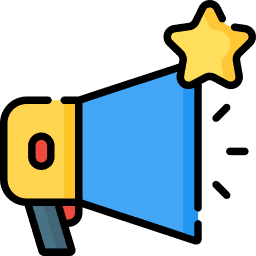 Looking for a modern birth announcement? Want to keep it light-hearted?
Keep it cool and casual with these one-of-a-kind birth announcements.
All the Signs are Here
Love retro-inspired signs? Put all the details on a cool modern vintage sign — and bonus points for an adorable blanket!
Vintage birth announcement signs are a huge trend and it's easy to see why. You can add all of the baby's details while throwing in a bit of style.
Flaunt Your Creative Side
It's time for a treasure hunt! Grab a yardstick to show the baby's length. Use those old gym weights to show the weights. Spell out the baby's name with blocks and use a calendar for the b-day.
These kinds of mix-and-match photos are another huge birth announcement trend that we absolutely love. The real beauty of it is that you can use absolutely anything!
From grandpa's old watch to Aunt Margret's knitting needle, you can use this style of pic to show your creative side. Have fun with it! Remember that you can add little words to explain the meaning and add value.
Get Artistic
Snap a minimalist pic and start doodling. Use your best cursive (or get wild with it!) to write out all of the details of the family.
We especially love this because you can take it in absolutely any direction. Add hearts, point to those eyes that he got from dad… do whatever you think will make people smile!
Hello, Minimalism
Who says that pulling out all of the bells and whistles is the best way? Sometimes you say more by saying less.
Another extension of that vintage sign trend, you can keep this one easy. Avoid a laundry list of info and just say what matters: the baby is here!
Power Dressing
It's never too early to start power dressing! Grab the very chicest diaper you can find and get creative with it.
Your baby has a personality from day one so let it show. From silly diapers to fun toys, add some personality where it counts.
Funny Birth Announcement Ideas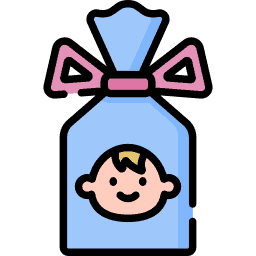 Hey, fun families! Let your silly side show in a side-splitting birth announcement.
Here are a few funny ideas that will melt their hearts.
Let the Dog Do It!
Your fur baby is a part of the family too! Give the four-legged sibling a starring role in an adorable funny birth announcement.
Play Dress Up
It's never too early to play dress-up! Bring out your best mini costume style and go for a creative look! All you need is a hat and a blanket so start experimenting.
Amazon-Style Entrance
Bring the props and add a unique style to your announcement! Grab the packing materials from your latest delivery, and use it to announce the very greatest delivery.
Baby Boy Birth Announcement Ideas
Congratulations, it's a boy!
Whether you had a gender reveal party or not, now is the time to tell the world.
Old School Cool
Bring the old school style to your baby boy's birth announcement. Pull out the monkeys, giraffes, banners, and booties to announce the arrival of the new little guy.
Let Your Son-Shine Shine
Keep it like and fun with this adorable announcement for boys. Show that sorta-toothy grin and play around with the "son-shine" idea.
Take the Headlines
Play around with bold fonts and rich shades of green and blue to announce the name of the little guy.
Hello, My Name Is…
Look for a classic boyish style? Look no further than a no-frills name tag. There's something so simple and fun about it!
Baby Girl Birth Announcement Ideas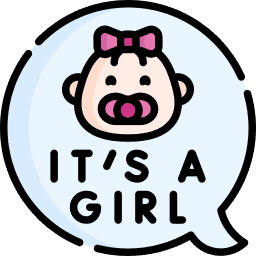 Congrats, it's a girl!
Whether your bundle of joy becomes your pretty princess or powerful puma, you've got so much to celebrate.
Go Cutesy
Grab your cutest crochet hammock and play around with pretty in pink looks. For an even more adorable style, play around with pretty fonts.
Pull Out the White Carpet
Grab the coziest throw in the house and lay out the new bundle of joy with fun and girly accessories.
Blanket Power
There is no better fashion accessory than an ultra chic blanket! Bring the runway style into the nursery for the perfect pic.
Hey, It's Me!
Sometimes less is more. Keep it simple with an adorable announcement that says nothing more than "I'm here." After all, your friends and family have been waiting for this moment!
Birth Announcement Ideas for Multiples

Lucky you, mama!
You've got more than one announcement to make. Here's how to rock it.
The Writing Is On the Wall
Life isn't simple with twins but your announcement can be easy peasy. Post the details and let the little ones take center stage.
Maximize Your Space
Play around with fonts and formatting to add all of the fun details comparing the twins. Show the time and size with smart spacing.
The First Hug
The twins might be too small to hug yet, you can get them bonding with a cozy twins photoshoot.
Be a Square
Adding two new members to the same is no small thing! How do you sit all of that joy and wonder into a single postcard? Smart formatting, of course!
Make it 50/50
Two babies on one birth announcement? It's time to learn to start sharing! There is no better way than to make a split panel birth announcement.
Birth Announcement Ideas for Preemies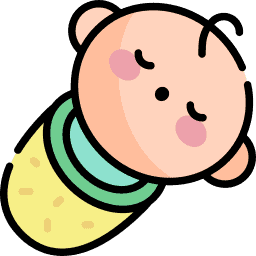 Did you get to meet that special someone even earlier than expected?
Celebrate your unique experience!
Relish the Miracle
Those early days aren't easy for hopeful preemie moms. Show the world what a true miracle your family has experienced.
Show the Timeline
You've got one tough little cookie on your hands! Show your baby's journey from teeny tiny to a growing bundle of joy.
For the Baby that Has Come a Long Way
Your baby has already made an incredible journey! The best way to illustrate it all is with a little film panel.
Give Thanks for the Support
Having a premature baby brings the whole family together for a long and often difficult journey — but you made it! Thank the family for all of the love and support that they gave while the baby was growing.
---
Let's Send the Joy Around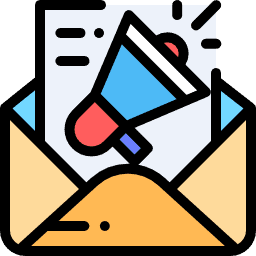 Have you narrowed it down to the best of the best birth announcement ideas?
If you are still having trouble deciding on that perfect way, take a step back. What's your first instinct?
Go with whatever style is right for your family — or do 'em all! Hey, who said we can't put out more than one birth announcement?
Thank You For Your Feedback!
Thank You For Your Feedback!