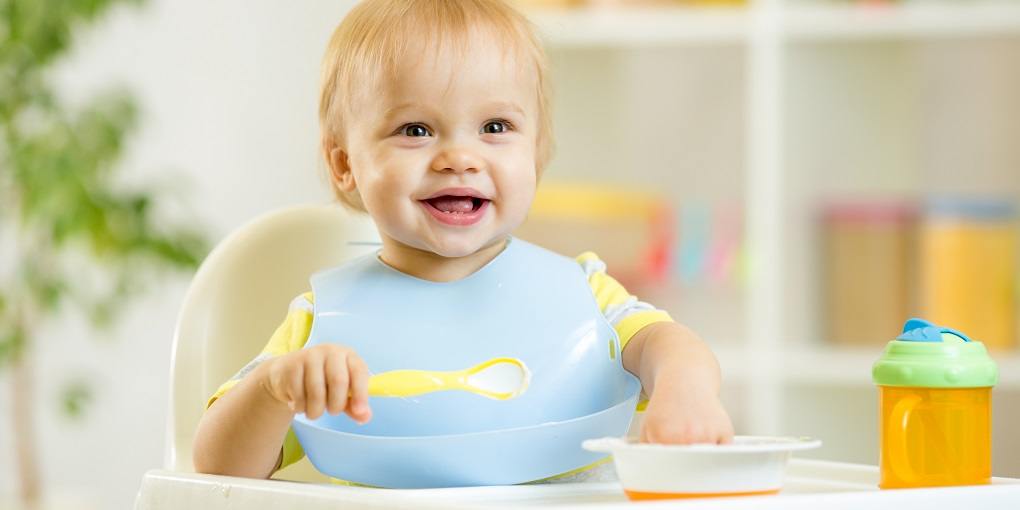 Baby at the Table: When Can Your Baby Sit in a High Chair?
Does your little one just want to sit at the table with you during dinner?
Are you tired of not being able to finish your food because you have to attend to your baby?
Having your baby sit in a high chair with you at the table will make your life less hectic, and you may be able to eat a hot meal for a change.
But is your baby ready to sit in a high chair?
There is no dead set age on when you can put your baby in a high chair. It will depend on what type of high chair you have and your baby's readiness cues.
In this post, we will discuss the varieties of high chairs, signs that your baby is ready to sit upright, and some safety tips for transitioning to a high chair.
---
Which is the Best Type of High Chair for Your Baby?
High chairs come in a variety of shapes and sizes. But to decide if our child is ready or not to use a high chair, we will break them down into 2 different kinds:
Reclining High Chairs
Depending on the type of high chair you have, your baby may be able to sit at the table with you sooner than later. With reclining high chairs, your baby could sit with you as early as a few weeks old.
Always be sure to check the high chair manufacturers recommended age before placing your infant in your high chair. Also be sure that you are using the 5 point harness with young babies in these reclining seats.
A lot of parents want to put their baby in a high chair before they are eating solids so that their baby can watch them cook and eat, and their baby will feel like part of the family. Plus, it will let you get more stuff done. #MOMWIN
Give your baby his own cup, plate, and spoon to play with while the rest of the family is eating. It will be nice for your baby to sit right along with you, so you can easily interact, and your baby will be able to watch and learn.
Traditional High Chairs
While some families like to have their baby in a high chair early, other families like to wait until their baby is ready to start solids. Never use the reclining position when you begin feeding your baby.
Related Reading: What are the Best Hook On High Chairs?
If you do not a have a reclining high chair or if you're starting your baby on solid food, your baby will need to be able to sit up by himself.
Remember:
Your baby will most likely be ready to sit up in an upright position sometime around 4-6 months. Your baby is ready If he can sit up well with some support, has fairly good stability and control with only some slight bobbing, and can hold his head up.
If going straight to the upright position, you can use any traditional or space-saving high chair. When searching for a high chair, look for one that is stable with a broad base, easy to clean, and durable. You'll be using it for at least a few years, so try to find one that both you and your baby will be comfortable with.
How Can My Baby Safely Transition to a High Chair?
Here are some general safety tips you should follow when transitioning your little to a high chair:
Never leave your baby unattended in the high chair.
Fill out the registration and know the make and model number of your high chair in case of a safety recall.
Be sure that you and any other caretaker is comfortable with how the high chair works before putting your baby in it for the first time. Know how the locking mechanism works, how the straps adjust and lock, how the tray comes on and off, and how to fold and unfold it (if it folds).
Scan over your high chair before each use to check for any damages, make sure the cover is still in tack, and that the high chair is secure.
Your baby should be close enough to you where you can see each other, and he feels a part of the party, but far away enough from the table to where he won't be able to reach any sharp, hot, or glass objects.
Always use a 5 point harness if your baby cannot sit up on their own. Always use safety straps with any high chair or booster seat.
Let your baby become comfortable with the high chair a few weeks before you start solids.
Make sure that both you and baby are ready for the transition.
Choose What's Best for You
If your baby just cries throughout dinner and wants to be at the table with you, it may be wise to invest in a reclining high chair early on. It will make your life less hectic, as your baby can play happily in his high chair while you cook, clean and eat.
When starting your baby on solids, always be sure that she is in the upright position; never use the reclining position. If you choose to wait until baby can sit up with little to no support, then any traditional or space-saving high chair will fit your needs.
When did you transition your baby to a high chair? Comment below and let us know how you knew your baby was ready to sit at the table. Be sure to share this post with all of your new mom friends.