Your home should be a safe haven for your children — but is it?
Whether you're preparing for your first little one or already have a large brood to take care of, safety is always a concern. We know that ensuring your home is safe can feel daunting and even overwhelming.
Childproofing is one of the easiest ways to minimize potential hazards — and two of the most important furnishings to childproof are cabinets and drawers.
What are the basics of childproofing these crucial spots? How do you keep little fingers out of places where the sharp bits and bobs reside?
Let's take a closer look at some important statistics while going in-depth on the different methods and products at your disposal.
We won't send you spam. Unsubscribe at any time.
---
What Is Childproofing?
Childproofing is the term generally used to describe any action that makes something inaccessible to — or safe for — children.
All of the situations below would be considered childproofing:
Placing soft guards on the edges of low-rising tables and shelves.
Removing poisonous substances from low-level cabinets.
Bolting down a dresser to prevent it from tipping over.
Locking drawers with potentially harmful substances or objects.
There are a couple of basics you should know about childproofing before you start working on your cabinets and drawers.
The AAP recommends the following safety measures (1).
When Should I Start Childproofing?
It's never too early to start childproofing. If you feel capable, take some time during your pregnancy to take inventory of your home and make a plan. Doing a little bit at a time can make a big difference in the long run.
I discuss childproofing during the 6-month-old well visit. I feel this is a good time because infants haven't become very mobile yet and it gives the parent about two to three months to prepare the home.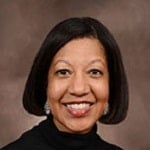 Editor's Note:
Dr. Leah Alexander, MD, FAAP
At the very least, childproof your home before your baby starts crawling — you can expect your little one to start cruising around at the nine to eleven-month mark (2).
When Should Childproofing End?
There's no easy answer to this critical question! You need to be able to trust that your child can understand the danger and follow the rules.
While young children can start to understand these things once they leave their toddler years, it's suggested you wait until your oldest child is 5 to start the discussion about removing childproofing measures.
Beginning The Childproofing Process
Where should you begin your journey to plug every electrical socket and cushion every corner?
The best way to get a general start is to get down on your hands and knees and look at the world through a child's eyes. Identify any potential hazards. Go through this process room by room.
When you're down there, you might notice the appeal of drawer and cabinets handles — two of the most common parts of your house to childproof.
How To Childproof Drawers
At first glance, you may think the only danger of a drawer is what lies inside. However, drawers and the dressers that hold them have a myriad of risks.
Your child could potentially:
Access dangerous objects, such as medication or knives.
Close their fingers in the drawers.
Use the drawers as a ladder to climb up high.
Pull a drawer out on themselves.
Pull a free-standing dresser on top of them.
According to Safe Kids, a nonprofit organization dedicated to preventing injuries in children, "tip-over" injuries have increased 31 percent in the last decade, with over 12,000 visits to the emergency room reported (3).
How can you childproof your drawers and dressers? Here are six different ideas for you to implement, including a closer look at the many different products and options available.
1. Remove dangerous objects
As great as locks and guards are, children are wild! The older they get, the weaker your childproof-security system will likely become. The best option is to get rid of dangerous objects in the first place.
With children, a dangerous object can mean almost anything, but here are some of the most common household items to remove or place out of reach:
Any pointed or sharp objects.
Lighters.
Medications.
Cleaning supplies.
Plastic bags.
Batteries.
Any potential choking hazard.
Small electrical items such as flat irons.
Take all of these objects, and any others you think are hazardous, and store them high up. Don't rely solely on drawer locks. Also, it is important that any firearms kept in the home are stored properly and out of reach (4).
Pro Safety Tip
Use plastic Tupperware containers to store smaller objects. Not only will it add one more step between hazardous objects and your child, but it will help keep your drawers organized.
2. Use magnetic locks
Shop This Product
The most popular way to childproof drawers is by using a lock. In recent years, magnetic locks have emerged as an effective solution to keeping your kitchen, bedroom, and bathroom drawers securely shut.
A latch with a strong magnet is installed inside the drawer, which prevents it from being opened.
When you place the companion magnet near the drawer, the latch is released and you're able to pull the drawer open.
Pros: Magnetic locks are strong but discreet. You can maintain the look of your drawers without sacrificing safety.
Cons: Some magnetic locks are easier to install than others. You'll also have to keep tabs on where your magnetic key is.
3. Use tension rods
Shop This Product
If you have handles on your drawers instead of knobs, use a tension rod vertically through all the handles to secure them all the drawers at once.
Tension rods are most often used as curtain rods, and come in a variety of styles and sizes. Simply find one to fit through your handles and run it all the way down.
You'll want to make sure you get a tension rod with rubber ends. Secure one end underneath the lip of the countertop so the rod cannot be easily pulled out.
Pros: Tension rods are fairly inexpensive, and you only need one for each set of drawers. Since nothing is installed, you do not have to worry about damaging any of your furniture.
Cons: Every time you want to open a single drawer, you'll have to remove the entire rod. As children grow, they may learn how to release the tension rod.
4. Use adjustable safety locks
Shop This Product
Do you want a single-lock system for multiple drawers around your home? Try an adjustable lock.
These locks have two plastic anchors on either side and a strip of silicone or plastic in the middle. You attach one end to the side of the dresser or counter, and the other end to the front of the drawer. Then, you to pull the strip tight enough to keep the door closed.
Just click the button on the door to release the lock.
Pros: An adjustable safety lock can be used on a wide variety of drawer sizes. They're also easy to install and open.
Cons: Adjustable locks, while able to secure the drawer, often leave a gap your little one can squeeze their fingers into. They may also be more difficult to place on the drawers in your kitchen.
5. Use latch locks
Shop This Product
Latch locks are a classic — they're the locks you probably envisioned when you thought of childproofing your drawers.
Using latch locks involves attaching a latch near the top of the drawer you are childproofing, so it will hook securely to the top of a special piece of plastic you attach above the drawer.
When the latch catches, the drawers are not able to be pulled open.
Pros: Latch locks are widely available in a variety of styles. They have been designed specifically with drawers in mind, so you know they'll work.
Cons: Latch locks often require drilling into your cabinets and take some time to install. If you go for latch locks, make sure to give yourself some time.
6. Use furniture anchors
Shop This Product
There's a reason a dresser is also referred to as a "chest of drawers." While you may be focusing on the kitchen, free-standing furniture also needs to be secured.
If your baby pulls out the drawers, they can use them to climb up. The added weight increases the risk the furniture could tip over, causing serious injury.
Use furniture anchors to secure dressers, dressing tables, or shelves — they're also sometimes called anti-tip straps.
Secure the straps to the wall, as well as the piece of furniture. If the furniture begins to tip over, the straps prevent it from falling.
How To Childproof Cabinets
When it comes to childproofing, cabinets and cupboards can be scary. They're the gateways to large areas full of fascinating things for your child to get in trouble with.
Just think about it — cabinets are generally used to house some very dangerous products.
Your child could potentially:
Ingest poisonous liquids or products, such as cleaning liquids or medications.
Hurt themselves with heavy objects, such as pots and pans.
Slam their fingers and toes in the doorway.
Get trapped in larger crawl spaces.
Just as with drawers, there are many different ways to childproof your cabinets.
1. Remove dangerous objects
Here are a few objects you may need to remove from your cabinets:
Cleaning liquids and powders.
Medications.
Appliances with long cords.
Plastic bags.
Fragile dishes.
Most recently, with the development of brightly colored laundry detergent pods, there have been more cases of accidental ingestions. Here is some additional information regarding this issue

(5)

.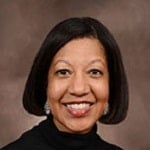 Editor's Note:
Dr. Leah Alexander, MD, FAAP
You also want to pay attention to non-dangerous things with a lot of potential for trouble.
These include:
Bags of flour or sugar.
Food boxes that can be easily opened.
Aluminum foil and plastic wrap.
If you do not have other storage options, there ways to make your cabinets secure.
2. Use sliding locks
Many of the locks we've already mentioned for drawers can be used on cabinets, including the magnetic lock systems. However, sliding locks were designed especially with cabinets in mind.
A sliding lock goes around two different cabinet knobs or handles. It's a u-shape, similar to a large bike lock. Every model is different, but you generally press on the lock apparatus to pull it off the larger mechanism, freeing you to open the cabinet doors.
Pros: Sliding locks are inexpensive and easy to use. Since cabinets generally have two different doors, sliding locks make sure both are secured without needing extra equipment or materials.Unlike other cabinet-specific locks, they don't feature any cords that could be harmful to your baby or toddler.
Cons: Sliding locks often leave gaps for little fingers. Older children can also figure out the system pretty quickly, so you might have to upgrade to another method once they reach a certain age.Also, some cabinets don't have handles or knobs, which means you'll need another system.
3. Use velcro
Velcro is a great option for parents who don't need or want an intense lock system for their cabinets.
This ingenious trick starts with velcro strips, with an adhesive material on one side and velcro on the other. Open each cabinet door and place the two strips on the inside frame, one on the top and one on the bottom. Then, add two more velcro strips on the inside of the door exactly opposite of the others.
The velcro will lock together, preventing small hands and arms from pulling the door open.
Pros: With velcro, you don't have to worry about drilling holes into your cabinets. You can even find velcro with adhesives designed to be removed easily.
Cons: While you can find velcro of varying strengths, enough force will cause the door to open. Velcro is a good option for baby and toddlers but may prove ineffective as your child's arms get stronger.
Sticky Tip
Look for the amount of weight the velcro is said to hold. The higher the number, the harder it will be to open the door.
4. Use pull cord locks
Pull cord locks are good for cabinets with round knobs placed side-by-side. They're pretty simple — think of a backpack you pull closed with a cord.
To "install" place the cord around both knobs. Then, press on one of the attachments and slide it all the way up so that the cabinet is secure. A single, longer piece of the cord should be left. To release, press the button and slide it down again to widen the circle.
Pros: Unlike some other do-it-yourself methods to wrap cords around both knobs, pull cord locks cannot be undone. They won't loosen, so you don't have to worry about your child prying them off.
Cons: You should always be wary whenever cords or long strings are available to your child, as they pose a potential choking hazard. Make sure you get a high-quality cord lock that works properly and doesn't leave too long a strand when locked.
5. Create foam bumpers
Children can have way too much fun slamming cabinet doors! This is dangerous because no one wants those little fingers bruised or broken from a slammed door. If there's a cabinet you don't need to lock, but don't want slamming, create your own foam bumper.
This can be done easily on your own with a hollow pool noodle. Simply cut off a section of a pool noodle and slit one side. Then, wrap the slit around the door, high up where it can't be taken off.
6. Cover knobs
Are the knobs on your cabinet especially large? Prevent bruises and goose eggs on your child's forehead by covering up the knob with something soft. Tennis balls split on one end are great, as are crocheted covers or soft fabrics attached with a rubber band.
Pros: You get to prevent some problematic bumps from a tipsy-topsy toddler. Your covers can also be used on doorknobs you don't want turning.
Cons: Knob covers are not always the most attractive — a major décor faux pas!
A Few Other Childproofing Tips
Now that you're armed with some essential knowledge on how to childproof your cabinets and drawers, it's time to take your skills to the next level.
Keep an eye out: If you're worried about your child figuring out how to open up drawers and cabinets, try to avoid opening them where your child can see. Kids copy everything you do!
Use fun distractions: Include something fun and safe in an area with locks, like a basket of colorful kitchen towels. By giving them something to do, your child may be less likely to turn their attention to breaking past your security systems.
Talk to them: As your child grows older, make sure to have conversations about why certain things are off limits. It's a great opportunity to discuss boundaries and how they can take control of their own safety.
Remember That Supervision is Essential
Nothing can replace a watchful eye. Always supervise your children in a place with potential hazards. This is especially true of other factors during potentially hazardous activities such as cooking and bathing.
As you watch your child, you'll be able to prevent them from getting into places they shouldn't be, and understand their mindset a little bit better.
If things are especially hectic, we suggest utilizing baby gates and barriers to prevent your child from accessing areas you don't want them to go.
---
How Do You Childproof?
Childproofing cabinets and drawers is one of the unique challenges of parenthood. In just a moment, your child can wreak havoc you never dreamed of, even when you're not distracted and watching them diligently.
The important thing is to take these moments and to let them inspire into making your home a happier, safer place for your family.
Do you have any A+ childproofing tips? Leave them in the comments below — we want to know what worked well for you!