A kitchen is often seen as a warm, inviting place for families to gather. But kitchens can be a very dangerous place for your baby.
Kitchens are full of sharp objects, hot surfaces, heavy dishes, cleaning products, and other potential hazards.
But there's no need to fear. Between us moms, we've babyproofed a lot of kitchens over the years! We've also consulted the experts to learn the best tips for babyproofing the kitchen.
In this ultimate guide, we will discuss what we've learned so you can make your kitchen a safe place for your little ones. We'll include step-by-step instructions on how to babyproof your oven, refrigerator, sink, and more. We will also look at various babyproofing products and discuss how to use them properly.
Key Takeaways
Babyproof the kitchen to keep children safe from sharp objects, hot surfaces, and hazardous materials.
Use oven locks, stove knob covers, and stove guards to secure stovetops and ovens from curious children.
Lock the refrigerator, secure it to the wall, and keep potentially dangerous items out of reach.
Implement locks and safety measures for cabinets, drawers, dishwashers, and kitchen tables to minimize risks.
---
How to Babyproof the Stovetop and Oven
Of all the appliances in your kitchen, ovens and stovetops have the most potential for serious and even fatal injuries. Every day, over 300 children ages 0 to 19 are treated in emergency rooms for burn-related injuries, and two children die as a result of being burned (1).
Whether your stovetop and oven are separate or one appliance, follow these five tips to beat the heat and cook safely.
1.

Never Leave the Stove Unattended

The most effective way to keep your child safe when the oven or stove is in use is to never leave it unattended. Even turning your back for a moment could have disastrous consequences.

It is easier to keep an eye on the stove when your baby is young and unable to crawl. But once your little one is mobile and more interested in their surroundings, plan to contain them or keep them out of the kitchen while you cook.

We suggest getting a kitchen tower, sometimes known as a kitchen helper or kitchen step stool, as it allows older children to stay in the kitchen safely. Put it near a counter while you cook, and give your child a special cooking project to work on.

These are some kitchen towers we really like:
Pot handles should always be turned inward, not protruding outward from the stove. I had a 9-month-old patient in my practice who quickly got away from his parent while in a walker (a very dangerous item that we do not recommend) only to catch the handle of a pot on the stove. The pot of hot soup spilled onto him, resulting in third-degree burns on over 60% of his body and requiring several weeks of care in a burn unit.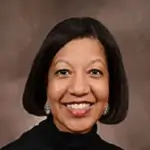 Editor's Note:
Dr. Leah Alexander, MD, FAAP
2.

Get an Oven Lock

As your baby grows into a toddler, they begin to reach and grab onto things. An oven door handle is the perfect thing to hold onto, but it can lead to catastrophe.

If you have an oven close to the ground, you may want to look into an oven lock. An oven lock will prevent your child from pulling the door down, a measure that is especially important if the oven is hot.
3.

Remove Your Stove Knobs
The greatest concern with ovens and stovetops is the hot surfaces. Prevent your toddler from activating your stove or oven by detaching your stove knobs.
It may seem terrifying to yank them off, but most stove knobs will come right off with a simple pull.
You can place the knobs in a basket or container on the counter if you plan to keep them off for an extended period.
If keeping track of the stove knobs is too much hassle, consider investing in some stove knob covers. These cover the knob and prevent it from being turned.
4.

Get a Stove Guard

Do you love being in the kitchen but have a hard time keeping your kids out when you're cooking? A stove guard may be right for you.

Stove guards come in multiple styles, but the principle is the same. The guard encloses the stovetop so only those of a certain height can access it. Some stove guards are made of plastic, while others are metal grates.

Check out our favorite stove guards:

With a stove guard, you can cook and move around the kitchen without worrying about anyone getting burned.
5.

Be Careful Carrying Hot Food

You may think the danger is over once you turn off the stove. However, transporting food can be just as dangerous.

You could turn too fast and drop hot food on or near a child. Children could grab you, causing hot liquids to rain down on them. Even placing a plate that is too hot in a child's hands can cause burns. Always be careful when transporting hot food and dishes, especially if transporting food from the heat source to another area.
Parents should also avoid carrying hot liquids, such as cups of hot coffee or tea, when holding their child. I have seen quite a few splash burns on infants and toddlers who reached for the cup or moved too quickly, resulting in spillage of the hot liquid onto them. The

AAP has more to say

on this subject.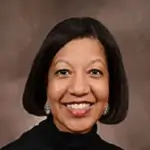 Editor's Note:
Dr. Leah Alexander, MD, FAAP
How to Babyproof the Refrigerator
Can a refrigerator be dangerous for your child? Or does it just provide ample opportunity for a mess?
The answer is both! Refrigerators have some hidden hazards, especially for older toddlers and children. The U.S. Consumer Product Safety Commission has issued reports of suffocation after children climbed inside latch fridges and freezers (2).
Add the presence of food with the potential to be strewn about the entire kitchen, and you have a problem on your hands. Luckily, babyproofing your refrigerator is simple. Just follow these five steps.
1.

Lock It
If your little one loves to go through the fridge's contents, pulling out shelves and food, your best course of action is to lock the fridge door. Look for a fridge lock like this one.
Place the lock high up on the fridge, above the handle, where your child cannot reach it. To open the fridge door, press the button to release the strap.
If you have medication or other hazardous items inside and are looking for a more secure lock, try this fridge padlock. It requires a key to get in, so we suggest using this lock on secondary fridges and freezers in your garage or basement.
2.

Keep Messy Items Up High

When organizing your fridge, keep any opened packages, leftovers, and fragile containers up high and unopened, packaged goods on the bottom shelves. You do not want to have food all over your kitchen floor.

As your children get older and you feel comfortable with their access to the fridge, organize the bottom shelves for easy snacking and lunch-making.
3.

Lock the Water Dispenser

Does your fridge have a water and ice cube dispenser? Review the manual to check for a lock function. On some fridges, you can even temporarily disable the dispenser.

If there is no locking feature, try using some magnets and heavy paper. You can simply cut out paper large enough to cover the dispenser area and buttons.
4.

Secure It to the Wall

Your fridge is so large. A child could never move it, right?

Wrong. With the right weight balance, your fridge can topple over in seconds. All your child has to do is climb up the shelves.

Prevent a disastrous tip-over by anchoring your fridge to the wall.

During babyproofing, people often secure other appliances and furniture, such as televisions and dressers, but they often forget about their fridges.

The AAP has partnered with Anchorit.gov to offer information about preventing injuries from falling furniture or appliances.
5.

Clean Underneath It

The best way to babyproof your home is to see things from your child's viewpoint. Get down on the floor, and take a look under your fridge. Chances are, there is some pretty yucky stuff hiding there.

Clean underneath your fridge weekly to ensure children don't eat old food or encounter choking hazards.
Babyproofing Kitchen Cabinets and Drawers
Your kitchen cabinets and drawers hold a lot of scary things! You store knives, graters, heavy pots, cleaning liquids, and more. They're the last places kids should enter.
The easiest way to keep your kitchen cabinets shut is to lock them.
We looked at the five most popular types of kitchen cabinet locks and their primary benefits.
1.

Magnetic Locks

Magnetic locks are all the rage in babyproofing right now. They are easy to install, super strong, and hard to break into. However, if you don't have the adjoining magnet key, you're out of luck.

Magnetic locks attach with a magnetic latch to the inside of your cabinet door. They lock by connecting with another piece of plastic attached to the cabinet's frame.

When you place the magnetic key on the outside of the door where the latch is, the latch goes down, and the door opens.
2.

Latch Locks

Latch locks are the precursor to magnetic locks. They work similarly, but instead of using a key to release the latch, you simply press down on it.

Latch locks are great if you do not need a high-security lock and want quick access to the contents of your cabinets and drawers.

However, one of the downsides to latch locks is the gap they create. With latch locks, you can open the door slightly. So, even if kids cannot fully open the door, they may get their delicate fingers squished while playing with it.

Here are three examples of latch locks:
3.

Pull-Cord Locks

Pull-cord locks are designed for side-by-side cabinet knobs. The cord goes around the two knobs, and you tighten it as you would a drawstring bag. There are a few different styles available.

We suggest using a pull-cord lock without long strings left over when it is locked. Extra string length can be a potential choking hazard.
4.

Velcro Locks

Do you want to avoid making permanent changes to your cabinets? Are you looking for a cost-effective way to babyproof your cabinets and drawers? Velcro strips may be just the thing.

Many velcro strips used to hang art and wall decor are strong enough to keep your cabinets shut. Some of them even hold up to fifty pounds!

Simply place two strips on opposite sides of the cabinet, one on the door and the other on the frame. The stronger the velcro, the harder it will be to open the door.
5.

Tension Rods

Need a fast solution? Buy a tension rod. These work on vertically stacked drawers with open handles. Place the tension rod through the handles and secure it under the lip of the countertop.

These tension rods worked with our drawers:
How to Babyproof Your Dishwasher
1.

Lock It

Locking any appliance is the easiest way to babyproof it. Multi-purpose safety locks work well on all of the appliances in your kitchen.
2.

Adding Sharp Objects

Most dishwashers have their utensil holders in the bottom rack. However, this means small hands can easily grab sharp knives and forks.

Avoid loading sharp objects into the bottom rack of the dishwasher until you are ready to run the cycle. If you are especially worried, consider washing all your knives by hand.
3.

Adding Detergent

Do not add detergent until you are ready to run the dishwasher. Keep your detergent out of reach and locked away when not in use.

If your child has a habit of getting into the dishwasher, you may also want to think about switching to a natural, milder detergent.
4.

Covering Buttons

Does your child love to press the buttons on the dishwasher? Cover them up with a strip of cardboard. It is a cheap, effective way to stop your children from playing with the dishwasher.

Cut out a strip of cardboard, bend the ends to fit around the dishwasher dashboard, and secure it with tape.
5.

Look For a Child Lock

Most dishwashers have a lock feature generally activated by pressing and holding a series of buttons.

If you cannot find the manual, look up your dishwasher model online. You may be able to find the information there.

Remember

The easiest way to babyproof any appliance is to LOCK it!
How to Babyproof Your Kitchen Table
A kitchen table is a wonderful place for your family to gather. Keep your gatherings happy and stress-free with these simple tips on babyproofing your kitchen table.
1.

Corner Guards
If you have a table with sharp edges, purchase corner guards for extra cushioning. This will prevent scary head injuries if your child hits the corner edge.
2.

Scratch-Proof Covers

Does your child like to scratch their forks and knives on the table? Get a scratch-proof table cover. Here are a few options we found helpful:

These covers are especially useful if you keep high chairs close to the table or if your kids have graduated to booster seats.
3.

Chair Locks
Keep your children from pulling chairs out from under the kitchen table by connecting chairs to each other or to the table itself. The easiest way to do this is by purchasing chair locks.
Many moms have also found success with more DIY solutions, such as using bungee cords to connect the chairs or sewing straps of fabric to tie around them.
Locking chairs can prevent curious toddlers and older children from using them as "ladders." Most toddlers learn to climb by the age of 15 months old. They quickly realize that they can access shelves, cabinets, and other hard-to-reach items if they move step stools or similar objects into place. I have seen quite a few toddlers climb to the top of a bookshelf, risking injury from falling.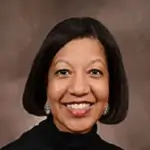 Editor's Note:
Dr. Leah Alexander, MD, FAAP
A Few Extra Tips
While the other sections of this article review how to babyproof the major appliances in your kitchen, we have a few more easy tips frazzled moms and dads often overlook.
Trash Can: The kitchen trash is often full of raw food, leftovers, and empty containers. This garbage is gross and potentially hazardous. So, finish off babyproofing your kitchen by storing your trash can out of sight or purchasing a trash can with a locking lid.
Microwave: Mount your microwave above the stove or another appliance. If you have to leave the microwave on the counter, push it as far back as you can, and keep it unplugged when not in use. If you have a separate microwave stand, remove any wheels and secure it to the wall to prevent tipping.
Garbage Disposal: Place a switch protector on the garbage disposal switch. Also, look into purchasing drain covers to prevent your child from losing items down the sink.
Plastic Bags: Plastic bags can pose a serious choking hazard to children of all ages. Tie them up and throw them away immediately, or store them in a plastic bag holder where your children cannot reach them.
Nemour's Hospital has a useful checklist to help with babyproofing the kitchen.
Cooking With Your Kids
Don't be afraid to cook with your children as they grow older. Learning to use the kitchen will help children understand the risks and behave appropriately when working with knives, appliances, and food.
Here are a few age-appropriate suggestions of ways your children can help out in the kitchen (3):
Under 3: Very young children can help you wash vegetables with a child-friendly sponge, mash warm potatoes, and sprinkle flour or sugar on surfaces or food.
3-5: Try rolling out dough, using plastic cookie cutters, cutting very soft ingredients with a plastic knife, and using measuring cups.
5-7: Older children can learn to measure and mix ingredients, peel foods, and use smaller knives and scissors with supervision.
8-11: At this point, teach your child to use the oven and stove properly. You can also introduce hand mixers, graters, and can openers. Consider letting your child prepare a simple meal from start to finish with your help.
12 & up: Start introducing more complex recipes and techniques for your pre-teens! This is also a great time to teach them about meal prepping and planning, grocery shopping, and cooking enough food for your whole family.
Every child develops differently, so be sure to communicate with your child about how they feel in the kitchen, and do not let them cook alone until they are old enough or have comfortably mastered the skill.
---
Thank You For Your Feedback!
Thank You For Your Feedback!