Many breastfeeding moms worry about their milk supply, and far too many stop nursing sooner than they'd like because they don't seem to be producing enough milk.
Lactation supplements (also known as galactagogues) may help increase your breast milk supply or improve your milk flow. We've spoken with doctors, midwives, lactation consultants, and breastfeeding moms to find out how they work and which are the most efficient.
While lactation supplements won't make your supply turn on like a faucet, they may be just the boost you need. Read on to learn more, and check out our recommendations for the best lactation supplements to increase your milk supply and set your mind at ease.
Image
Model
Product Comparison Table
Features
All-In-One Must Have
Pink Stork True Milk
Makes breast milk taste sweeter
Boosts nutritional quality of milk
Vegetarian all organic capsules
Kind On The Tummy
New Chapter Multivitamin
Gentle on stomach
Made from high-quality ingredients
Contains some probiotics
Packs A Punch
Mommy Knows Best Fenugreek
Recommended by lactation counselors
Works fast
Great for lactose-sensitive moms
Easy to Drink
UpSpring Milkflow
Concentrated formula
All natural and affordable
Recommended by lactation consultants
Quick And Easy Drops
WishGarden Milk Rich
Quick absorbing
Uses only quality-tested ingredients
Certified organic
Blocked Ducts Rescue
WishGarden Happy Ducts
No caffeine
Keeps lymphatic system moving
Works quickly
Next Level Milk Support
Maxi Health Nursing Support
Enhances milk production the natural way
Pure and potent
No GMOs and gluten free
Plain And Simple
Best Naturals Fenugreek
Supports healthy blood sugar levels
Gluten free
Top quality GMP certified
Wholesome Lactation Supplement
Wild Harvest Fenugreek
Product verified non-GMO by SGS
Maintains digestive & respiratory health
NO artificial flavors
For The Bakers
Oat Mama Brewers Yeast
Bake your own lactation snacks
No bitter aftertaste
Mild, nutty flavor
Review Methodology: At Mom Loves Best, we understand the importance of finding the best lactation supplements to support your breastfeeding journey. Our team of professionals has conducted thorough research, analysis, and hands-on testing to evaluate and compare various lactation supplements based on factors such as ingredients, effectiveness, safety, and user experience. We provide first-hand evidence and quantitative measurements to help you identify key decision-making factors and make informed choices. Our assessment takes into account the product's design, performance, and what sets it apart from competitors. Trust our expertise and comprehensive review process to guide you in selecting the ideal lactation supplement for your needs.
---
---
The Best Lactation Supplements of 2023
Here are the top lactation supplements currently available.
Pink Stork Lactation Support
All-in-One Must Have
This supplement is packed with organic herbs, so you can feel good about what you're doing for your baby's health. This may be a good solution for moms with severely impacted breast milk production or those who have tried single herb supplements without any luck.
The herbs used in this formula are fenugreek seed powder, blessed thistle powder, milk thistle extract, anise seed powder, fennel seed powder, and goat's rue powder.
The blend of herbs includes some that can sweeten the taste of your breast milk, which may appeal to some babies. If they start to savor the flavor, they may begin nursing more, which can indirectly boost your milk supply.

Pros
May make your breast milk taste sweeter.
It can boost the nutritional quality of your milk.
The herbs used are all organic.
Cons
You'll have to take two pills a day.
These are fairly expensive.
Our Ratings
Community Feedback
As a new mom struggling with milk supply, I was desperate for a solution and stumbled upon this lactation supplement. Within just a few days of taking it, I noticed a significant increase in my milk production, going from barely an ounce to six ounces per pumping session. The taste and price might not be the most appealing, but the results speak for themselves. While it may not work for everyone, this supplement has been a lifesaver for me and my baby, and I'm incredibly grateful for the difference it has made in our breastfeeding journey.
---
New Chapter Vitamin and Lactation Supplement
Kind on the Tummy
This is a postnatal vitamin and lactation aid all in one. With fermented probiotics added to the blend, it helps prevent the upset stomach women sometimes get when taking lactation supplements. You can even take this supplement on an empty stomach.
The 3-in-1 formula includes multiple herbs, including lemon balm, chamomile, lavender, cardamom, and multiple minerals.
We like that this brand is formulated with non-GMO, organic ingredients.
Pros
Contains some probiotics.
Shouldn't make you feel nauseous.
Made from high-quality ingredients.
Cons
You have to take three tablets a day, so it can get pricey.
Some moms don't like the taste.
Our Ratings
Community Feedback
I started taking these vitamins a year ago and noticed a significant increase in my milk supply within just a few days. Not only did they boost my energy levels and overall health, but they also seemed to improve my immunity, as both my baby and I managed to avoid getting sick even when those around us were ill. The only downside is that you need to take three large pills per day, but the benefits definitely outweigh this minor inconvenience.
---
Mommy Knows Best Lactation Supplement
Packs a Punch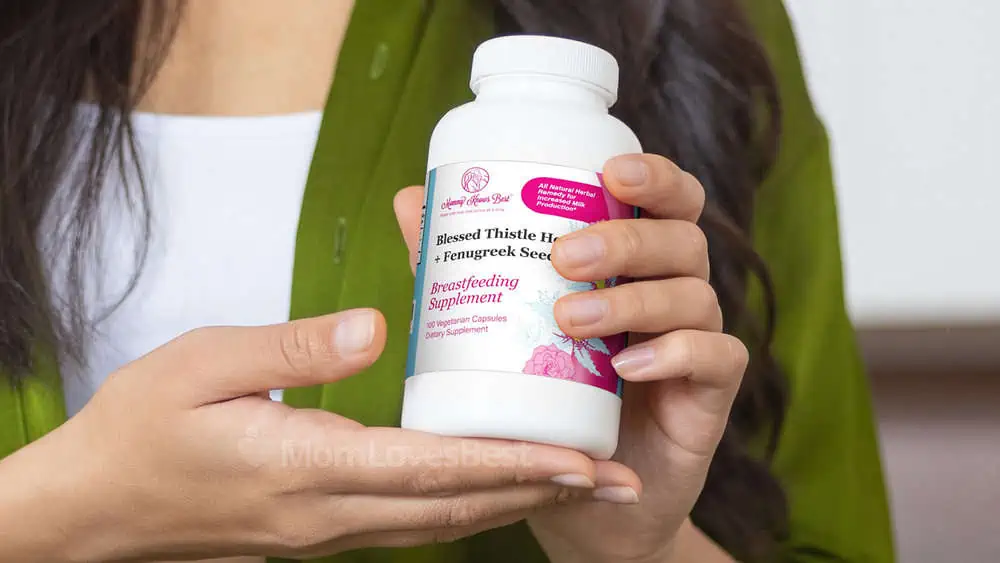 This supplement uses two potent herbs — fenugreek seed and blessed thistle powder. The capsules are vegetarian-friendly, which is always great for those who value cruelty-free options.
You do have to take this two or three times a day. Since that's two capsules at a time, you could be taking up to six capsules a day. You should also take it with food to prevent an upset stomach.
These supplements are manufactured in the U.S. and don't use artificial colors or flavors.

Pros
Lactose-sensitive moms can take these.
This formula doesn't seem to have a lot of side effects.
Works fast.
Cons
You have to take a lot of capsules every day, which isn't great for moms who don't like to swallow pills.
Because you have to take so many pills, it can get expensive.
Our Ratings
Community Feedback
Love that these supplements are fenugreek-free and have helped maintain my milk supply on those low days. I found it most beneficial to take it during nighttime feedings, allowing me to wake up and enjoy my coffee and breakfast without any restrictions. However, while I experienced fuller and firmer breasts, I did struggle with pumping and sometimes feeling too full. Although it didn't work for everyone, I personally appreciated that it didn't have the strong odor that is common with fenugreek-based supplements.
---
UpSpring Milkflow Drinkable Lactation Supplement
For Those Who Hate Pills
If you would rather not swallow pills, this drinkable supplement is an easy solution.
It contains fenugreek, anise, blessed thistle, beetroot, and carrot seed. Plus, it's berry flavored to make the whole thing more enjoyable. Because you have to add water, you'll get the extra hydration, which is always great for milk supply. If you want a fruitier taste, you can mix it with juice instead.
It's a good pick for vegans and people who can't have gluten. And there aren't any artificial ingredients in this formula.
To start with, you only need to take one packet per day, which may be a big relief to women who don't want to remember to take supplements multiple times a day. But if you don't see enough improvement with that one packet, you can take more after a while — although you shouldn't use more than three per day.

Pros
One packet a day may be enough for you.
You won't have to swallow any pills with this one.
It's affordable.
Cons
It might cause upset stomachs for both you and your baby.
Some moms couldn't tolerate the taste by mixing it with water — they had to use juice.
Our Ratings
Community Feedback
My experience with this drinkable supplement has been quite pleasant, as it offers a convenient alternative to swallowing pills. The fenugreek, anise, blessed thistle, beetroot, and carrot seed ingredients, combined with the berry flavor, make it enjoyable and suitable for vegans and gluten-free individuals. I appreciated that I only needed to take one packet per day, and the extra hydration from adding water was a bonus for my milk supply. However, I did notice a slightly upset stomach for both me and my baby, and I preferred mixing it with juice for a fruitier taste.
---
WishGarden Herbs Herbal Supplementation
Quick and Easy Drops
Moms who have trouble swallowing giant-sized tablets or capsules may appreciate these supplement drops that you put on your tongue. You might not like the flavor, but if you have a problem with the taste, you can just mix it in with some juice or water.
The non-GMO drops are gluten free, and there are no sugars or stimulants in this formula either, which is nice for both you and your baby.
Only wild-harvest, organic ingredients, like raspberry leaf and fenugreek, are used in this blend. The company is committed to the sustainability of the resources it uses, so eco-friendly mamas should approve of this.

Pros
The liquid is easy to swallow.
Absorbed by your body quickly.
There are no stimulates in this formula to keep you awake.
Cons
Admittedly, this isn't a great-tasting formula.
One small bottle is fairly pricey.
Our Ratings
Community Feedback
This homeopathic supplement has been a helpful addition to my breastfeeding journey. Although it took about a week of consistent use to see results, I've noticed an increase in my milk supply without any negative effects on my baby's tummy. The herbal tincture taste may not be for everyone, but I find it easy to mix with water and quickly consume. However, it's important to note that those sensitive to fenugreek may not experience the same benefits.
---
WishGarden Happy Ducts Natural Breastfeeding Support Supplement
Blocked Ducts Rescue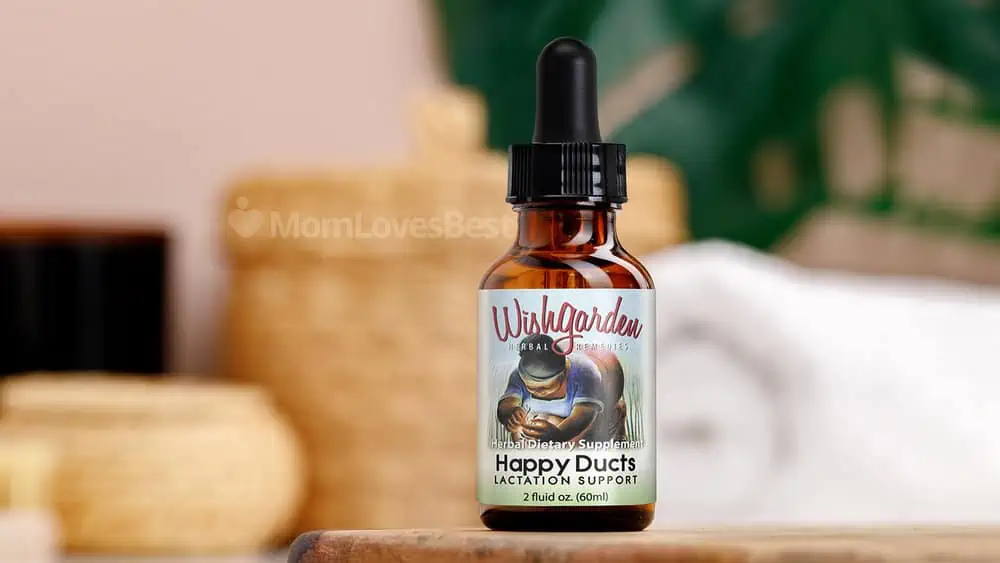 Sometimes you have a lower milk supply because of clogged ducts. This condition can be painful, and it's best to take care of it promptly because clogged ducts can severely impact your supply.
The herbs used in this blend can help unplug those ducts and get the milk flowing again. Plus, the support from the herbs can boost your supply in the process. This doesn't contain any caffeine, so it won't interfere with your sleep or your baby's sleep, which is good for moms who are already feeling sleep deprived.
This formula consists of organic ingredients that were harvested in the wild. Each bottle contains one ounce of liquid. You can take the liquid drops straight up or mixed with another drink.

Pros
It begins working quickly.
Can be used for taking care of ducts once they're clogged or for preventing them.
Caffeine free.
Cons
While this isn't expensive, you have to use two or three droppers full for a dose, so it goes fast.
The drops have a strong floral taste.
Our Ratings
Community Feedback
Bought this product to help me with my recurring issues of clogged ducts and mastitis. This has been a lifesaver for me, as every time I felt the symptoms coming on, I'd take a dose and by the next morning, the pain, inflammation, and redness would be gone. Although this product is amazing, I must caution others to use it wisely, as it may decrease milk supply. It's important to consult a lactation consultant if you find yourself needing to use it frequently.
---
Maxi Health Lactation Nursing Support
Next Level Milk Support
If swallowing capsules doesn't bother you, this product might be right up your alley. Although you'll have to down nine capsules per day, this supplement has a lot going for it. It's a vegetarian formula and is gluten free. If you're health-conscious, you'll appreciate that it doesn't use artificial preservatives, coloring, or flavors.
You don't have to skimp on effective herbs — this formula is crammed with the good stuff. It has alfalfa, anise, barley grass, fennel, fenugreek, marshmallow root, nettle leaf, red raspberry, and spirulina.
We especially love that these have no taste.
Pros
The capsules are easy to swallow.
The combination of herbs may be more helpful than an individual supplement.
No bad aftertaste.
Cons
You need to take them throughout the day, making it easier to miss doses.
Our Ratings
Community Feedback
These supplements truly made a difference in my milk supply, especially after struggling with low supply for all of my babies. I took 3-4 pills a day and experienced a noticeable increase in my milk production. Interestingly, I had previously tried various other nursing supplements without success, so I was pleasantly surprised by the effectiveness of this Maxi Lactation product. The tasteless capsules were easy to swallow and didn't cause any unpleasant burps like some vitamins do. However, I did experience some issues with spotting and breakthrough bleeding, which may have been related to the herbs in the supplement. I had to stop taking them, and my milk supply dropped almost immediately, leading me to supplement with formula.
---
Best Naturals Fenugreek Seed Supplement
Plain and Simple
If you'd prefer to try a single-herb supplement, you may like this one as it only uses fenugreek seed.
This supplement may help boost milk production, and it doesn't contain any undesirable ingredients or possible allergens. Plus, it doesn't have any artificial additives like coloring, sweeteners, preservatives, and flavors.
Fenugreek will also give moms an added boost of vitamin C, vitamin B, and beta-carotene.
Best Naturals is made in the U.S. And if you relish the idea of helping others with your purchases, you'll like that this company donates a percentage of the profits from every bottle sold to help needy children access necessary vitamins.
Pros
It's affordable.
People who can't have lactose, gluten, or artificial sweeteners can take this without problems.
Some moms report that this supplement works quickly.
Cons
You'll have to take four to six capsules a day, spread throughout the day.
It can upset sensitive stomachs.
Our Ratings
Community Feedback
If you're looking for a single-herb supplement, this fenugreek seed option might be a great choice. I found it helped boost my milk production and appreciated that it didn't contain any allergens or artificial additives. Plus, it has some extra vitamins like C, B, and beta-carotene. One downside is that you need to take four to six capsules a day, which can be a bit inconvenient, and it may upset sensitive stomachs. However, it's affordable and works well for people with dietary restrictions like lactose, gluten, or artificial sweeteners.
---
Oregon's Wild Harvest Fenugreek
Wholesome Lactation Supplement
There are only two ingredients in this lactation supplement — organic fenugreek seed and a vegetarian capsule.
If you're on a tight budget and not keen to spend a lot of money on lactation supplements, this low-cost option might appeal to you.
And for new moms who want to take as few herbs as possible, this is an excellent choice. Although it doesn't work for everyone, fenugreek is one of the main lactation herbs that get results for moms. Because it does have such a good reputation, however, it's a good place to start when you're first exploring your lactation issues.

Pros
Easy to swallow capsules.
They're very affordable.
Some moms may like that there are only two simple ingredients.
Cons
You'll have to take three capsules a day.
Some moms complained about gas pains when taking this product.
Our Ratings
Community Feedback
This lactation supplement is a simple and affordable option for new moms, containing only organic fenugreek seed and a vegetarian capsule. I appreciated that it was easy to swallow and budget-friendly. However, it does require taking three capsules a day, which might be a bit inconvenient for some. While I did notice an increase in my milk supply, I also experienced some gas pains, which other moms have mentioned as well.
---
Oat Mama Brewer's Yeast
For the Bakers
Breastfeeding moms who love baking and making their own snacks should check out Oat Mama's brewer's yeast. Brewer's yeast is full of good things your body can use to help increase your milk production, including iron, B vitamins, protein, chromium, and selenium.
You can use brewer's yeast for making lactation cookies, smoothies, granola, or oatmeal. It's been debittered, which helps give it a milder flavor. Plus, the package comes with a lactation chocolate chip cookie recipe on the back.
If you can't tolerate gluten, you should be pleased to hear it doesn't contain any.
Pros
The recipe on the package is tasty.
Not as bitter as some other brewer's yeasts.
Gluten-free.
Cons
This product is geared toward people who make their own snacks – not those who want prepackaged items.
A bag is rather expensive and may not be budget-friendly for all moms.
Our Ratings
Community Feedback
My experience with this product has been a bit of a mixed bag. I initially used it in my overnight oats and wasn't a fan of the earthy flavor, which I felt overpowered the dish. However, when I baked muffins using this ingredient, I noticed a significant increase in my milk supply. Although the flavor can be a bit strong, the benefits it provided for my lactation were undeniable. It's definitely more enjoyable when used in baked goods, so I'd suggest trying that approach if you're considering this product.
---
Majka Nourishing Lactation Support Protein Powder
For the Active Mama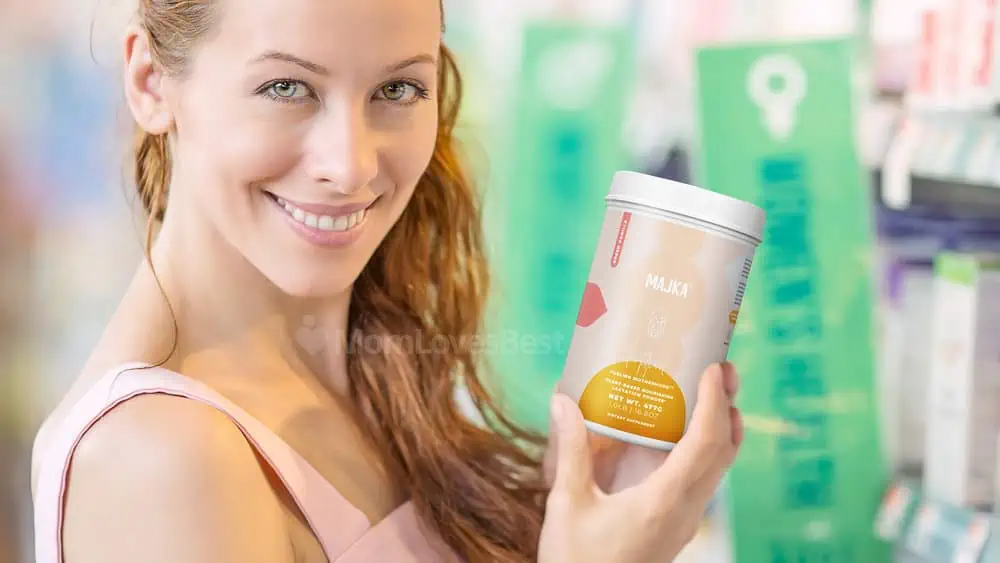 If you're a new mom hoping to boost your breastmilk supply, people may have told you to try lactation powders to enhance what your milk makers are putting out. But often, these powders taste chalky and are expensive to purchase.
If you're going to fork over your hard-earned dollars for a lactation powder, we recommend this one.
Majka is a company created by moms and professional nutritionists. The powder contains minerals, protein, fiber, vitamins, and foods known to increase women's milk supply.
One thing that makes this product different is that it contains six protein sources instead of the typical three that other companies use. All the protein sources used are organic too.
You can add a scoop to a smoothie or drink, or if you don't mind the flavor, you can simply mix it with water.
Pros
Unlike many other lactation powders, there is no chalkiness.
The list of healthy ingredients is impressive and useful whether you're breastfeeding or not.
The protein helps you feel full.
Vegan-friendly.
Cons
It's expensive, but if it works, it may save you the cost of buying formula.
Our Ratings
Community Feedback
My experience with this drink mix has been both positive and eye-opening. After using it for four days alongside GoLacta moringa supplements, I have noticed a significant increase in my milk supply, making it possible to reduce the amount of formula my daughter needs. Although the chocolate flavor isn't my favorite, I find myself starting to enjoy it and even crave it when mixed with almond milk. Not only has this drink helped with my milk supply, but it has also provided me with more energy and miraculously alleviated a persistent headache I've had since giving birth. While the cost may be a bit high, it's worth noting that it replaces my prenatal vitamins and has additional lactation blend, enzymes, and probiotics.
How Do Lactation Supplements Work?
Although there hasn't been much research into how lactation supplements work, many of the ingredients enjoy such popularity because they've been used successfully for centuries to increase milk supply.
How They Work
Most lactation supplements seem to bring up your prolactin levels. Prolactin is a hormone that's necessary for breast milk production
(1)
.
But swallowing a pill isn't the only thing you can do to boost your supply if it's low. You should also be regularly pumping or breastfeeding since draining both of your breasts is one of the best ways to up your milk production. Also, you should make sure to get as much sleep as possible and drink plenty of water.
How to Choose a Lactation Supplement
There are many different options when you're looking for the best lactation supplement, and while finding the right one isn't exactly a silver bullet, it's pretty close.
Here are some tips for helping you decide which one to go with:
Lactation Supplement FAQs
---
Thank You For Your Feedback!
Thank You For Your Feedback!