Want to expand your English language knowledge and the burning question of the moment is "What are prepositions?" We've got you covered.
There are many prepositions in English, about 150 to give you an idea, and the rules to using them can be tricky to learn. You'll have actually used most of these preposition words without realizing what they are and the purpose they serve.
We'll teach you what prepositions are, how to use prepositions in a sentence, and share a complete list of prepositions. Let's get into it!
Key Takeaways
Prepositions are short words connecting nouns, pronouns, or phrases to verbs or adjectives.
They describe location, position, or movement of a person or object.
Types of prepositions include simple, double, compound, participle, and phrasal.
Prepositions help clarify relationships between subjects in a sentence.
---
What Are Prepositions?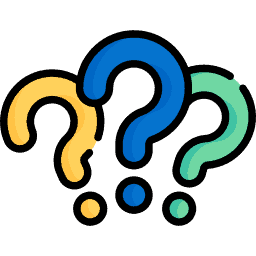 Prepositions are often short words found before or after nouns, pronouns, or noun phrases that connect to verbs or adjectives to construct meaning. They indicate the relationships between the other words in a sentence, and, without them, it would be difficult to communicate.
Preposition words are used to describe the location, position, or movement of a person or object.
For example, "in" indicates a relationship of location, such as "the ball is in the box." The word "on" indicates a relationship of position, such as "the cat is on the mat." And the word "under" indicates a relationship of movement, such as "the dog ran under the table."
There are also different types of prepositions, including simple, double, compound, participle, and phrasal prepositions. Let's go into more detail about some of them.
Simple Prepositions
Simple prepositions are the easiest to understand and the most frequently used. They can join two parts of a sentence or clause, or show the relationship between the nouns/pronouns and the verbs/adjectives. Examples of simple prepositions include of, from, until, behind, along, on, and under.
Double Prepositions
A double preposition is merely combining two simple prepositions. For example, the phrase "to get outof" is a double preposition. Double prepositions are relatively rare in English but occasionally occur in casual speech and writing.
While some grammarians consider double prepositions incorrect, they are generally regarded as acceptable in standard English. In most cases, it is possible to avoid double prepositions by restructuring the sentence. For example, the sentence "I need to get out of this place" can be rewritten as "I need to leave this place."
Compound Prepositions
These prepositions are similar to double prepositions in that they are also two-word phrases. But compound prepositions occur when a non-prepositional word and a simple preposition are joined.
Compound prepositions can often sound wordy or outdated and can almost always be easily simplified. For example, the phrase "For the purpose of constructing a clear sentence" can be simplified to "To construct a clear sentence."
Participle Prepositions
When a word is used as a preposition instead of a verb, they're called participle prepositions. These prepositions can be either present (ending in -ing) or past (ending in -ed or -en). For example, "Assuming the possibility of high temperatures, she applied sunscreen."
Phrasal Prepositions
When two or more words are combined to act as a preposition, it's called a phrasal preposition (not to be confused with a prepositional phrase). For example, "They went along with the idea."
How To Use Prepositions in a Sentence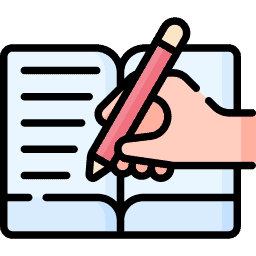 Prepositions are relatively easy to use as sentences often wouldn't make sense without them. However, when you have two subjects in a sentence, the relationship between them must be made clear.
For example, if you had "the man" and "the woman" as the two subjects, the reader needs to know where they are or what they are doing. Many prepositions could fit in with these two subjects.
You could say, "the man was below the woman," "the man was without the woman," or "the man was following the woman." All three of these prepositions have very different meanings and make it clear to the reader what is happening.
You need to choose which one works most effectively and which one best shows the relationship between the subjects. Let's take a look at five examples.
Preposition Sentence Examples:
The cat is under the tree.
The man traveled across the world.
The egg was in the pan.
He left without his bag.
She waited until 7 o'clock.
List of 90 Common English Prepositions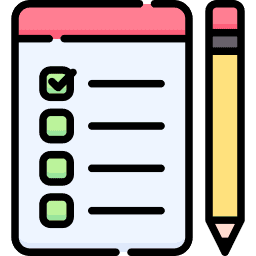 Some prepositions are used more frequently than others. If you're just looking for commonly used English prepositions, this list of 90 simple prepositions has you covered.
| | | |
| --- | --- | --- |
| Aboard | Considering | Pending |
| About | Counting | Per |
| Above | Cum | Plus |
| Across | Despite | Pro |
| After | Down | Re |
| Against | During | Regarding |
| Along | Except | Respecting |
| Alongside | Excluding | Round |
| Amid | Following | Save |
| Among | For | Saving |
| Anti | From | Since |
| Around | Given | Than |
| As | Gone | Through |
| Astride | In | Throughout |
| At | Including | Till |
| Atop | Inside | To |
| Bar | Into | Touching |
| Barring | Less | Toward |
| Before | Like | Under |
| Behind | Minus | Underneath |
| Below | Near | Unlike |
| Beneath | Of | Until |
| Beside | Off | Up |
| Besides | On | Upon |
| Between | Onto | Versus |
| Beyond | Opposite | Via |
| But | Out | With |
| By | Outside | Within |
| Circa | Over | Without |
| Concerning | Past | Worth |
Complete List of Prepositions in Alphabetical Order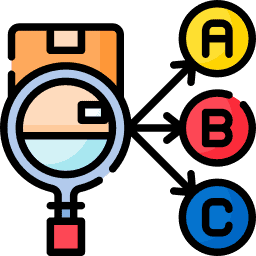 Do you know your English prepositions? If not, we're here to help! Here is a full list of 143 English prepositions in alphabetical order.
So whether you're looking to learn more about English grammar or just brush up on your skills, all you need to do is read on. Plus, we've included an example sentence for each proposition so that you can see how they're used in context.
FAQS about Prepositions
---
Conclusion
Preposition words are important and help us show relationships between things. They can be tricky to learn, but with a little practice, you will be able to use them correctly every time. Here we've given you a list of prepositions and some examples of how they are used. We hope you found it helpful!
Thank You For Your Feedback!
Thank You For Your Feedback!