Leaking under your shirts can be mortifying for first-time moms. It would be doubly annoying to find a wet stain even while you're wearing a nursing pad. Sadly, not all pads are made equal.
We've done the hard work of researching several options so you only have to choose from the top options. The nursing pads on our list are highly absorbent and non-irritating while being so lightweight, you'll forget you're wearing them.
Whether you're a new mom or this is your fourth baby, these best nursing pads will save you a lot of milk stained work shirts and laundry time.
Image
Model
Product Comparison Table
Features
Best Reusable Pads
Bamboobies Super-Soft
Absorbs plenty without feeling damp
Fits well, little shifting needed
Invisible through tighter shirts
Best Disposable Pads
Lansinoh Stay Dry
Not bulky, smooth under clothes
Soft on sore nipples
Individually wrapped - easy to pack
Best Organic Pads
EcoNursing Pads
Can be used right away, saves time
Big enough to fit larger-sized breasts
No bunching with repeated washing - lasts longer
Best Bamboo Pads
Enovoe Organic Pads
Durable, hold up well after many washes
Don't feel lumpy when worn
Gentle on sensitive skin
Best for Traveling
Kindred Bravely Washable
Washable and reusable, saves money
Ultimate comfort and protection
Includes waterproof carrying bag, travels well
Best for Baby Showers
M&Y Organic Bamboo
A complete kit
Super soft, organic bamboo material
100% leak-proof outer lining
Best for Heavy Leaking
Medela Disposables
Less expensive
Holds a lot of milk
Contoured fit
Review Methodology: At Mom Loves Best, we understand the importance of finding the best nursing pads for new mothers. Our thorough research and hands-on experience allow us to provide an unbiased evaluation of various nursing pad products. We analyze each product using a set of essential criteria, such as absorbency, comfort, and fit. Our team of professionals compares and ranks nursing pads based on their performance data and design choices that affect users. We identify key decision-making factors, such as material, size, and reusability, and provide first-hand evidence to support our recommendations. Trust our assessment and expertise to help you choose the nursing pad that meets your needs and stands out from its competitors.
---
---
The Best Nursing Pads of 2023
Here are the top nursing pads on the market.
Bamboobies Super-soft Washable Nursing Pads
Best Reusable Nursing Pads
This pack includes three pairs of regular pads and three pairs of overnight pads in a variety of soft pastel colors. They can be hand-washed, but it's recommended that they are laundered in a washing machine and dried in a dryer.
Soft to the touch, these pads seem to get even softer with repeated washings. Moms who worry about reusable pads being visible through shirts don't need to fret – these don't show through nearly as much as some of the other reusable brands do.
These are a dream, so soft and work so well. these should definitely go on the baby registry!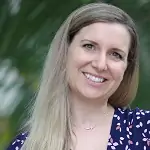 Editor's Note:
Katelyn Holt RN, BSN, BC
Pros
Not bulky, but absorb well.
These stay put in your bra with little shifting.
Not visible through tighter shirts.
Cons
More expensive than other brands.
Don't fit as well for big-breasted women.
Our Ratings
Community Feedback
My experience with these reusable nursing pads has been mostly positive due to their absorbency and softness. They're easy to wash and comfortable to wear, making them a better option than disposable pads. However, the adhesive strips could be improved, as they tend to shift during sleep and may require adjusting to catch milk properly. Additionally, the pads can feel slightly bulky in certain bras, and their fibers can feel a bit irritating on sensitive nipples.
---
Lansinoh Stay Dry Disposable Nursing Pads
Best Disposable Nursing Pads
These nursing pads are absorbent enough to be used both during the day and at night. They have a quilted honeycomb lining which helps draw the moisture away from the skin, leading to drier nipples and a happy mom.
They have a breathable waterproof lining that helps prevent leaks. Moms like that even though these pads are thin, they absorb a lot of milk. They're specially designed with a contour to mould to breasts better, and they use adhesive tape to keep the pads from shifting inside the bra.
These are great for the start of breastfeeding because they are super absorbent and I found them helpful overnight in those early months. But they aren't soft, they're functional.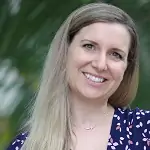 Editor's Note:
Katelyn Holt RN, BSN, BC
Pros
Smooth shape under clothes.
Soft on sore nipples.
Individually wrapped so you can safely pack them in your purse.
Cons
The material for the pads isn't recyclable.
Women with sensitive skin may find these pads slightly itchy.
Our Ratings
Community Feedback
Best nursing pads I've ever used in my 5 years of breastfeeding experience! These disposable pads are way better than reusable ones, keeping me dry and comfortable throughout the day. I never have to worry about awkward milk leaks anymore, thanks to their impressive absorbency. They're super soft, stay in place, and can be worn for hours without needing a change. Trust me, these nursing pads are top-notch quality, and you won't be disappointed!
---
EcoNursing Washable Organic Nursing Pads
Best Organic Nursing Pads
Eco Nursing Pads are made of organic bamboo, and this set includes two different types of pads – thicker round pads for heavier leaks that can occur at night and heart-shaped thinner pads for lighter times. This 5-pair set comes with three heavier pairs and two heart-shaped ones.
These pads are hypoallergenic, come with a storage bag, and use a leak-proof backing to help cut down on embarrassment for nursing mothers. The multi-pack comes in four colors and the pads are machine washable and dryer friendly. This set doesn't include a laundry bag.
Pros
Can be used right out of the pack instead of having to wash them first.
Big enough for women with fuller-sized breasts.
No bunching with repeated washing.
Cons
Slightly visible under clothing.
Not as absorbent as other brands.
Our Ratings
Community Feedback
I'm thrilled with these nursing pads as they have proven to be absorbent, comfortable, and eco-friendly. As a mom who has used these pads through multiple babies, they have remained in excellent condition and prevented any leaks or discomfort. The soft bamboo material is gentle on my skin and the size provides full coverage without slipping out of place. While some may find the pads slightly large, I appreciate the extra coverage and the variety of practical colors they come in.
---
Enovoe Organic Bamboo Breastfeeding Pads
Best Hypoallergenic Nursing Pads
Enovoe's nursing pads are made of ultra-soft bamboo. They come in a pack of 12 pairs, are machine washable, and include a handy laundry bag, which will be easy to spot when you are sifting through all the clothes in your machine.
They're made to withstand multiple rounds through the dryer as well, so you won't have to wait for them to air dry. They come in a variety of pastel colors including yellow, white, cream, pink and gray.
Made of organic materials, these pads are hypoallergenic, and include a layer that helps prevent the worst leaks. The bamboo material feels breathable and light against the skin.
Pros
They hold up well after many machine washes.
They don't feel lumpy when you're wearing them.
Gentle on sensitive skin.
Cons
Not as soft for the first wearing, but they get softer with repeated washings.
Our Ratings
Community Feedback
My experience with these nursing pads has been fantastic, especially during my baby's early days when I went through a lot of them. The reusable and absorbent nature of these pads has helped me save money and reduce laundry loads. I also appreciate the comfort they provide and the fact that they don't stick to my nipples like disposable pads would. The included washing bag is a thoughtful addition, making the cleaning process much more convenient.
---
Kindred Bravely Washable Organic Nursing Pads
Best Nursing Pads for Traveling
No matter where you go, be prepared for feedings with this collection of reusable nursing pads.
With three different layers, you'll experience ultimate comfort and protection. The waterproof PUL layer keeps your bra dry and prevents leaks, the ultra-absorbent microfiber layer wicks moisture away, and the soft organic bamboo layer stays directly against your skin for plush comfort.
Each nursing pad is washable and reusable. This multipack includes four pairs or eight pads total. Put them all in the included waterproof carry bag, which features an adorable design and fits easily in a diaper bag or purse. You'll be able to take pads with you and change them out without fear.
Plus, because of their contoured shape, they won't look bulky and will feel great. If you're planning on a long road trip or flight, you can wear them comfortably without worrying about leaks or shifting.
Pros
Washable and reusable — eco-friendly.
Three layers provide ultimate comfort and protection.
Includes a cute and waterproof carrying bag.
Cons
The PUL layer may make a crinkling sound if something is pressed against your chest, making some women feel self-conscious.
Our Ratings
Community Feedback
After using these reusable nursing pads, I found them to be eco-friendly and convenient. The three-layer design provided me with ultimate comfort and protection against leaks. Included with the pads is an adorable waterproof carrying bag that easily fits in a diaper bag or purse. The only downside was the PUL layer occasionally making a crinkling sound when pressed, which might cause some self-consciousness for women.
---
M&Y Organic Bamboo Nursing Pads
Best Nursing Pads for Baby Showers
Do you know a soon-to-be mom who could use a little help as she starts breastfeeding? This kit has everything she'll need and then some. It makes a great gift for baby showers or just as a gift to a mom in need.
Each kit comes with seven packs of organic bamboo nursing pads. They're washable, reusable, and waterproof. With a contoured fit and super soft material, moms can wear them even when their nipples are sore and sensitive.
Best of all, the outer layer is 100 percent leak-proof so moms breastfeeding for the first time can prevent embarrassing leaks through their bras and clothing.
However, you get more than nursing pads in this pack. You also get a beautiful organza bag (helpful to keep pads together in your underwear drawer), a laundry bag so nothing gets lost in the wash, and a breastfeeding e-book full of invaluable information on breastfeeding.
Get this pack as a gift and make a mom's baby shower!
Pros
The complete kit comes with nursing pads, two separate bags, and an e-book.
Organic bamboo material is absorbent and comfortable.
100 percent leak-proof outer lining.
Cons
The nursing pads may be visible through a bra and shirt, depending on the thickness.
Our Ratings
Community Feedback
I've been using these breast pads for a while now, and they have truly been a game changer for me as a nursing mom. The absorbency is impressive, and they're so soft and comfortable to wear. I appreciate that they're reusable, which is not only cost-effective but also environmentally friendly. Washing them is a breeze, as they come with a handy mesh bag. The only minor issue I've encountered is that they can be a bit bulky under clothing, but this has not deterred me from using and loving these pads.
---
Medela Disposable Nursing Bra Pads
Best Nursing Pads for Heavy Leaking
This brand uses double adhesive tape to make sure you aren't playing a game of "find the nursing pad" every time you reach into your bra. Women who've had problems with shifting nursing pads in the past may appreciate how well these stay in place.
Individually wrapped to keep them clean in your purse, these pads are made from cotton, nylon and a polymer that is great at absorption. The absorbent material helps maintain dryness, keeping moms comfortable and confident they won't be springing a leak in public.
Pros
This brand is less expensive than some other disposable pads.
These hold a lot of milk for their size.
Contoured fit for women with bigger breasts.
Cons
Slightly visible through clothes because of the crease in the pad.
The individual packets are hard to open because the perforations don't allow for easy tearing.
Our Ratings
Community Feedback
I've been using these nursing pads for a while now and they've been a great help in keeping me dry and confident throughout the day and night. The absorbency is impressive, allowing me to wear them for extended periods without needing to constantly change them out. I appreciate the larger size, as they fit well inside my bra without requiring much use of the adhesive, which can sometimes be a bit too sticky for my liking. While they may occasionally shift when nursing, it's not a significant issue and doesn't detract from the overall effectiveness of the pads. However, it's worth noting that some users have experienced itchiness or mild skin reactions, so it's essential to pay attention to your skin's response when using them.
---
Honorable Mention: Silicone LilyPadz – These nursing pads can work very well when your baby starts sleeping longer overnight, and are also good for certain clothes where you don't want the pads (or nipples) to show. They're not easy to pull on and off for frequent nursing, and a little hard to keep clean, but they are a really nice option to have.
Disposable vs Washable Nursing Pads
Here are some things you'll want to consider when you are choosing between disposable versus washable pads:
Disposable Nursing Pads
Disposable nursing pads offer the ultimate in leak protection. Although the fabric isn't always as soft as some of the reusable nursing pads, they aren't nearly as thick, which some women may find makes them more comfortable to wear.
Even if moms choose to use reusable pads when they're at home, I'd recommend having a box of disposables on hand in case you find you can't do laundry quick enough to keep your reusables in stock.
They are also handy for weekend getaways where it's more difficult to rely on your reusables alone.
Disposable pads usually have a plastic lining on the outside, which is the part that touches your bra. That plastic lining helps prevent leaks, even if the pad is full of milk.
If you're worried about your footprint on the environment, you'll likely want to choose washable pads.
You might go through as many as two or three 60-count boxes a month.
This is the more expensive route to take since you can't reuse disposable pads.
If you have a whole day planned away from the house, you'll likely want to use disposables. You don't want to be stuck far from home and find you've already leaked through your washables. Plus you won't have to pack a plastic bag to store your wet washables in – you can just take the disposables out, throw them away and put a new pair in.
Leaks do happen, but most women's breasts don't leak very much especially after the milk regulates for what your baby needs.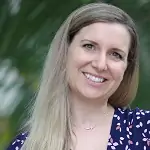 Editor's Note:
Katelyn Holt RN, BSN, BC
Washable Nursing Pads
To save on costs and be a friend to the environment, many women choose reusable nursing pads.
Made of fabric or sometimes silicone, they are made to be washed and reused.
These are more environmentally friendly. They don't seem to prevent as many leaks as disposables unless you replace them frequently.
If you plan to use washables, you'll need several pairs, so you aren't doing laundry every day.
You'll pay more for washables initially, but over time they'll be the cheaper option since you won't have to buy any more after the first investment.
Washable pads are usually a little bulkier and thicker than disposables. This normally isn't a problem, but when you wear shirts that are made of thinner material, you can sometimes see the outline of the pads through your shirt.
How to Choose Nursing Pads
When it comes to nursing pads, there's one big decision you'll have to make before deciding which kind you want – whether you want disposables or washable pads. You might choose to use a mixture of both.
Here are some things to consider to help make that decision.
---
Tips for Using Nursing Pads
Here are some tips for how to use using pads.
Make sure your nipple is clean and dry.
Add a thin dab of nipple cream, if you're using it.
If it's disposable, peel off the backing and position it against your breast so that your nipple is dead center.
Now bring your bra close to your breast and press your pad-covered breast into the bra cup. This may take some practice to get the positioning right!
If it's reusable, place it in the cup of the bra first and then position it comfortably. A thicker, padded bra might help conceal the bulk of a reusable.
You'll know it's time to remove a pad when it's no longer keeping you dry. Remember, moisture against your breast can increase your chances for infections like thrush, so once a pad is no longer absorbent, get rid of it.
For a disposable, carefully peel the pad off, fold it up, and throw it away with your normal household waste. For a reusable, place the wet pad in a small Ziploc bag to be laundered ASAP, according to the manufacturer's instructions. Again, make sure your nipple is clean and dry before putting on a new pad.
If you do happen to get thrush, you'll want to switch to disposables or find a thorough way to disinfect your reusables, so you don't spread the infection. When laundering, it's advisable to skip the softener or anti-static sheets and go for a sensitive detergent if possible.
Lastly, if your nursing pad gets stuck when you try to remove it, don't pull. Being too rough with a sensitive nipple can cause cracking or rawness. Instead, a little warm water should dissolve any crustiness and release your nipple.
Nursing Pad FAQs
---
Thank You For Your Feedback!
Thank You For Your Feedback!