A baby shower is a significant experience for parents-to-be. It usually precedes the birth (though some like to throw it after baby is born), so friends and family can celebrate the impending arrival and shower the parents with gifts.
Whether you're planning your own baby shower or you're planning one for your friend or sibling, a theme can be an important element of the party. Choosing a theme can make deciding on decorations, food, activities, and an outfit easier.
We have put together a list of 55 baby shower themes. This includes ideas for boys, girls, twins, and more. If you want to organize an Instagram-worthy baby shower, you've come to the right place for inspiration.
Key Takeaways
Choose a theme that reflects the parents' interests or the baby's nursery colors.
Consider whether you know the baby's gender or want to keep it gender-neutral.
Think about the age range of guests and make it family-friendly if needed.
Get creative with decorations, food, and activities to make the baby shower unique and memorable.
---
Baby Shower Themes for Boys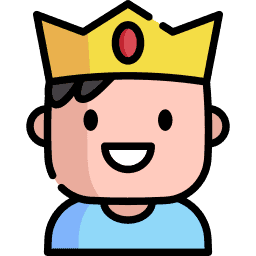 Let's start with our top 10 ideas for celebrating a baby boy.
1.

Elephant Stomp

An elephant theme, tied together with blue and gray shades, is a super cute way to decorate. Elephants are popular with little boys right now, so you can find many elephant-themed clothes, toys, and balloons to decorate the venue.
2.

Sweet as Can Bee

This adorable theme can commemorate the upcoming sweet newborn you're about to hold in your arms. From bee decorations to a buzzing yellow cake, this can be tied together with a gorgeous yellow outfit.
3.

On Cloud 9

Celebrate the expecting parent's blissful baby bubble with this Cloud 9 theme. Decorate with white balloons, fluffy table runners, and teddy bears. For food, serve delicious macaroons, yummy sandwiches, and jello cloud parfait.
4.

The Adventure Awaits

Parents of little boys are in for an adventure! Trust us; we have one of our own. This theme is perfect for soon-to-be-boy-parents. Decorate with nature-colored balloons, leaf decor, a little teepee, and some tasty snacks that are easy to enjoy outdoors.
5.

We Can Bear-ly Wait

This cutesy teddy bear theme is so picturesque. Whether you're putting it together yourself or surprising your friend with a baby shower, guests will absolutely delight in the cuteness! With lots of teddy bear decorations and beautiful balloons, this will create a memorable baby shower.
6.

Baby in Blue

You don't need a complicated or super original idea to create a stunning baby shower. A simple blue theme is a classic idea for a baby boy on the way. All you need are blue balloons, garlands, and flowers to spruce up the venue.
7.

Peter Rabbit

This classic storybook character makes for a lovely shower theme. You can find Peter Rabbit tableware, napkins, and stuffed animals to decorate the venue. Guests will love the fruit and vegetable platters, alongside sandwiches and cake.
8.

BBQ Shower

Celebrate one last epic barbecue before baby's arrival. Guests can enjoy burgers, hot dogs, and beer. Keep everyone entertained with backyard games.
9.

Under Construction

This is an excellent theme if one of the parents works in the construction industry. This hilarious arrangement reminds guests that the baby is still under construction but will be here soon! You can set up caution tape, black, yellow, and orange balloons, and serve the grub in dump truck toys — which can later serve as a gift to the baby boy!
10.

Nautical Shower

Send guests on a nautical adventure when they arrive. They can enjoy crab-wiches, ocean water mocktails, and writing a message in the bottle to the future crew member.
Baby Shower Themes for Girls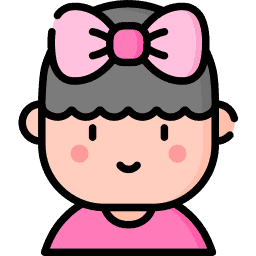 Expecting a little girl? Here are 10 creative ideas to celebrate the pregnancy and upcoming birth.
11.

Paris Baby

Whether the couple has lived in Paris before or plans to go with baby, this quaint and adventurous theme is one to consider. Serve a French pâtisserie buffet to guests alongside tasty sandwiches and a glass of bubbly (not for the mother-to-be, of course).
12.

Baby in Bloom

Expecting a bundle of joy this spring? Decorating with fresh flowers makes for an absolutely gorgeous baby shower. Totally Insta-worthy! Guests can take home some flowers, or you can press them and keep them forever.
13.

Little Princess

Celebrate your little princess's arrival with a royal gathering. With a castle backdrop, pretty balloons, and lots of imperial treats, this theme definitely marks the special occasion.
14.

Garden Party

A garden party is a sweet idea if you're expecting in the summer months. With bright colors and fresh flowers, mocktails and tasty refreshments, hanging out in the sunshine during your final stretch of pregnancy will be lovely.
15.

Little Lamb

Your little lamb is nearly here! If the parents-to-be are animal fans, this is an adorable theme. Decorate with white balloons, lamb and sheep toys, and white goodies such as a cake, popcorn, and meringues.
16.

Boho Party

A boho party will fit right in with free-spirited parents. If possible, host outside so guests can roam barefoot. Decorate with neutral colors and play quirky party games to entertain guests.
17.

Tropical Showers

The future is bright, so the shower should be, too! A tropical theme is fun — you can decorate with greens and pinks, serve fruity mocktails, and eat lots of sweet treats between silly party games.
18.

Pretty in Pink

A little darling is on the way — and nothing is more feminine than an explosion of pink decor. Guests can all wear pink, too, which will look gorgeous in a group photograph. You can serve pink snacks, cakes, and drinks to the guests.
19.

Mad Hatter Tea Party

If the mama-to-be is a book nerd, celebrate in her element with a literary-inspired baby shower. A mad hatter tea party is special, and there are many incredible ways to pay attention to the finer details. You can serve drink-me beverages, include a range of flavored teas, and enjoy the sunshine in the garden as you nibble away at tasty foods.
20.

Ladybug Party

A ladybug is on the way! With red, black, and ladybug-themed decor, this party will be a hit! This is especially appropriate if the parents-to-be love little creatures and plan to spend lots of time outdoors with their new arrival.
Baby Shower Ideas for Twins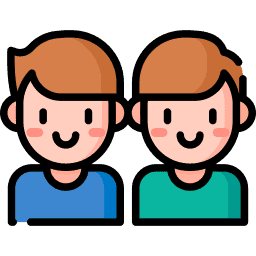 Although there is double to prepare for when expecting twins, you can't skip a baby shower! This is your chance to spend time with close friends and family, as well as receive those much-needed gifts for the years ahead. Here are 10 elegant and creative themes for celebrating your twins.
21.

Twin-kle, Twin-kle, Little Star

This play on words will humor and delight guests. Plus, you can decorate an absolutely gorgeous party with soft silver accents, a white cake, and moon and star motifs. We also love that this theme works all year round — whether you're expecting a September or February baby, give it a go!
22.

Thing 1 and Thing 2

Take a leaf from Dr. Suess's book with this silly party theme. You'll need to have some humor with raising twins, so why not start now? Celebrate double trouble with fun games, red and blue decor, and of course, cake!
23.

Two Peas in a Pod

Celebrate your peas in a literal pod with this cutesy baby shower idea. Green decor and some DIY pea wall hangings are darling. Green smoothies, mocktails, and a green cake will complete the look.
24.

Monkey See, Monkey Do

You're about to experience the wild wonderfulness of twins — how they love, copy, and encourage each other. A monkey theme is perfect for parents expecting twins. Garnish the venue with brown and yellow balloons and garlands, decorate monkey cupcakes, and play silly games with the guests.
25.

Oh, Babies!

"Oh, baby!" is a popular and simple shower theme for parents expecting one baby. Put a twist on it with an "Oh, Babies" banner if you're expecting twins. This is hilarious if you're just now announcing that you're expecting twins! That will take guests completely by surprise.
26.

Little Cuties

Little cuties are on the way. You can have lots of fun decorating for this creative theme. Turn it into a summertime brunch with pancakes, homemade marmalade, and freshly squeezed orange juice. It's easy to decorate, too — simply hang white, orange, and green balloons, garlands, and florals.
27.

Tea for Two

An afternoon tea baby shower is a relaxing yet elegant way to celebrate the mother-to-be and her baby twins. Lay out tiered stands with sandwiches, savory treats, and cakes for guests to delight in, accompanied by a tea of their choice. You can stay sitting around the table to play a few games and quizzes themed around the upcoming arrivals.
28.

Mario and Luigi

This is an exciting theme if you know you're having two boys! If you're a big fan of Mario, you'll love organizing and reveling in this theme. You can decorate with store-bought Mario decor or spend time making your own. Your kids will love looking back at the photos.
29.

Double Trouble

Here comes trouble… times two! You can easily celebrate your upcoming arrivals with cute double trouble decor and cake toppers. Add some silly and outrageously hilarious games, and you'll have a fantastic celebration!
30.

Double the Love

If you don't want to poke fun at the upcoming madness and instead want to celebrate the miracle of twins, guests will adore this special shower theme. Hang up double-the-love banners, have two of everything (yes, two cakes), and take gorgeous photos to remember the day forever.
Unisex Baby Shower Themes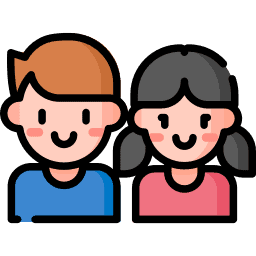 Whether you don't yet know the sex of the baby, or you don't want to enforce typical themes to a boy or girl who've yet to make their mark, we have 10 lovely unisex theme ideas.
31.

Neutral Colors

This trending theme is great if you want a unisex shower theme. It's elegant for boys, girls, twins, triplets, and more! Simply decorate the space with neutral colors, wear a cream or beige outfit, and don't worry too much about specific colors. Enjoy nice food, fun games, and hanging out with your nearest and dearest.
32.

Keeping It Rustic

If you love shabby chic decor, this theme will hit the spot! Simple decor, a wooden backdrop, and leafy greens are great for decorating the space. You can hand-make a lot of your decorations for that authentic rustic feel.
33.

Hello World

Soon you'll be saying hello to your baby, and they'll be saying hello to the world! With gorgeous white, green, and yellow decor, this baby shower idea is fantastic for your new arrival. To tie the theme together, you can find "hello, world" cake toppers, banners, and garlands.
34.

Peach and Turquoise

You can make any color combination work for a unisex baby shower, but if you're stumped for ideas, we recommend peach and turquoise. If you're keeping the gender a surprise, this incorporates both feminine and masculine colors with a twist! Plus, the shades complement each other well to create a stunning backdrop for your party.
35.

Little Duckling

Make a splash with this adorable duckling theme. Your little one might come to love little ducks, rubber ducks, and stuffed animal ducks, making this a lovely theme to look back on one day. From duck-shaped cookies to blue and yellow decor, this theme is absolutely stunning.
36.

Safari Shower

Invite your friends and family to the jungle to celebrate your soon-to-be bundle of joy! With lush greenery and golden accents, a beautiful balloon arch, and party games, guests won't forget this vibrant event.
37.

Rainbow Baby

While you can use this theme no matter your conception journey, this one is special for parents expecting their rainbow baby. Decorate with multi-colored balloons and banners, make a rainbow-filled cake, and hopefully, the sun will shine over your magical day.
38.

A New Chapter Begins

You're going to spend the next few years reading books to your little one. If you're already a bookworm, what better idea for a baby shower than a story theme? You can make book-themed cookies, hang up a bookish banner, and ask guests to gift their favorite childhood story to your soon-to-be.
39.

Minimalist Shower

If too many decorations overwhelm you, keep it minimal. With a few simple white motifs, like a balloon and a decorated chair, you can have the low-key baby shower that you've been dreaming of.
40.

Woodland Magic

If you love woodsy decor and spending time in the forest, choose a theme that reflects your personality. From tree trunk decor to brown and white desserts, pine cone decor, and hand-picked flowers, this is a gorgeous way to celebrate the little one on the way.
Virtual Baby Shower Themes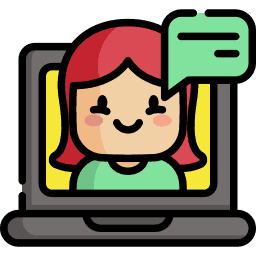 If you can't get everyone together in person, you don't need to skip this momentous event. Even if you're hosting on Zoom, you can still choose a fun theme. Here are five ideas for making the virtual event one to remember!
Top Tip
Record the Zoom call to keep it as a special memory. You can watch it back with your son or daughter in a few years.
41.

Mocktail Party

Create a virtual mocktail party! Privately send everybody a different random mocktail recipe, and they have to make it on the call. It will be so fun watching everybody experiment with a new drink.

Once everyone has made their separate recipes, guests have to describe their drink to each other. You can play other games, too, to fill the time! But this theme will be fun — and quite classy!
42.

Dress Up Fancy

Just because you're on a video call doesn't mean you need to laze around in sweats and a hoodie. Ask everyone to dress up in a fancy outfit to mark the occasion. It's extra special if you choose your favorite color scheme, which will also look lovely in the screenshot images you snap!
43.

Groovy Baby

If you love retro music, decorations, and the like, you can do a groovy shower theme virtually! Send a few decorations to each guest to hang in the background of their video. The mom-to-be can wear a groovy mama sash, and guests can take turns singing a karaoke version of their favorite 70s bop!
44.

Hatching Soon

There are so many dinosaur-themed decorations available! Guests can choose a few beforehand, have them shipped to their homes and hang them up in the background of their video. This cute idea will look great on camera!
45.

Winnie the Pooh

Winnie the Pooh is a classic children's character! While we're sure you wished the event was in-person, this theme can make it memorable, even online. Ask each guest to wear blue and yellow, hang up Winnie the Pooh decorations in the background, and ship a few goodies to each guest's home.
Trending Baby Shower Themes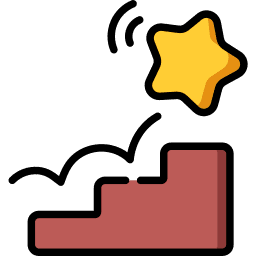 What's popular right now? You might want to go with a trending idea as it will be current, cool, and easy to shop for decorations! Here are five trending baby shower ideas.
46.

Hello, Baby

A popular but simple trending theme is the 'Hello, Baby' idea. It's low-key, easy to prepare, and you can find lots of decor to complement it. You'll find napkins, plates, and cups that boast this phrase.
47.

Beige Baby

Beige decor is really popular right now for little kids. It creates a cohesive aesthetic, and the soft and calming colors are great for soothing a screaming baby! Why not make this your shower theme? You can find neutral decor and lots of beige food ideas, and you don't need to decorate the cake with crazy colors!
48.

Botanical Baby

Beautiful botanicals, greenery, and florals are so in right now. Plus, you can keep much of the decor and add it to your baby's nursery or scrapbook for the memories!
49.

Little Snowflake

This popular winter idea is so popular for babies who will arrive in the colder months! Decorate with snowflake banners, blue and white balloons, and of course, wintery foods like powdered donuts and hot chocolate.
50.

Balloon Arch

Many parents don't necessarily choose a theme, but they do decorate with balloon arches. This is all the rage right now! So if you want to follow the current trends, you can't skip this detail.

It's great because you can make a balloon arch in any color — or combination of colors. And it really does have a youthful, exciting vibe, which is perfect for celebrating the next chapter of your life.
Unique Baby Shower Themes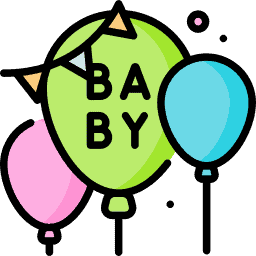 Now that we've walked you through some popular ideas, here are five themes for those who want to do something a little uncommon.
51.

Girly Movie Night

No boys allowed! If you want to keep the baby shower small with just close gal pals, this idea will be cozy and intimate. Set up a projector, buy your favorite snacks, and enjoy a late night that doesn't involve changing diapers or rocking a baby to sleep.
52.

Spa Day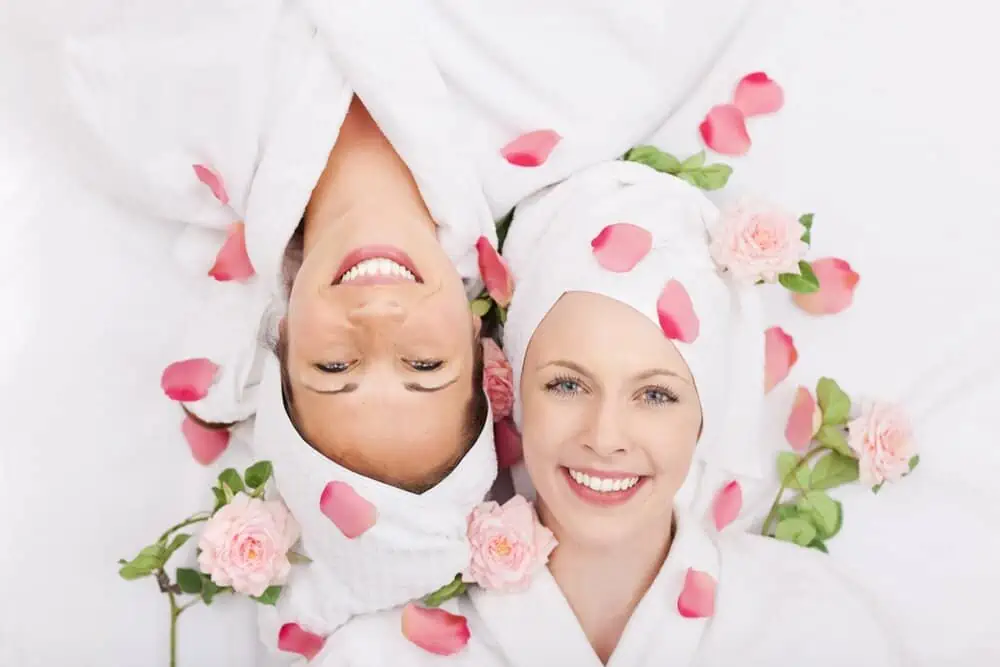 A traditional shower isn't everyone's cup of tea. So why not take your pregnant friend out for a spa day? She can have a massage, get her nails done, and relax poolside.
53.

Western Baby Shower

Yee-haw! If you live down south or just love the county vibes, a Western baby shower is a quirky idea! Decorate with wooden accents, a brown and beige balloon arch, and horse details.
54.

Brunch Party

Instead of theming the party around a certain color or motif, theme it around food. And what better way to celebrate in style than a lady's brunch? From donuts and croissants to a delicious fruit platter, guests enjoy relaxing, eating, and playing games.
55.

Picnic Time

If the weather is nice, a picnic baby shower is easy to prepare and can be oh, so aesthetic. Just remember that the mother-to-be will probably have a hard time sitting on the ground, so make sure she has her own comfy chair!
How To Choose a Baby Shower Theme
With so many options, it can be hard to decide. We recommend going with your gut. Which theme sticks out and represents who you'll be as a family?
You should also consider what you're having: is it a boy, a girl, twins, or are you keeping the sex of the baby a surprise? We have plenty of unisex ideas for those who don't know the gender yet or want to keep things gender-neutral.
You should also consider making it a family-friendly theme if you're having young and old guests in attendance.
To conclude, choose a theme you love, or if you're planning it on behalf of the expecting parents, choose something they'll appreciate. If you aren't sure, keep it simple and choose a few of their favorite colors — or the colors they've chosen for the nursery! It doesn't have to be super complicated or grandiose.
FAQs
Thank You For Your Feedback!
Thank You For Your Feedback!