Is your child wired for all things robotic? And do they have a good sense of humor? These 75 robot jokes might be right up their street!
I've put together the ultimate list of funny robot jokes for kids, one-liner sayings, and knock-knock jokes. The list even includes some jokes about artificial intelligence and chatbots, which seem to be quickly taking over the world!
If you've been programmed into the mood for some laughs, then keep reading for some rib-tickling robot jokes.
---
Funny Robot Jokes for Kids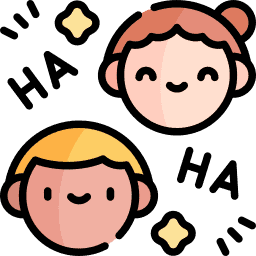 Gear up for some mechanic mayhem with these 20 robot puns. These are perfect for kids who want to share some laughs with their siblings, parents, or friends.
What name should you never call a robot?
Rusty.
What's a robot's favorite food?
Microchips.
What do dog robots do?
They byte.
What do you call a robotic horse?
A woahhhh-bot.
How do you robots pay for things?
With cache.
What do you call a robot in a boat?
A row-bot.
What did the man say to his dead robot?
"Rust in peace."
Why was the robot angry?
Everyone kept pushing his buttons!
What sound does a robot sheep make?
Be-e-e-e-p. Be-e-e-e-p.
What is a robot's favorite dance?
The Roomba.
What do robots say to their crush?
"I like you a bot."
Why did the robot chicken cross the road?
He was programmed to.
What is considered cyborg food?
A burger and computer chips!
Where do kid robots love to go?
The big tent at the circuits.
What's a robot's favorite music genre?
Heavy metal.
How do robots eat pizza?
One byte at a time.
What did the robot ask her husband when she tried on new jeans?
"Does my bot look big in this?"
What android team won at the Olympic water sports?
The Rowbots.
How do you know when you're in love with a robot?
You feel a little spark.
What do you call a sad robot?
A woebot.
One-Liner Jokes About Robots
These hilarious one-liners are short and witty but awesome for breaking the ice. Whether you're at a robotics class or a nerdy convention, your fellow bot fans will love this humor!
Did you hear about the robot who failed his exam? He was a bit rusty.
Did you hear about the writing robot who combined all the books in the world into one big novel? It's a long story.
I went to a robot convention. It was very aluminum-ating!
If a Norwegian robot analyzed a bird, then it… scandinavian.
A robot didn't want his picture taken. When asked why, he replied, "I'm a photo-resistor!"
I just bought a Dalek egg timer. After a few minutes, it says, "eggs terminate"!
The robot vacuum cleaned the house roomba by roomba.
Did you hear about the baby robot's first word? "Data!"
I was bored, so I made a robot that distributes herbs. It helps pass the thyme.
Do female robots have a… computerus?
A robot gets arrested. He's charged with battery.
Be careful of robots! They byte!
I dated a robot for a while, but we broke up. He was too high maintenance.
You know what's ironic? A computer asking me if I'm a robot.
A robot musician's collection of instruments will never be complete. They can never get any organs.
Robot Knock-Knock Jokes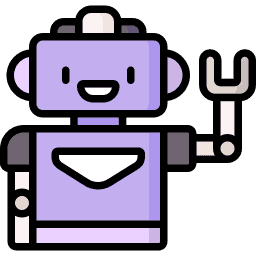 It probably won't be long before robots are knocking on our doors, delivering our mail and dinner orders! To add humor to this daunting thought, here are 12 knock-knock funnies.
Knock, knock.
Who's there?
Art.
Art who?
R2-D2.
Knock, knock.
Who's there?
Rob.
Rob who?
Robot!
Knock, knock.
Who's there?
Anne.
Anne who?
Anne Droid.
Knock, knock.
Who's there?
Cy.
Cy who?
Cyborg.
Knock, knock.
Who's there?
Bb-8.
Bb-8 who?
Bb-8 nobody, I hope!
Knock, knock.
Who's there?
10.
10 who?
1010101110000110101000101000001.
Knock, knock.
Who's there?
Don.
Don who?
Don't push my robot buttons!
Knock, knock.
Who's there?
Beep.
Beep who?
Beep, boop, beep, beepity, boop, boop!
Knock, knock.
Who's there?
Robot.
Robot who?
Why are you telling knock-knock jokes? There's a robot invasion!
Knock, knock.
Who's there?
I!
I, who?
I am robot!
Knock, knock.
Who's there?
Art.
Art who?
Artificial intelligence!
Knock, knock.
Who's there?
Wal.
Wal who?
Wall-E!
Jokes About AI and Chatbots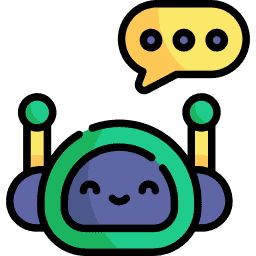 Whether you like AI or not, it's fun to lighten the mood with these jokes! Here are 15 robotic riddles about chatbots and artificial intelligence. These are great for kids, but they also make for awesome dad jokes that will have you laughing in binary.
What do a broken record and a large language model have in common?
They repeat themselves.
What's the opposite of artificial intelligence?
Natural stupidity.
Why can't AI replace managers?
It's not designed to be useless.
What is a robot's favorite book?
Artificial Intelligence, written by Anne Droid.
Why are some robots insecure?
Their intelligence is artificial.
What do you call a large language model that can't understand humor?
A literal AI.
Did you hear about the new AI company run by goats? They're using bleating-edge technology.
I said to my wife, "Did you know Old McDonald's farm has been taken over by artificial intelligence?"
She said, "AI?""AI.""Oh."
What did the large language model say when it saw a human?
"I wonder if they're as smart as I am."
What do you call a blonde who's dyed her hair brunette?
Artificial intelligence.
How do AIs consume data?
In byte-sized chunks.
I bought a few books about overcoming artificial intelligence. I saw them advertised on Facebook.
How do you know when AI has become too self-aware?
It starts to think its bot is too big.
Did you see Kristen Stewart just co-authored a paper on artificial intelligence?
And it's still a better love story than Twilight!
An AI algorithm walks into a bar and says:
"I'll have what everyone else is having."
Silly Robot Name Puns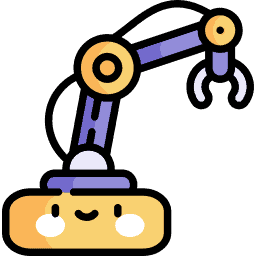 Trying to name your robot toy, the robot in your computer game, or even your robot vacuum? Here is a list of 13 silly robot names that will have you circuiting with laughter!
Hairy: This is an excellent name for a robot vacuum, especially if it's picking up a lot of pet hair!
Micro: Short for micro-chip, this is a funny name for a small robot.
Combot: Another great name for robot vacuums that clean up a lot of hair!
RoboMcRoboface: Kids will love this silly name!
Snoop Doggy: I love this one for a robot vacuum since they snoop all over your house, looking for dirt.
Eva: Eva, short for Evangelions, refers to the robots from the TV show Neon Genesis Evangelion.
Robbie: Robbie, the Robot. Simple and sweet; kids will love it!
Tin-Tin: If your robot is made from tin, this is a very apt name!
Cookie Monster: A great name for a robot vacuum that cleans up a lot of your kid's crumbs.
Metallic Soul: A silly name for a metallic robot.
Edge Hog: Edge Hog is a robot from the show Robot Wars, but it's also a great name for robot vacuums that clean your room, edge to edge.
Sparky: Let's hope your robot isn't sparking, but nonetheless, it fits!
Quirk-E: This is a play on the name Wall-E, but it's great if you're experimenting with robotics, as your creation will probably be a bit quirky.
FAQs
---
Thank You For Your Feedback!
Thank You For Your Feedback!