Do you want to boost your child's memory skills in a fun and exciting way? Memory skills are fundamental throughout a person's life as it allows them to reflect and learn from past and present experiences (1). Memory skills are also vital for understanding and learning various school subjects, especially math, science, and English.
With 15 memory games for kids, you'll find the best way to engage your unique child. Whether you want to play a matching game, silly word games, or board games, we have plenty of recommendations to share.
We'll let you know how to play each game and how exactly it works to improve memory.
Key Takeaways
Memory games help improve concentration, focus, and cognitive skills in children.
Playing memory games can boost memory skills crucial for learning math, science, and English.
DIY memory games like Kim's Game, Traffic Lights, and Spot the Difference can be played at home with minimal resources.
Children as young as 18 months can start playing simple memory games to enhance their mental abilities.
---
Best Memory Games for Kids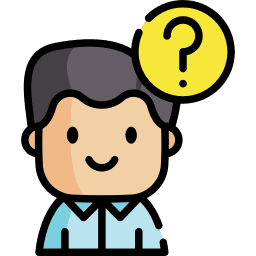 We have 10 recommendations for memory games that you can buy for kids. We'll tell you the idea behind each game, the recommended age, and how to play. Plus, we'll share how it can improve memory so you know exactly what to expect.

The Magic Cup Game
The Magic Cup Game is a fantastic way to entertain toddlers, kids, and even adults. You can buy the game, or you can use household objects. The idea is straightforward: you hide a ball under one of the cups, shuffle them around, and the child has to remember which cup it's under.
Recommended Age: 3+
How to Play
Set up three cups upside down.
Place a ball underneath one of the cups.
Shuffle the cups around a little.
Ask the child to point to the cup that's hiding the ball.
Make it harder: As they get older, shuffle the cups quicker and for longer. They must concentrate hard to focus on the cup that's hiding the ball.
How It Improves Memory
This game improves concentration as the child must focus on the original cup that's hiding the ball as it moves around. Concentration is essential for improving memory skills. Plus, this can translate into school settings, where your child will use this skill to learn more in class and block out distractions.

The World Game
Challenge your child's memory and geography knowledge with the World Game. There are 194 cards, each with a variety of facts. Not only does this get competitive, but your little one will learn about different countries, their population, location, and more.
Recommended Age: 5+
How to Play
Divide the cards evenly between each player.
Each player looks at the top card on their deck and quietly studies the facts.
The first player chooses which fact they think is the strongest (i.e., square mileage, population, etc.) and says that to the group.
Whoever has the strongest fact in the chosen category takes the cards from the other players for that round. Now it's their turn to go.
Challenge Round: Whoever's turn it is has the option of calling challenge, which means they can test their opponent's knowledge of flags, location, which continent it belongs to, and the capital city. Whoever guesses it right first wins that card.
Whoever gets all the cards first wins the game.
How It Improves Memory
The more you play this game, the more kids have a chance to memorize the various facts about each country. This makes learning fun! With this educational game, kids can memorize the facts over time, increasing their chances of winning.

Simon Electronic Game
Simon Electronic Game is great for nights at home or long road trips. The device will issue a pattern of lights and sounds that kids need to remember and repeat in the exact order. The object of the game is to remember the pattern for as long as possible to achieve the highest score.
While it's recommended for an 8-year-old and up, some younger kids might be able to figure this out.
Recommended Age: 8+
How to Play
Simon starts by lighting up one color.
The player repeats the sequence by pressing the button.
Simon will add another color, which the player repeats. This continues until you don't complete the sequence successfully.
Pass the unit onto the next player.
How It Improves Memory
This fun game improves memory by displaying color, lights, and sounds. It engages a child's cognitive functions and encourages sequential processing, attention span, visual processing, and short-term memory (2). Cognitive skills are crucial for learning math, science, and most school subjects! We love that this works as a group or for solo play.

AluAbi Animal Letter Matching Game
Engage little kids in a cute matching game with AluAbi Animal Letter Matching Game. It's super easy to play, especially for younger children. While it's recommended for ages four and up, the thick cards are also easy for toddlers to use. You can teach matching, but you can also work on reading skills and animal sounds.
Recommended Age: 4+
How to Play
Turn the cards face down on a flat surface. You can start with a few pairs for younger children or lay out all 26 pairs. Make sure you shuffle them for an extra challenge!
The first player flips over two cards. If it's a match, they keep them and get another turn.
The next player has a turn. If they don't get a match, turn both cards back over and move on to the next player.
The game continues until all the cards are off the table. Whoever has the most matches is the winner.
How It Improves Memory
When an unsuccessful match is made, kids have to remember where the specific cards are in case they need them later. For example, if they turn over an elephant and a yak, they'll need to remember where its match was the next time they find another yak. This game also encourages critical thinking, concentration, and problem-solving skills.

Flip-to-Win Memory Game
Kids love Flip-to-Win Memory Game for home and travel. It comes with seven themed double-sided cards, so there are 14 possibilities. The cards include fruit, shapes, colors, and more.
With the included sliding scorekeepers, keeping track of points is easy. This is a fantastic game if you're looking for an alternative to screen time, especially on road trips.
Recommended Age: 5+
How to Play
Close all the doors on the board and insert the playing card.
The first player opens two doors. If it's a match, they keep the doors open and get another turn.
The next player has a go. They open one door and try to remember if they have seen its match before.
For each point, the player slides the toggle at the bottom. The game is over when all the matches have been found. The player with the most points is the winner.
How It Improves Memory
Like any matching game, children need to try and remember where the specific symbols are in case they find its match. This encourages them to pay attention, even when it's not their turn, to memorize the playing card.

Little Treasures Matching Letter
Teach spelling and improve memory with Little Treasures Matching Letter game. This solo or multiplayer game teaches words and letters in an exciting way. Included are 30 picture cards and 60 word cards to help with building a better vocabulary.
Recommended Age: 3+
How to Play
The player inserts a card into the slot. They can choose to keep the word covered or uncovered.
The child finds the matching letter cubes to spell out the word.
If they left the word uncovered, try again with the word covered to see if they can remember the letters.
If you had already covered the word, reveal it to see if they spelled it correctly.
How It Improves Memory
Children need to remember how a word is spelled. While they may not fully understand the alphabet yet, they can memorize the way each letter looks, which will help with reading and writing in the future.
This game also helps with word recognition. Since each card has a picture, children can improve their memory by saying the right word for each picture.
Tongues Out!
Tongues Out! memory game is a bunch of fun for siblings or parents to play with their children. There is no reading required either, so it's great for younger kids or those who are still working on literacy skills.
While it's still a matching game, like others on our list, it has a silly twist that makes it super exciting. We appreciate it for also improving fine motor skills, hand-eye coordination, and more.
Recommended Age: 4+
How to Play
Organize all the pugs in the middle between the players.
The first player rolls the two dice. They can squeeze two pugs that will stick out their tongues. Does the tongue match the color of the dice?
Players need to remember which color tongue is where. When they get a match, they add the pug to their card. If they guessed both colors correctly, they would add two pugs to their card.
The next player goes, trying to remember where the matching colors are.
The first player to secure six pugs wins.
How It Improves Memory
Kids must remember where the different colored tongues are. If they can remember this, they'll collect more pugs and win the game. The challenge motivates kids to activate their memories and pay attention to the layout of the pugs.

Eye Found It Card Game
Eye Found It Marvel or Disney-themed card game is easy to play, exciting to look at, and allows kids to explore their favorite universes. They must look for hidden pictures on each card, which can improve their focus, eye coordination, and over time, memory. The more times they play the game, the quicker they can win if they remember where the various objects are.
Recommended Age: 3+
How to Play
Shuffle the cards and put them in a pile between all the players. When everyone is ready, flip over the top card to reveal the object. Place it next to the picture card.
Players must look for the object from the object card within the picture cards. For example, they will look for a plane.
The first player to find it points it out to the other players, and they flip it over to reveal the new object.
Whoever finds the object first wins that round. Keep score using a pencil and paper to reveal the winner at the end.
How It Improves Memory
Initially, this game improves focus and searching skills. But over time, kids will learn to memorize the cards to find the various objects quicker. When they activate their memory, they have a better chance of winning the game.
However, the game changes every time since the combination will always be different, making it a terrific memory challenge for older as well as younger kids.
Try This
While the game is recommended for a 3-year-old and up, this suits older kids, too. Pair a 3-year-old and a 5-year-old together, and it will be tons of fun for them both without getting too competitive.

Clue Board Game
Clue Board Game is an adult favorite, but it's also excellent for kids aged eight and up. Each player goes head to head as they search for the suspect, the weapon, and the room where it happened. With beautiful illustrations and dinky figurines, this mystery game is perfect for family board game nights.
Recommended Age: 8+
How to Play
Sort the cards into three groups: characters, room, and weapons. Shuffle each group individually and place one card from each group into the confidential envelope in the board's center.
Shuffle the remaining cards and deal the deck evenly between the players. They must keep their cards secret.
One player at a time rolls the two dice to move through the board. When they get to a room, they can bring any character and weapon to the room. You are suggesting that this is the room, character, and weapon responsible for the crime.
Moving clockwise, the player on your left will secretly show you one of those cards if they possess it. If they don't have one, you move to the next player. Once you have been shown one card, the turn is over, and nobody else needs to show you a card.
On your paper, write down which card you were shown. You may want to write down who showed it to you so you don't forget. If it isn't your turn, it is also helpful to write down the possibility of what was shown.
The game continues in this fashion.
After your turn, you can make an accusation if you know where the crime happened, with what weapon, and by whom. After you make your guess, secretly look in the envelope. If you're wrong, you mustn't reveal what was in the confidential envelope, and the game continues. If you guessed correctly, reveal the cards to everybody, and you win the game!
How It Improves Memory
While this isn't primarily a memory game, using your memory to win is important. While you can write things down, it's handy if you can try to memorize who showed cards during various rounds. This is especially important when watching other players take their turns, even when you can't see the cards they were shown.

Seek-a-Boo
We don't want to leave you without a suggestion for younger kids. If your preschool toddler seems keen, Seek-a-Boo game is brilliant for 18 months and up. It can also help your child's vocabulary and gross motor skills. Parents love this for rainy days when you're stuck indoors.
Recommended Age: 18 months+
How to Play
Scatter the cards across the floor, face up or face down.
Turn over a "find me" card and encourage your child to locate the matching image on the floor.
To make it harder, turn all the cards over, and make matches between the "find me" and "seek me" cards. If they don't make a match, they turn the cards over and have to remember where they are during their next turn.
How It Improves Memory
Kids will have to look at the "find me" card and remember the details of it while on their hunt for the matching "seek me" card. You can also teach the words of the various cards and make it a challenge for kids to remember each word on their next turn. If you turn it into a matching game, they must use their memory skills to remember where the cards are located from their previous turns.
DIY Memory Game Ideas for Kids
You don't have to buy specially designed memory games if you want to improve your child's remembrance skills. Instead, you can make your own. We have five memory games for kindergarteners, toddlers, and older kids.

Kim's Game
This classic game was a childhood favorite of mine! It's popular in church, scouts, and military settings but is excellent for playing at home or school. The idea is to place a bunch of objects on a tray and give the kids time to memorize them all before secretly taking one away. Kids have to guess which object has been removed.
Recommended Age: 4+
How to Play
Place a bunch of objects on a large tray. For younger kids, put four to six objects on the tray. For older kids, you can place around a dozen objects on the tray. These can be super random, or you can stick to categories, such as buttons or gems.
Show the tray to the child and give them a minute to look at the objects.
Leave the room and secretly remove one object.
Come back and ask the kids to guess which object has been taken away.
Another method: Give the kids a minute or two to look at the objects on the tray. Cover the tray with a towel and ask them to list all its objects.
How It Improves Memory
The aim of the game is to memorize the objects on the tray. This memory exercise is a fun — and slightly competitive — way to improve memory skills. It also encourages observation skills since children need to take into account everything that was on the tray to win.

Traffic Lights
This exciting physical game works well for small or larger groups. In fact, it's a fab idea for birthday parties! It also involves exercise, so you can get your 30 minutes of activity every day.
Recommended Age: 4+
How to Play
List out the instructions for the game. For example, "green light" means run, "red light" means stop, and "amber light" means walk.
Shout out the various instructions, and the children must do the corresponding action.
Once they get the hang of it, you can add in extra instructions such as "roundabout" for spinning around, "puncture" for sitting down, and "radio" for dancing.
How It Improves Memory
Children must link the instructions to a physical movement. To succeed, they must remember all the actions. The more times you play it, the more movements you can add. They can get weirder and wilder each time you play!

On My Holidays, I Brought…
This was a firm favorite growing up. It's fantastic for long journeys. You can play this with one other person or as a large family. It works around the "holiday" theme, but you can also say, "I went shopping, and I bought…" or make up your own prompt!
Recommended Age: 4+
How to Play
The first player starts by saying, "On my holidays, I brought…" and they fill in the gap with a word starting with "A."
The next player must repeat what the first player said before adding another item starting with "B."
The game continues until you reach the letter "Z," but each player must remember everything up until that point. For example, it might start to sound like, "On my holidays, I brought an apple, a book, a crayon, a dress, etc."
How It Improves Memory
This is quite a tricky game, as each player has to remember up to 26 items at one point! Keeping track of what everybody said and what order the letters are in is a great way to improve memory and listening skills.

20 Questions
Twenty Questions is such a fun memory game for kids. Once they get the hang of it, they can play it with siblings or friends, too. While this game improves memory, it can also get very silly, leading to lots of laughs.
Recommended Age: 5+
How to Play
One player thinks of a person, place, or thing.
Players take turns asking questions about the person, place, or thing. For example, "Is it a man?" or "Is it larger than a bread box?". The person who chose the object can only answer with yes, no, sometimes, or unknown.
Once somebody figures out what the answer is, they take a guess on their turn.
How It Improves Memory
Players need to remember the answers to up to 20 questions! This can be a lot for little minds, but once they start focusing, it can improve their short-term memory and listening skills. The more answers they remember, the more likely they are to guess the correct answer.
Whether you're a 6-year-old or a 60-year-old, this game is a classic!

Spot the Difference
This game works a bit like Kim's Game, but instead of a tray, players change one detail about themselves. This is simple fun, but make it extra exciting by playing with a dress-up box full of funky clothes and accessories!
Recommended Age: 3+
How to Play
One player is "i.t. The other players get a minute or two to study them, looking at their clothes, hair, and facial expression.
The player leaves the room and changes one detail about themselves. This could be tying their hair up, removing an earring, or coming back into the room with a big smile on their face.
The other players have to figure out what they changed about themselves.
How It Improves Memory
This game improves visual memory skills since children have to retain a mental image of what you looked like before leaving the room. Visual memory skills greatly influence reading, writing, and observation.
FAQs About Memory Games

At What Age Can Children Play Memory Games?
While most games on our list are best for ages three and up, you can start playing memory games much earlier. We started playing memory games with our son around his first birthday. We kept it very simple, chose his favorite toy, hid it in the room, and asked him to find it.
All he needed to remember was where we hid it just a few seconds before, but it was a great stepping stone for working on memory skills.

Do Matching Games Help Your Brain?
Brain games, including matching, can help with memory skills. Specifically, matching improves visual memory, short-term memory, and focus. Memory games also help children develop long-term memory, so they can store more memories in their brains.

Why Are Memory Games Good For Kids?
All of the games on our list are good for kids. Most memory games revolve around some kind of matching, which is super effective and a great place to start if you're new to this.
From personal experience, our favorites growing up included the Magic Cup game, Simon, Clue, and 20 Questions. Test out a few and see which your child likes the best!