At 17, your child is entering the early stages of adulthood. Their independence is likely thriving, but even so, they might be looking to you for party-planning advice.
If you're looking for 17th birthday ideas, you've come to the right place. Whether you're planning a surprise party for your teen or planning a party together, we have 40 unique ideas to guide you. This includes ideas for guys and gals, as well as home-party ideas and, of course, surprise parties.
Keep reading to learn everything there is to know about organizing a special celebration for your 17-year-old!
17th Birthday Party Ideas
Dancing Queen party: Decorate with disco-themed details and hire a DJ for an evening-long dance party.
Hiking party: Arrange for your child to hit the trails with a few buddies where they can enjoy majestic views and a picnic.
Backyard movie theater: Set up a backyard projector and films for everyone to watch while the sun sets.
---
With our ideas, you can be sure that your 17-year-old's birthday stands out from the crowd. We've put together a list of 40 unique and distinctive birthday ideas for daughters and sons.
We'll also share tips on how to ensure the party is individual to your child and showcase who they are as a person.
17th Birthday Party Ideas for Girls
Below are 10 original ideas for celebrating your daughter on her 17th birthday.
1.

Candyland

Candy-themed parties are a hit for kids but still a delicacy for teenagers. Lay out a mesmerizing candy bar with all your daughter's favorite treats.

Decorate the house in bright pastels, balloons, and garlands. Prompt guests to dress in bright colors to complete the aesthetic!
2.

Paint and Sip

This party will be even more fun in a few years when she can drink wine or cocktails, but for now, it's still a fantastic way to celebrate. You can host at home or find a local paint and sip studio. Of course, make sure the drinks are non-alcoholic!
3.

Private Film Screening

Impress your teen with a private movie screening. Rent a screen at your local movie theater and ask them to play your teen's favorite films. She can hang with her friends and watch back-to-back films while eating a meal and unlimited popcorn!
4.

Head to a Concert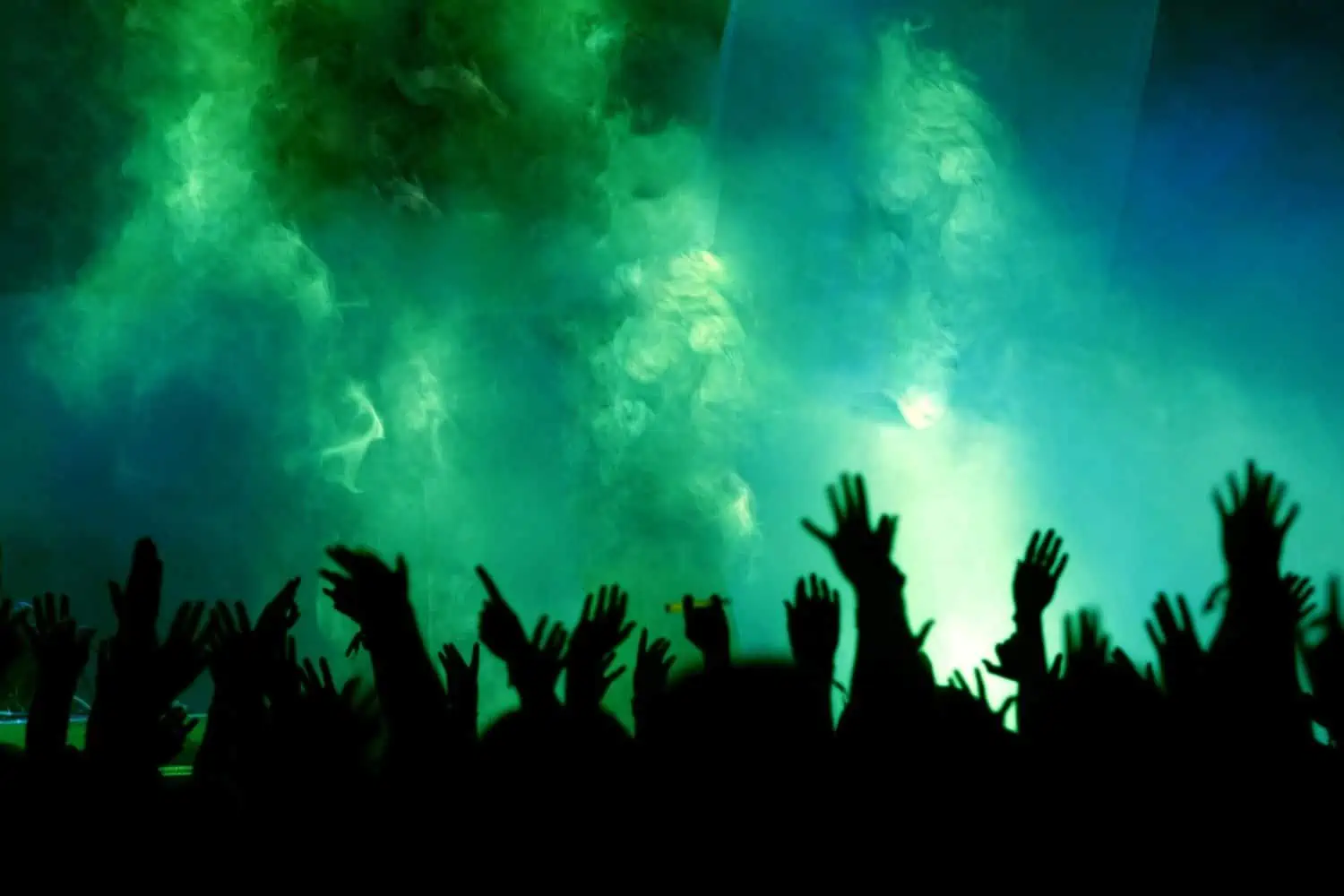 Drop your daughter and a few friends off at a concert of their choice! Imagine seeing your favorite artist for your 17th birthday. How fun!
Another idea is to go to a tribute night. If none of her favorite musicians are playing, there are usually lots of tribute nights happening, especially if you live near a city.
5.

Everything 17 Party

17 guests. 17 cupcakes. 17 balloons. Everything 17!

This simple idea is easy, but it's also original. Not many folk have caught onto this upcoming trend! All you need to do is decorate with 17 of each thing, and of course, top it off with a giant "17" balloon to make it obvious what's going on!
6.

Dancing Queen Party

"You are the dancing queen / Young and sweet, only seventeen" is a famous line from the song "Dancing Queen" by Abba. A dancing queen party is a perfect fit for a 17-year-old. Decorate with disco-themed details, hire a DJ or ask your teen to make a playlist, and get ready for a lively party with all her best friends.
7.

Grandiose Pool Party

Take your classic pool party to the next level by adding incredible details. For example, you can set up an outdoor projector so teens can swim and watch a film. Don't forget fun floaties, a delicious buffet, and mocktails for your daughter and her buddies.
8.

Visit the Amusement Park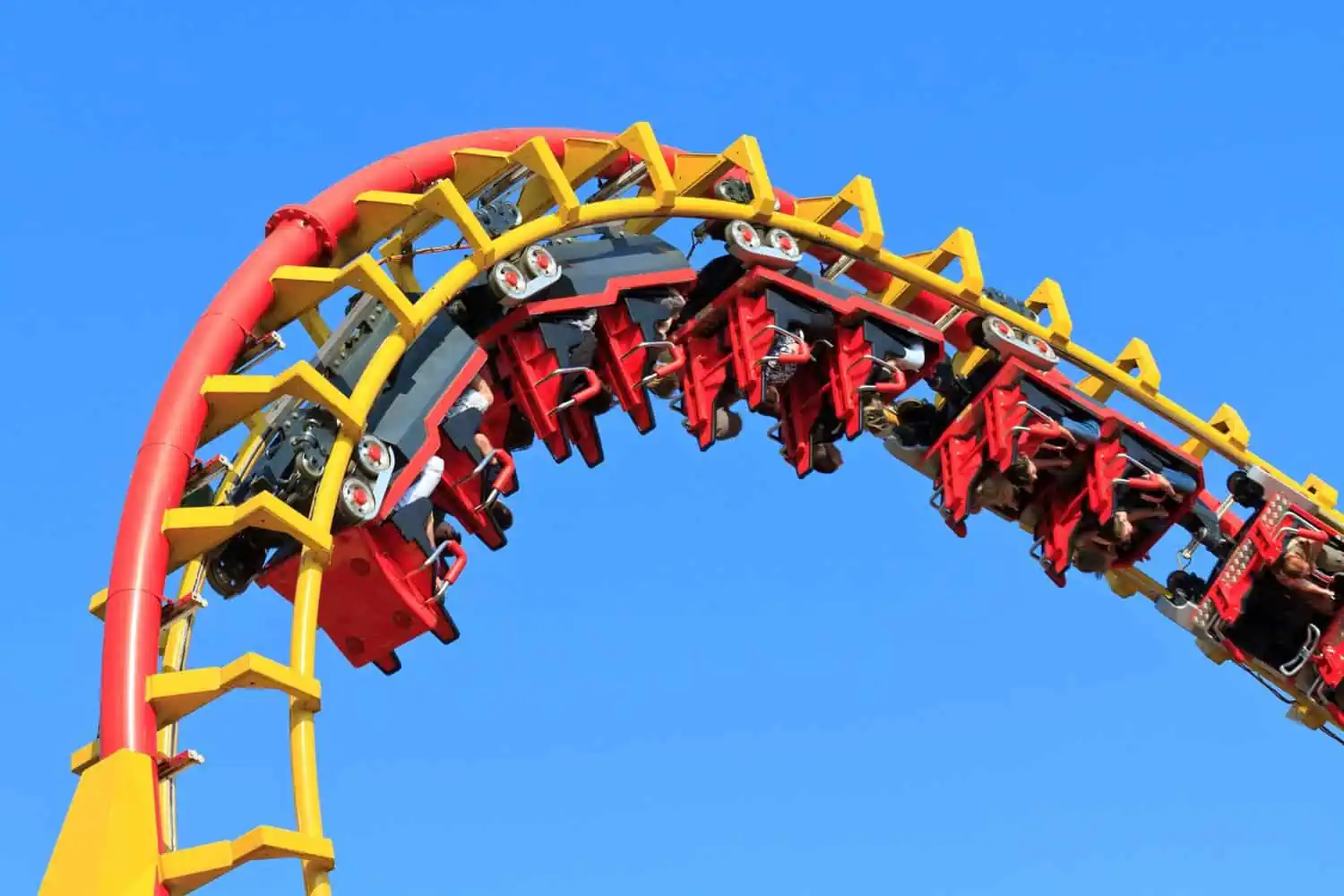 If you haven't done this for a birthday party before, now is the perfect time! At 17, she will love roaming the park with a few friends, trying out crazy rides, and tasting all kinds of theme-park foods. You can drop off and pick up later or wander about and do your own thing while the teens hang out.
9.

Boho Backyard Brunch

This dreamy birthday party idea will charm most 17-year-old girls. Set up a gorgeous boho backyard brunch with neutral colors, delicious food, fruit platters, and flowers to decorate. Teens will love how picturesque the photos will look, especially when posted on social media. If necessary, you can plan a few games, such as "How well do you know the birthday girl?"
10.

Dance Class

It doesn't matter if your daughter or her friends have zero dancing experience or years of practice. A dance class birthday party is fun, hilarious, and a great bonding experience. Whether they're trying out sassy salsa, hip hop, or ballet, many dance studios will take on a 17th birthday party.
17th Birthday Party Ideas for Boys
Think back to when you were planning things to do for your 17th birthday–it wasn't easy. So we've done the hard work for you. These fun ideas are great for the guys and include inspiration for low-key parties as well as flashy celebrations.
11.

Destination Celebration

Does your son dream of traveling when he's old enough? Where is his dream destination? Whether it be Tokyo, England, or Bali, theme his birthday party with his dream country in mind!

Decorate with details native to the chosen city or country, as well as food, drinks, and possibly even outfits. Guests will feel they've been transported to another world.
12.

A Classy Event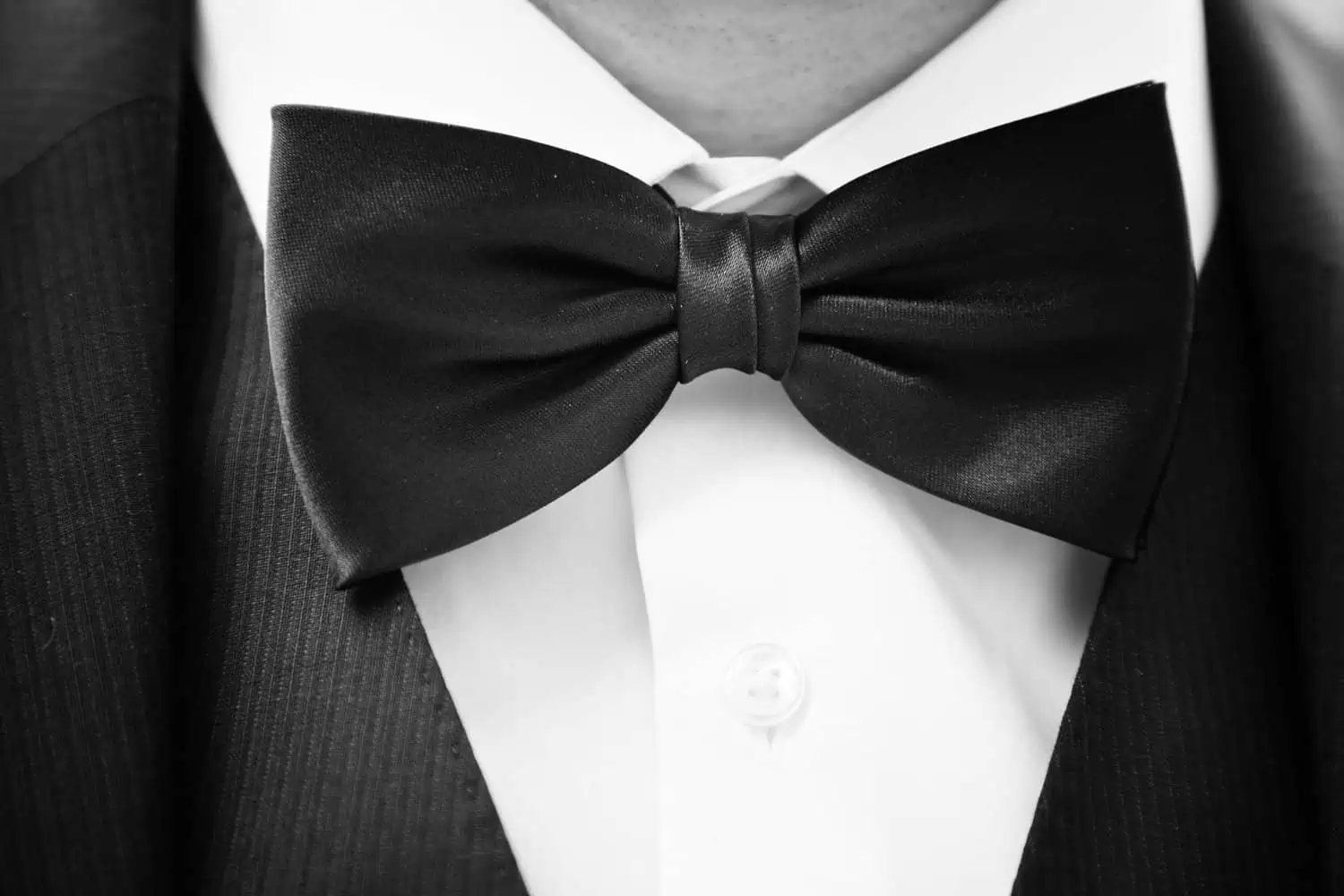 Celebrate your son like the sophisticated man he's becoming with a classy affair. Request a formal dress code (ball gowns and black ties) and serve fancy hors d'oeuvres and non-alcoholic bubbly.
Hire a band or create a formal playlist with fantastic party tunes. You can host this party at home or at a local venue. Teens will love feeling like proper adults for the evening!
13.

Meal Out With Friends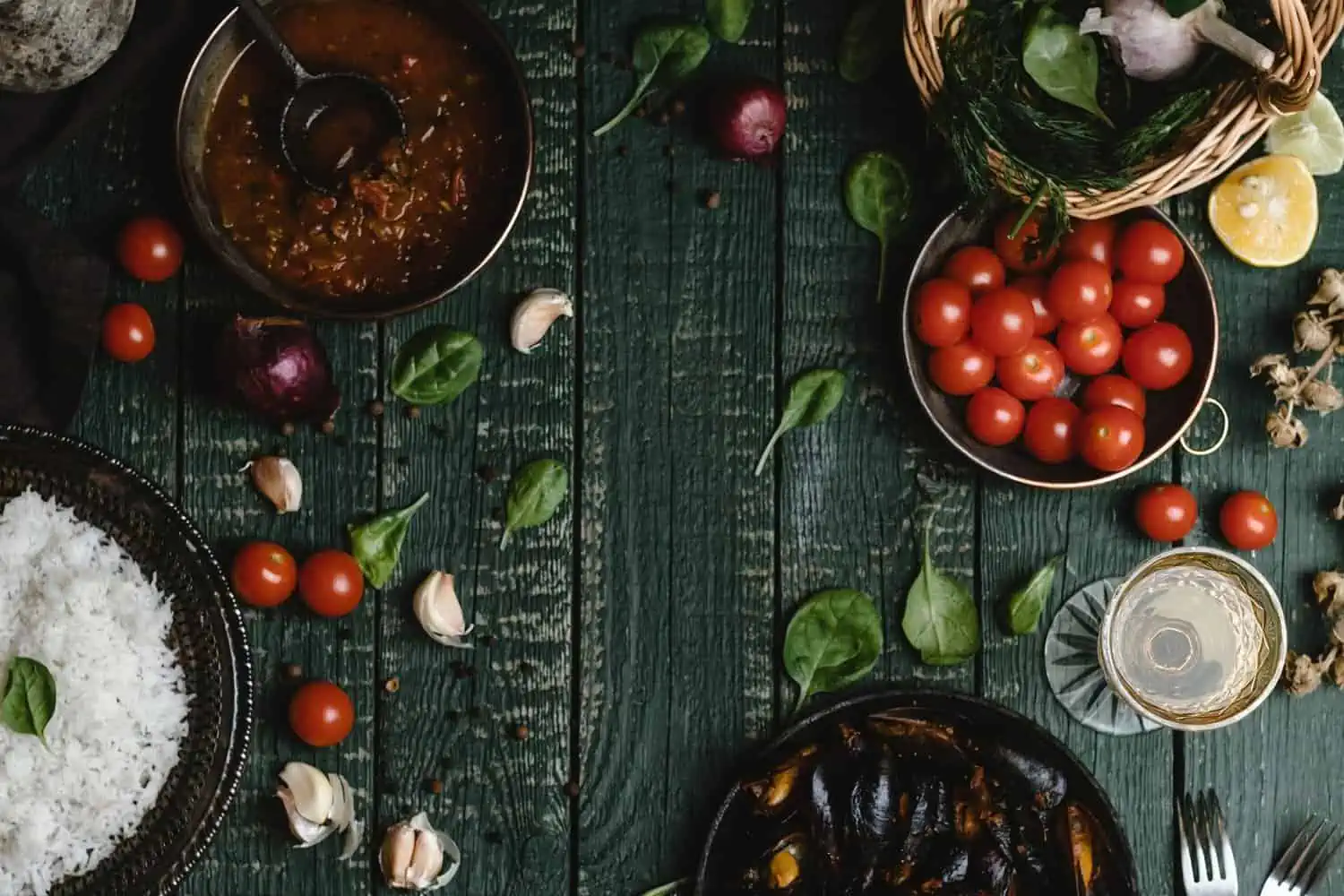 Book a lovely restaurant for your son to visit with friends. Make this extra special by asking for a private room within the restaurant. The staff might provide decorations, party hats, and a birthday cake for your son. Consider hiring a pianist or musician to play background music if the venue allows.
14.

Hiking Party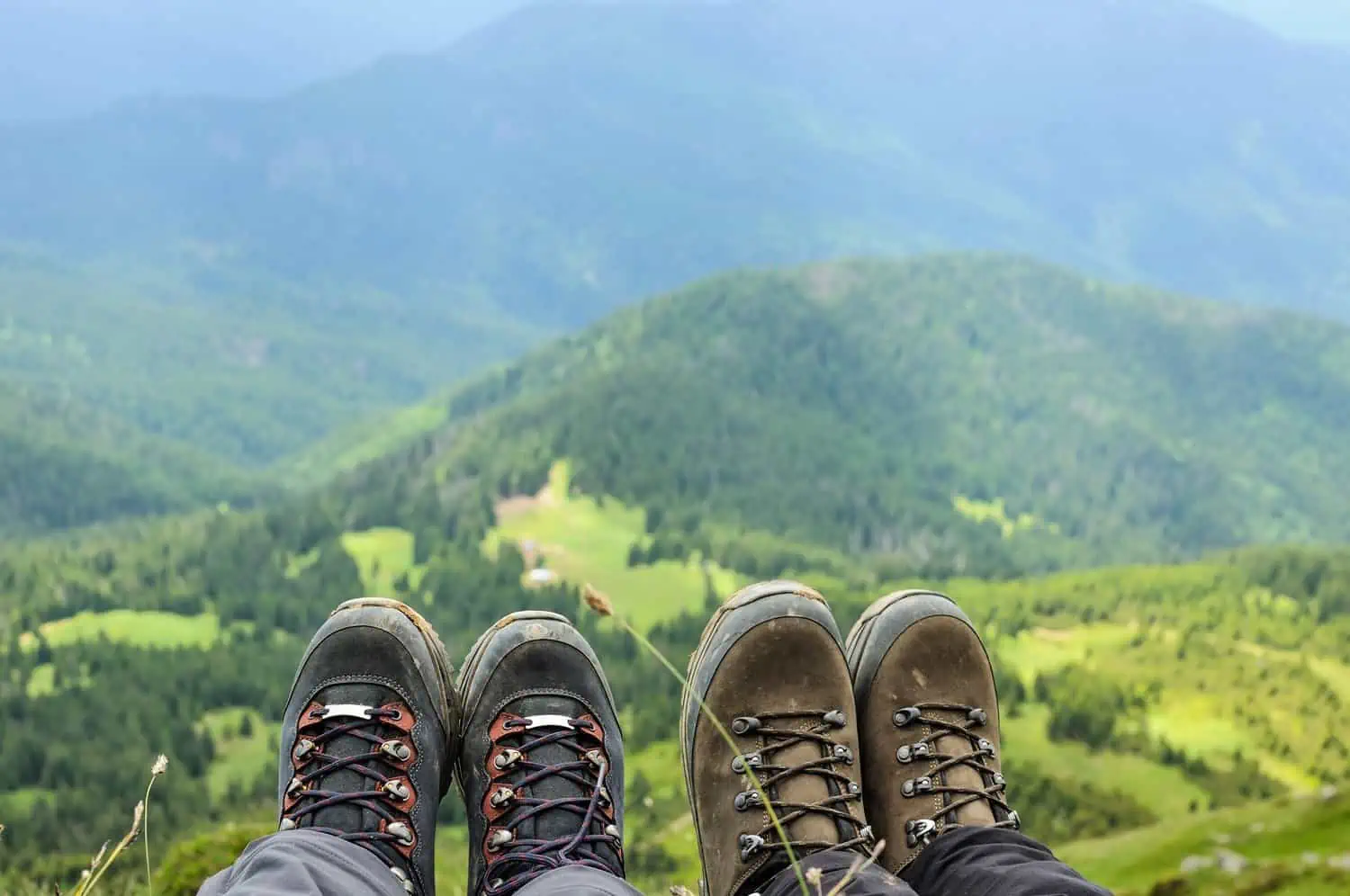 Wander into the great outdoors! A hiking party is a fantastic way to celebrate a birthday party. Bring along a few friends and hit the trails, enjoying the majestic views and a picnic along the way.
Just be sure it's a super safe trail, and if you have any concerns, make sure you're nearby and that there is cell reception.
15.

Spooky Costume Party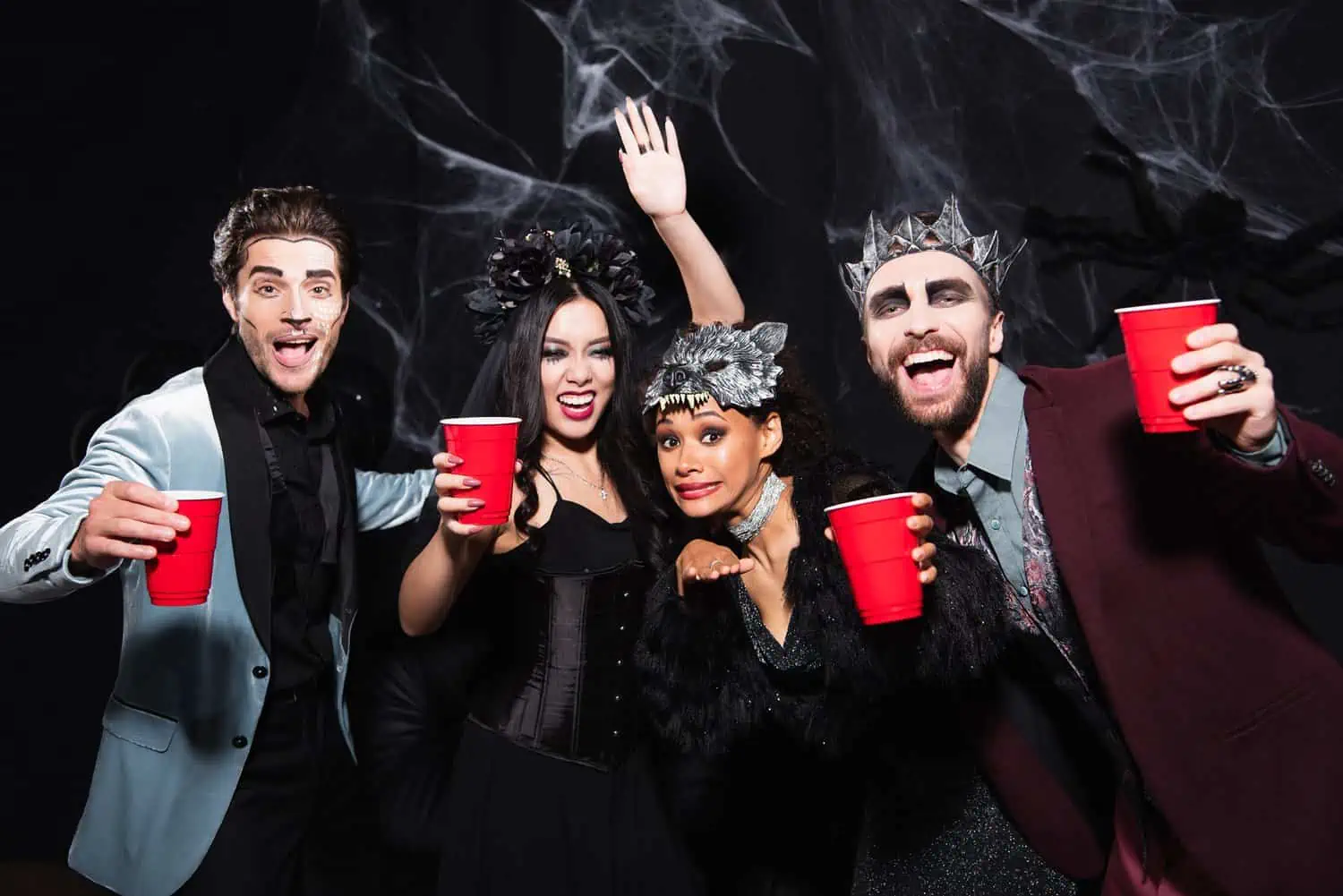 Whether it's Halloween or the middle of spring, a spooky costume party is always an exciting idea. Host at home or a venue nearby. Decorate with scary details, orange and black balloons, and spooky appetizers. Make the party even more exciting by planning Halloween-themed games and fun prizes.
16.

Yacht Party

Whether you own a boat or can hire one for the party, this 17th birthday party idea will go down swimmingly. This classy affair will entice loads of your son's peers to come along. And the good thing is that they're at an age where they can fully enjoy this without alcohol!
17.

Indoor Skydiving

Take a few friends to an indoor skydiving complex. They can take turns trying out the epic wind tunnels, watching each other float around, and taking hilarious videos to show their classmates the next week! Once everyone has had a go, stop by a restaurant for a bite.
18.

TV-Show Party

When researching 17-year-old birthday ideas, we came up with the fantastic idea of a TV show party. What's your son's favorite show?

Whether it be Stranger Things, That 70's Show, or Buffy, there are many ways to decorate. Coordinate the decor with the show's major details. Don't forget accompanying food and drinks to complete the vibe.
19.

Epic Games Night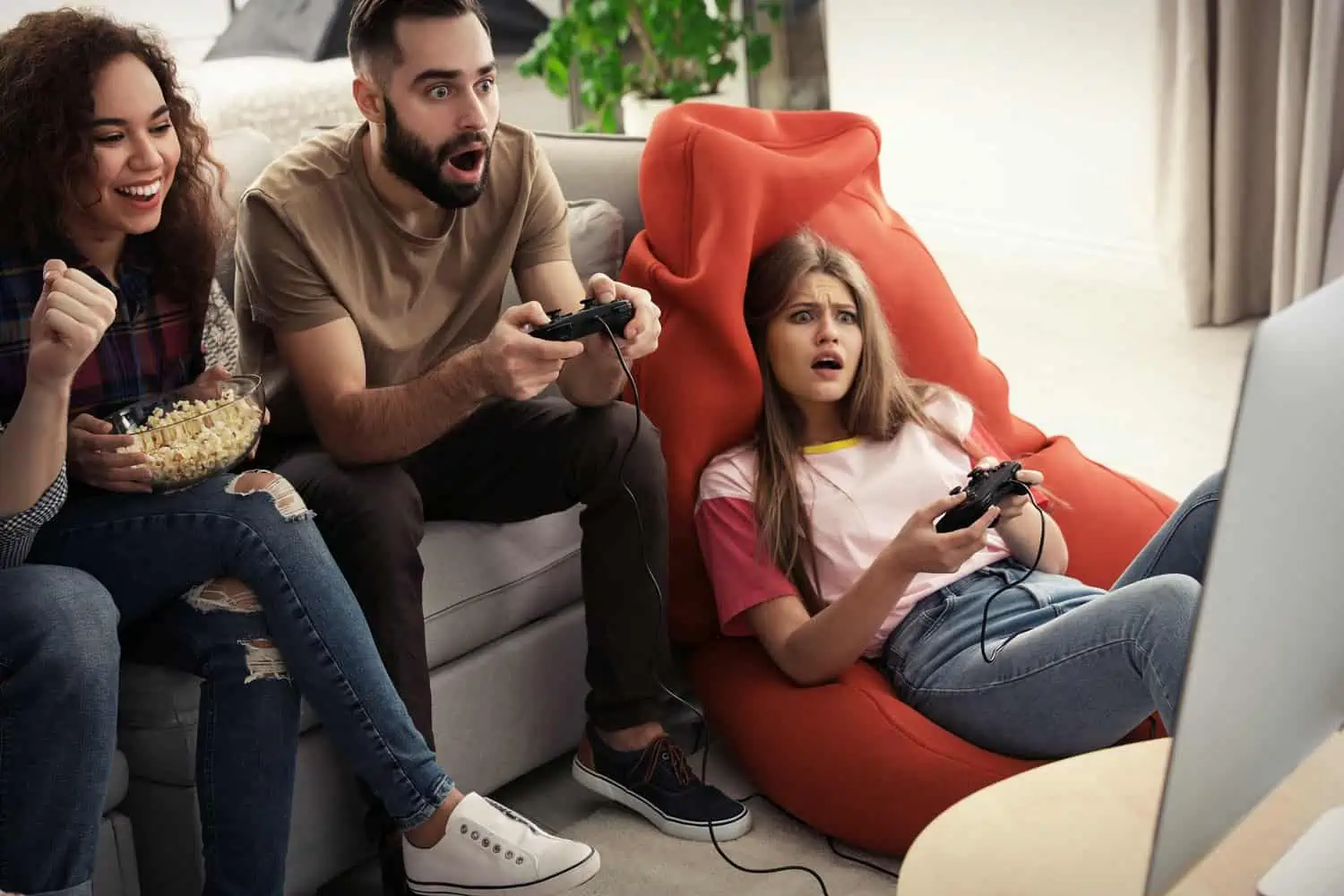 Host an epic games night at home with your son's favorite folk! We're talking about combining board games, trivia quizzes, and video games, all in the space of one evening. This will provide a series of exciting competitions and activities.
20.

Roller Skating Rink

Roller Skating is a cool and retro way to celebrate a 17th birthday. Many venues will also help you host your party, providing a private function room where you can eat food and cake. Between bites to eat, the teens can hit the rink, where they can move and groove to the music!
17-Year-Old Birthday Party Ideas at Home
Although there are many places to go, staying at home saves time and money. A home-based party can still be an amazing experience. Here are 10 cozy ideas to please any 17-year-old.
21.

Home Spa Day

You don't need to visit a luxurious spa to have a relaxing spa day. Create a blissful unwinding experience at home with individual robes, face masks, and a manicure. Your teen might want you to help out a bit, or they may want to host themselves. In that case, you can set up the party and hide away while the teens relax.
22.

Book Club Party

This unique idea is perfect for the nerdy teens out there! At the party, friends can get together to discuss the chosen book, sharing their opinions, favorite quotes, and theories. After discussion, they can enjoy a home-cooked meal or takeaway, delicious drinks, and of course, cake.
23.

Backyard Movie Theater

Set up a backyard movie theater for your teen and their friends. They can choose a few movies to marathon outside while the sun sets. You can play server and bring them appetizers, food, drinks, and dessert.
24.

Murder Mystery Party

Take your teen's party into the mysterious zone with a murder mystery party. You can buy kits with a script and costume ideas. Everyone arrives dressed up as a certain character.

Host dinner before handing out the scripts to each guest. Together, they have to act out the script before guessing who the murderer is.
25.

Backyard BBQ

At home but able to get outside? Host a backyard BBQ, and guests will love it! You can make burgers, hot dogs, fries, beautiful salads, salsas, and many more delicious treats. The teens can simply hang out, enjoy the food, each other's company, and hopefully, a little sunshine.

If they're feeling nostalgic, they can play classic party games that they used to love as children. We're talking musical chairs, tag, or maybe hide and seek.
26.

Cake Swap Party

Before the party, ask every guest to bake a cake. Everyone brings their cake to the party and puts it on the table. During the party, guests can take a slice of all kinds of cakes, trying various flavors and sweet treats. This fun idea is a great way to put a lot of desserts on the table with minimal effort from you!
27.

Sweet Vintage Party

Looking for a party theme for your 17-year-old? Sweet Vintage is a soft and lovely way to celebrate your child and decorate your home. From hand-picked flowers to old-fashioned sweet treats, lace tablecloths, and paper banners, your home will look like something from an old-fashioned film.
28.

Ice Cream Party

Even at 17, we're all still screaming for ice cream! Set up an ice cream bar so teens can create their own ice cream sundaes. Make sure to have a variety of ice cream flavors and fun toppings, like caramel sauce, sprinkles, marshmallows, and more.
29.

Sushi Party

Is your teen obsessed with sushi? Then a sushi party might be just the thing to please them! Make or order a bunch of different kinds of sushi and other Japanese food for guests to try. Afterward, the teens can play a fun round of Sushi Go, a sushi-inspired card game!
30.

Family Slumber Party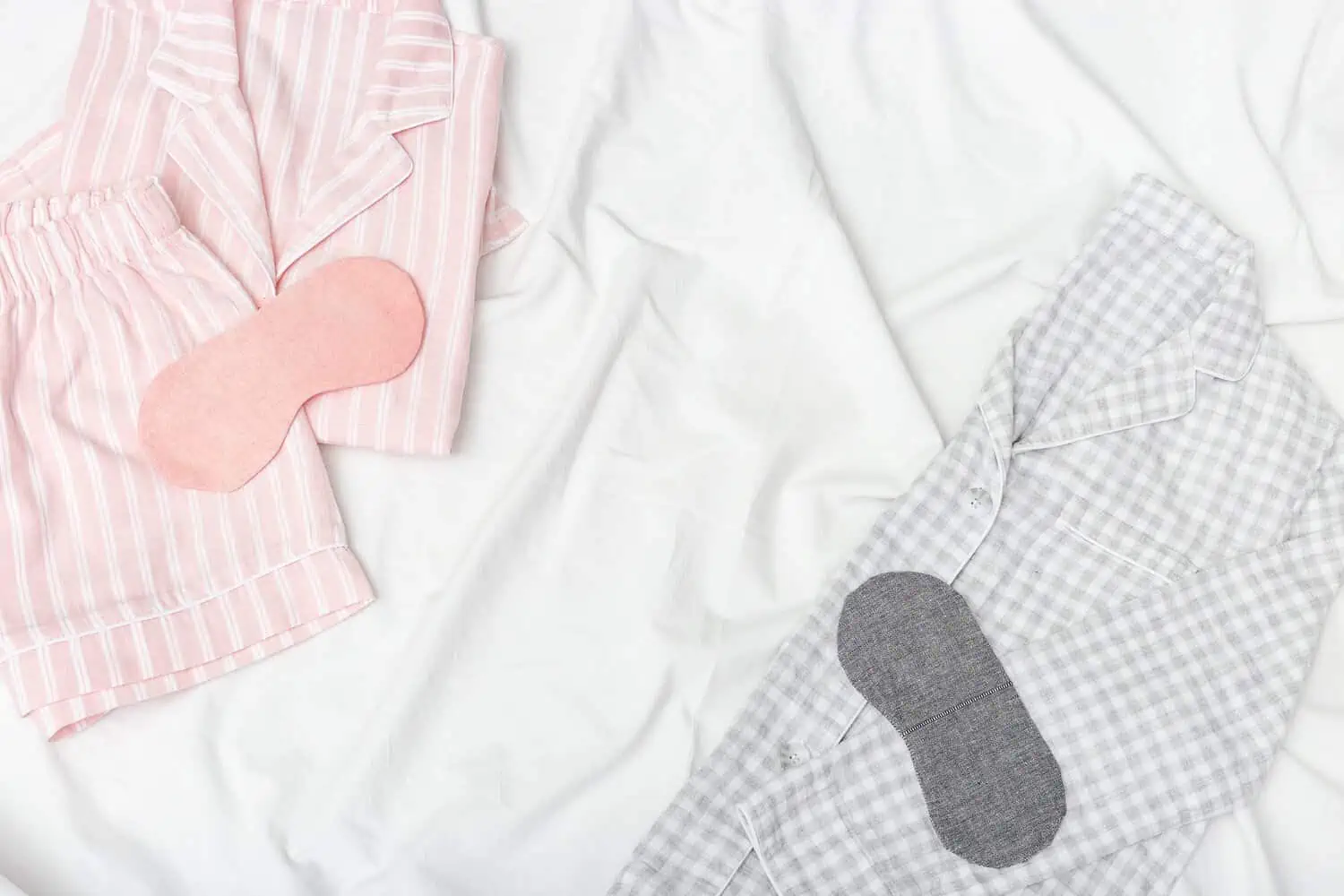 While you can certainly do this with friends, this unique idea is great for teens that aren't celebrating with friends but still want a party. A family slumber party brings everyone together in one room for the night. You can hang out, watch movies, eat pizza, and play games.
Parents, this is a beautiful chance to create lasting memories with your teen before they grow up and move out. You'll cherish it forever.
17th Birthday Surprise Party Ideas
Wow! You're planning your child a surprise 17th birthday. This amazing idea is no easy task, but we can share ideas for themes, activities, food, and more.
31.

An Era Party

Take your teen back in time with an Era's party! Whether you're returning to the 1920s, '80s, or 2010s, your teen will love it, especially if they have a particular love for a specific decade.

Make sure you have a corresponding outfit for them to change into when they get there. Or make up a creative and elaborate story to get them dressed up in the ensemble beforehand!
32.

Surprise Work Delivery

If your teen has to work on their birthday, surprise them with a fun delivery. Drop off flowers, balloons, and a cake. This will brighten their day while they're working hard.

Top Tip

Make sure their manager knows in advance. If it's a hectic day, they might not be happy about the interruption!
33.

Surprise Streaming Party

Is your child super excited about the upcoming season release of their favorite show? Surprise them with a streaming party. Transform your living room into an at-home movie theater with a large projector, fairy lights, and lots of snacks. Invite their friends over, and when your son or daughter walks in, everyone yells: "Surprise!"
34.

Favorite Cuisine

When your teen attends their surprise party, they'll be so excited about the event! But it's important to keep the surprises coming. Amaze them with their favorite cuisine. Whether that's Mexican or Italian, they will love that you thought of them so intently.
35.

Memory Montage

Before the party, collect videos and pictures from your son or daughter's friends and family. Put them all together in a slideshow, along with nice sentiments spoken by each guest. You can show the slideshow at the party and highlight how loved your teen is.
36.

Surprise Picnic Party

A surprise party doesn't have to be hosted in a random location or the back corner of your home! You can plan a surprise picnic party.

Set up the tables, food, balloons, and cake in advance. Get someone to bring your teenager to the park, field, or garden, and voila! You have an easy-prep but super meaningful surprise party on your hands.
37.

Dinner Party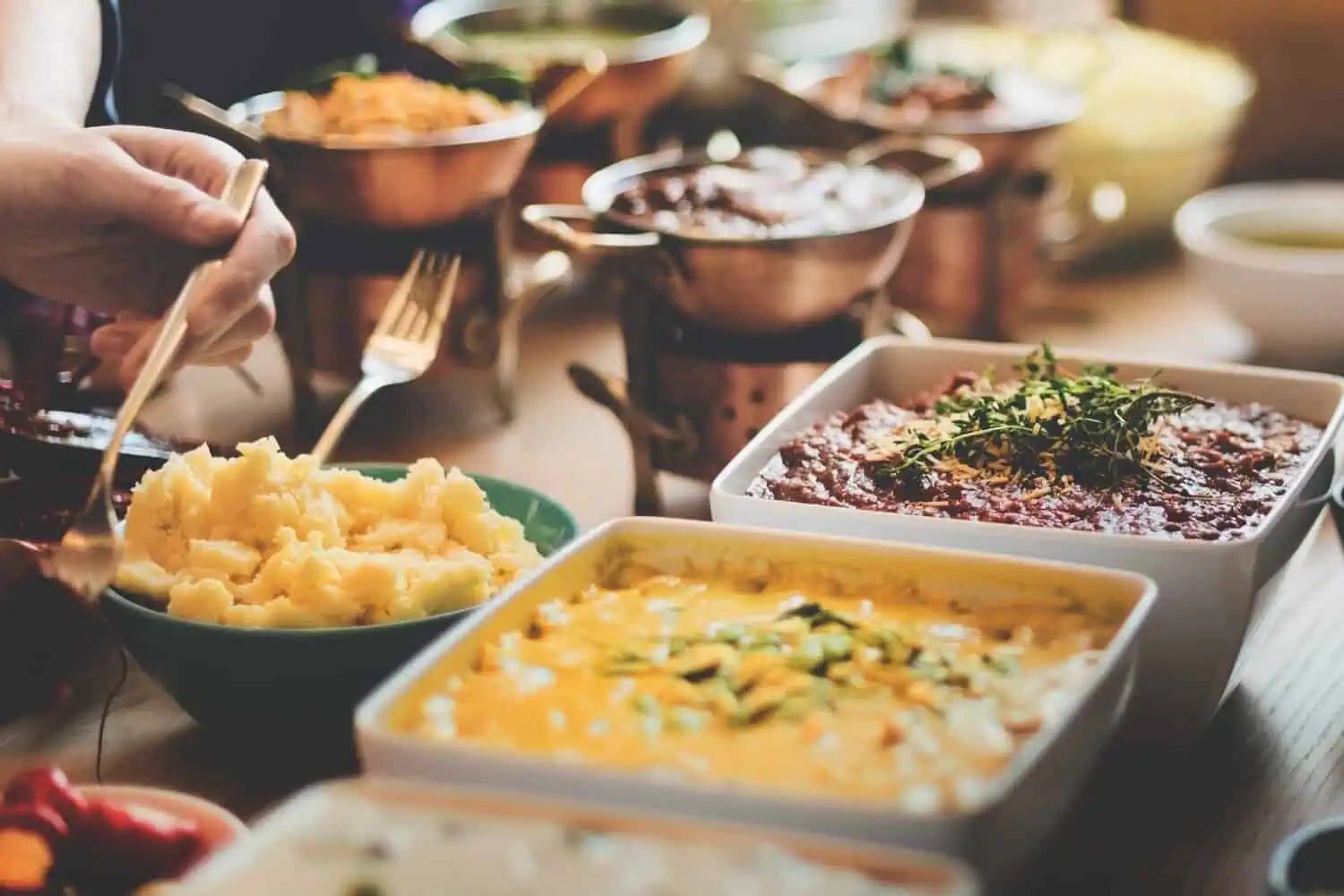 Just because you're throwing a surprise party doesn't mean you need to go overboard. Inviting just a few close friends to the party for a dinner celebration is perfectly acceptable.
You can host this at home or a restaurant. Choose your child's favorite foods to make an exceptional experience for them.
38.

Surprise Camping Party

The easiest way to do this is to let your teen know you're going on a camping weekend. That way, they can pack all their essentials. But when you get to the camping spot, their friends will already be waiting!

When they see their friends, the birthday cake, and the decorations, they'll be so excited that their best buddies have come along for the occasion!
39.

Book a Unique Experience

Surprise your child with an experience-party! Whether you take them go-karting, to a spa day, to a high ropes course, or a hidden city tour, this will be memorable in many ways. Firstly, you kept the experience secret from them. And secondly, they're doing something so unique with their friends!
40.

Circus Theme

If you're keen on theming the surprise party, a circus theme is a joy. Decorate with red and white banners and lots of balloons, and set up different stalls where guests can play games. You could even hire jugglers or acrobats to entertain guests before serving classic circus foods. This includes popcorn, cotton candy, corn dogs, and more.
How To Throw a Fun 17th Birthday Party
As a parent, all we want is to see our children happy. Throwing a birthday party can be stressful, and there's lots of room for catastrophic errors. But with our tips, you can move in the right direction for a fun and successful 17th birthday party.
Ensure it works as a group: Chances are your 17-year-old will be inviting several people. Whether four friends or 40, make sure the party works for a group. This means a reasonable-sized venue, things for guests to do, and enough food and drink.
Stay on trend: We're not saying do what everyone else is doing. In fact, you might be throwing a 1920s-themed party, after all. But what we mean is don't be cringy. Don't put out childish decor. Don't embarrass your child with old photos. Be cool.
Focus on food: Food is more important than themes and party games at this age. So make sure you put a lot of thought into the meal and snacks. Choose something your teenager will love! Consider hiring a caterer to ensure there is enough for each dish.
Involve your child in the planning: Unless you're throwing a surprise party, it's helpful to hear your teen's opinion on the party. Where do they want it? Who's coming? What are their dealbreakers?
Budget: Teens might not fully understand the importance of cost. So make a budget and stick to it. Be firm! You don't want to go overboard and have no money for groceries the rest of the month!
Set a start and end time: This is a top tip of ours from the first birthdays until now! Planning a start and end time keeps the party on schedule and prevents teens from overstaying their welcome, especially if you're hosting at home.
Stay out of the way: If your teen so desires, it's important to stay out of their way. Your teen loves you, but they're probably a little embarrassed about a parent being at their party. You might be in the venue, but give the kids some space as they celebrate.
Set ground rules: No alcohol, no drugs, no loud music, no smoking, no access to certain parts of your home. These are all reasonable rules for a 17-year-old's birthday party.
What To Do for Your 17th Birthday in January
January birthdays can be a little awkward. First, it's probably cold, depending on where you live. This can limit your activities.
Secondly, everyone is in the post-Christmas fog. People might not have a lot of money to spend, they might be tired, or they might be getting back into the swing of schoolwork or their jobs.
But you can make a winter birthday a special occasion in many ways. Here are some ideas:
Have an ice skating party.
Have a bonfire night.
Host a hot chocolate party.
Visit an indoor swimming pool or waterpark.
Go to a sporting event.
Hire a hot tub.
Host a sleepover.
Spend the evening at a planetarium.
Have a board game night.
Go to the movie theater.
Have a baking party.
FAQs
---
Thank You For Your Feedback!
Thank You For Your Feedback!