What on Earth is lightning crotch? And how do I know if I have it when I'm pregnant?
Pregnancy comes with its fair share of awful side effects. I guess that is part of the price you have to pay to bring a new life into this world.
You may think you know all there is to know about pregnancy, but you probably don't know about lightning crotch. You don't find lightning crotch — it finds you. If you are suffering from shooting pains "down there," you may be experiencing it.
Figuring out if lightning crotch is a cause for your shooting pains can put your mind at ease and assure you that you aren't crazy. There actually is a technical term for that strange pain you are experiencing.
---
What Is Lightning Crotch?
Lightning crotch is a nickname given to describe sudden, sharp pains that occur deep in your pelvis or vaginal area.
You may have heard of lightning pain before, as this is sharp pain that can occur anywhere in the body. But when you are pregnant, you will most likely experience lightning pain in your pelvic or vaginal area — lightning crotch.
This pain is rightfully nicknamed as it feels like a lightning strike radiating through your nether region and possibly down your legs. The pain is intense but quick. You may experience several strikes in a row, but it does not persist for extended periods of time.
Most likely you will experience this pain when you make a sudden movement or reposition yourself.
Is Lightning Crotch Normal?
During your pregnancy, you probably experience numerous aches and pains, and every single one has you wondering if something else is wrong.
But don't worry about lightning crotch — it's perfectly normal. It happens as you become closer to delivering your baby.
It is possible a pregnant woman may experience lightning crotch weeks before delivery. If you are one of these unlucky expectant mothers, hang in there!
Other than being uncomfortable, lightning crotch alone does not possess any harmful risks for you or your baby.
Call Your Doctor
If your lightning pain is accompanied by a fever, vaginal bleeding, or abnormal discharge, contact your doctor.
You should be especially cautious with lightning crotch if you experience this pain before you are 37 weeks pregnant.
If your lightning crotch seems to interfere with your daily activities, it is advised you consult your doctor.
Keep in mind that lightning crotch pain can resemble the pain from a bladder infection. If you also have an increase in urinary frequency, burning or abnormal discharge along with this shooting pain make sure to consult your doctor.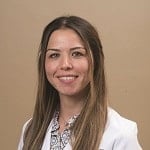 Editor's Note:
Dr. Njoud Jweihan, MD
What Causes Lightning Crotch?
Lightning pain occurs as your baby makes its way into the birthing position. When the baby is head down at the lower part of the uterus this pushes down on the pelvic and bladder region. The pressure and position of your baby as he or she descends into the birth canal can cause the onset of lightning pain to occur.
The good news with lightning pain is that it is an indicator labor is near. This does not mean labor is going to happen in the next day or so. Although it could, lightning pain can persist for weeks before the onset of labor.
Your baby will change positions, and maybe the lightning pain is caused by your baby putting pressure on nerve endings in the pelvis area. The pain can also be a result of your baby's head pushing directly against your cervix (source).
Other causes for lightning crotch include:
How To Keep Yourself Comfortable
The ultimate struggle when pregnant is finding any possible way to keep yourself comfortable. This is no easy task, but there are specific things you can do to help ease a little bit of your pain.
None of the following can directly "save" you from experiencing lightning crotch, but they can make you more comfortable during your pregnancy and possibly reduce the intensity of your pain.
You should always seek confirmation from your doctor before partaking in new activities or medical practices when you are pregnant. If something was considered safe earlier on in your pregnancy, you should still ask again. As your pregnancy progresses, your limitations increase.
Symptoms Of Lightning Crotch
Earlier on in your pregnancy, you may experience pain that resembles lightning crotch, but lightning crotch does not usually arise until your baby makes his or her way into the birthing position.
You may have experienced shooting pains as a result of your baby kicking or elbowing you. These pains could be related to lightning crotch, and they will probably intensify as your due date draws closer.
Numerous other symptoms can arise when you are experiencing lightning crotch, including:
All of these symptoms usually present themselves once your baby has moved into the proper birthing position. The reason they are associated with lightning crotch is that it usually begins once your baby is in that birthing position.
A woman may experience a type of lightning crotch at other times during her pregnancy and think nothing of it. The pain intensifies and becomes very pronounced during the last few weeks of pregnancy.
What Can It Mean?
Lightning crotch is a super nagging pain that doesn't serve a purpose. It isn't like the pain associated with intense contractions that will reward you with a beautiful baby in the end. Why does pregnancy have to unearth the craziest symptoms for a woman just trying to survive the journey to motherhood!?
While lightning crotch doesn't serve a purpose when it comes to getting your baby into this world, it can provide you with a little bit of insight.
If your pain is accompanied by lower back pain, nausea, regular contractions, or a bloody discharge make sure to let your doctor know as this can mean you are in labor.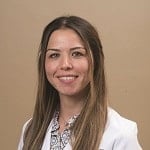 Editor's Note:
Dr. Njoud Jweihan, MD
---
The Bottom Line
Lightning crotch is not a fun thing to experience, but it is normal. The pain will come and go as quickly as an actual lightning strike.
You usually will make it through your pregnancy without experiencing these shooting pains until the 37th week. If you have a fever, bleeding, or abnormal discharge accompanied by lightning pain, you should contact your doctor.
Just when you think you have experienced it all, pregnancy always seems to find a new ache and pain to add to your plate.
The good news with lightning pain is that it usually is not a cause for concern, and it can mean you're even closer to meeting your beautiful baby. Hang in there, mama!