For some lucky women, conceiving is easy, and the positive test might take them by surprise. Unfortunately for others, growing a family can be a grueling and demanding experience. It may even leave you questioning the abilities of your ovaries.
Luckily, there are plenty of helpful tools out there that can help you on the way. In this article, we'll focus on a popular choice among potential moms-to-be, namely fertility monitors. These handy little tools will assist you in finding the perfect date to have intercourse to optimize your chances of conceiving.
We've rounded up the best fertility monitors for those looking to get pregnant as soon as possible.
Image
Model
Product Comparison Table
Features
Best Digital Monitor
Lady-Comp
Works efficiently
Natural method of birth control
No additional accessories needed
Best Wearable Monitor
iFertracker Tracker
Easy to use
Very accurate and efficient
Multi-purpose
Easiest to use Fertility Tracker
Tempdrop Fertility Tracker
Switch between °F and °C
6 month battery time
Well explained instructions
Best for Irregular Cycles
Mira Fertility Tracking Monitor
Monitors two hormones in a single run
99 percent accurate
Amazing for irregular periods
Best for PCOS
Clearblue Touch
Also tests for pregnancy
Fast and reliable results
Tracks 2 key fertility hormones
Best App and Monitor Combo
Easy@Home Digital
Waterproof and flexible thermometer tip
Celsius and Fahrenheit reading
High accuracy to the 1/100th degree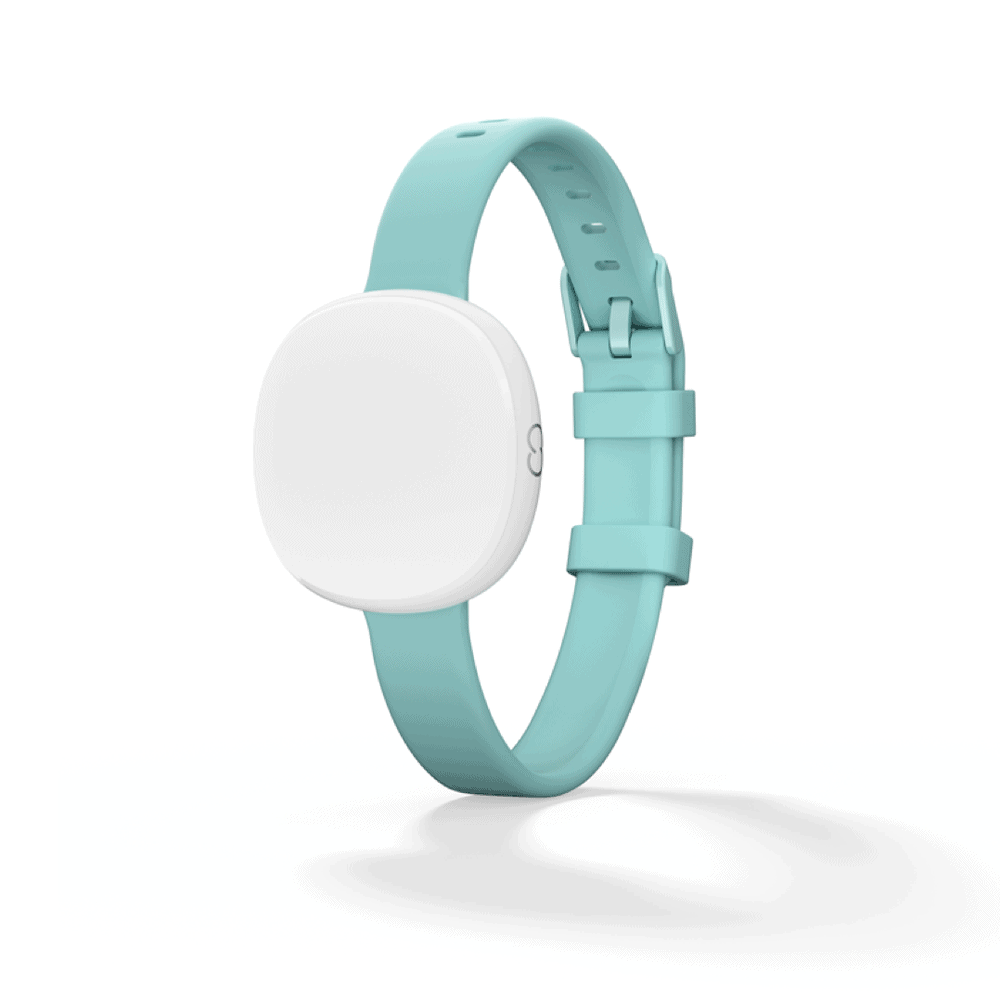 Best Wearable
Ava Fertility Tracker 2.0
Easy to use
Accessible app
Gives holistic view of overall health
Best Vaginal
OvuSense™ Fertility Monitor
Discreet and safe to use overnight
99% accurate
Predicts ovulation 24 hours in advance
---
What Is a Fertility Monitor?
Fertility monitors are electronic devices that will help boost your awareness surrounding your fertility throughout your menstrual cycle.
Depending on the type you purchase, they may monitor any changes occurring in the hormone levels in your urine. Some check your basal body temperature, the electrical resistance of vaginal fluids and saliva, or perhaps a combination of everything.
Basically, a fertility monitor will relieve you of some of the guesswork that often comes with trying to conceive. It will detect the clues we would otherwise overlook, or be unaware of, to optimize our chances of getting pregnant.
How Fertility Monitors Work
Most fertility monitors work by tracking two hormones — estrogen levels in the urine and luteinizing hormone (LH).
The latter is a crucial hormone when it comes to fertility — it controls the functions of the ovaries (1). Just before ovulation, the levels of LH increase, stimulating the ovaries to release eggs.
Once your menstrual cycle begins, the fertility monitor will, generally, have you perform a test. Depending on the type, this might include a urine sample, vaginal liquids, saliva, or your temperature. You will usually have to repeat this for 10 to 20 consecutive days, dependent on the type of monitor and length of your cycle.
The monitor should then be able to work out which days are your "peak" days, and when you're "high" or "low." There are also other types that will show a red or green light, indicating when intercourse is optimal or not (2).
How Accurate Are Fertility Monitors?
Providing that you use them correctly, most fertility monitors have an average accuracy of 97 percent — some as high as 99 percent (3).
That said, their accuracy depends highly on how you use it — it's essential to follow the instructions to the letter. Test every day that the monitor asks you to. Additionally, if your monitor requires a urine sample or basal body temperature, do this in the first time you urinate in the morning, and the temperature is taken before getting out of bed.
Besides using the fertility monitor, it's also essential that you know what's going on in your body.
What May Affect the Results?
The accuracy of course also depends on any interfering factors. These can include:
Existing conditions: Such as polycystic ovarian syndrome (PCOS) or luteinized unruptured follicle syndrome. Both of these conditions may cause a "false" peak or premature peaks.
Certain medications: These may include drugs containing hCG, menotropins, or danazol.
Current pregnancy or recent pregnancy: This will, for obvious reasons, affect the levels of hormones.
Additionally, if you're struggling with infertility, your doctor is likely treating you with medicines containing Clomiphene citrate, such as Clomid® (4).
In this case, it's recommended that you consult your physician about when you can begin to use a fertility monitor. These medicines will impact the results. Therefore, you should generally wait for three days after taking the last dosage.
Different Types of Fertility Monitors
Like many other tools on the market, there are different types of fertility monitors. Some focus on hormones in the urine, vaginal fluids and saliva, basal temperature, or a combination.
Here are two examples:
Digital fertility monitors: These are usually the easiest to use — there's a screen which displays fast and readable results. They're generally used to track hormones in the urine, or resistance in the vaginal fluids and saliva.
Wearable fertility monitors: Wearables are usually those that track your basal body temperature and perhaps heart rate. These generally consist of a small device that you place somewhere on your body, and it syncs with your phone.
---
The Best Fertility Monitor of 2022
Here are our favorite fertility monitors on the market.
1. Lady-Comp Fertility Monitor
Best Digital Fertility Monitor
For our choice of the best digital fertility monitor, we selected the Lady Comp.
This device is super easy to use — according to the manufacturer, it only requires 30 seconds of your time each day. When you wake up, simply use the attached thermometer to take your temperature. The Lady-Comp will then show if you're fertile.
One of the reasons why we love this product is because it's natural to use and doesn't require any additional purchases of test strips. After you've taken your temperature, you'll see a green or red light. The former indicates your infertile period whereas the red means you are fertile.
Lady Comp does advertise itself as an all-natural birth control, hence the red warning light for fertile periods. However, it's also a good choice for when the time comes and you're ready for a baby.
Pros
Easy to use
Works efficiently.
All-natural method of birth control.
No need for additional accessories.
Cons
Will only do one thing, namely, track your temperature.
The button is small and not easy to navigate
Is an expensive device
---
2. iFertracker Smart Fertility Tracker
Best Wearable Fertility Monitor
To tick the boxes of comfort and efficiency, we've chosen the iFertracker fertility monitor. If you feel most comfortable with keeping track of your BBT (Basal Body Temperature), then this device is perfect.
It consists of a small wearable sensor that connects to an app on your smartphone or tablet.
To get the most accurate results using your BBT, you have to track it consistently at the same time everyday. With the iFertracker it will continuously record your temperature during your sleep, which gives you a more accurate reading.
Before you go to bed, attach the tracking device under your armpit and let it do its magic while you sleep. When you wake up, sync the results with the app and remove the sensor.
Inside the app, you're able to see all of your ovulation cycles. However, users say it's not the best app on the market. Some TTC (trying to conceive) women said they used a different app for monitoring the data.
Additionally, the sensor also keeps track of your movements and physiological responses during sleep. This means that you'll be able to analyze the quality of your sleep, which can also affect your fertility (5).
Pros
Easy to use and will do most of the work for you.
Very accurate and efficient.
Multi-purpose — tracks both temperature and sleep quality.
Comfortable to wear.
Cons
Requires batteries that may run out quickly.
Can leave some sticky residue on the skin when removed.
The app has room for improvement.
---
3. Tempdrop Fertility Tracker
Easiest to Use Fertility Tracker
With the Tempdrop, you'll be able to better identify your fertile days by tracking the temperature changes you'll encounter as a result of hormonal fluctuations.
With two ways to wear the Tempdrop, it makes tracking your fertile days more comfortable. You can wear the Tempdrop on the provided strap on your upper arm, so the device rests in your armpit area. Or, if you'd rather, you can wear a high-fitting sports bra to bed and tuck the device without the wearable strap into your bra.
You'll hold the button on the Tempdrop for five seconds to turn the unit on and download the app from Apple or Google Play. You'll give your email address and create a username to sign up.
Then you'll wear the Tempdrop according to the instructions and go to sleep as you normally would. When you wake up in the morning, remove the unit and put it near your smartphone. All your data will be downloaded to your app, and you'll get the information you need.
Pros
It allows you to switch between Fahrenheit and Celsius.
The directions that come with the Tempdrop are explained well.
It's easy to use.
The battery lasts for up to six months, and it can be replaced.
Cons
You might need your partner's help to get the strap hooked onto your arm properly.
---
4. Mira Fertility Plus Tracking Monitor
Best for Irregular Cycles
Timing is everything when it comes to conceiving, and this tracker from Mira Fertility Plus will not disappoint you.
Mira Fertility Plus is a hand-held monitor with a color screen.
Because this is AI-powered monitor, it provides analysis of your cycle, it will help you pinpoint the exact dates that you're ovulating. Even when your body decides to mix it all up, you'll still have the upper hand by providing exact hormone levels of estrogen and luteinizing hormone.
As you place the wand sensor in your urine, it will read and record the hormone levels. Results are automatically transmitted to the Mira app. Here it will identify the trend and relationship of hormones to each other. Then it will provide you with an analysis regarding your fertility period.
The app will monitor when your body switches on all phases of the ovulation cycle. This is particularly good for women with irregular cycles, this sensor is still able to still find a pattern.
That said, it's essential to follow the instructions to understand exactly how the kit work and what to look for.
Pros
Fairly easy to take readings.
Monitors two hormones- estrogen and luteinizing hormone.
99 percent accurate.
Amazing for irregular periods.
Cons
Can be complicated to understand, so be sure to read the instructions.
On the pricey side.
---
5. Clearblue Touch Screen Fertility Monitor
Best Fertility Monitor for PCOS
Conceiving while affected by PCOS can be difficult, so you want something that's easy and fast to use. Clearblue is a well-known brand among TTC women, and the company's fertility monitor is well worth a try.
The monitor itself is very high tech — it features a touch screen that showcases all your fertility data. On top of that, it will save up to six cycles, which you can share with your fertility doctor.
The device tracks the two most important fertility hormones present in your urine — LH and estrogen. Clearblue even states that its results are 97 percent accurate — almost the same as an ultrasound.
Timing is everything, and luckily this monitor will remind you when it's time to test. This will give you the most reliable results of "peak," "high," and "low."
However, to test, you have to buy test strips separately and dip them in your urine before inserting into the monitor. This does add a bit of extra cost, but for a reliable test, I would say it's well worth it.
And it's important to keep in mind that the monitor first needs about one month to analyze and understand your patterns.
Pros
High-tech.
Easy to use.
Gives fast and reliable results.
Well suited for women with PCOS and irregular cycles.
Cons
You have to buy separate test strips.
Requires at least one month for reliable results.
Can get tiring having to pee on a stick every morning.
---
6. Easy@Home Digital Basal Thermometer
Best App and Monitor Combo
It is tedious to check, write down, and calculate your temperature every day. Fortunately, Easy@Home has made an app that will do most of the boring work for you.
Every day at the same time, when you first wake up, take your temperature with the thermometer. It will read your temperature to a 1/100th degree precision with clinical accuracy in less than two minutes. With a backlit screen, it's even possible to see the reading in a dark room.
Manually enter the reading into the app, and it will generate a chart for you. You can see your temperature pattern to help you discover when you usually ovulate in your cycle.
This product has been around for years and is a great way to help you get pregnant quicker. The app will help you see your fertile window so you know when it's best to try and conceive.
Pros
Waterproof and flexible thermometer tip is more durable.
The thermometer recalls the last 30 temperature records in case you forgot.
High accuracy to the 1/100th degree.
Takes less than two minutes for a temperature reading.
You can switch between Celsius and Fahrenheit.
Lit screen and soft beeps let you use this in a dark room when your partner is asleep.
Cons
There is no BlueTooth pairing; you have to insert your temps to the app manually.
The screen only lights up for a few seconds, so you must be fast.
The button to see previous temperatures is hard to use.
The battery runs out quickly.
---
7. Ava Fertility Tracker 2.0
Best Wearable Fertility Monitor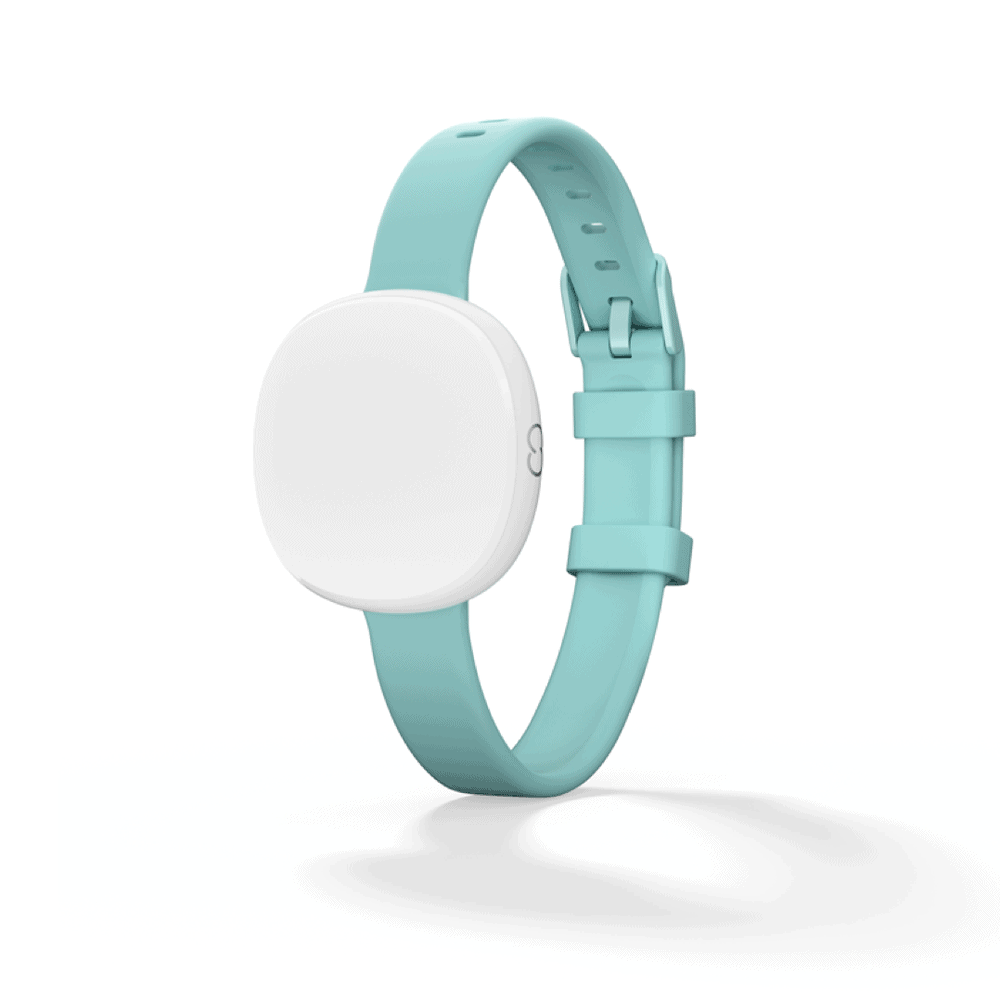 Another popular choice is the Ava Bracelet, it has been promoted by celebrities on social media. It's a soft bracelet worn overnight which monitors your BBT, but also tracks your sleep, physiological stress level and resting heart rate. They boast that they give a woman a holistic view of their overall health and their fertile window.
Everything is uploaded in their app. It can track cycles between 24-35 days but hasn't been studied for PCOS. This is definitely a smart device- if you want to wake up to a silent alarm you can set an alarm on your app and your Ava bracelet will vibrate to wake you.
Ava has an app that they are frequently updating, there is an online community and they offer a membership package that is made to support you in your fertility journey. Ava Fertility Journey boasts 89% accuracy.
The Ava bracelet also tracks information throughout your pregnancy, giving you a good insight into what is going on in your body.
Pros
Easy to use, just wear at least 4 hours overnight.
Accessible app to do all the tracking for you.
Pregnancy 1-year guarantee (details).
Cons
Complaints that the watch strap breaks easy.
Lots of data but not enough analysis.
On the pricey side.
---
8. OvuSense™ Fertility Monitor
Best Vaginal Fertility Monitor
The OvuSense Fertility Monitor is discreet and can be worn overnight. Before you fall asleep, place the sensor into your vagina and leave it there for the night. Throughout your sleep, it will measure your core body temperature every five minutes and record extremely accurate data.
There are no radio waves transmitted, so rest assured it's completely safe to use. With data from two clinical trials, six peer-reviewed publications and nearly 1.5 million cycles, OvuSense provides 99% accuracy for confirmed ovulation.
In the morning, remove and clean the sensor. Then download the data in the OvuSense app to see your data. OvuSense will give you information on your eight-day fertile window. Plus, it predicts ovulation up to 24 hours in advance so you can time conception during your cycle.
Many customers with PCOS rave about this product. It helped them conceive after years of struggles.
Pros
Discreet and safe to use overnight.
99% accurate.
Predicts ovulation 24 hours in advance.
Popular with people with PCOS.
Cons
It shouldn't be worn when bleeding or spotting, which might make tracking data difficult for people with short cycles.
You pay for a subscription, which renews yearly. On the annual mark, you have to get a new sensor which costs a little extra on top of your yearly payment.
---
Thank You For Your Feedback!
Thank You For Your Feedback!