Are you ready to tackle your spring cleaning? After being cooped up in our homes all winter, I think we're all ready for a little freshness and renewal. Here are some great tips to help get your home clean and organized.
P.S. If you don't forget to share these Spring Cleaning ideas on Pinterest to inspire another mom <3
1. This DIY cleaning solution is not only all natural, but it will make your house smell fantastic, too.

From Bren Did
2. Stop using a feather duster to clean your blinds. A microfiber cloth and a pair of tongs make the job so much easier.

From One Crazy House
3. Prevent your front-loading washer from growing mildew and developing a foul smell. It works hard to keep your clothes clean - you've got to keep it clean, too.

From PopSugar
4. How can you expect to keep things clean and organized unless you start by organizing your cleaning supplies?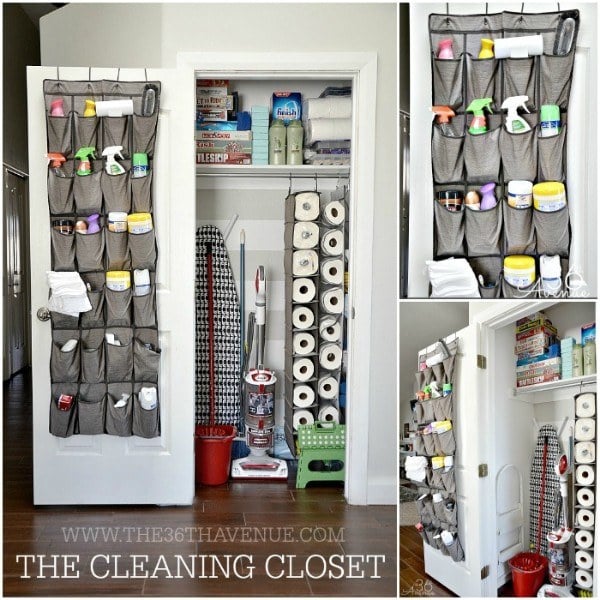 From The 36th Avenue

From Mom 4 Real
6. Use a diffuser to freshen up any room effortlessly.
7. Don't try to tackle your house without a checklist - this one is perfect for the clueless spring cleaner.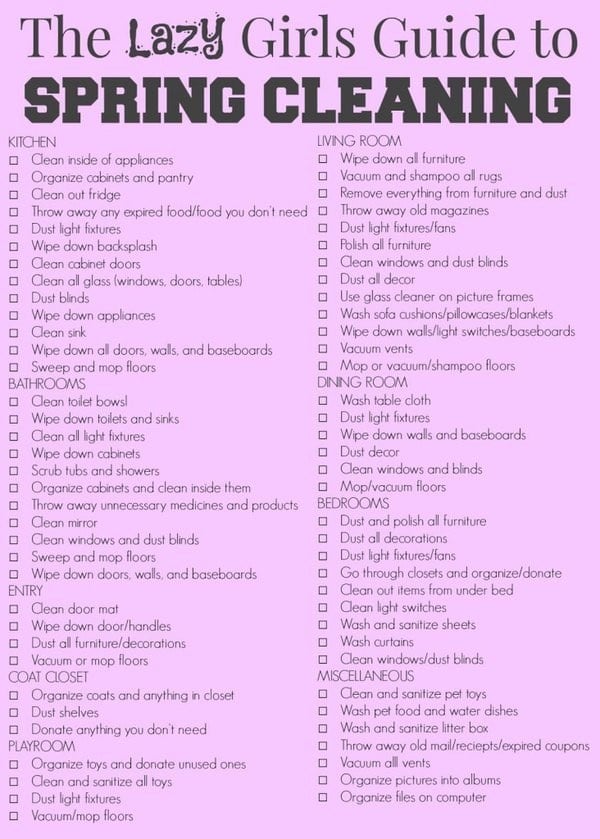 From Casual Claire
8. No more tangled necklaces with this super simple DIY jewelry organizer.

From Sugar Bee Crafts
9. Turns out that one of the best ways to clean grout is with...carpet cleaner. What?!?

From Pinterest
10. Scrub those hard-to-clean window tracks with this simple technique using baking soda and vinegar.

From The Intentional Mom
11. If you're serious about getting organized, you need a label maker.
Shop This Product
12. You can't forget the garbage disposal. After all the food scraps that get sent down there, it needs a good cleaning.

From Apartment Therapy
13. You don't have to do all the work yourself - enlist the other people in your home to pitch in, too. They just might need a little guidance.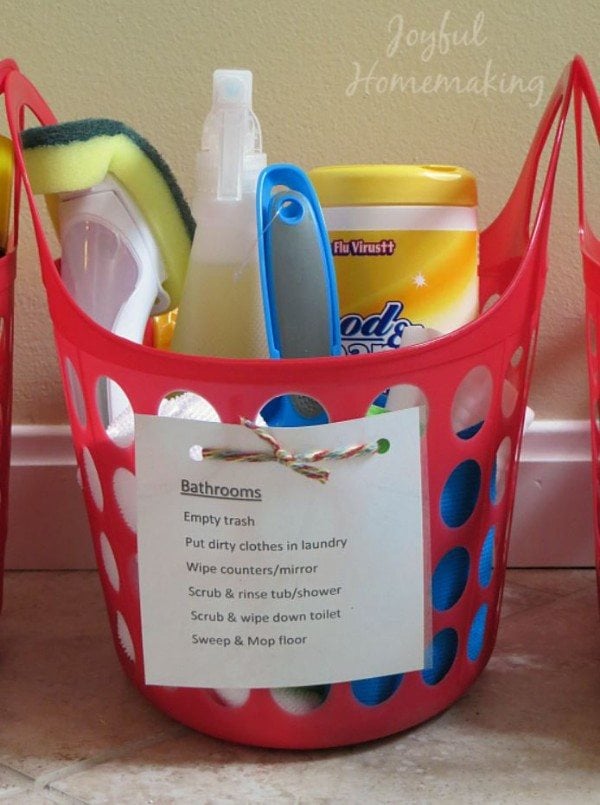 From Joyful Homemaking
14. You rest your head on your pillows every night - they NEED a good cleaning. Thankfully it's as easy as throwing them in your washing machine.

From Maid Sailors
15. If the idea of spring cleaning overwhelms you, just tackle one thing a day. You'll be done in a month.

From Simply Stacie
16. Before you can clean and organize, you must declutter. These tips can help.

From Pretty Handy Girl
17. Take over unused space by using Command Hooks to store the lids to your pots and pans.

From Instructables
18. Did you know you can fold t-shirts so they can STAND UP? Not only can you see all of your clothes at once, it also maximizes space.

From Just a Girl and Her Blog
19. Out of sight, out of mind - don't forget to clean the filter in the vent over your stove!

From Serena Bakes
20. Take back that messy kitchen drawer by organizing your measuring cups and spoons.
From Etsy

21. Keep all of the food in your fridge organized with this nifty product. Bonus: the clear compartments let you see the contents inside so you don't forget about the food and let it spoil.
Shop This Product
22. The inside of your oven glass will look brand-new with this foolproof chemical-free tip.

From Polished Habitat
23. Consider square or rectangular containers over cylindrical ones. They're more easily stackable and more space-efficient.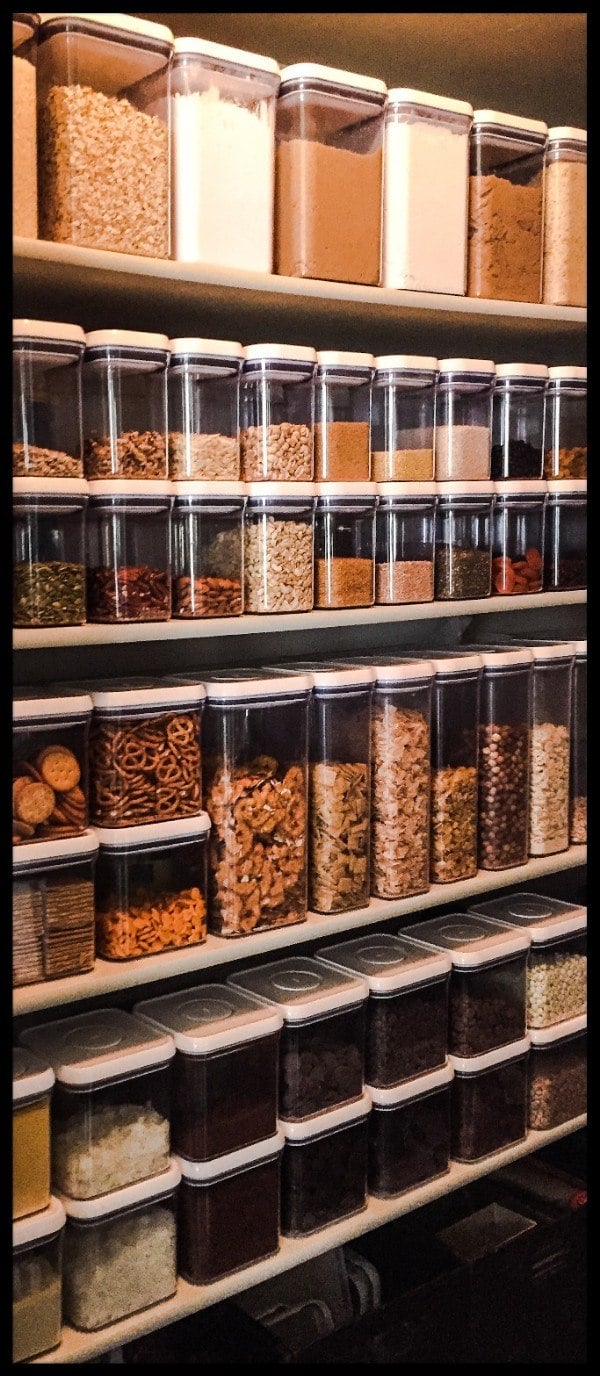 From Everything Emmy
24. You won't realize how dirty your furnace vents are until you clean them.

From Organized Mom
25. Don't ignore the inside of your fridge - here's how to get it sparkling again.

From Living Well Spending Less
26. Vacuum and mop AT THE SAME TIME. It's possible with this genius tool.
Shop This Product
27. If you make it cute, your organizational strategies can actually complement your decor.

From Hometalk
28. Struggling to fit it all in? Multitask and clean your bathroom while you're supervising the kids in the bathtub.

From Men Clean
29. Clean those tough-to-remove hard water deposits around your faucets and shower heads.

From The Thrifty Home
---
What's your best spring cleaning tip? Share it with us in the comments – and share these spring cleaning tips with the other moms in your life. You know everyone loves a good time-saving cleaning hack. Happy cleaning!